Amazon's Echo voice-activated smart speaker line-up has always aimed to have a device for all needs, be that the bedside Echo Spot or the kitchen-focused Echo Show. But the Echo Dot, which Amazon claims is the best selling speaker of all time, is the one that really opened the floodgates for smart speakers.
Small and affordable, it offered all the voice-activated smarts of a bigger Echo at a fraction of the cost. It's one failing? Audio quality, which is something that Amazon looks to address in its new Echo Dot speaker for 2018.
Price and availability
The Amazon Echo Dot 2018 is up for pre-order at £49.99 / $49.99. That's the exact same price as the previous models, making it a bit of a steal, given its onboard audio improvements.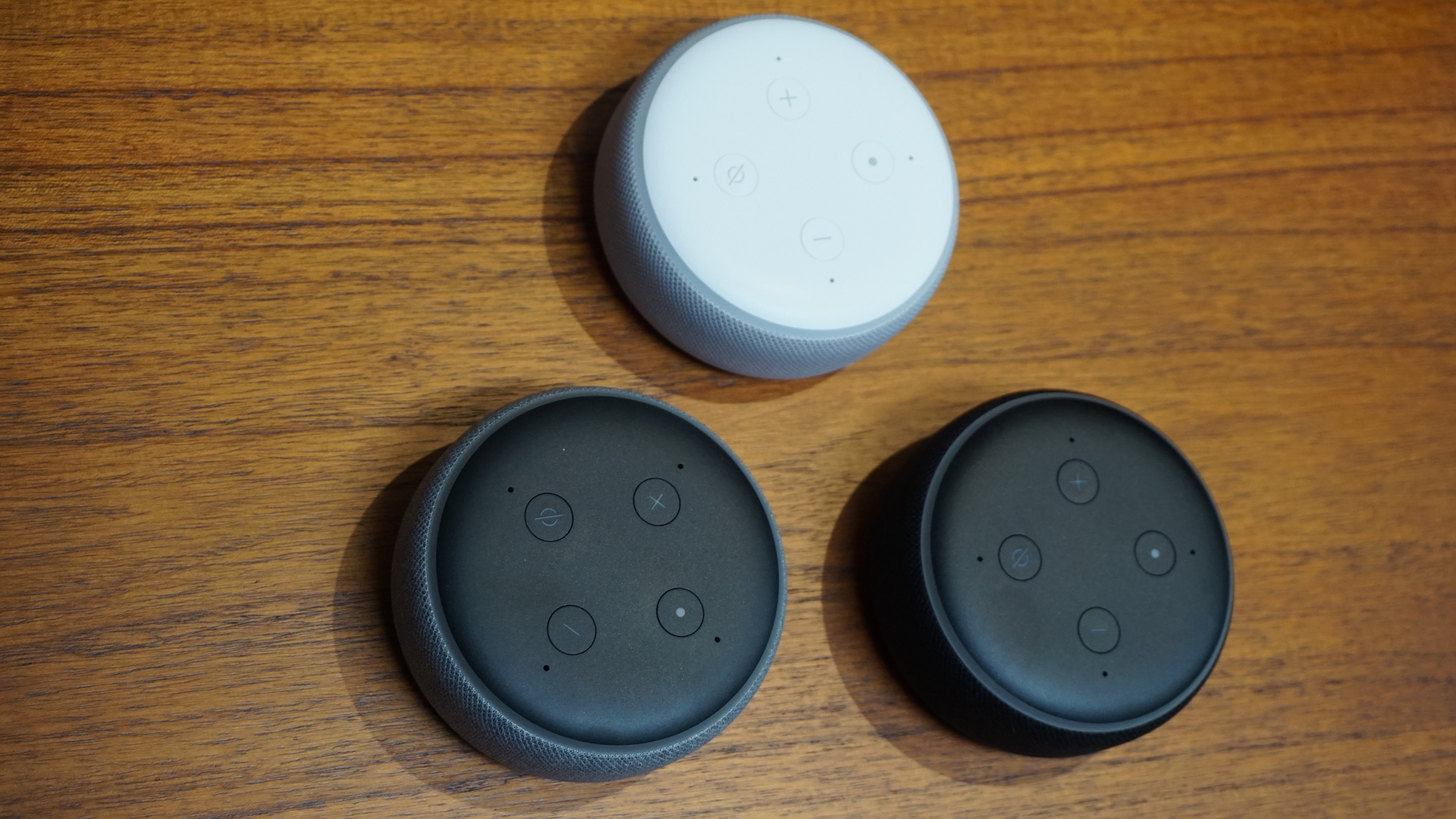 Design
Where the original Echo Dot had a puck-like shape, the new Echo Dot softens those edges a bit. Yes, it's still circular and squat, and indeed puck-like, but you'll notice a more pronounced curvature to its sides that make it, in fact, look a lot more like its Google Home Mini competitor.
That said, it also makes it feel more in line with the rest of the Amazon Echo line-up, which received a fabric-covered makeover with last-year's refresh. As a result, the new Echo Dot comes in colors to match the rest of the range, with Charcoal, Heather Grey and Sandstone shades.
You'll still find a blue flashing ring around its edge, which activates when it's listening for that "Alexa" wake word, as well as four hardware buttons (volume up and down, mic mute and an Alexa wake button) on the top side.
You'll still find an AUX cable on the rear for hooking up your own speakers to boost the audio capabilities of the Echo Dot, but frustratingly the power supply has been switched from micro USB to a proprietary design. So don't lose that charger.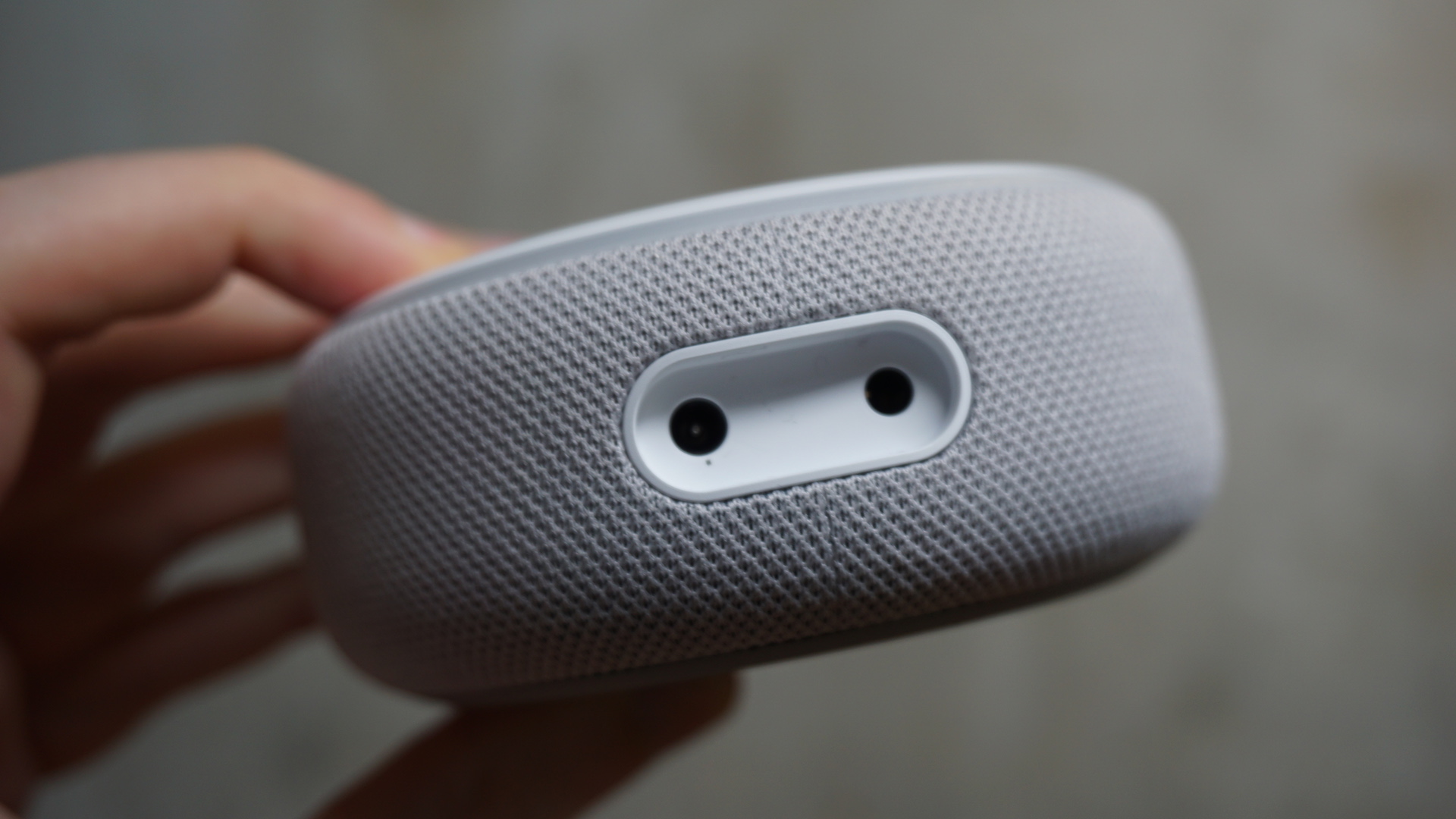 Features and performance
The 2018 Echo Dot is all about improving audio quality over the previous version, and it does this by employing a 1.6-inch driver, compared to the 1.1-inch driver found in the first Dot.
This, Amazon claims, delivers 70 percent louder volume performance over the previous Dot, and that brings with it improved clarity and bass response too.
And that certainly appears to be true according to our first quick listen with the device. There's a richer quality to the sound it produced, making textured songs like Bjork's Play Dead far more pleasing on the ear. There's still a loss of detail, and distortion at higher volumes remains an issue but it's more tasteful than the first Dot. Bass response is clearer too, but let's be clear; as with the earlier Dot, this remains no replacement for a dedicated hi-fi, or larger Echo device.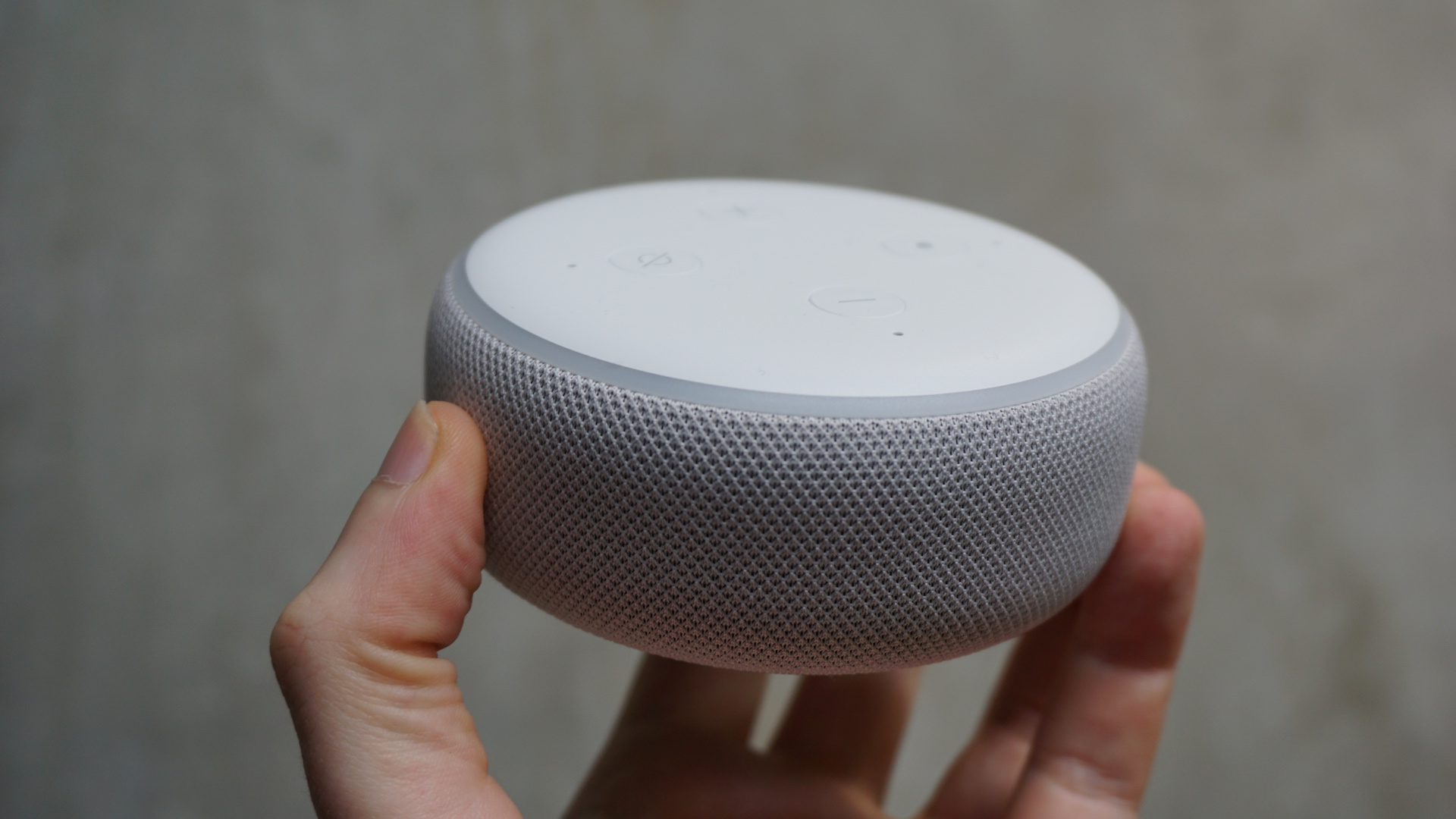 What is a nice touch though is that two Echo Dot devices can now be paired into a stereo mode. This helps to pull out some more detail in tracks, with the separation allowing each channel some space to breathe. The rest of the Echo line will follow this stereo ability addition too.
What we couldn't tell during our hands-on session in a busy, noisy listening room at Amazon's Seattle HQ was whether or not the new Echo Dot's microphone performance had been improved, something that could cause frustration with the original speaker.
All this, of course, and the Alexa goodies we've come to know and love, from voice requests of your favourite songs to general knowledge questions and answers, smart home control and more. We'll look forward to putting it through its paces in a full review shortly.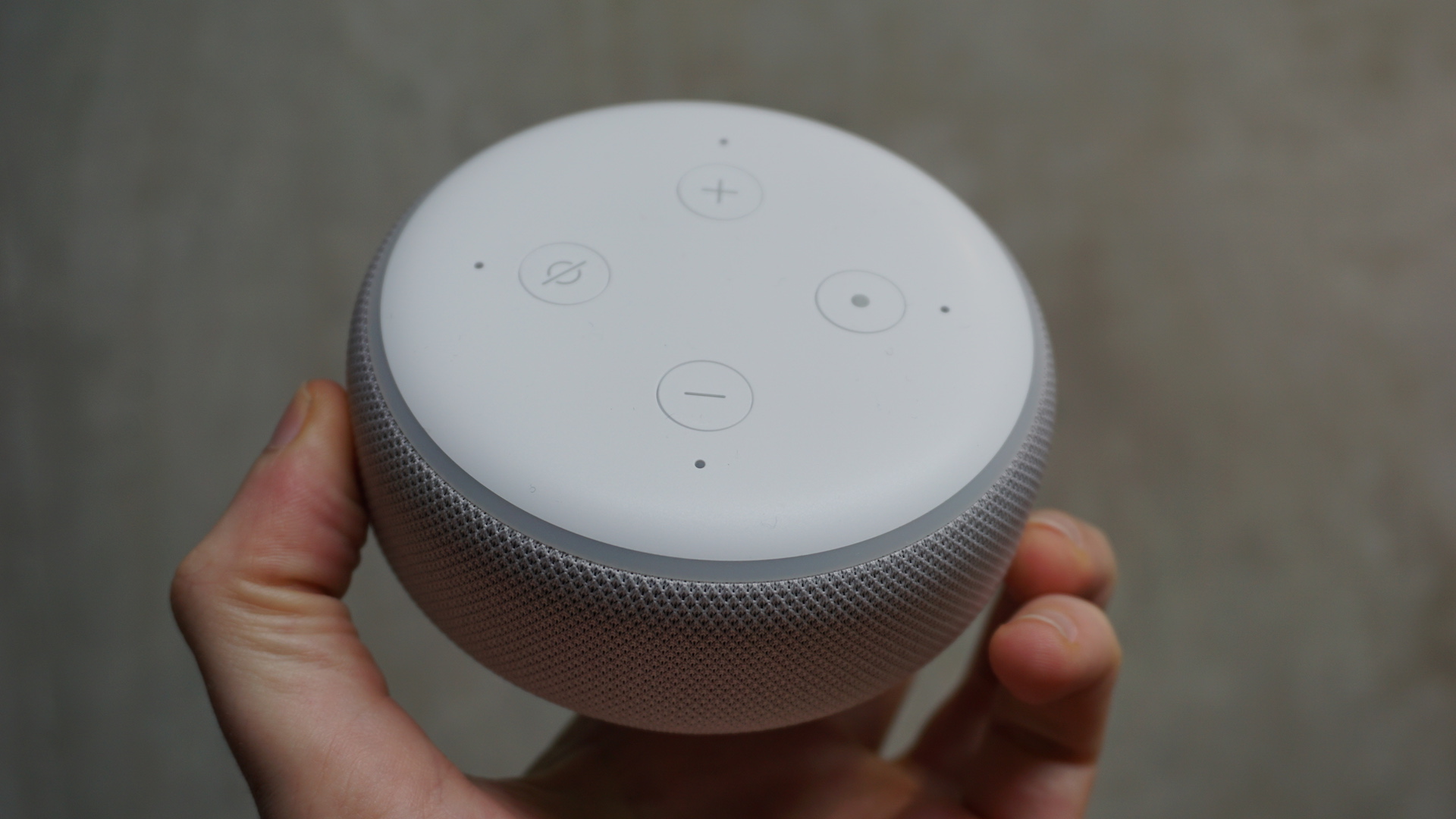 Early verdict
If you're looking to get in on the Alexa smart speaker train without breaking the bank, the Echo Dot 2018 edition looks like a much improved reworking over its predecessor. Its audio playback is punchier, its stereo pairing is a nice touch, and its revised design is an attractive one, bringing it in line with the rest of the current Echo line up.
However, it remains not best suited to music playback compared to other products in the line up, and is best paired with another speaker to bring smarts to your older high-fi gear. With Amazon also announcing the super-cheap Echo Input, which is essentially a Dot without a speaker, that case for buying a Dot to hook up to your audiophile gear may not be quite as useful anymore. But as a discreet helper around your home, the new Echo Dot still looks very smart indeed. We'll have more on the 2018 Echo Dot as review samples become available.
from TechRadar - Technology Reviews http://www.techradar.com/reviews/amazon-echo-dot-2018