The Amazon Echo Plus was designed to be the centerpiece of your smart home experience. Not only did it have all the voice-activated Alexa smarts of the other Echo products, but it also acted as a smart home hub to communicate with a wide variety of smart home gear, making individual product hubs obsolete.
A new Amazon Echo Plus for 2018 has now been announced, bringing with it some interesting additional features, and a completely revised industrial design – even if its ZigBee hub features are no longer unique among the Echo range.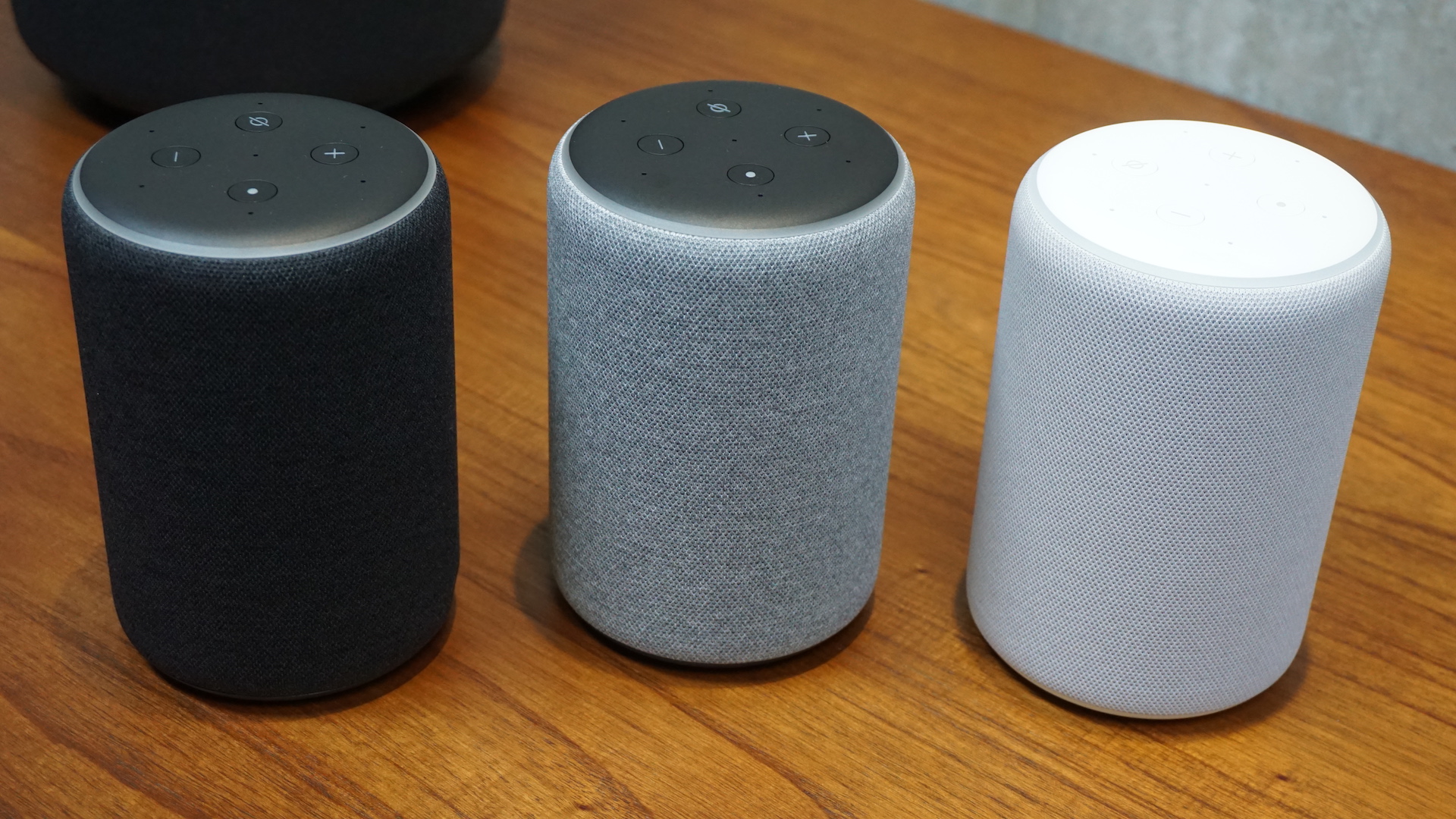 Price and availability
The new Amazon Echo Plus is available to pre-order now, and costs $149.99 / £139.99 / AU$229. That's the same cost as the original Echo Plus, making it relatively good value given all the included improvements it brings to the table. That's considerably cheaper than an Apple HomePod or Sonos One, though you could argue they provide a superior audio experience, too.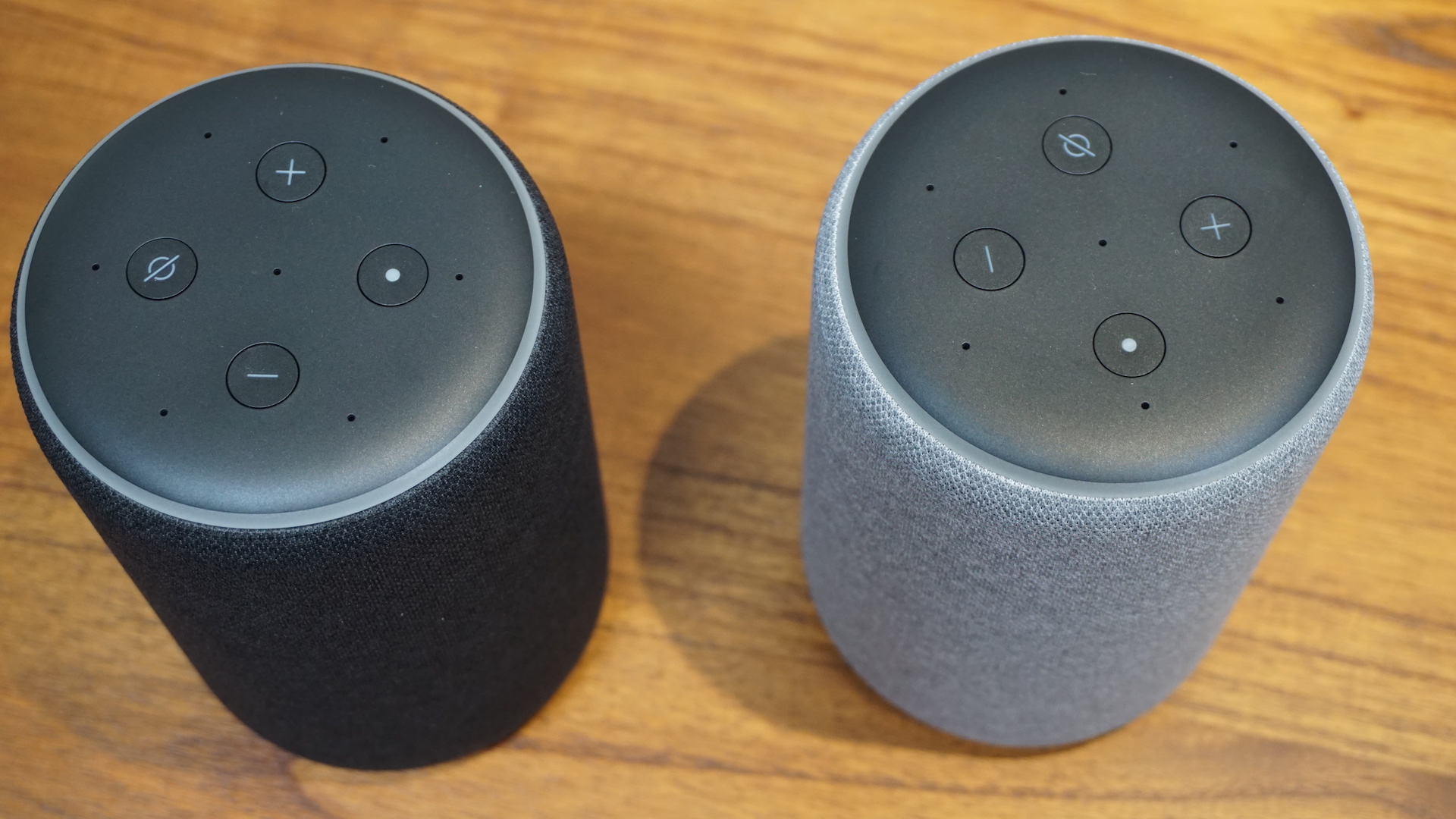 Design
It's all change when it comes to exterior design for the 2018 Amazon Echo Plus.
Whereas the original Echo Plus was tall and metallic, with exposed speaker grilles and a very industrial look, the 2018 Echo Plus goes for a softer, fabric covered styling that's more in keeping with the rest of the Amazon Echo range.
In fact, at a quick glance, you could mistake it for a standard Amazon Echo – at just 5.8 inches tall and 3.9 inches in diameter, there's not much to separate them in terms of size. You've still got the blue flashing ring to indicate when the speaker is listening, and four hardware buttons on the top edge (volume up and down, Alexa activator and a mute control), with the edges now sloping gently into the sides. A 3.5mm AUX jack remains on the back for hooking up another speaker, too.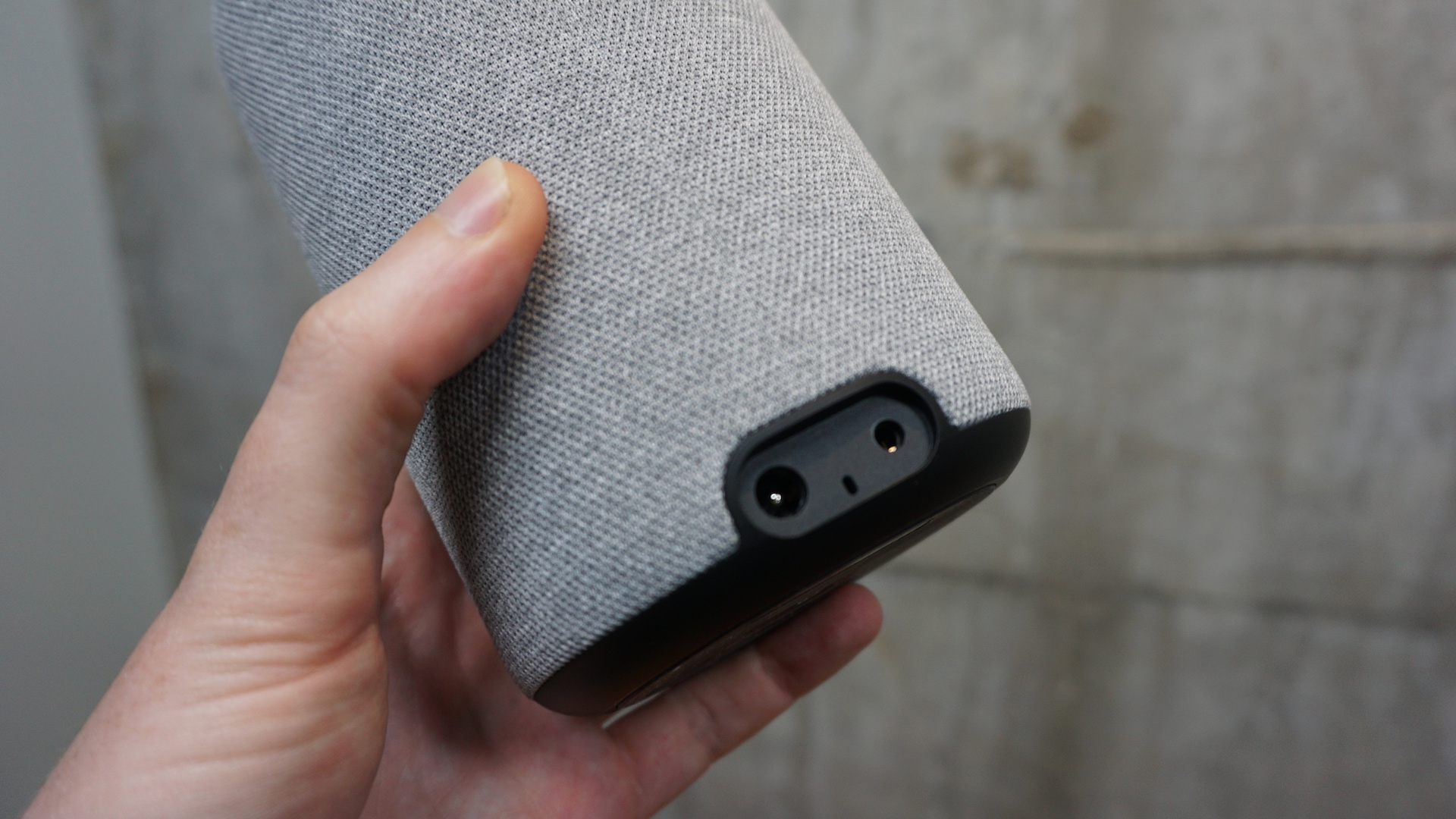 What you'll notice has been lost however, other than the tubular looks, is the handy volume dial of the old Echo Plus. You'll have to now make do with voice control and those buttons alone to tweak volume settings.
Matching the new Echo Dot, the 2018 Echo Plus will come in three shades – Charcoal, Heather Grey and Sandstone. It's a more subtle look for the Echo Plus then, if at the expense of that hardware dial.
Features and performance
Just as with its predecessor, the Amazon Echo Plus is fully Alexa enabled – you can use it to play music, control smart home devices and get news, podcasts and all manner of other general knowledge information just by asking it questions. It also still acts as a smart home hub, with the ZigBee smart home communication standard letting the new Amazon Echo Plus act as the one device to control the majority of your smart home equipment, without the need for additional product-specific hubs.
What's changed here then? Most of the effort has gone into audio performance. The Echo Plus now makes use of 3-inch neodymium woofer, and a 0.8-inch tweeter, for punchier bass and clearer mids and highs respectively.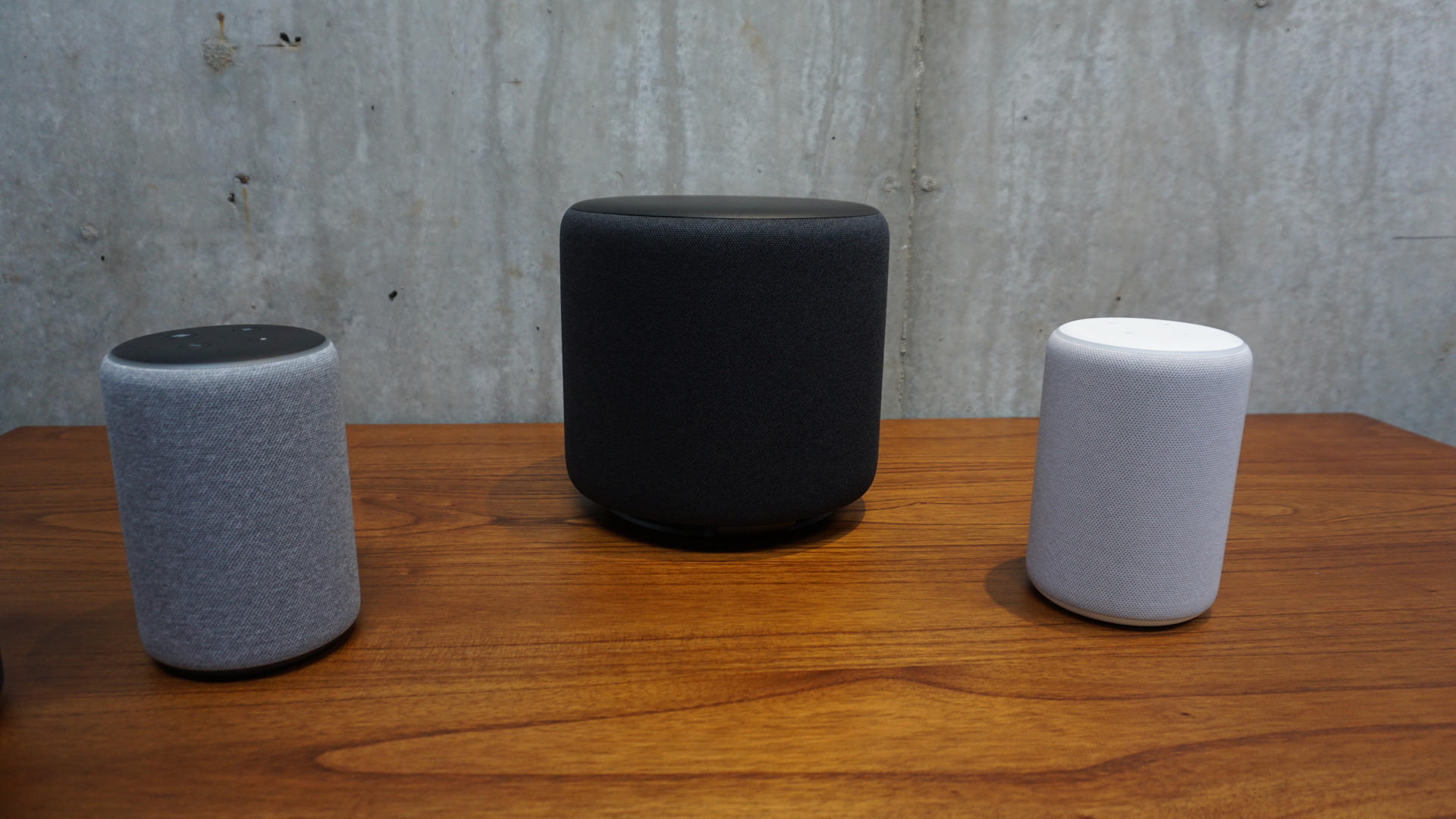 A new audio feature will also let you make a stereo pair from two Amazon Echo Plus devices, letting you squeeze out more detail from your tunes through discrete channels. Throw in support for connecting up with the newly-announced Echo Sub, which wirelessly beefs up the bass performance, and you've got much more advanced sonic options.
In addition, you'll now find that the Echo Plus now also includes a temperature sensor. Not only can you then ask the new Echo Plus for ambient temperature readings around your home, but you can also ask use it to hook up and communicate with other smart home devices and routines. For instance, if you've connected your Echo Plus on a network with a smart thermostat, you could make the two communicate to raise the temperature if the Plus found things were starting to get a bit chilly.
Does the Echo Plus sound significantly better than its predecessor in isolation, out of its stereo and sub-supporting set up, however? That was hard to assess at the noisy Amazon HQ demo, where several speakers from the line up were all battling it out for sonic supremacy. An individual speaker definitely sounded no worse, that's for sure, and with the new features and more welcoming design, that may be all that's needed to attract those looking for a step up in Echo quality.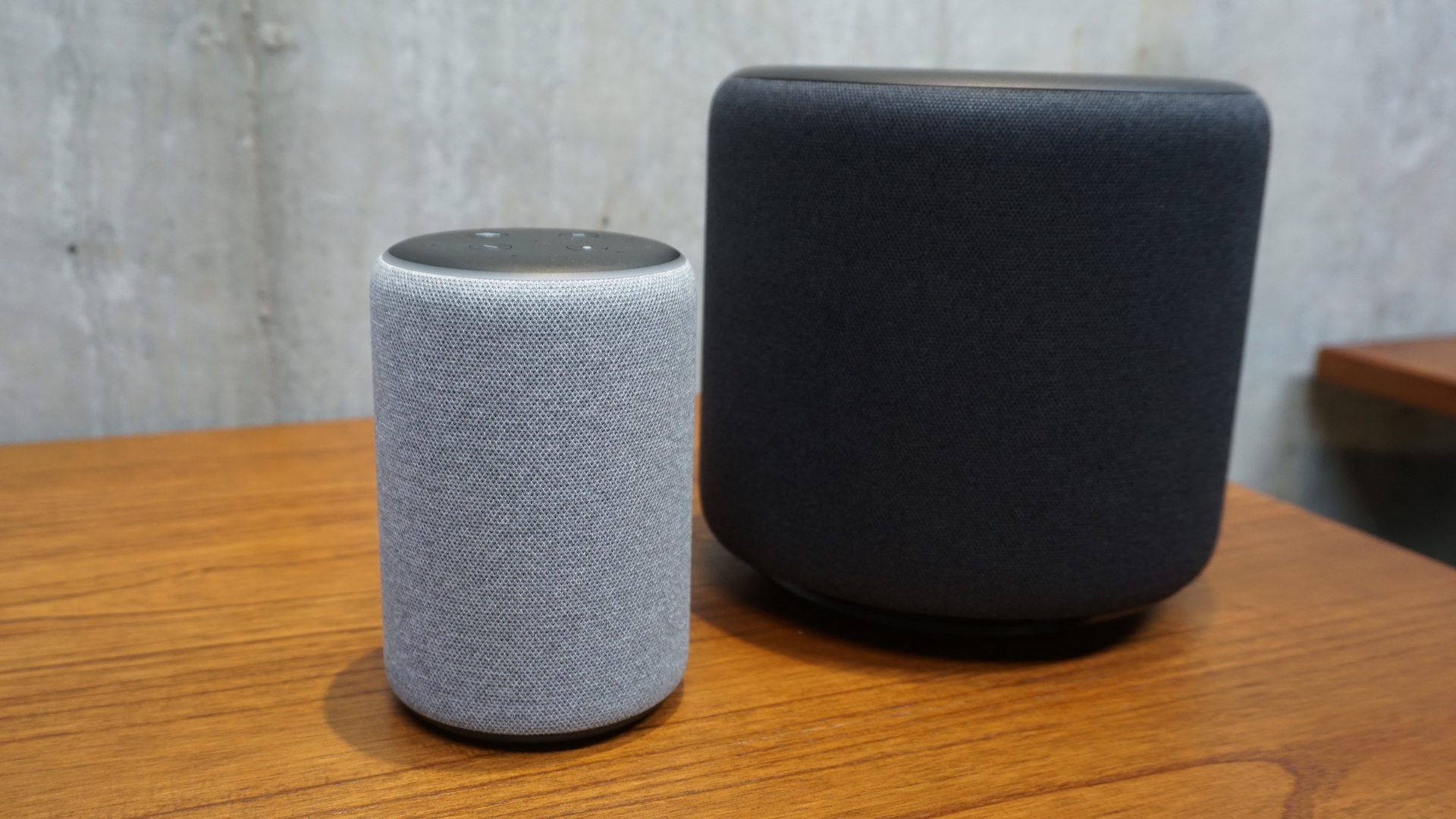 Early verdict
The Amazon Echo Plus 2018 version makes some interesting changes to the Plus design. It's definitely going to be more palatable within many interior designs, and its temperature sensor unlocks some interesting smart home routine potential.
However, with the new Echo Show also now including ZigBee smart home hub features, and Amazon going out of its way to make your superlative hi-fi setup Alexa-ready with its new Echo Input, Echo Link and Echo Link amps, the Echo Plus now sits in a curious position among the range. It's definitely feature rich, but you may find yourself looking for some of those features elsewhere among Amazon's own Echo line-up.
from TechRadar - Technology Reviews http://www.techradar.com/reviews/amazon-echo-plus-2018