When Acer revealed the 2018 Acer Swift 7 at CES 2018, it was billed as the 'world's thinnest laptop,' while packing a larger 14-inch display while keeping the svelte design. Still, it's clear that the Acer Swift 7 has sacrificed too much to retain its thin laptop title this time around.
To begin,the Acer Swift 7 uses a unique touchpad solution that doesn't click – neither physically or haptically, like the 12-inch MacBook or MacBook Pro. This was done in the pursuit of maintaining that 'world's thinnest laptop' title.
That's not all, though – the Acer Swift 7 also uses an aging, fanless 7th-generation Intel Core Y-series processor that sees this laptop fall way behind similarly priced rivals in terms of performance. At the end of the day, the Acer Swift 7 ultimately offers a beautiful Ultrabook with built-in LTE that's difficult to recommend in the shadow of so many stronger performing laptops that are nearly as thin and light.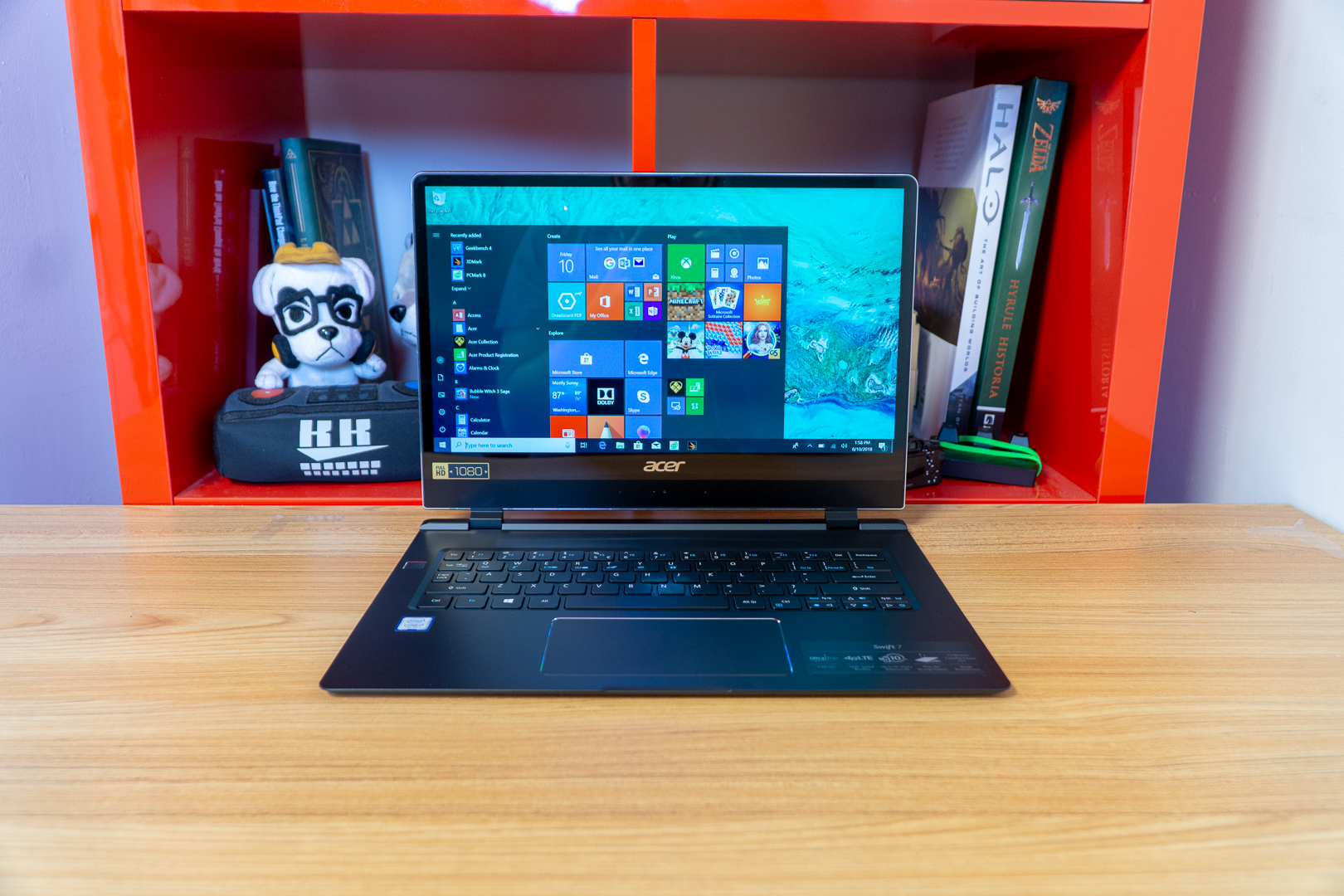 Price and availability
Acer sells just one configuration of its new Swift 7 laptop that calls for $1,699 (about £1,281, AU$2,275) in both all-black and black-on-gold color schemes. That price gets you everything you see to the right, which includes a fingerprint sensor for biometric Windows Hello login as well as an LTE modem and eSIM built in.
Similarly, the HP Spectre 13 is just six tenths of an inch thicker than the Acer model, and features one of the latest Intel Core i7 U-series processors, with directly comparable storage and memory at a cheaper $1,399 (about £1,055, AU$1,873). Granted, the laptop's display is nearly an entire inch smaller, but the device can be configured with double the memory and storage that the Acer Swift 7 offers for just another 10 bucks or quid.
Likewise, the Huawei MateBook X Pro is a 14-inch laptop that calls for just $1,499 (about £1,130, AU$2,007) to completely destroy the Acer Swift 7 from a value perspective. This laptop isn't as thin or light, but it's not that far off for offering twice as much memory and storage as well as stronger Nvidia GeForce MX150 graphics and a more powerful and more recent Intel processor – oh, and not to mention a far sharper display at 3,000 x 2,000 pixels.
The latest 12-inch MacBook from Apple measures slightly thicker at 0.52 inches, and would cost 50 bucks or quid less to match the Acer laptop on memory and storage and provide a sharper display, though it's missing biometric login and some screen real estate.
At this point, the Swift 7 seems to have an awfully specific focus on thinness, mobility and connectivity … perhaps to its own detriment against similarly priced rivals. And, Black Friday 2018 deals might alleviate this problem a bit, but it likely won't be enough.
Design
Acer has clearly developed the Swift 7 with thinness, lightness and portability in mind. With that, the Swift 7 is a sublime laptop to pick up and hold, measuring just 0.35 inches (8.98mm) thin and weighing a svelte 2.6 pounds (1.18kg).
This laptop is also quite aesthetically pleasing, encased in an all-black, brushed unibody aluminum shell with two sturdy hinges holding the display in place. Acer's latest Swift 7 is definitely one of the most luxurious feeling laptops we've tested. Even the screen bezels and trackpad are wrapped in chrome bands – and so is the fingerprint sensor.
Thankfully, the keyboard on this year's model is backlit and feels fantastic to type on in spite of the incredibly shallow travel afforded to it. Tuning up the feedback force helped immensely here. However, we cannot say it's the same for the trackpad.
In order to achieve this landmark thinness in laptop design, Acer decided to completely remove the clicking function from the trackpad. This means that you can only tap to click as a means of interacting with the Windows 10 interface.
We could talk all day about this poor design decision, but just know that this omission presents a serious learning curve or leveling of expectations. Even we, as devout tap to click fans, find using the laptop to be a bit painful without being able to click at all. Without clicking, moving and resizing windows requires precise double taps, which quickly becomes a chore.
The clickless trackpad also greatly reduces the speed at which we can navigate through Windows 10, keeping us from moving the cursor with our index finger and clicking on items with our thumb, like so many laptop users do.
Seriously consider how important the tracking experience on a laptop is to you before deciding to buy this one, because it's something you'll be stuck with for the life of the device. It's frankly enough to turn us off to the thing.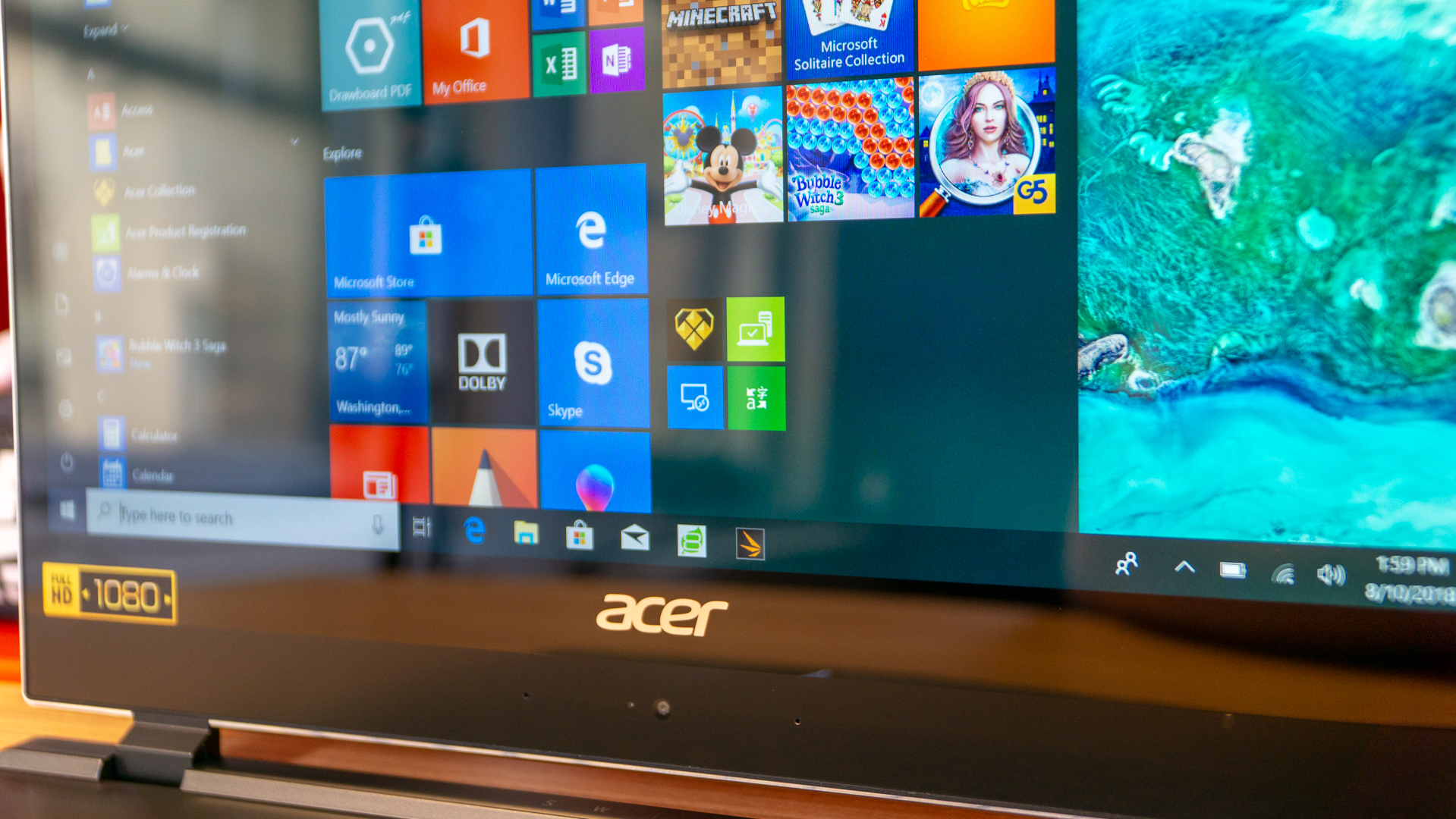 Display and audio
Acer has at least gone great lengths to improve the Swift 7 multimedia experience, but those pursuits have produced new drawbacks of their own. Now, the touchscreen is 14 inches on the diagonal, thanks to far more narrow bezels.
The IPS screen makes colors absolutely pop and offers up wide viewing angles for sharing content, which could come in handy when pushing the display down 180 degrees. Movies and still photos look vibrant and crisp through the CineCrystal LED display.
However, Acer appears to have been forced to move the webcam to beneath the display in order to reduce the side bezel width. Of course, we're no less miffed by this on the Acer Swift 7 than we've been with that of the Dell XPS 13: centered but beneath the display rather than above it.
We've seen Ultrabooks achieve similarly thin bezels with normally positioned webcams, so there's really little excuse here.
When it comes to audio, it shouldn't come as a surprise that it's poor coming from the Acer Swift 7's thin frame. The laptop's design leaves room for only the smallest audio drivers that fire from the bottom of its base, leaving you with tinny and thin sound in movies and music. Just be grateful that Acer didn't kill the headphone jack in making the world's thinnest laptop.
For costing as much as it does, we're not seeing the performance we'd expect from the Acer Swift 7. The Intel processor inside this machine has two major factors working against it when it comes to performance: that it's a 7th-generation chip that has been outpaced pretty handily by the 8th generation, and its a Y-series chip – one designed for low-power, fanless devices.
While there's nothing wrong with such a processor, the problem is that this laptop's key competitors in this price range aren't that much thicker and heavier for using full-blown Intel U-series processors … and are so much more better off for it.
As you can see by the benchmarks, the Swift 7 is outclassed by the Spectre 13 in every performance-based benchmark – and that laptop is merely six-tenths of an inch thicker (and actually a hair lighter). This is largely because the HP laptop uses an 8th-generation, U-series full-fat Intel processor to the Swift 7's older, lower-power chip.
You can see the same story play out across comparisons, where the Huawei option especially outpaces the Swift 7 with its dedicated graphics. Even the 12-inch MacBook produced similar performance numbers with a weaker Intel m3 processor from the same generation, likely on account of how much more Apple can tune its computer hardware to the software.
By all accounts, the Swift 7 simply does not produce performance that is comparable to rivaling laptops that come with similar price tags or are available for even less. We even see a bit of sluggishness from the laptop when opening ad-filled web pages and when loading large media files.
For being just tenths of an inch thinner than all the rest, the Swift 7 sure does lose out on a lot.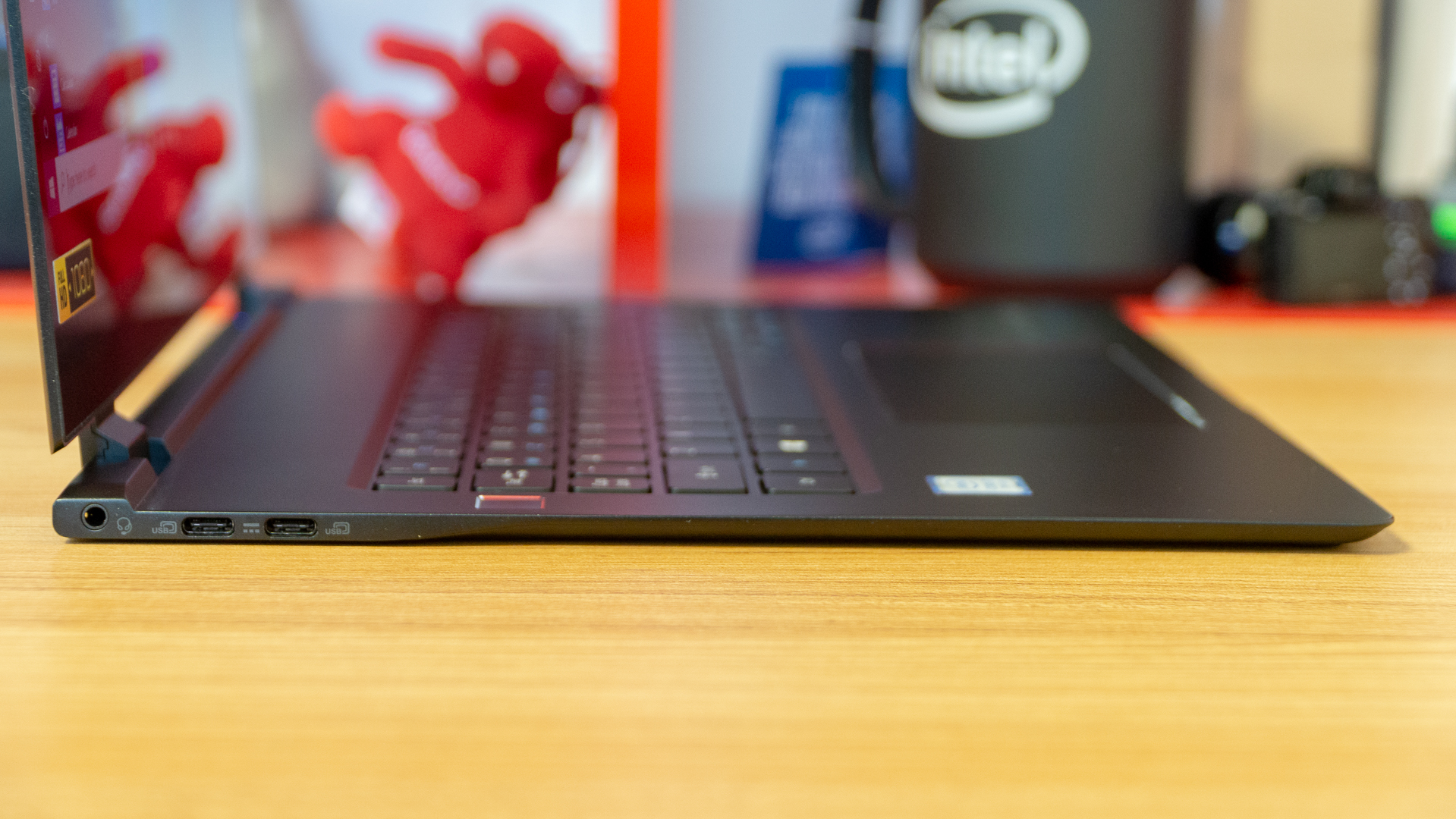 Battery life
That said, we do find the Swift 7 to bring forth some fantastic battery life figures, even if they're unsurprisingly behind Acer's own promises. While Acer claims up to 10 hours of use from the laptop, we've seen it last a little more than an hour less than that.
You're likely able to get an entire work day's worth of use out of this laptop; of course, assuming the tasks involved are all relatively lightweight. Meanwhile, we've found the more powerful MateBook X Pro and more popular MacBook to last just as long in our benchmarks – both of which can be had for less than this laptop.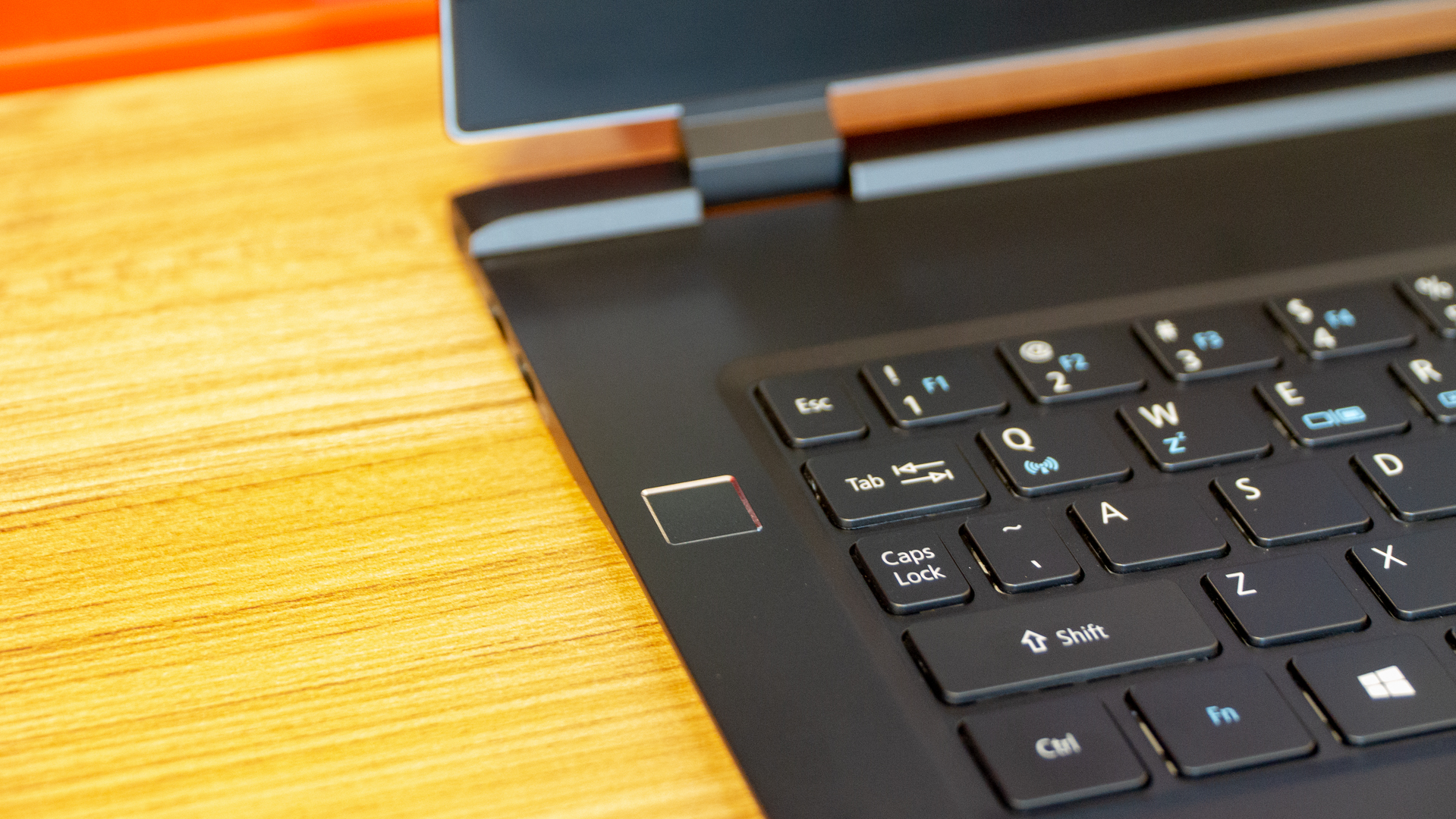 Windows Hello and onboard LTE
Two of the most compelling features about the Swift 7 are its biometric login and cellular connectivity. The biometric login comes via a fingerprint sensor that's embedded into the keyboard deck left of the Tab key.
The setup for this fingerprint sensor is just as simple as on other Windows laptops, and it works beautifully. The placement is also easy to appreciate at a time when some brands are still embedding fingerprint sensors and other bizarre places.
The onboard LTE connection is handled via an Intel modem using an electronic SIM card, or eSIM, which is connected to a global cellular network by Transatel known as Ubigi. Every Swift 7 comes with a 1GB, one-month free trial of the service. After that, you'll have to sign up for a data plan, with nearly every region – but most of Africa, some of central south Asia, chunks of South America and all of Australia – within its coverage area.
The service works great outdoors, but it gets pretty bogged down within thickly-walled structures, as is the case with most of New York City. Still, the convenience of onboard LTE isn't lost on us, though we wish we could just sign up with one of the major US carriers we already have a phone plan with for added convenience.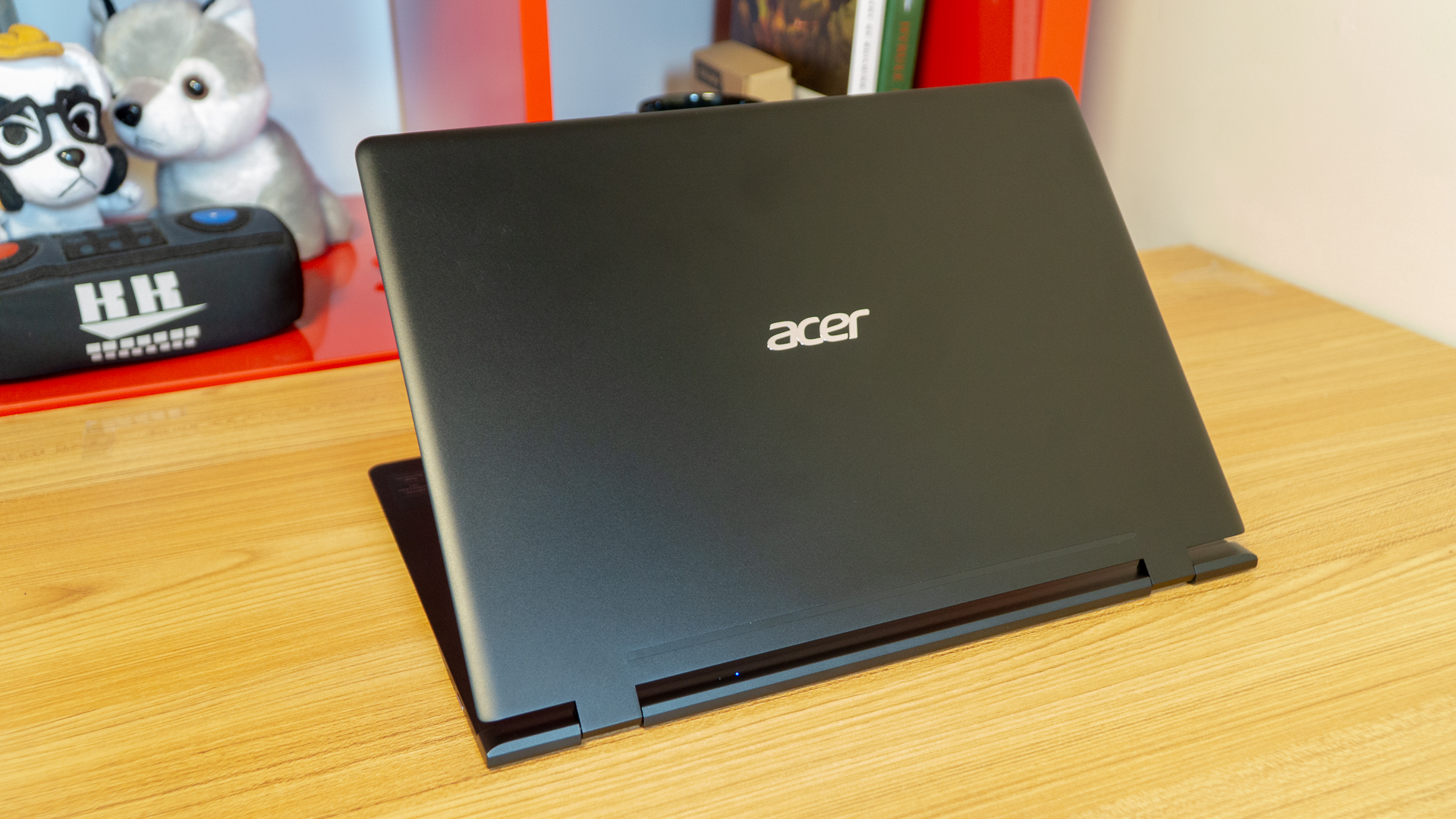 Final verdict
The Acer Swift 7 is the result of Acer's hellbent journey to make the next "world's thinnest" laptop. It definitely got there and can put that string of words on the box, but what kind of product did it result in? Frankly, one that's far to easily outpaced and outpriced.
You may have the world's thinnest laptop if you're to pick up an Acer Swift 7, but you also have a laptop without a properly working trackpad. You also have a laptop that isn't as powerful as others that are cheaper, and not that much thicker or heavier, while still looking just as premium.
While we admire Acer's excellent product design chops brought to bear in the Swift 7, we can't confidently recommend you buy this laptop unless you must absolutely fulfill your desire to own the thinnest laptop.
from TechRadar - Technology Reviews http://www.techradar.com/reviews/pc-mac/laptops-portable-pcs/laptops-and-netbooks/acer-swift-7-1327419/review