Prolific budget brand Alcatel showed us a raft of new phones at MWC 2018, with the mid-range represented by the Alcatel 3, Alcatel 3V and Alcatel 3X.
All feature an 18:9 aspect ratio screen and a pocket-pleasing price, with the 3X being the most expensive of the three 3s at €179.99 (about $220, £160, AU$280).
So, if you go for the priciest of the new budget Alcatel handsets (seriously guys, slow down with the kajillion phone releases), what do you get for your money? And would we recommend the Alcatel 3X over similarly-priced budget handsets? Here's our full review with all the answers.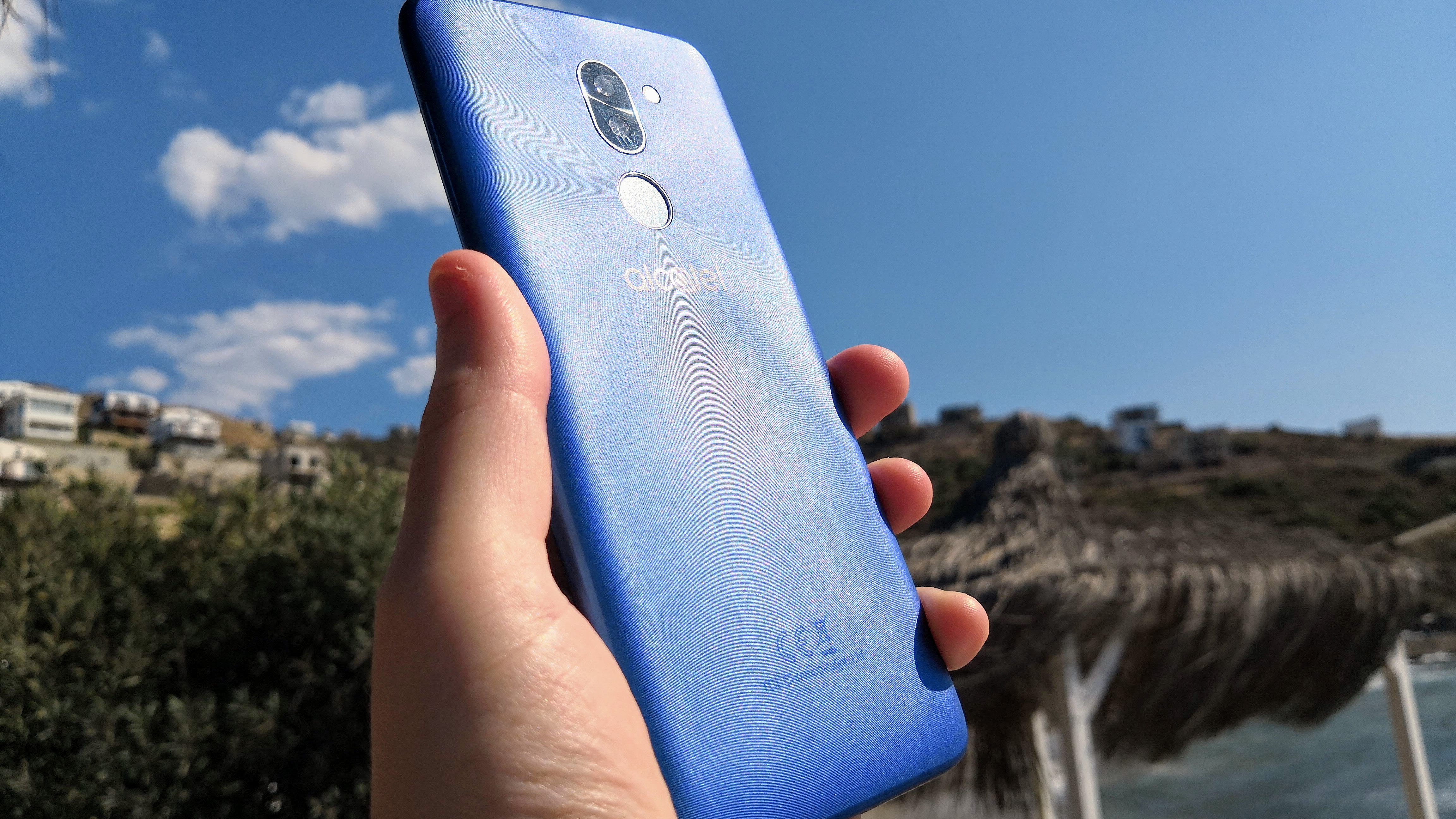 Design and display
153.5 x 71.6 x 8.75mm, 144g
Cheap-looking back panel
18:9 HD screen, scratches easily
This is a really weird-looking phone. The back panel feels cheap and plasticky, and has 'radial detailing' that reminds us of the grooves on a vinyl record.
Those grooves do allow for better grip, but on our Metallic Blue handset, they scream 'cheap'.
However, some minor amusement can be had by running a fingernail across the grooves to make DJ-style scratching sound effects.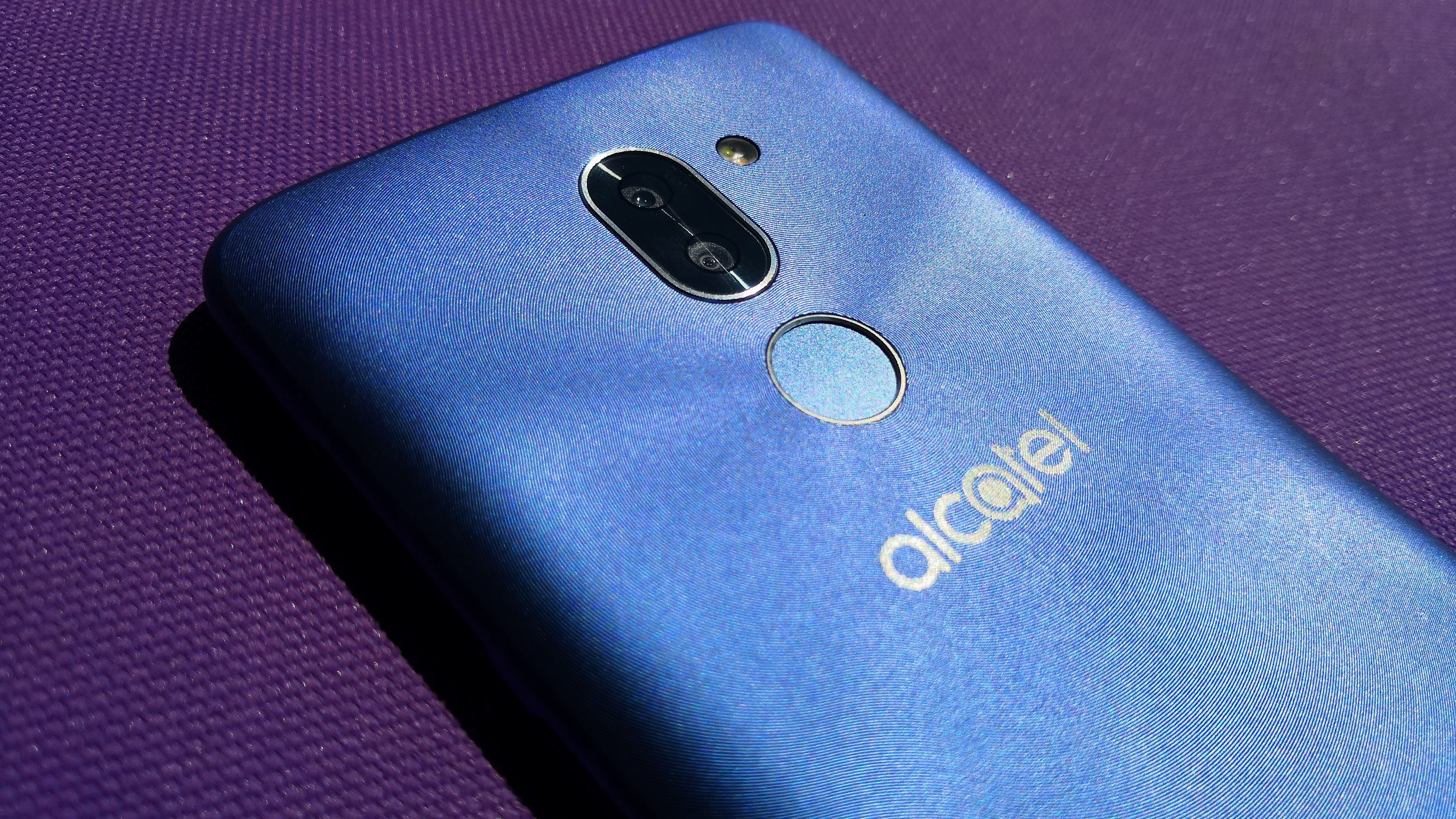 Acting as the center of the 'radial detailing' on the back is a circular fingerprint pad, which is a little slower than some we've tried but nonetheless works well enough. Above that is an oval dual-camera enclosure and dual-tone flash unit, and below is a relatively subtle Alcatel logo.
Flipping back to the front, we have decently small bezels for a budget phone, though the fairly thick bottom one doesn't have any kind of capacitive buttons, home key or fingerprint sensor – it's just a black bar.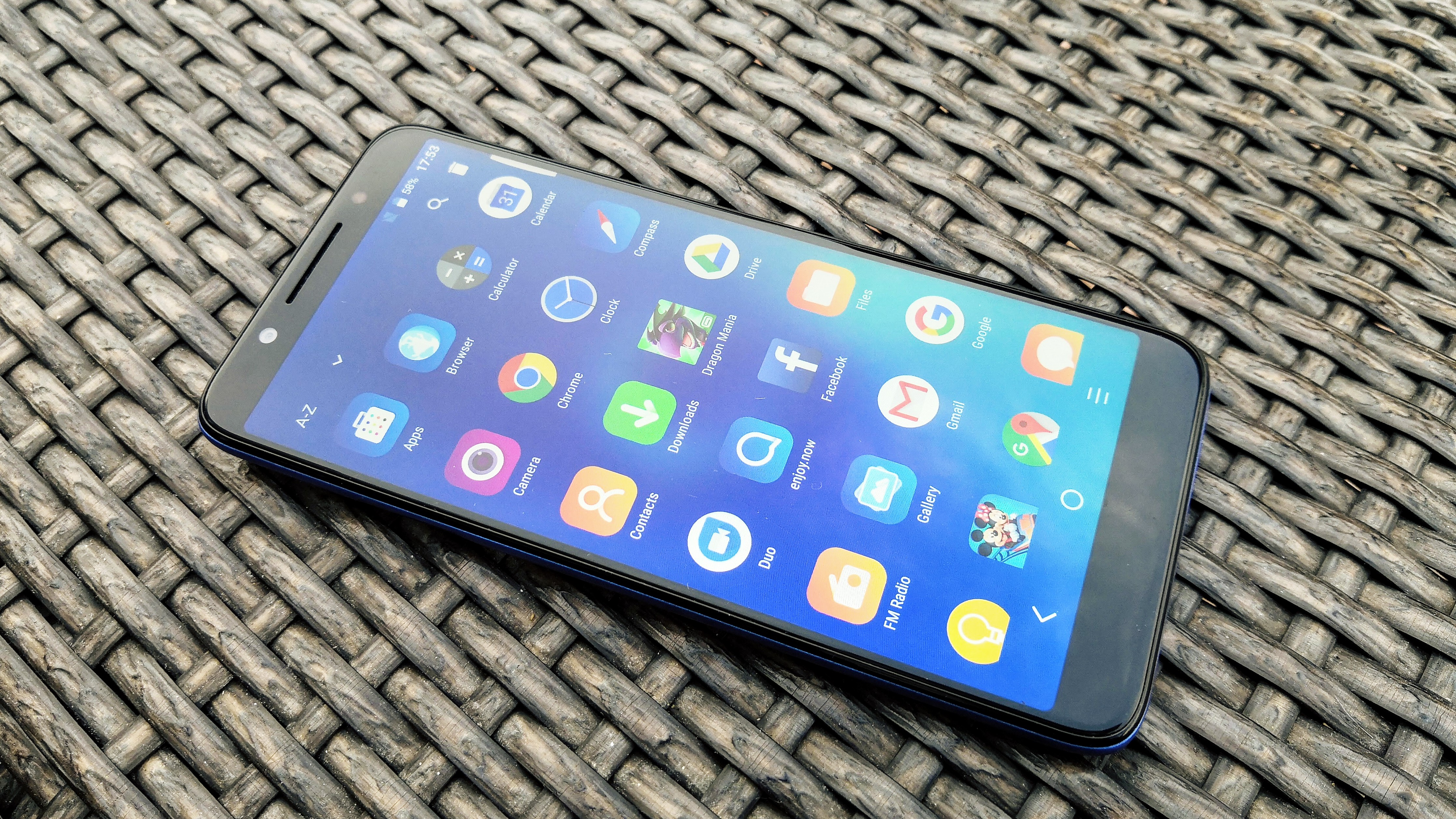 On the rounded right edge is a clicky volume rocker and beneath that, a textured power key. We haven't had much trouble distinguishing the two by feel while using the phone.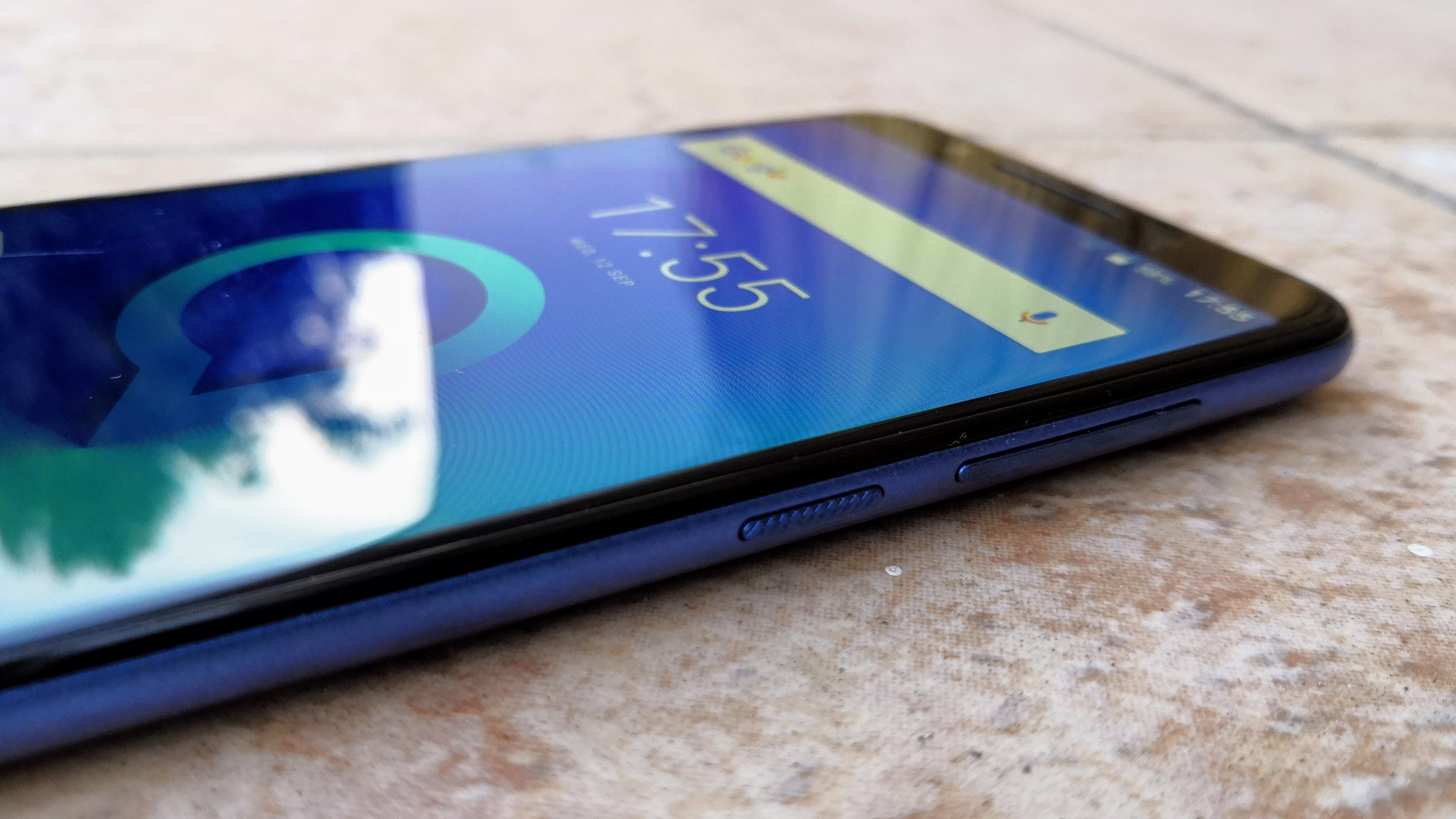 The left edge offers the dual-SIM tray (although the 3X is also available in single-SIM configuration in some markets), the top edge houses a 3.5mm headphone jack on the right, and the bottom edge sports two sets of six drilled holes astride an old-style micro USB charging port.
Sigh, we still haven't reached the point where budget phones include the reversible USB-C, then.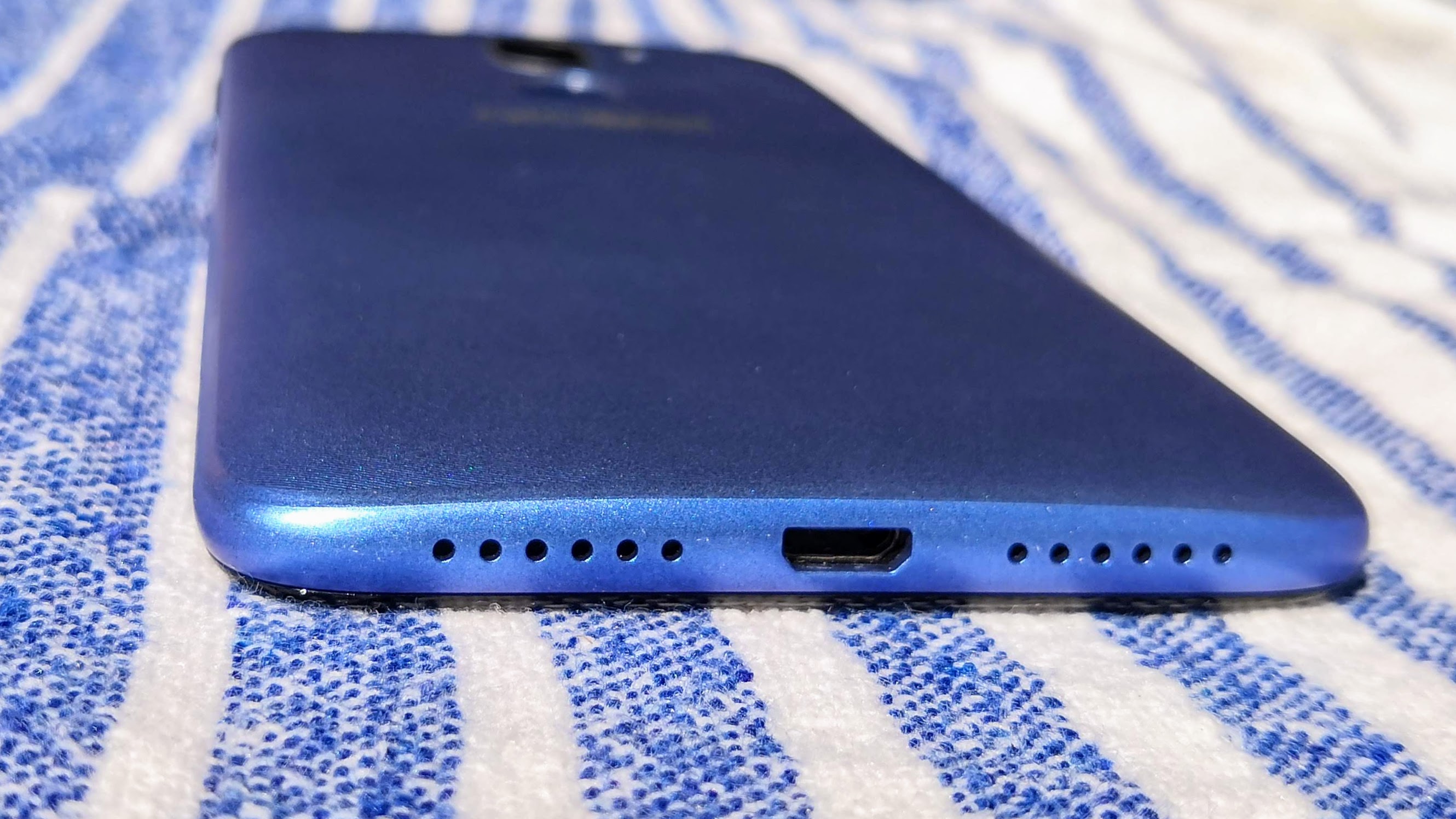 On the (literally) bright side, the phone includes a 5.7-inch 18:9 'FullView' IPS screen and has a screen-to-body ratio of 78%.
The handset doesn't feel large or weighty when picked up, despite the size of that panel. It can go bright and offers clear, crisp and colorful images from a wide range of viewing angles.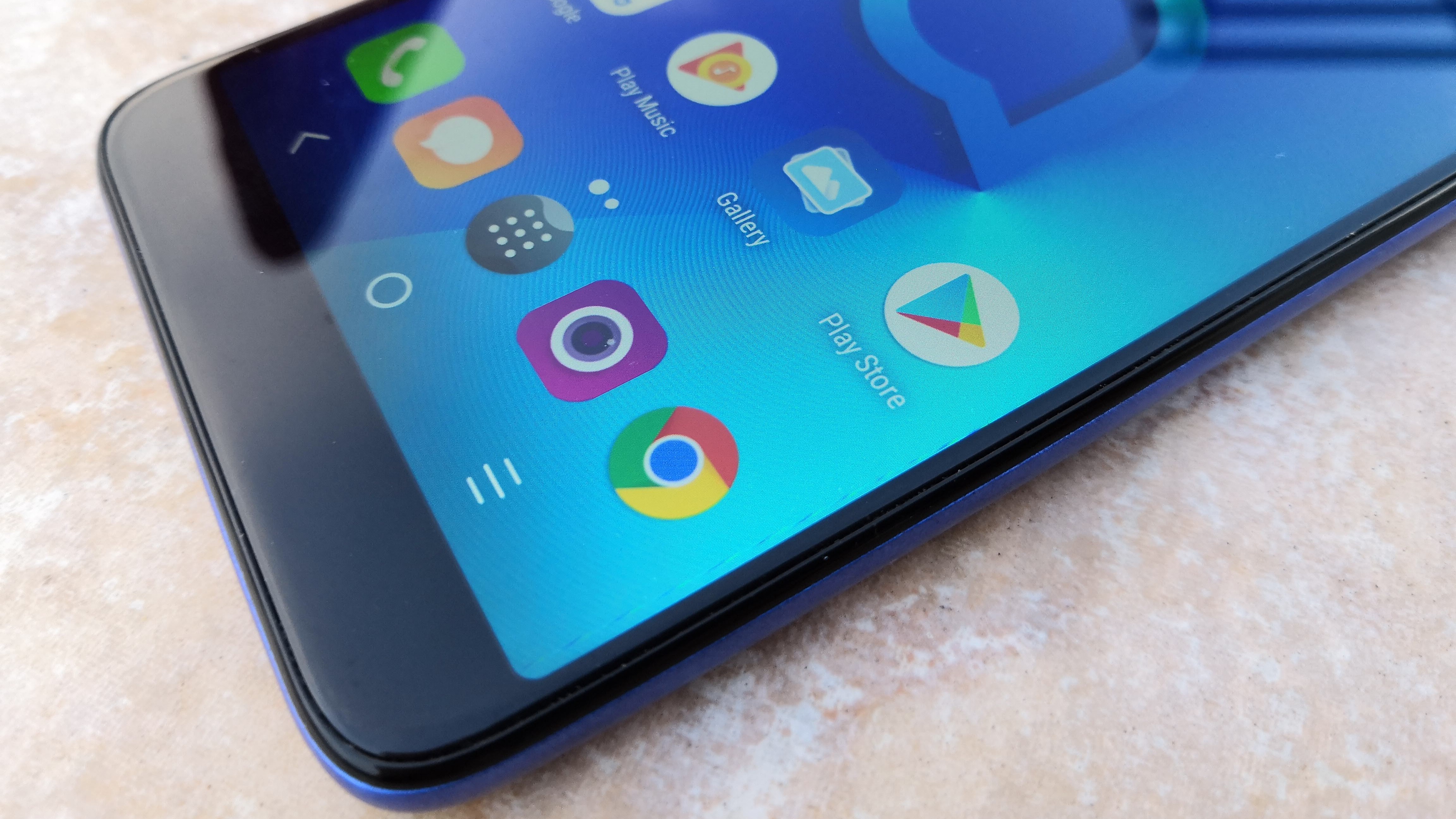 The resolution is 720 x 1440 pixels, which equates to about 282 pixels per inch. That's low, but so's the price. If display quality is a deal breaker for you, you might prefer to look at the Alcatel 3V and its 1080 x 2160 screen instead.
That said, you're unlikely to notice the lower screen quality in isolation, and we found TV and gaming looked perfectly good as long as you weren't putting the 3X next to something pricier.
Unfortunately, while the screen itself looks good enough, it isn't especially robust: there's no Gorilla Glass protection, and we managed to put a pretty decent scratch in the display with less than a week's daily use. Not ideal.
Battery life
3,000mAh
Old-style USB charger
Good stamina
Buying budget doesn't always mean you're compromising on everything. In the case of the Alcatel 3X, you actually get significantly better battery life than you might be expecting – the phone almost always lasted us the day at moderate use.
As with any phone, more screen-on time and higher brightness will drain it faster, but due to the lower screen resolution and 3,000mAh cell, it doesn't run out as quickly as some rivals.
However, it's also slower to charge back up. Obviously at this price there's no wireless or fast charging, and you're stuck with the old non-reversible micro USB style of charger.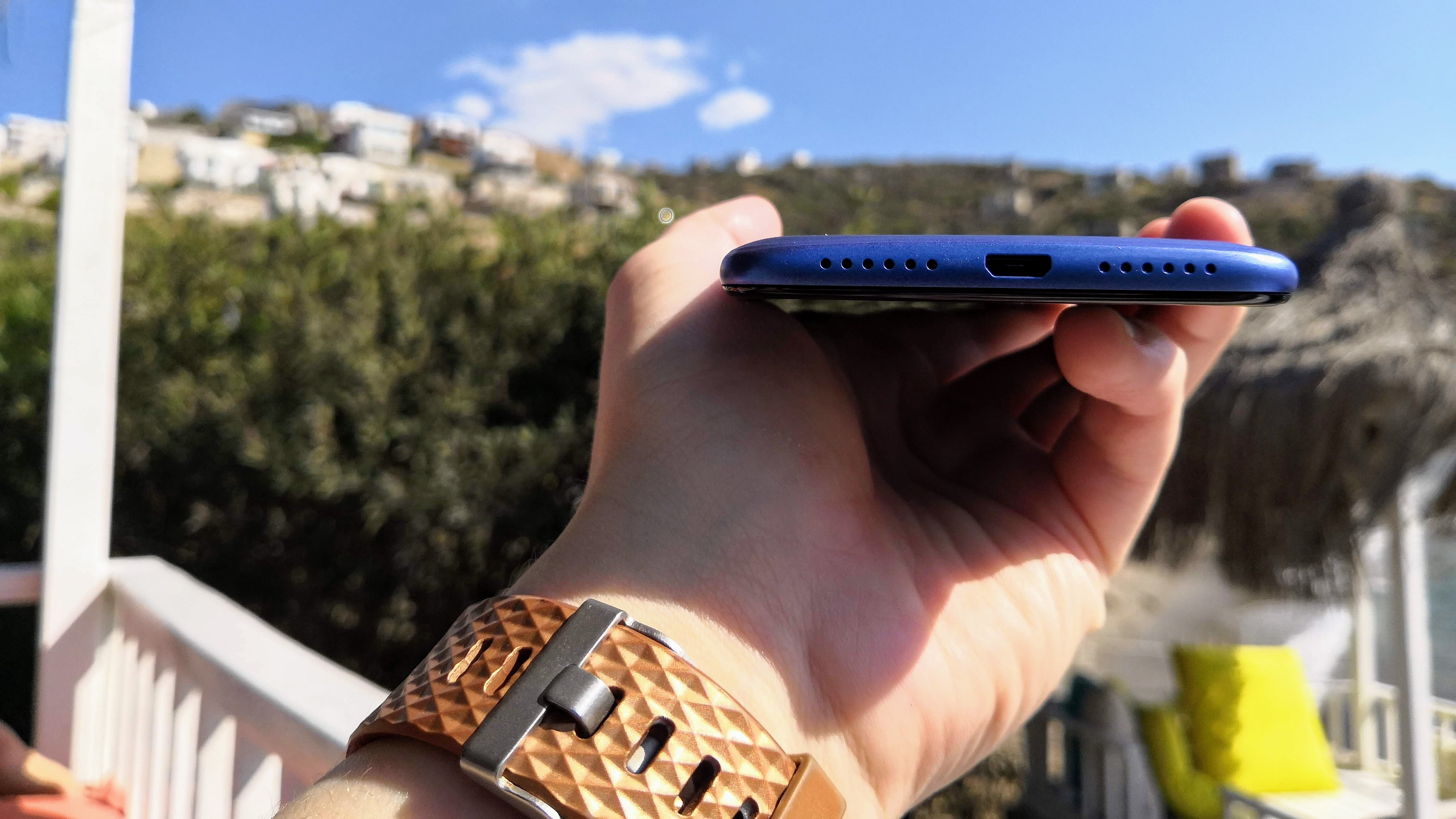 We ran our usual battery test of streaming a HD video over Wi-Fi with apps and accounts syncing in the background.
From a full charge with brightness on max, the Alcatel 3X dropped just 15% of its charge by the time the 90-minute video ended. That compares favorably with competitors: the Moto G6 Play lost 18% in the same test, the Honor 9 Lite 24%, and the Sony Xperia XA1 27%.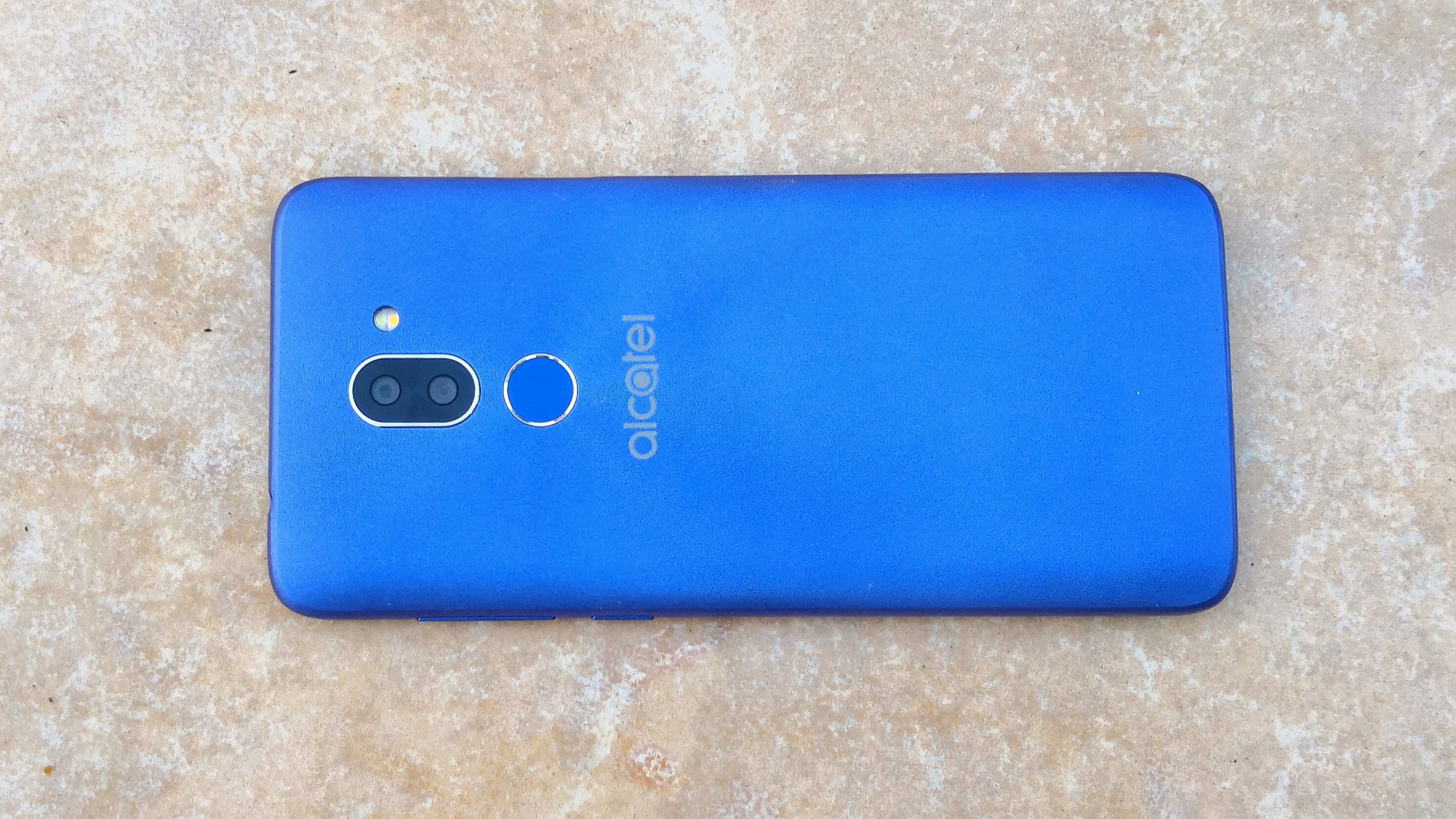 The 3X also destroys its stablemate the Alcatel 3V, which dropped a whopping 35% in the same test. That will be the effect of all the extra pixels in the 3V's 1080 x 2160, 6-inch screen – which it has to power with the same-sized battery as the 3X.
Camera
13MP + 5MP dual rear cameras
5MP front-facing
120-degree wide-angle lens
The first thing to know about the Alcatel 3X's camera is that the top quality setting uses a bit of software trickery that's best avoided.
The dual-camera setup is described on the box as "13MP + 5MP (interpolated to 16MP + 8MP)" and on the website, even less clearly as "(16MP+8MP by SW)".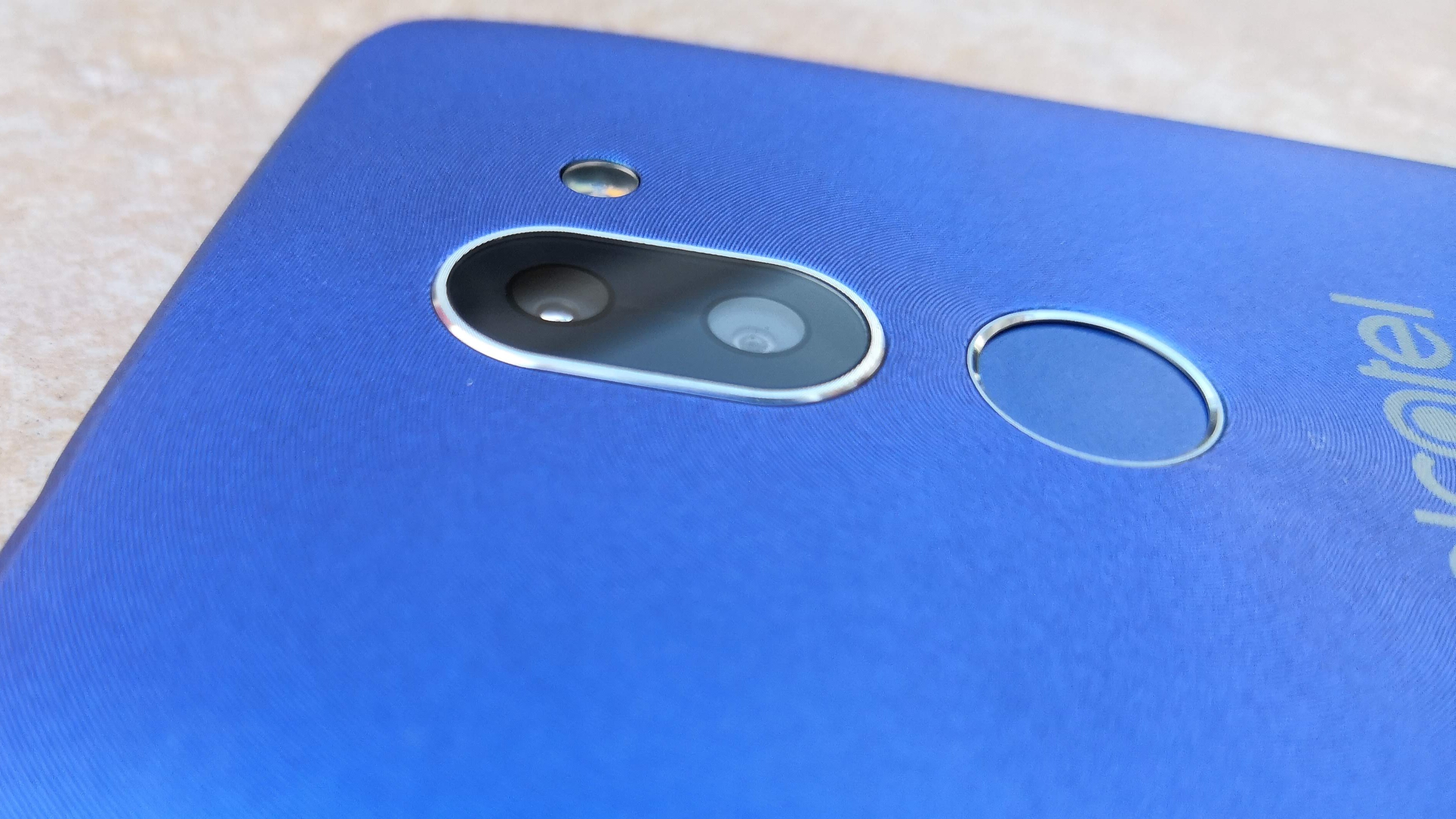 This bit of jargon means that the cameras are only capable of 13MP and 5MP, but on the top setting, the phone will insert extra pixels where it thinks they'd go in a higher-quality photo ('interpolation', achieved by software or 'SW') to make a technically higher pixel count.
This often results in fluffy photos that don't stand up well when zoomed, so if you get this phone, make sure you're on the second setting on both the rear and front cameras (the selfie cam is 5MP but interpolates to 8MP).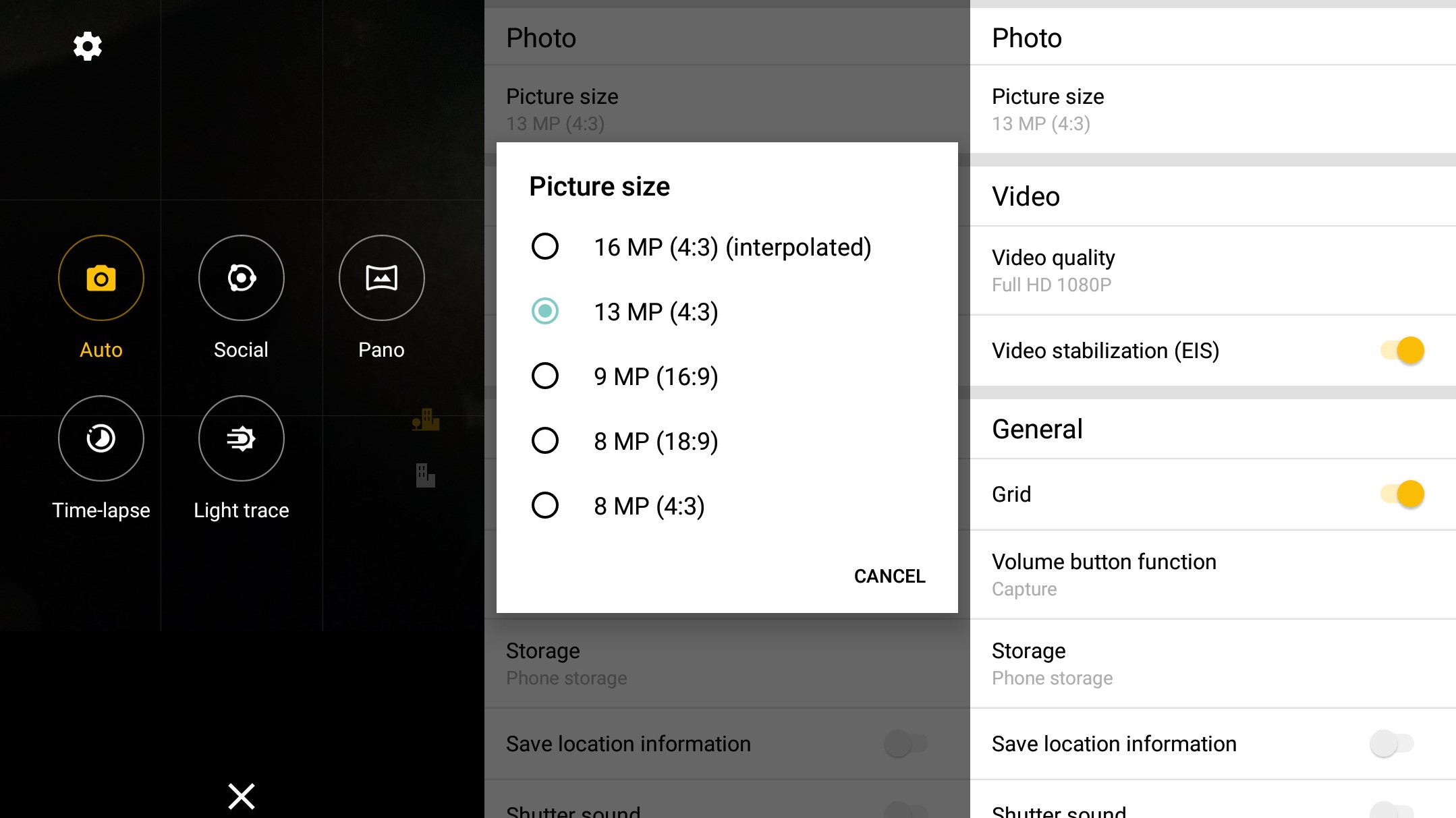 One of the rear cameras includes a 120-degree wide-angle lens, which is handy for taking fisheye-style shots with more content crammed in.
You switch between this and the standard lens by pressing the very confusing icons of a building and a building with a tree in the camera app. Apparently the extra tree means 'wide-angle'. Okay then.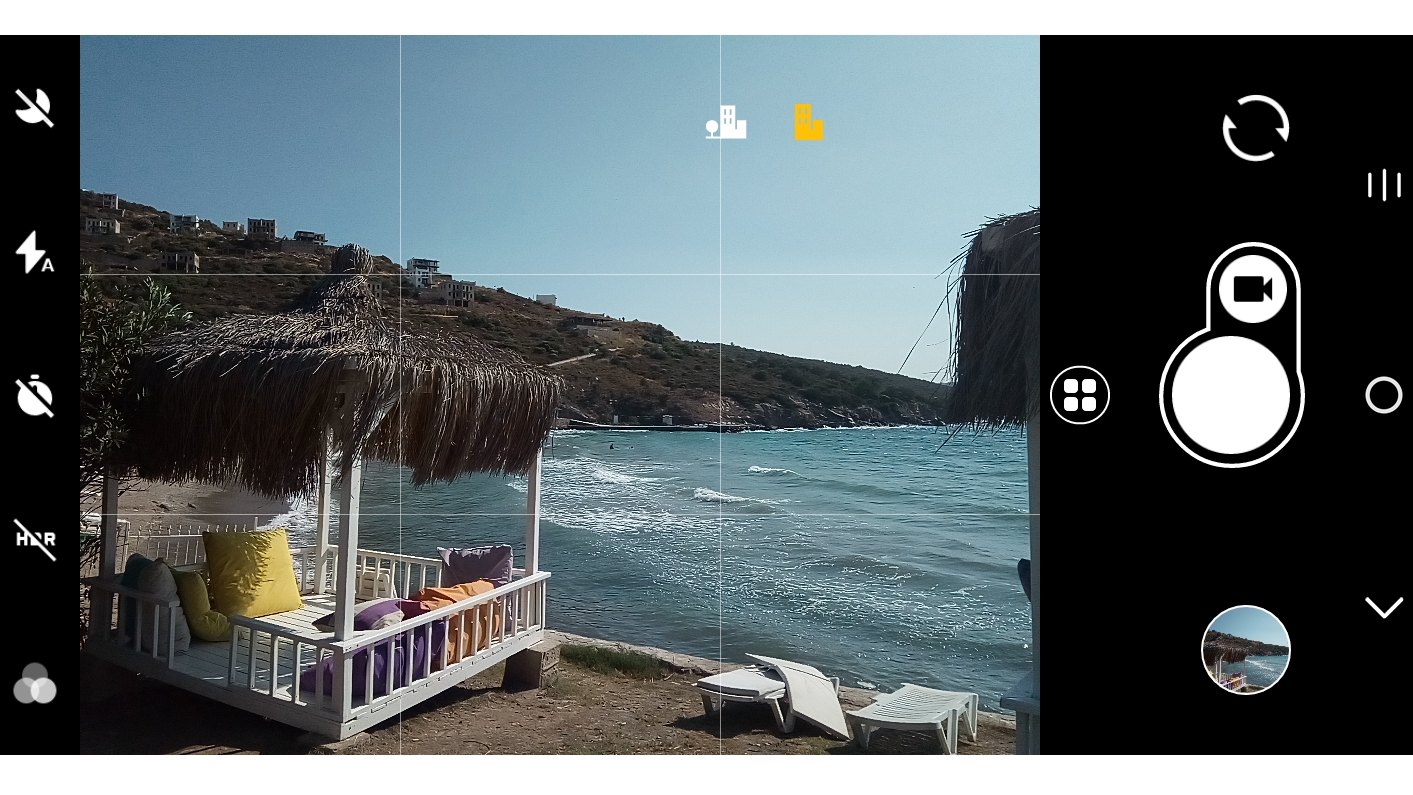 This is fairly typical of the Alcatel camera app: it's not well-designed and takes a while to find your way around. You access modes like panorama and time-lapse through a button that looks like a four-leaf clover underneath the viewfinder, and within that is the familiar cog for settings.
There aren't a huge number of modes, but the four-frame square one within 'Social' will probably be popular among Instagram fans.
The front-facing camera also includes beauty mode, with two sliders. They're labeled with unhelpful graphics, but one seems to blur the face and the other seems to make the skin lighter. Sigh.
Overall, both front and back cameras perform fine for a phone in this price bracket. They're neither better nor worse than expected, just okay.
The resulting photos are plenty good enough to put on social media and similar, but you probably won't want to blow them up and put them on your wall.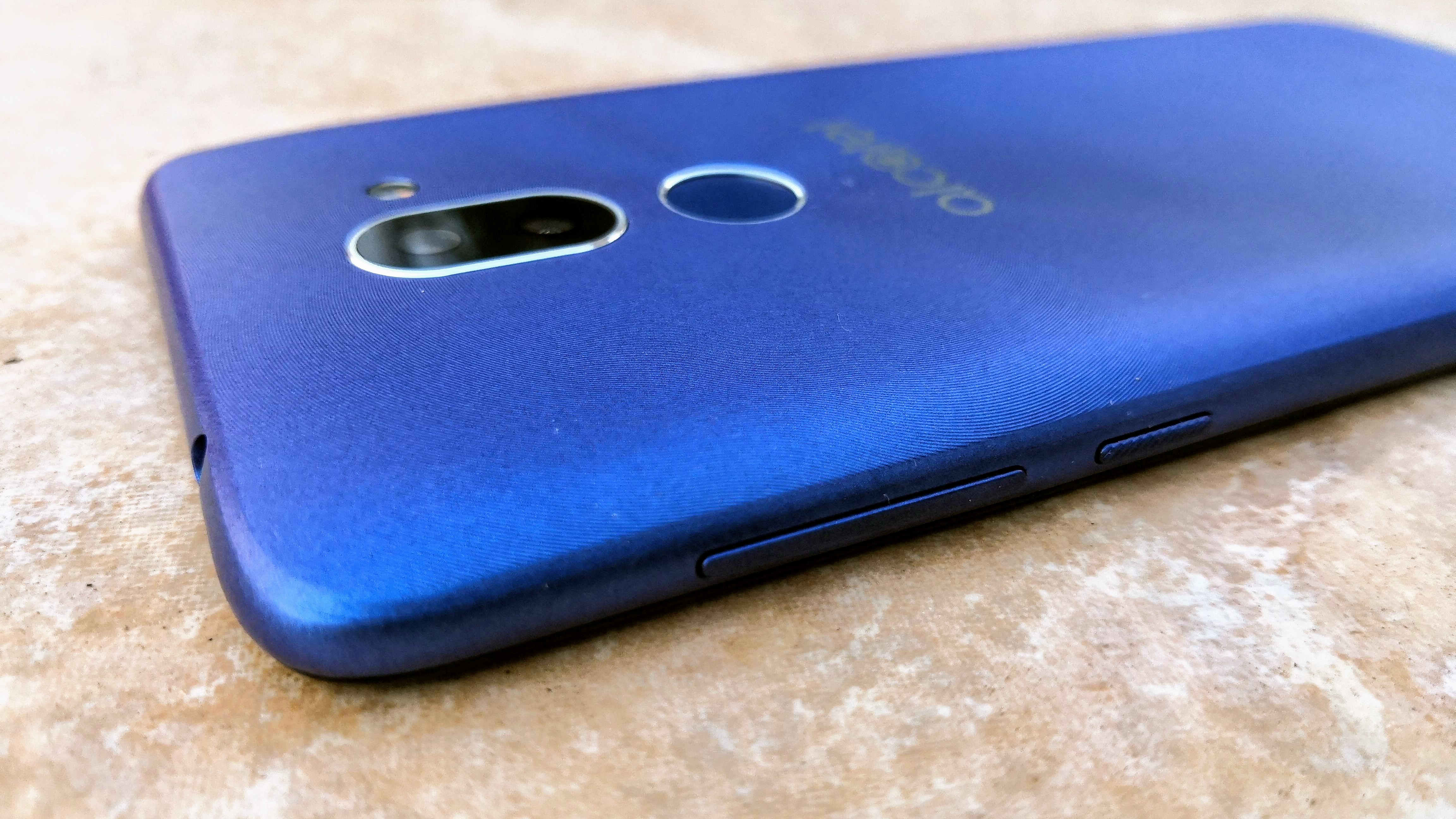 The dual-tone flash on the main camera works well for taking portraits that don't completely wash out the subject, although without flash both cameras struggle in lower light, even with good indoor lighting.
They're also slow to get a focus lock. That's fair and expected for this end of the market, although now that the Sony Xperia XA1 has come down to a similar price point, photography fans might want to consider that instead.
Camera samples
Nougat with toppings
Android Nougat with Alcatel overlay
Badly-written interface
No update to Oreo yet
As is often the case with inexpensive phones, you don't get the latest version of Android on the 3X. Technically, you're actually two versions behind – it has neither Android Pie nor Android Oreo, but Android 7.1 Nougat.
It's also not vanilla Nougat (mmm, sounds delicious) – Alcatel has slapped its own look and feel on top.
Sadly, its aesthetic includes typos, very clunky grammar and even some places where the company forgot to finish writing the content.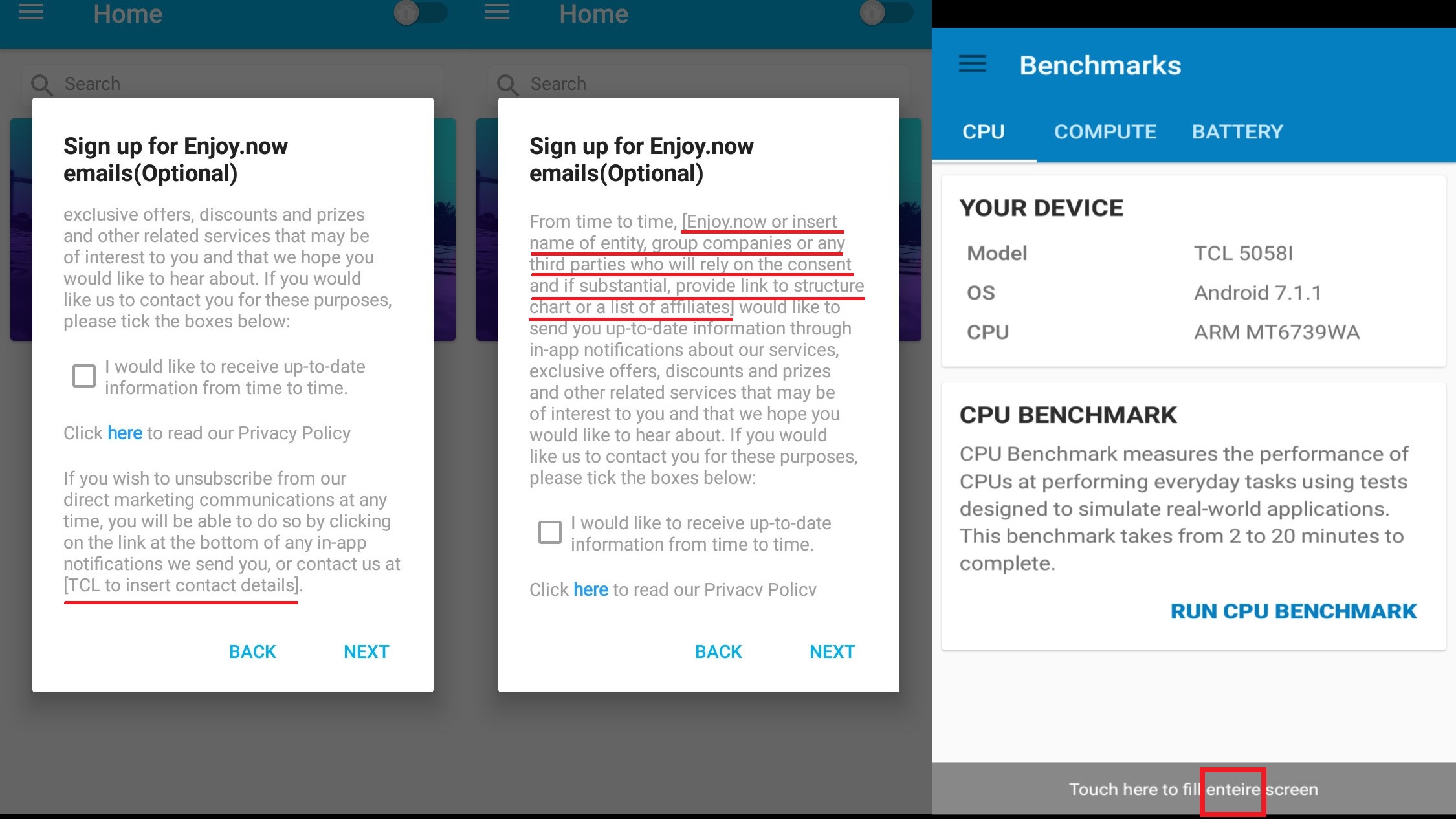 Admittedly it doesn't affect functionality, but shipping a phone with typos and missing information is really not good enough, and doesn't fill us with confidence that this phone is built with enough care to be worth your hard-earned cash.
It has been out since May 2018, so there's been plenty of time to fix this kind of thing.
Again, as expected on a budget phone, the Alcatel 3X comes with a sprinkling of bloatware. This includes games like Dragon Mania, Disney Kingdoms, and Spider-Man: Ultimate Power.
However, thankfully they can be uninstalled, unlike the included Alcatel 'enjoy.now,' Support Center and Super Cleaner apps that are also present.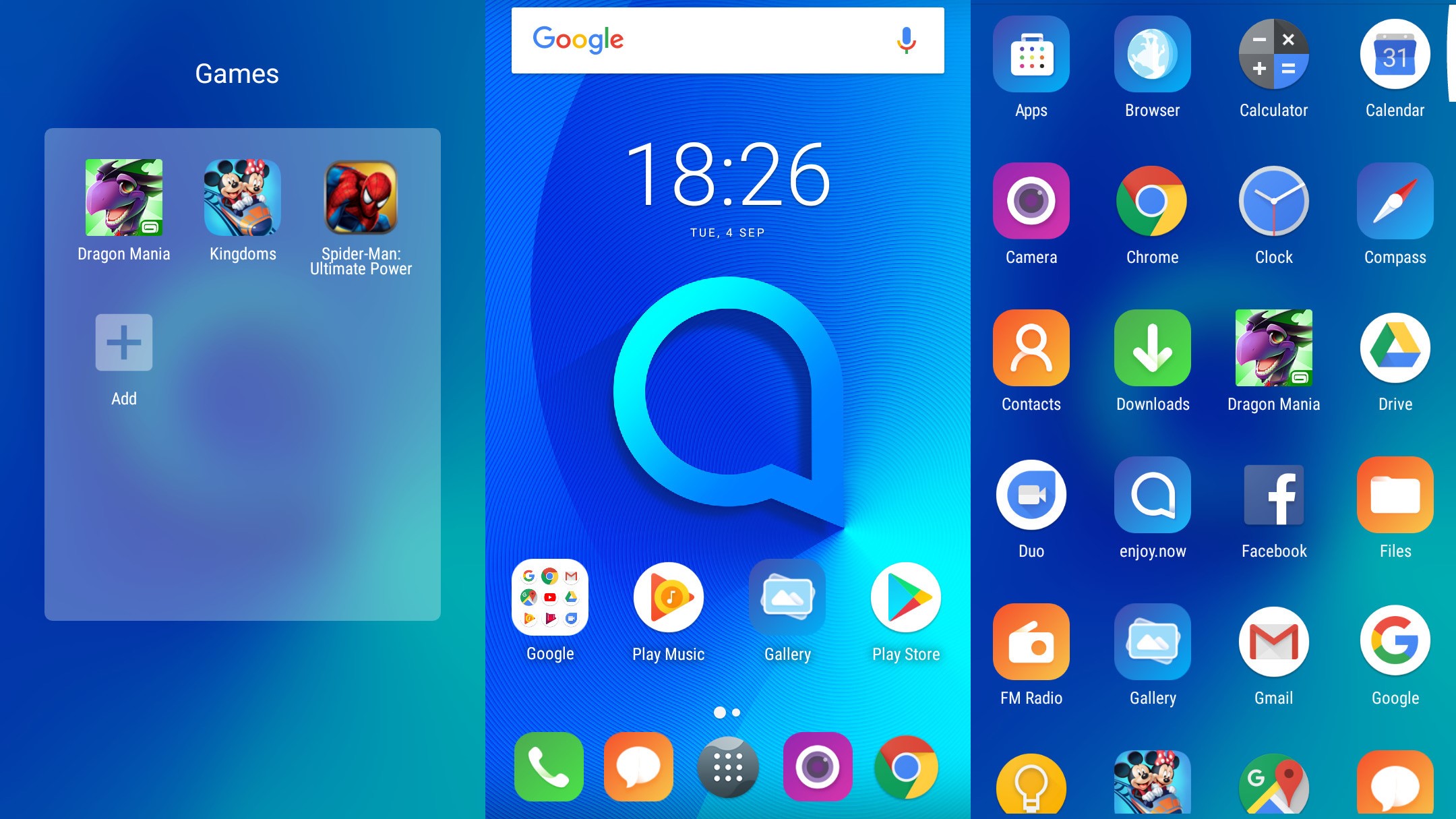 Past the typos and bloatware, the differences between Alcatel's version of Android and the standard are mostly aesthetic. Menus all look pretty similar, although icons have the cloying cartoonish look of other Alcatel devices.
Screenshotting inexplicably gives you a horrible static pattern in the background, like an untuned TV. Apparently someone at Alcatel thought that was cool – perhaps the same person who designed the back cover.
Not quite 3X the sound
Good-sized screen for gaming
Solo speaker, thin sound
32GB of storage with microSD expansion
Audio quality on the Alcatel 3X leaves a lot to be desired. Only one of the two sets of drilled holes on the bottom edge is a speaker (the one on the right) and its output is far from clean.
Music sounds noisy and thin, and the speaker is ridiculously easy to muffle with your hand when you're holding the phone, because of where it's placed.
If you don't have anything else available, it will do the job, but you won't want to turn the volume up to max because it really starts to sound like you're listening from a loudspeaker in an empty corridor. And not in a good way.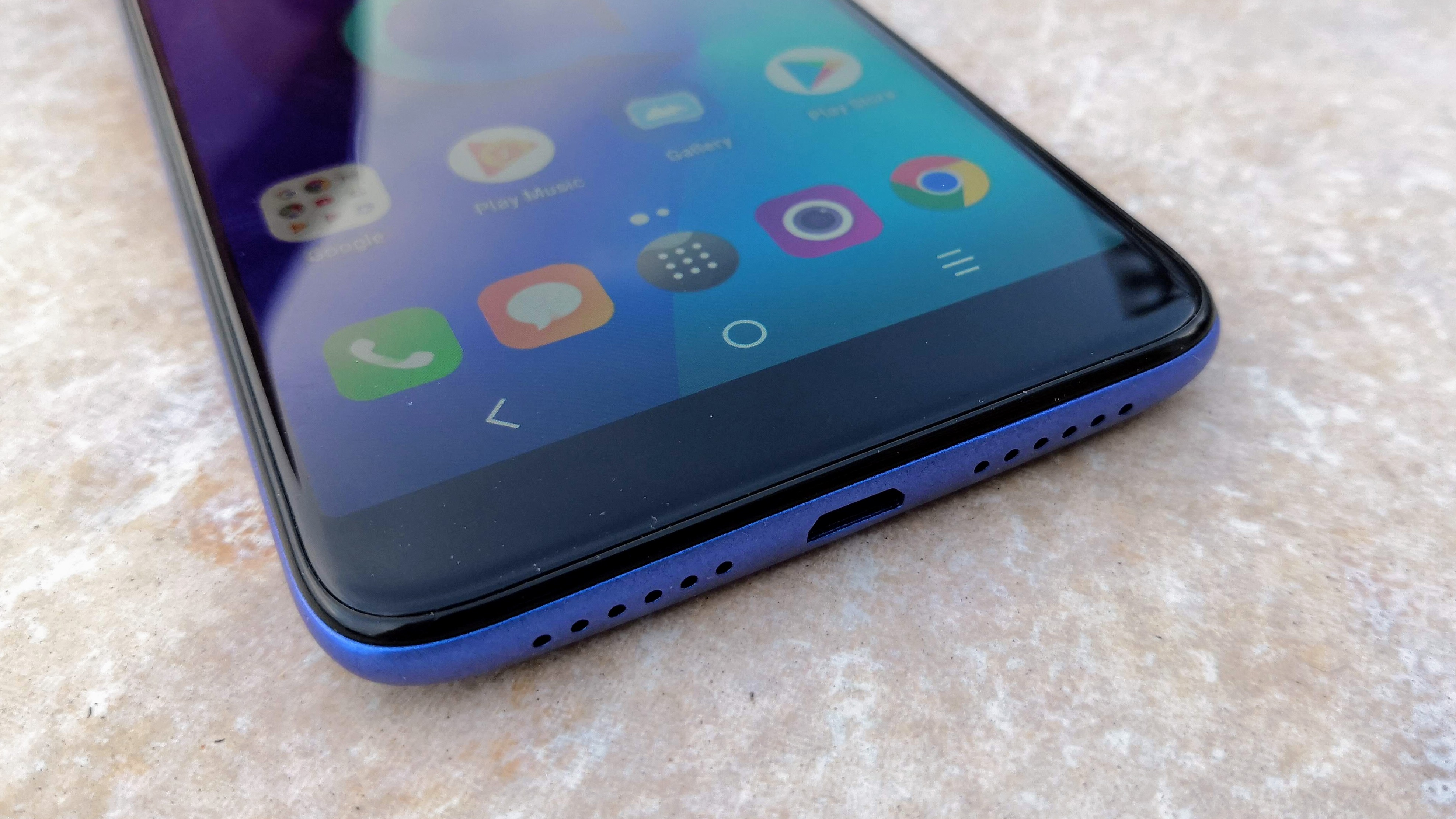 The earphones that come in the box are much the same: okay if there's nothing else on offer, but never a first choice. They're black and plasticky, cone-shaped, and leak more than an unreleased iPhone.
There's a mic if you want to do hands-free calls, but no play/pause controls on the lump of plastic it's housed in. However, at least you do have a proper 3.5mm headphone jack to plug the headphones into, unlike many phones these days.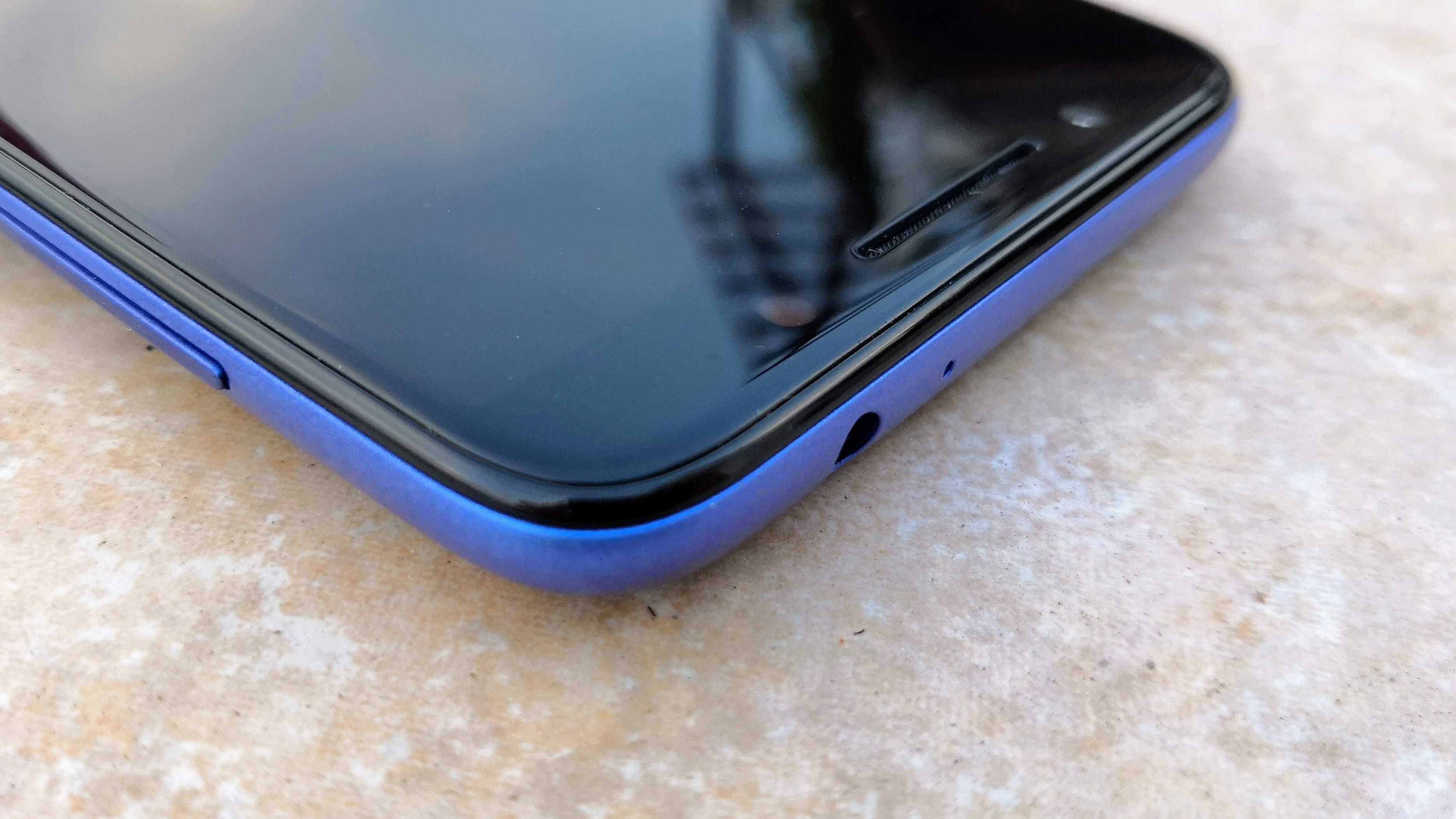 Storage-wise, you get 32GB, which is realistically the minimum you should ever go for (16GB phones can go jump in a volcano). You can also top that up with microSD cards up to 128GB.
You get 3GB of RAM, which again is the minimum realistic amount – 2GB just isn't enough, yet many budget phones only offer that much.
It's good to see Alcatel being a bit more realistic about the experience on this phone, and it pays off: while it's never going to be a 'gaming phone' per se, the 3X runs most popular mobile games perfectly well, and they look pretty good on that 5.7-inch HD screen.
The phone is also an ideal size and weight for handheld gaming, so it's comfortable to hold (despite that back panel texture) for long sessions.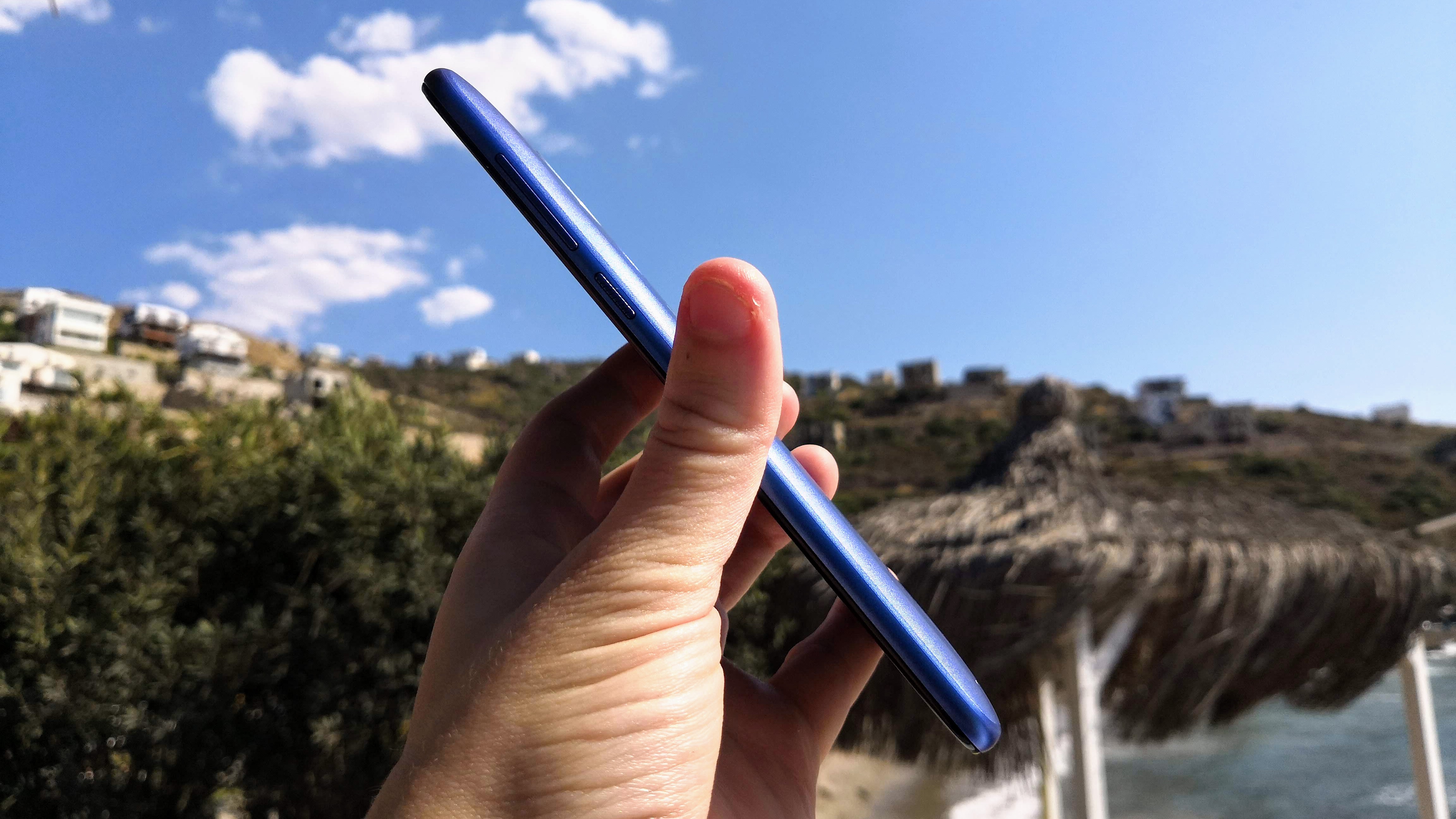 Paired with the MediaTek MT6739 quad-core A5 chipset (with cores clocked at 1.28GHz), the phone performs well during both gaming and intensive use, plus general day-to-day app-switching and multitasking.
We had next to no crash or lag problems while using the 3X as our daily driver, although it's worth noting that it is naturally slower than higher-end phones at things like fingerprint unlocking.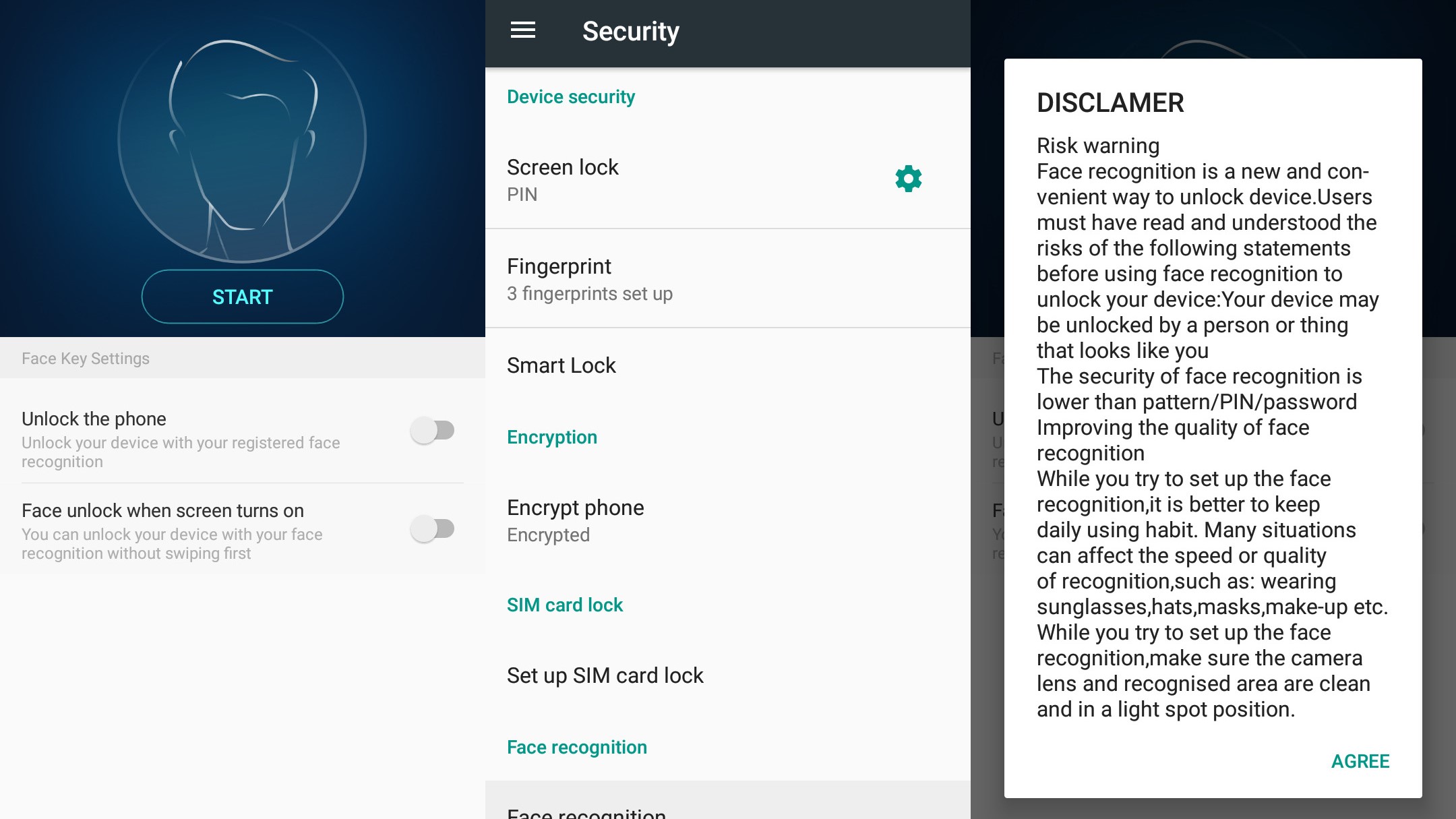 Speaking of unlocking, the 3X includes face unlock (or 'face key' as Alcatel calls it). As ever with this phone, the instructions (or 'disclamer' as they've spelt it – no clams for you) are terrible, and somewhat alarmingly you're warned that your phone can be unlocked by a 'thing' that looks like you.
That said, the feature itself mostly works fine and unlocks fairly quickly. We'd still stick with fingerprints for security reasons, though, especially when the manufacturer can't promise your phone won't be unlocked by a cardboard cutout.
Verdict
Budget phones are becoming a really mixed bag. It used to be the case that a low price meant slow hardware and compromised features.
But now that there are some genuinely great budget phones on the market, it's smart to tread more carefully and make sure you're getting one of them.
Sadly, the Alcatel 3X is more of the old-style budget phone – the hardware is good for the price, but the interface is poor and outdated, and everything else gets a resounding 'meh'.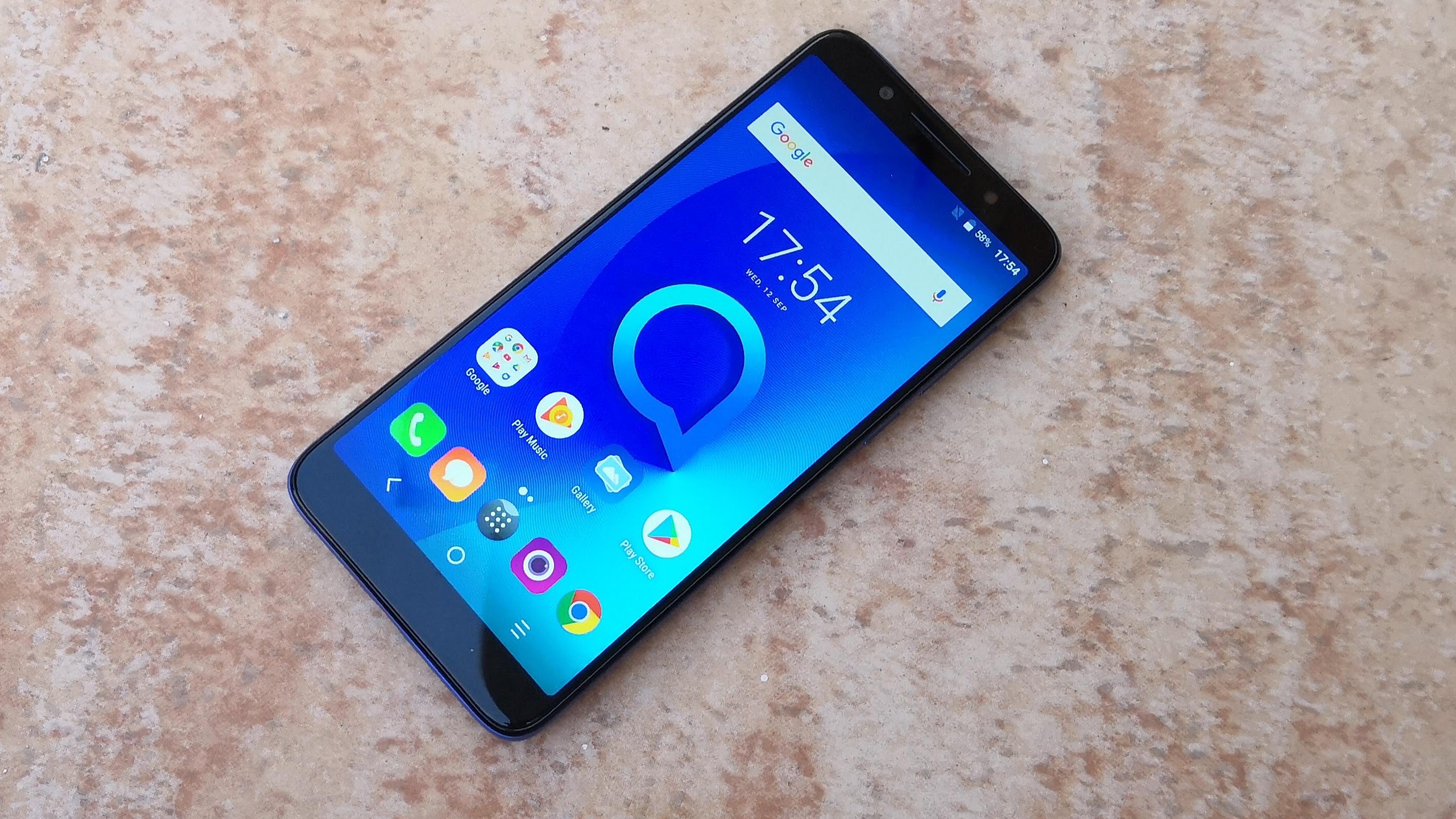 Who's this for?
Android users on a budget who particularly want a phone with an 18:9 aspect ratio, fingerprint scanner and face unlock.
Should you buy it?
It's hard to recommend the Alcatel 3X when there are better phones in its price bracket, including the Moto G6 Play and the Honor 9 Lite. It does offer good battery life, but so does the G6 Play, and that has an extra 1,000mAh to play with.
On all other points, the 3X varies from 'fine' to 'not great', with no real high points to make it stand out.
There are lots of strong alternatives to the Alcatel 3X, such as the following three phones:
Sony Xperia XA1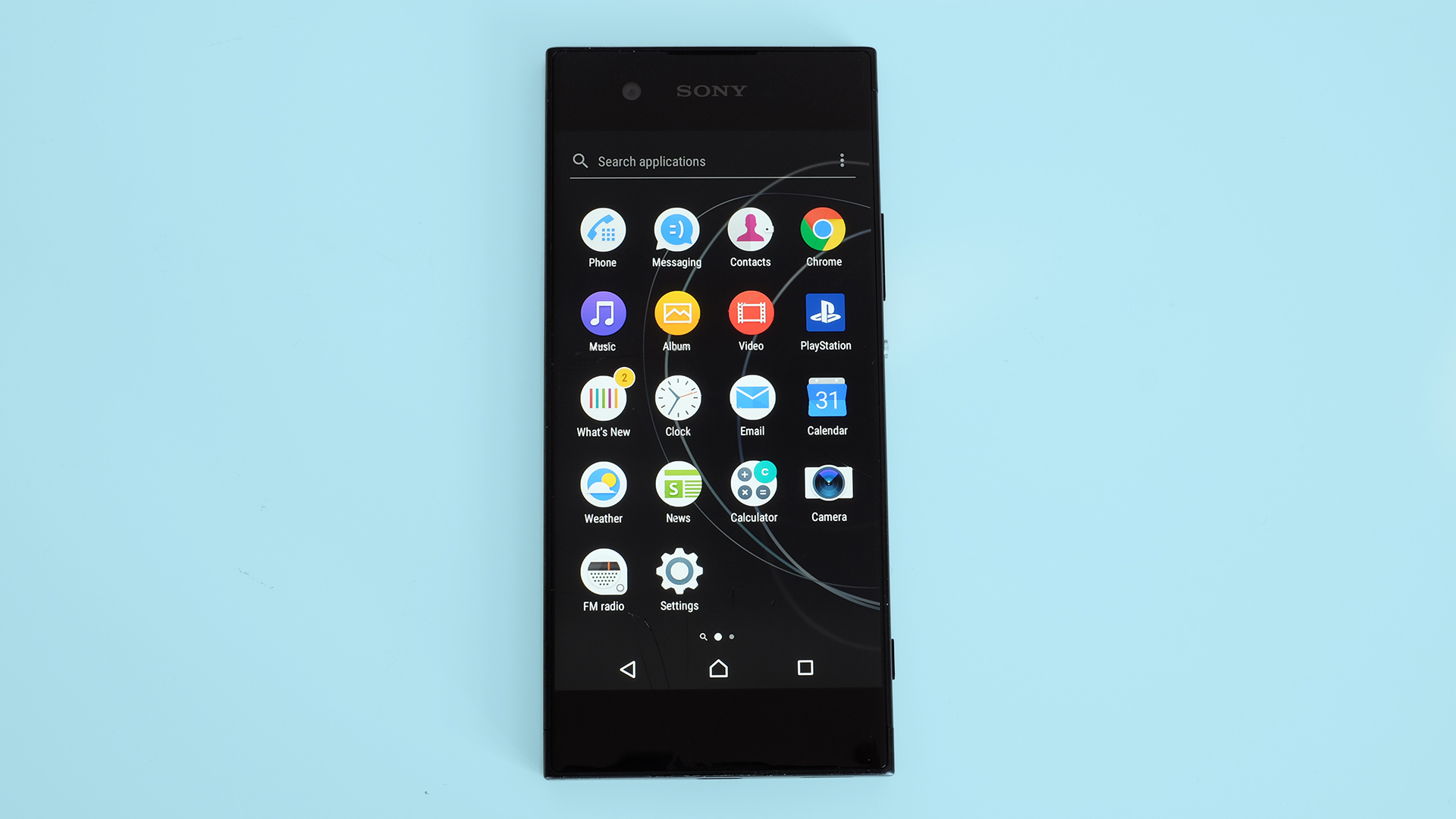 This inexpensive, classy-looking handset has had a few price drops since launch, and is now in the same range as the Alcatel 3X. It offers a 720p screen and very impressive camera hardware for the price, but does lack a fingerprint scanner.
Read our full Sony Xperia XA1 review
Moto G6 Play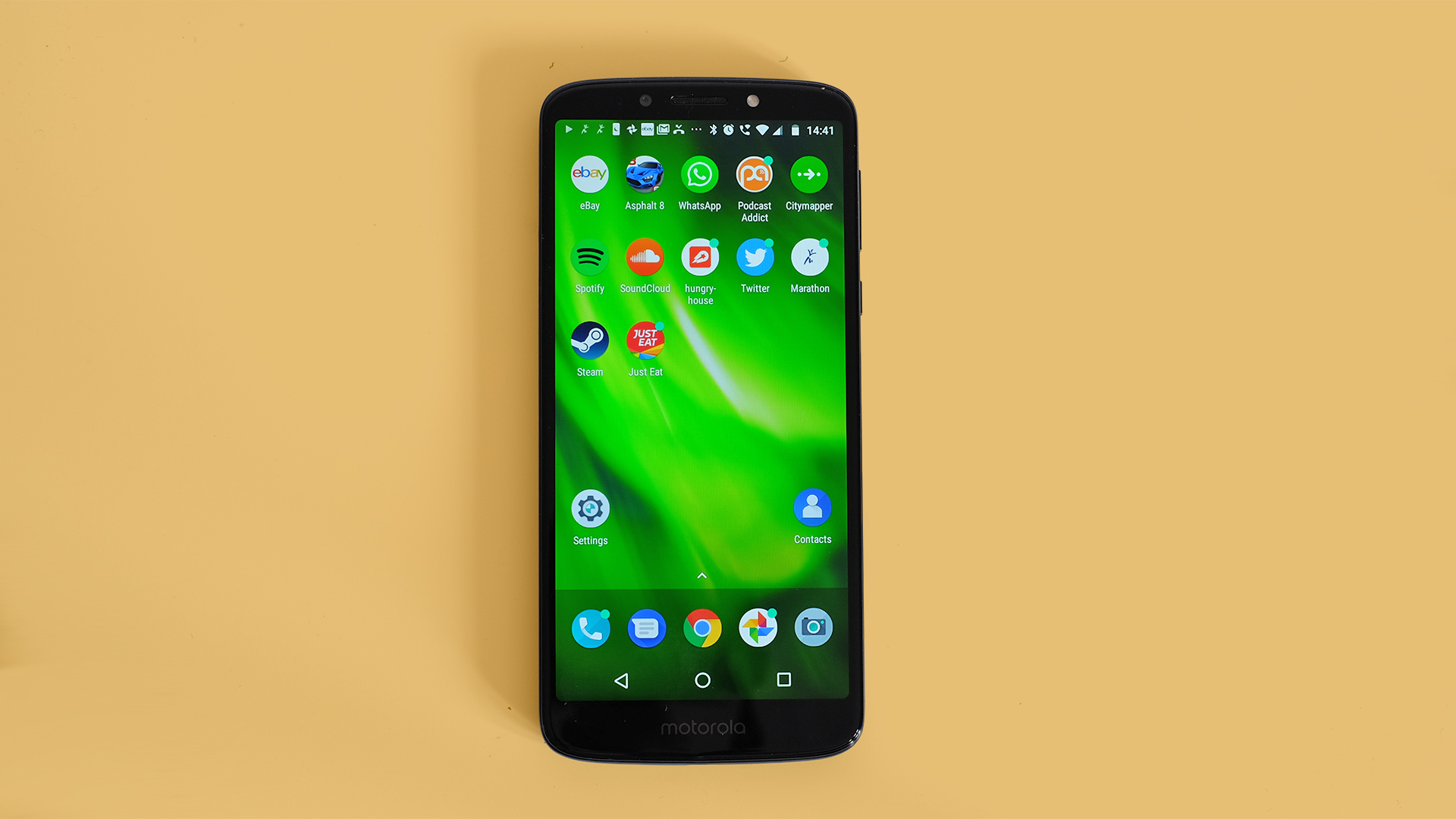 Moto phones are always the ones to beat when it comes to the budget end of the market, and the G6 Play is no exception. Providing a massive 4,000mAh battery and vanilla Android Oreo, it offers a few edges over the 3X for a similar price.
Read our full Moto G6 Play review
Honor 9 Lite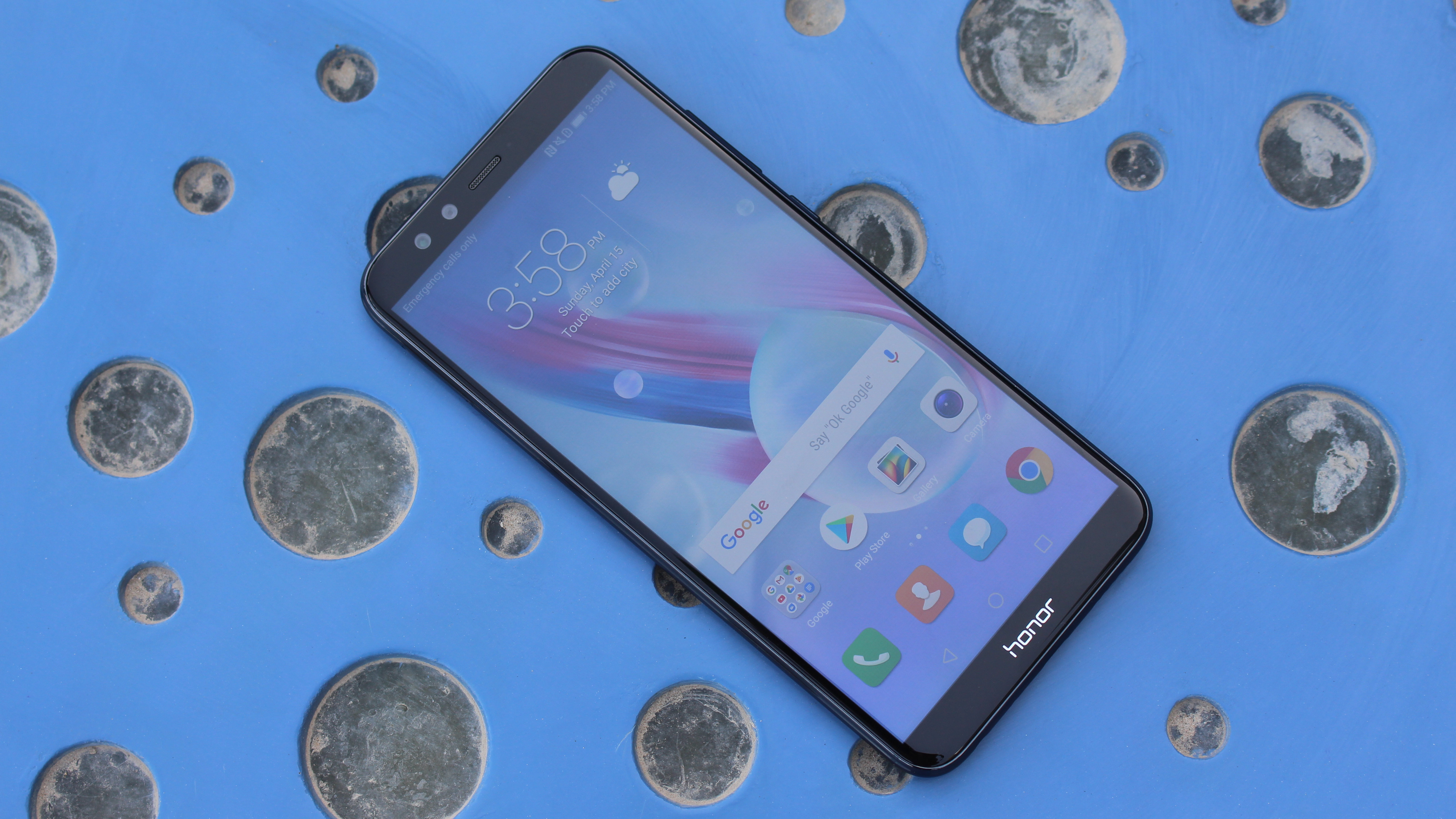 Another champion of the budget arena, Honor has created an appealing package in the 9 Lite. With an 18:9 screen, quad camera setup, Android Oreo and a stylish design, the phone is a strong contender in this price bracket.
Read our full Honor 9 Lite review
First reviewed: September 2018
from TechRadar - Technology Reviews http://www.techradar.com/reviews/alcatel-3x-review