The HTC U12 Life is a lower-cost alternative to the HTC U12 Plus. It does not look or feel much like that top-end phone, though.
It's slimmer, the camera arrangement is different, and the back feels like plastic rather than the glass it actually is. And all the specs are lower-end.
If you're just out for a phone without the scary price of a top-end model while not entirely stripped of features, you're in the right place. The HTC U12 Life costs £299 (around $390/AU$555, but with no current plans for a US or Australian launch). But competition elsewhere is strong.
The Honor 8X, Moto G6 Plus and Nokia 7.1 all have more higher-end touches than the HTC U12 Life. It is the camera that lets the HTC down in isolation though. It simply lacks some crucial smarts almost every other phone over £200/$250 has these days.
If you don't want a Motorola or a notch, though, this is a reasonable option.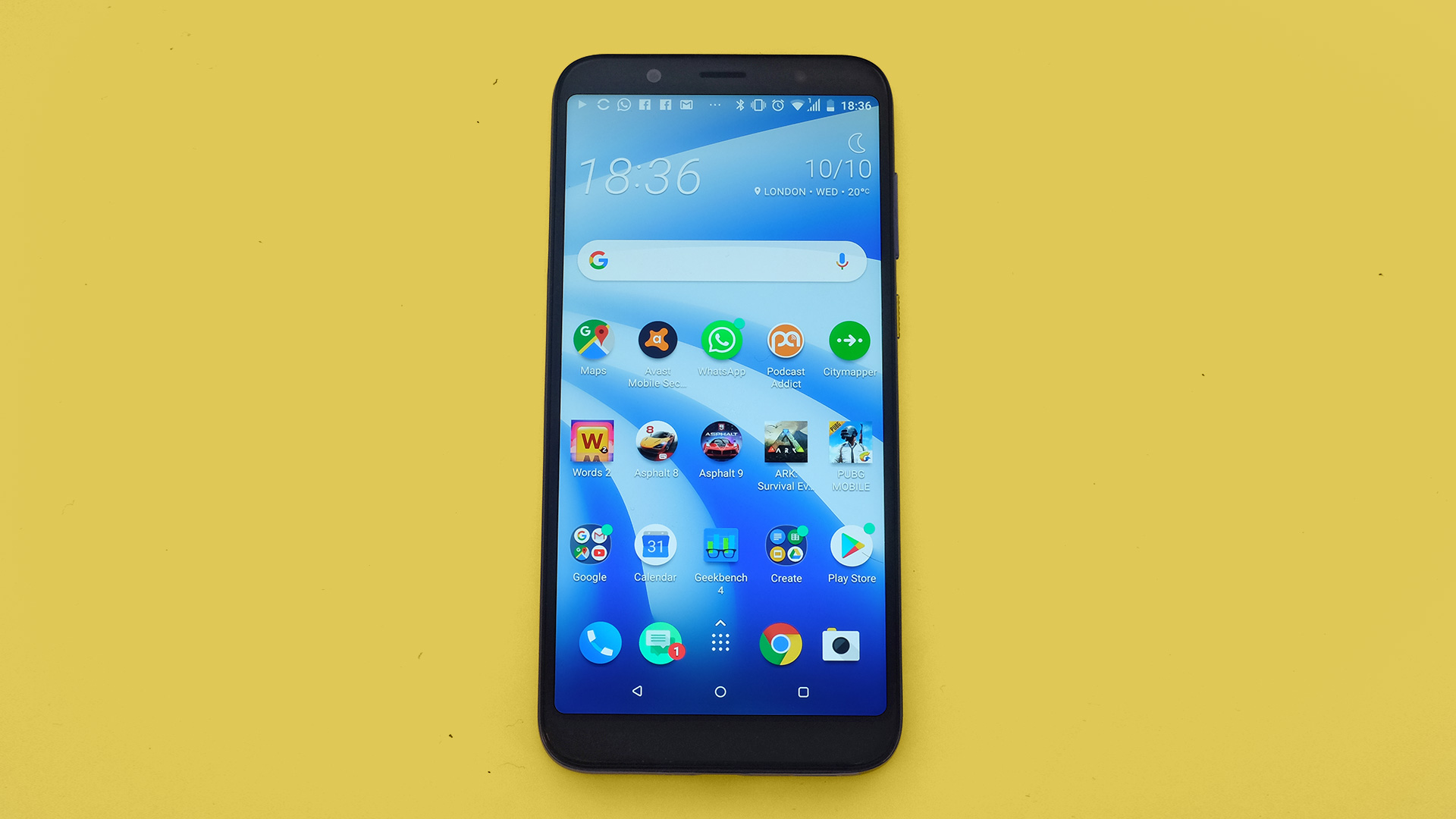 Key features
Large, notch-free screen
Sensible mid-range specs
Plastic rather than glass or aluminum shell
A substantial screen and flashy visual design at a reasonable price are the HTC U12 Life's top-line selling points. The screen is a substantial six inches across. There's no notch, but it is the now-default taller 18:9 shape.
Other important elements include a dual rear camera, with 16MP and 5MP sensors, and 64GB of storage. The HTC U12 Life also has a fingerprint scanner and a headphone jack.
Manage your expectations about the design before ordering though. While the HTC U12 Life's glass back finish has a hint of glamour and is more recognizable than most phones, it feels more like plastic.
Pick up an HTC U12 Life then a Motorola One 30 seconds later and you'll instantly feel the difference. The HTC's shell does not lend it a particularly high-end feel.
The phone has the Snapdragon 636 chipset, a relatively recent Qualcomm processor also seen in the Nokia 7.1. However, the HTC U12 Life does seem slower to launch apps than rivals, which is a knock to the day-to-day performance.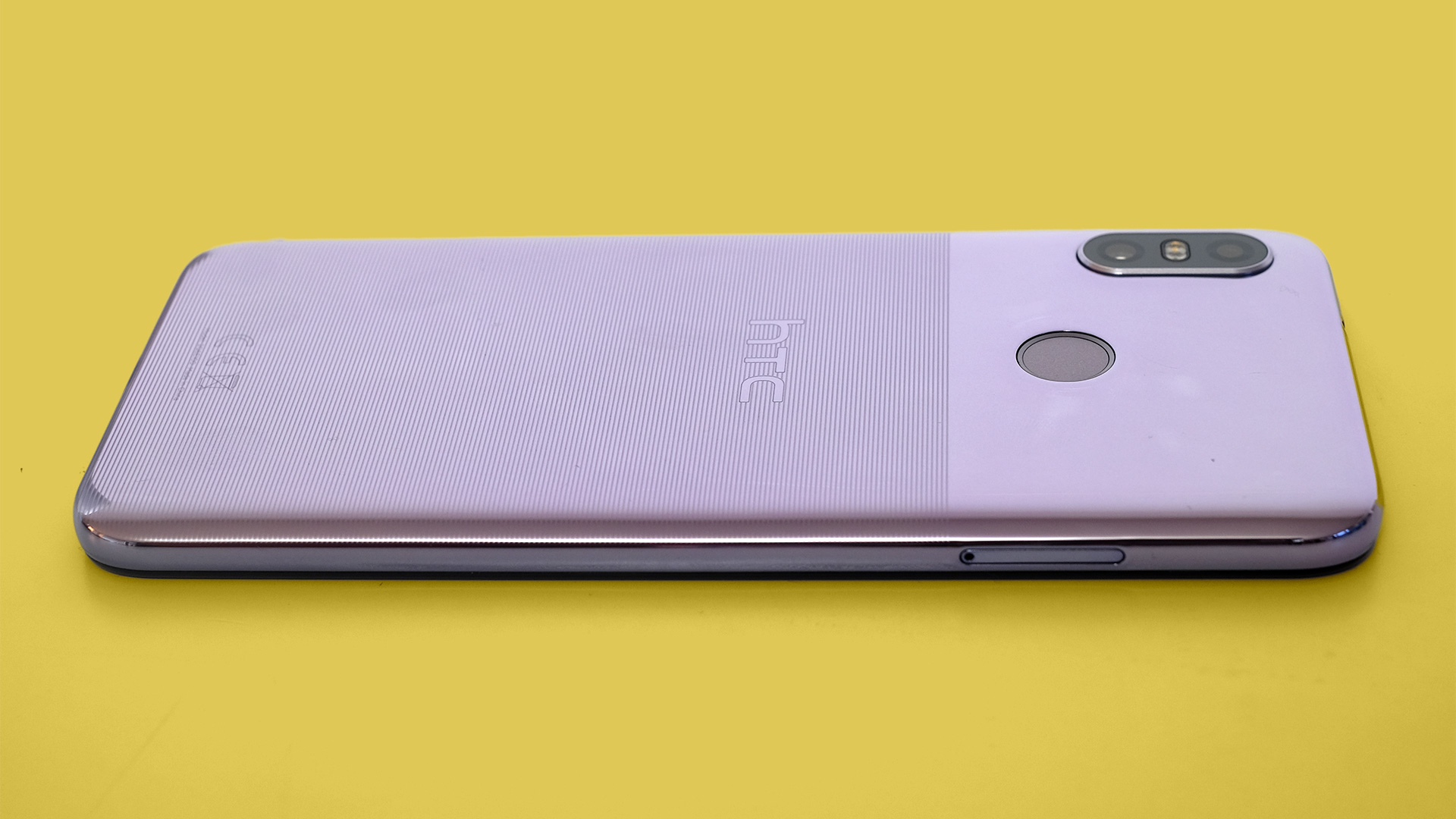 Design
Striking rear
No official water resistance
Moderately large frame
2018 messed with how easy it is to judge phone size when ordering online. The old rule: 6-inch phones are huge, and only really for enthusiasts and the giant-handed.
That has changed. A phone with a big screen inch count will feel smaller than it used to if it has an 18:9 screen, and smaller still if it features a notch. Notched mobiles tend to have longer screens, for more inches for each millimeter of phone width. And width is what makes a phone feel large.
The HTC U12 Life is a standard 18:9 ratio phone. It feels fairly similar to an older 16:9, 5.5-inch phone. It's not so large you should start measuring your hands, but is bigger than the Motorola One or Nokia 7.1.
Its build is also different to every big-name alternative. At this price a glass or metal back is standard procedure and the U12 Life does offer a glass body - but it does feel more like plastic. A premium finish when held in the hand this is not.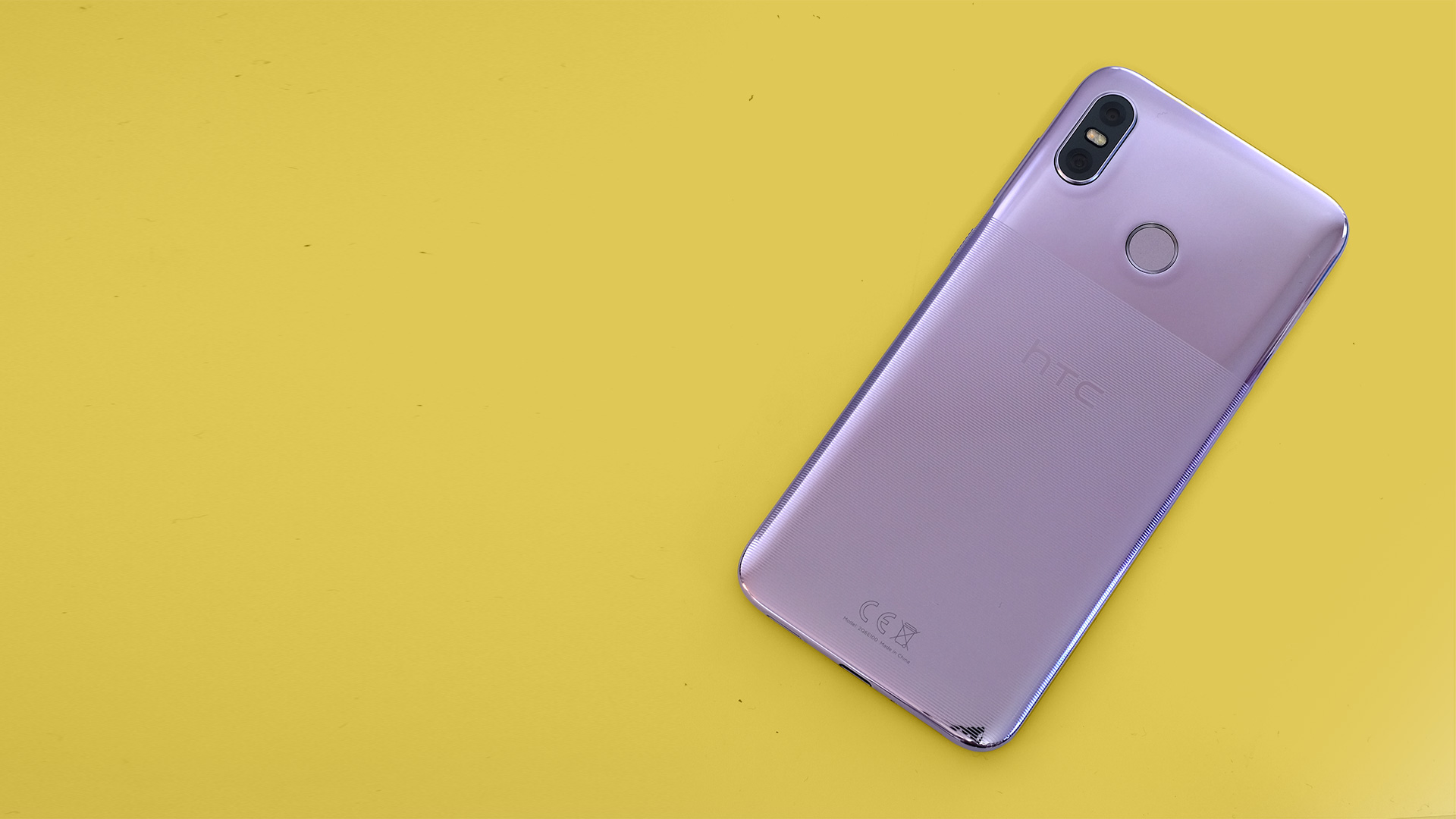 As the build is not particularly competitive, you had better love its look. The HTC U12 Life's rear has a two-zone style. Its top part is ultra-glossy, and looks a little like colored glass. You can get it in pink, which HTC calls Twilight Purple, or dark blue.
About two-thirds of the HTC U12 Life's back is not glossy, though. Thin textured lines run across the rear.
As well as providing a distinctive look, there are a couple of practical benefits to these ridges. They make fingerprints less visible, and add an unusual feel. The aim is clearly to make the HTC U12 Life feel like something other than plain glass, and it's mostly successful.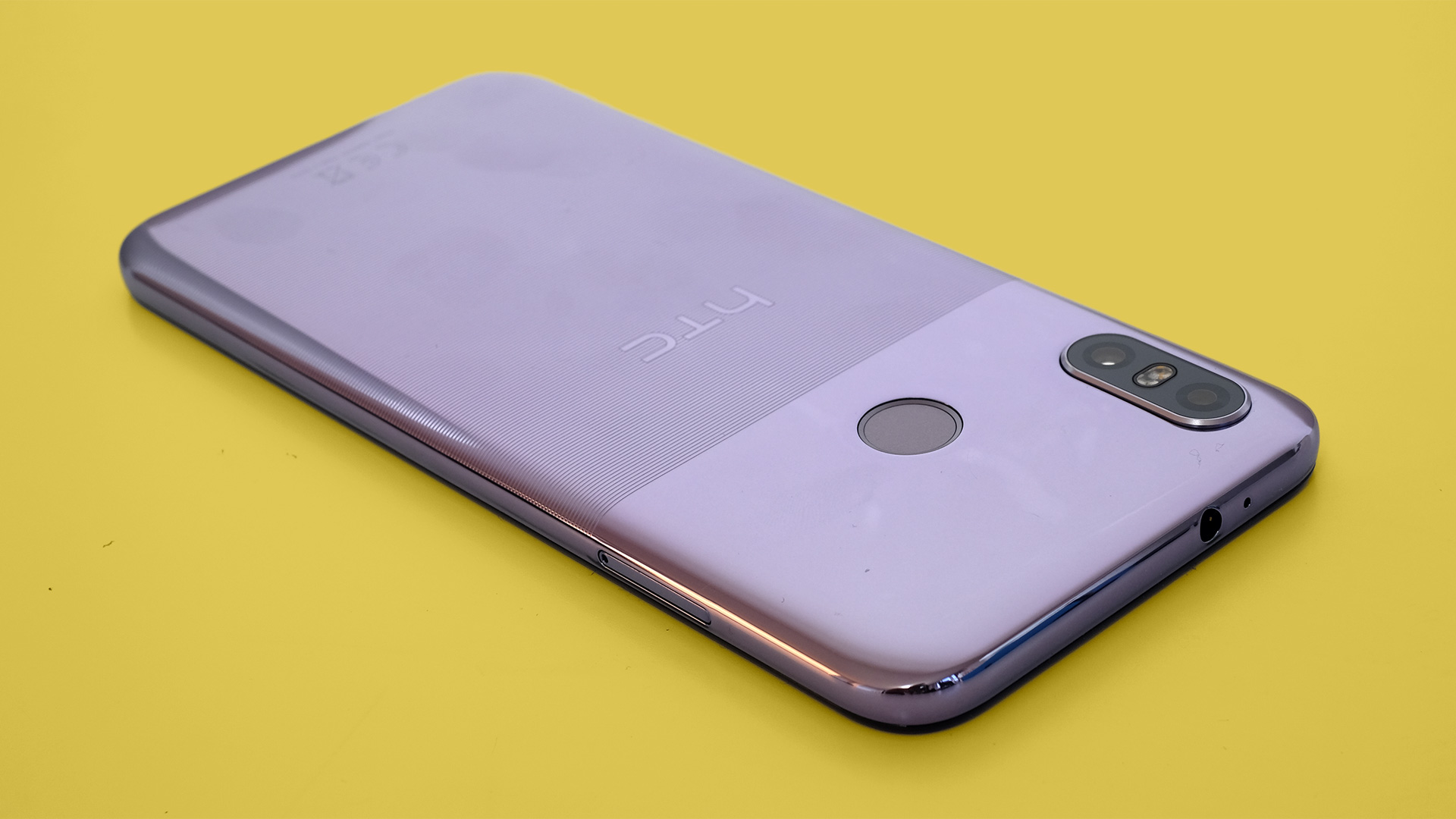 The HTC U12 Life does have USB-C charging, a solid 64GB of storage and a rear fingerprint scanner, though. This scanner takes a beat longer than the fastest but is still reliable and fairly quick.
A 3.5mm headphone jack is one of the benefits of buying a phone at this price rather than one that's much more expensive. Not all manufacturers leave such sockets out of their top models, but HTC does.
You do miss out on water resistance, though. 2017's HTC U11 Life had a great IP67 rating, allowing for full-on submersion in water. This time there's no official waterproofing at all.
It's not expected at the price though, and the slightly cheaper Motorola One has a splash resistant nano layer but no serious water protection.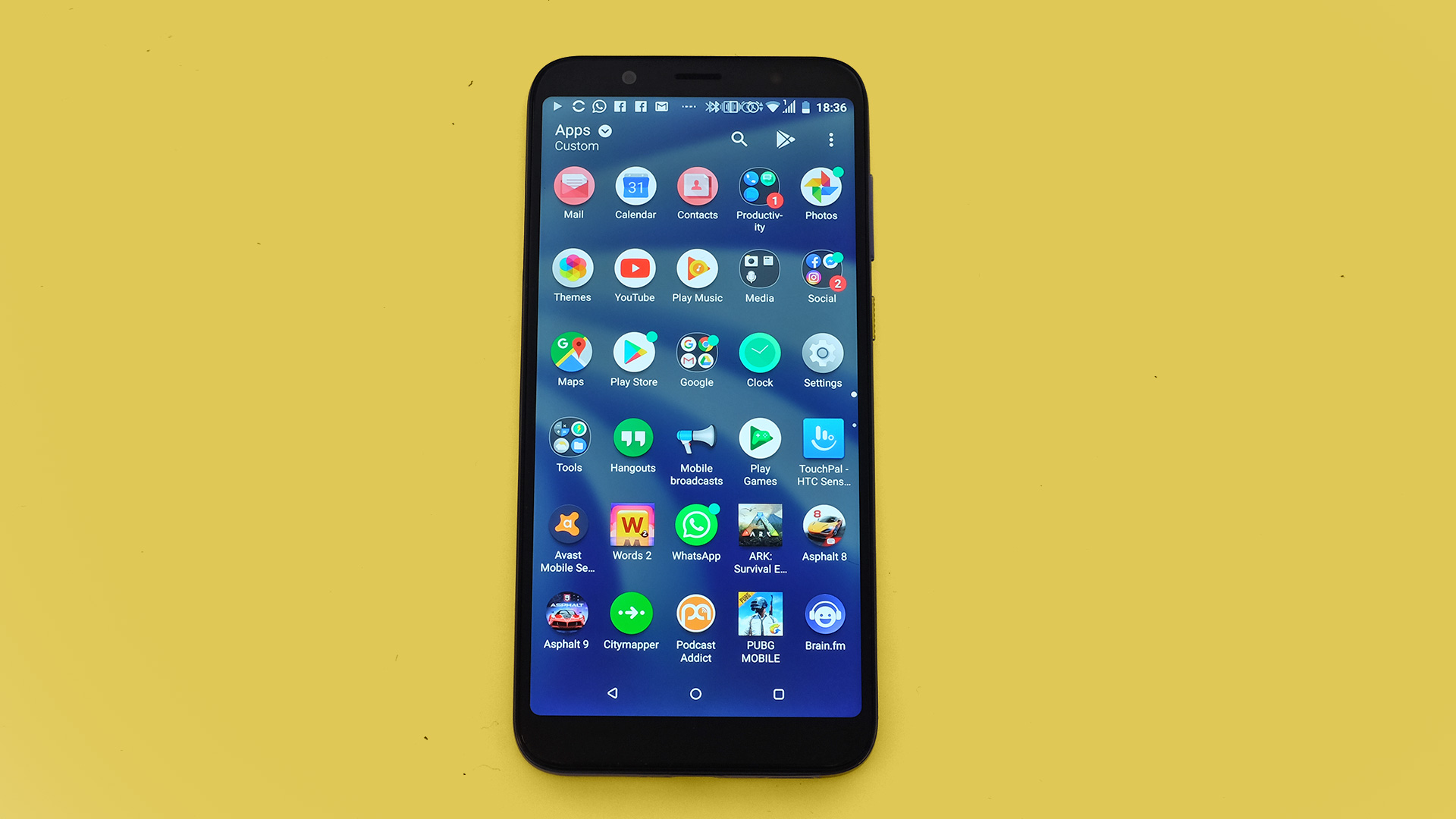 Screen
Sharp screen
1080p-grade resolution
Limited auto brightness intelligence
The HTC U12 Life has a 6-inch 18:9 screen. There's no notch so you don't get that $1000 phone look. However, there are plenty of notch haters out there who will be relieved to have an option that does not have one.
This leaves the phone with larger areas above, and in some cases below, the screen that are simply blank. A little under 80% of the front is display.
Of course, if you care mostly about gaming and video streaming, a notch isn't useful anyway. The HTC U12 Life's screen is large, with roughly the same display width as the OnePlus 6.
Sharpness is good too. Resolution is 1080 x 2160 pixels, and as this is an LCD rather than an OLED, there's almost zero sign of the underlying pixel structure. Small fonts only look less than pristine if you get your eye right up to the panel.
Color performance is decent too. The HTC U12 Life doesn't look under-saturated.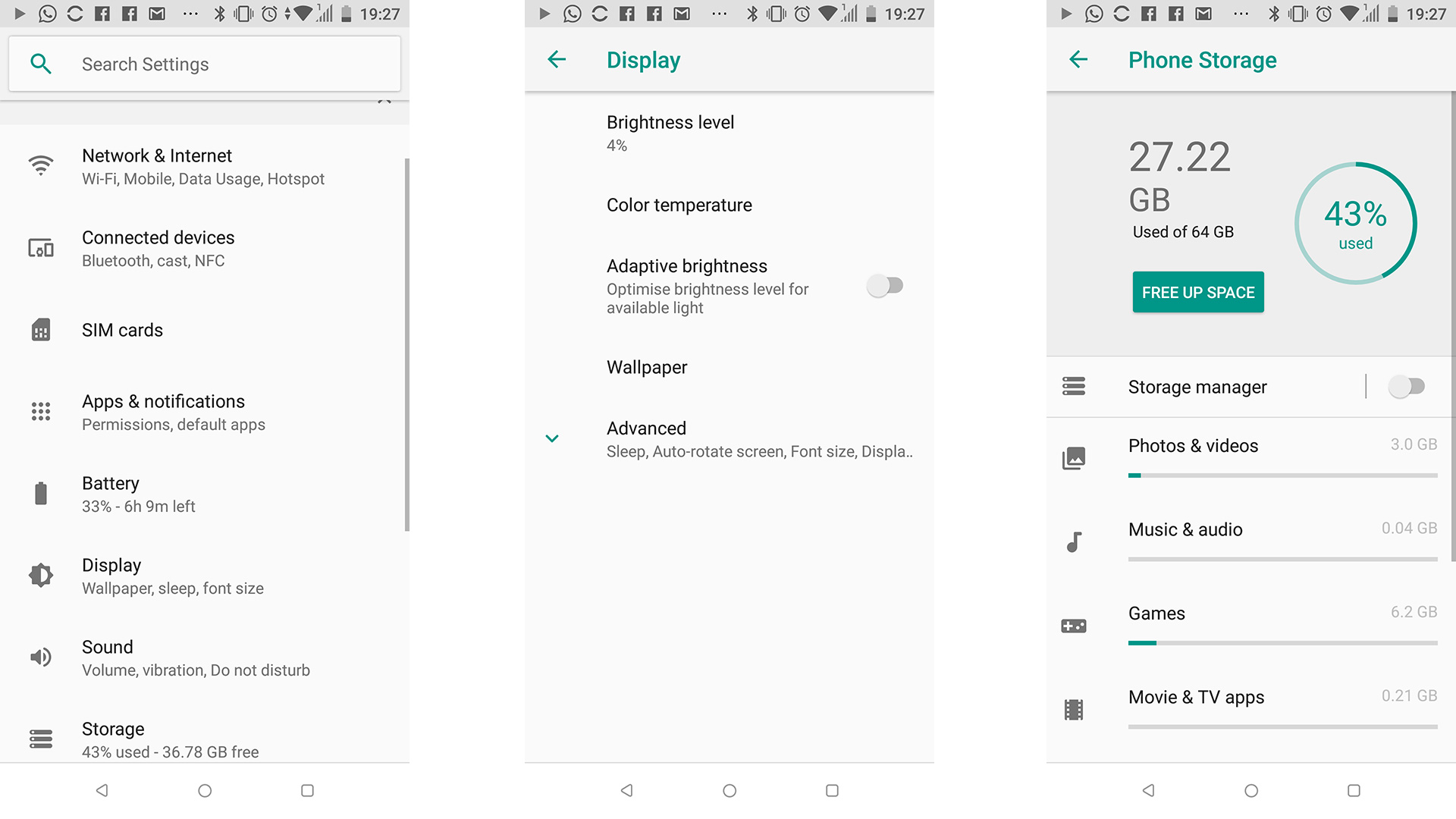 There's relatively little control, though. Most rivals offer natural and vivid profiles, but you don't get any choice here. There's just a color temperature slider, in Settings.
In use, only one negative part sticks out after a few days, though. The HTC U12 Life has a pretty basic Auto brightness setting. Most phones at this level have customizable auto brightness, letting you tweak the backlight level without reverting to manual control.
Touch the slider here and Auto Brightness switches off. It's kind of annoying, indicative of a lack of software intelligence.
Battery life
All-day stamina, better than predecessor
USB-C charging
Fast charge with no wireless option
The HTC U12 Life has a 3,600mAh battery. It's not gigantic. It's not small. And the real-world performance is largely consistent with this spec.
It will hang on for a full day, usually with 15-20% charge left if you don't do anything too demanding such as long stints of gaming or hitting the YouTube 'next video' button a few too many times.
Purely anecdotally, the HTC U12 Life seems to last less long than the Honor 8X, but no shorter than the Moto G6 Plus.
Results in our standardized video test are acceptable, if nothing more. Left to play a 720p video at maximum brightness for 90 minutes, the HTC U12 Life loses 25% charge.
The Moto G6 Plus loses 20% in the video test, suggesting, as in other areas, that the U12 Life's optimization is, well, sub-optimal. We also noticed the phone becomes a little warm during video playback. Trotting out a 720p video is not a tough job.
But in both real-life testing and a more abstract video benchmark, the HTC U12 Life outlasts the HTC U11 Life. That phone lost 35% in the same test and often struggled to last a full day of normal moderately intensive use.
You charge the battery with a USB-C port, and there's fast charging. However, there's no wireless QI support.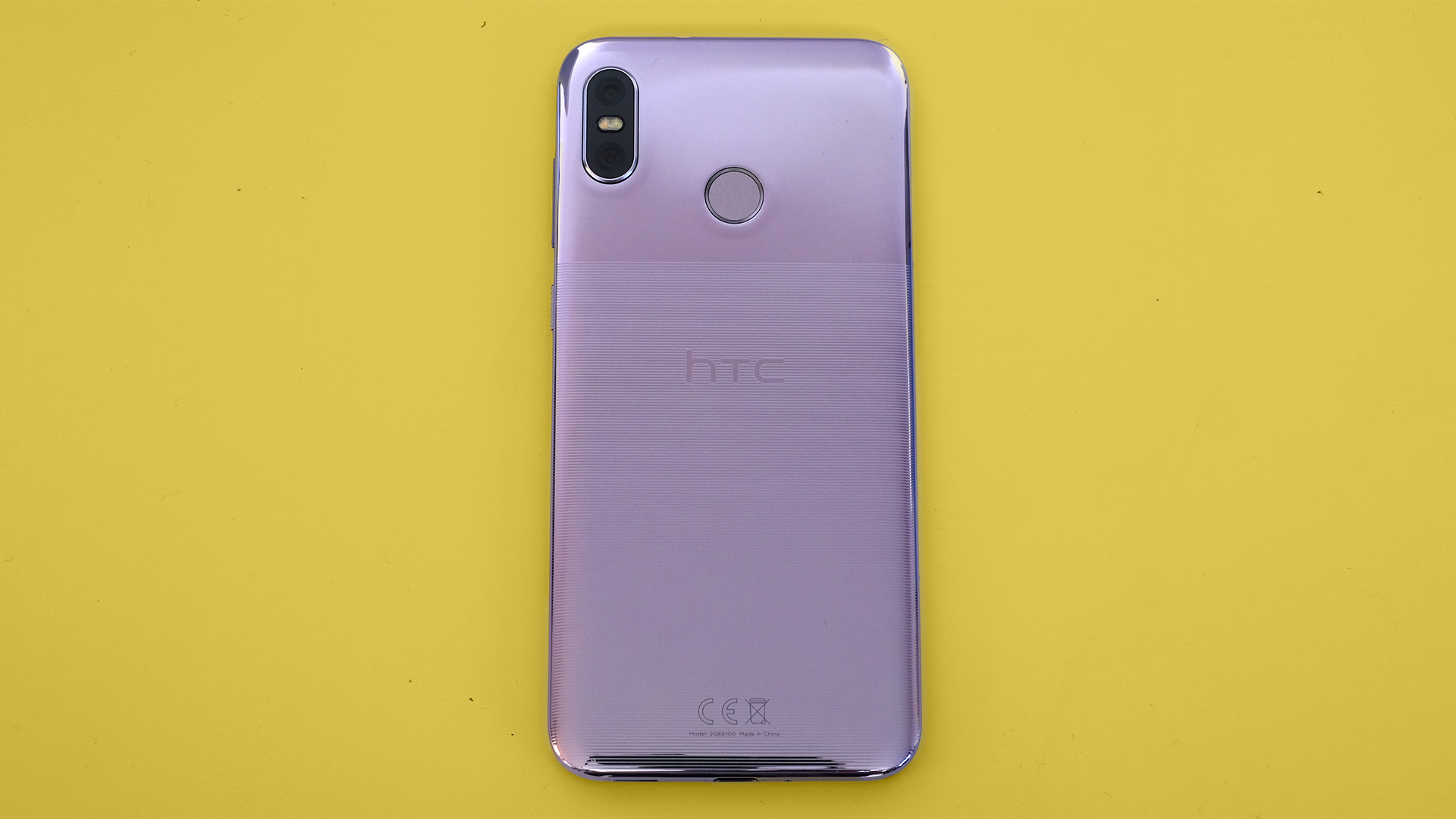 Camera
Solid hardware
Somewhat limited software and processing
Clunky, slow HDR
The HTC U12 Life has a 16MP rear camera and a secondary 5MP one on the back to act as a depth sensor. This creates a 3D map of a scene in order to blur out the background.
Some phones at the price only have 2MP depth sensors. Sure enough, the phone seems a little better than the Motorola One at successfully picking out the subject and not blurring parts it shouldn't. However, it's also pickier than most about the scenes it will successfully blur, and those it won't.
While the hardware is decent, the software can in parts seem like a bit of a blunt instrument. You see this elsewhere too.
The HTC U12 Life does not have a modern HDR mode, for instance. Most phones at this level have an Auto HDR setting that decides when HDR optimization is needed, and how much dynamic range optimization to apply.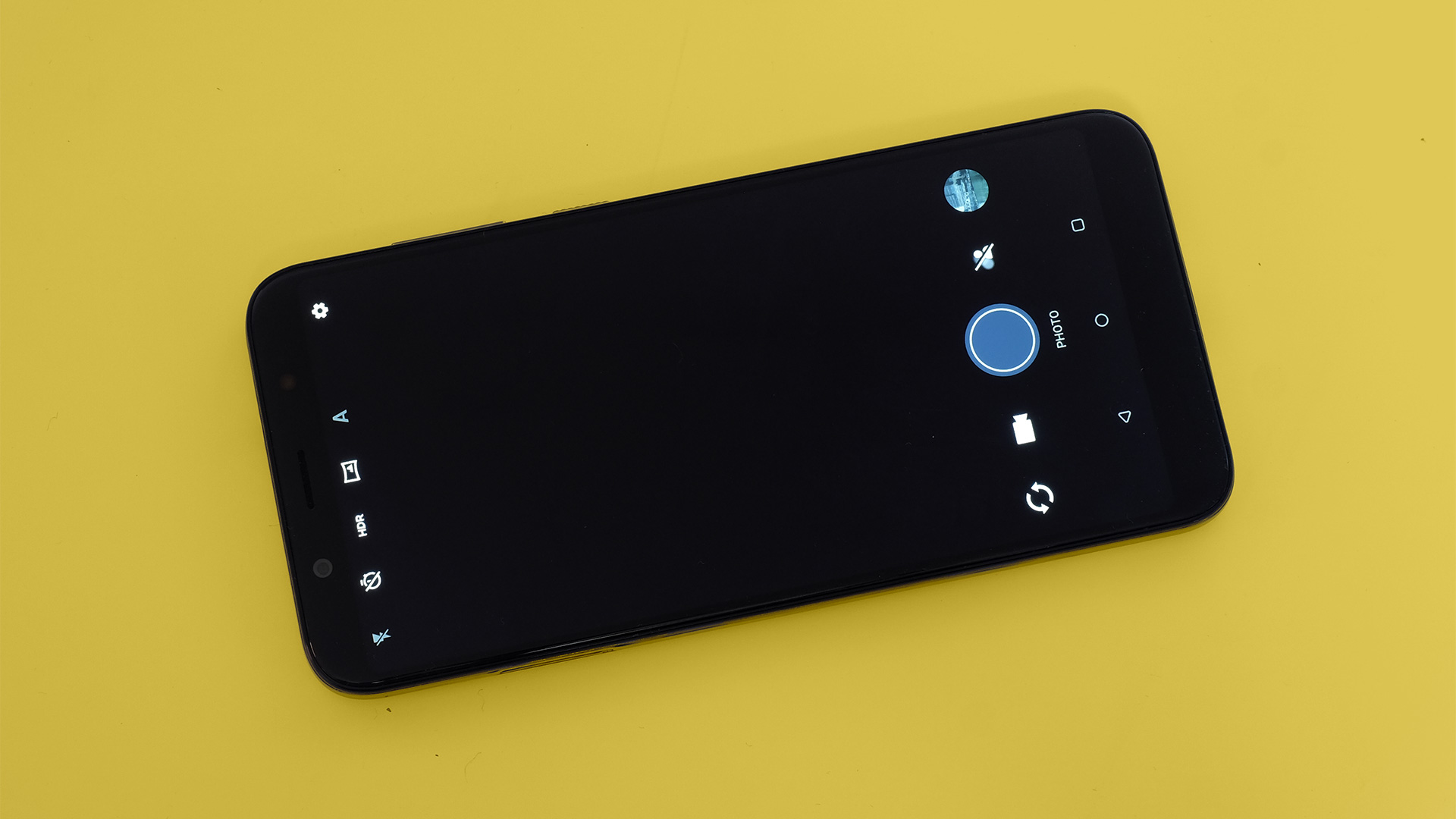 Here you have to manually enable and disable HDR. That's not good enough.
The HDR mode is powerful, but not at all subtle when only a little tweak is needed. It's also very slow, taking around 2-2.5 seconds to capture and process an image. Before this happens, you can't take another shot.
Switch HDR off and the HTC U12 Life's camera is quick, but you'll also end up with quite a bit of overexposure in mixed lighting scenes. HDR also reduces contrast too much, taking away some image punch. Where's the subtlety and finesse? Rival phones at the price have it.
Other kinds of processing are a little unrefined too. HTC's noise reduction is less effective, or at least aggressive, than most, leaving you with grainy low-light images.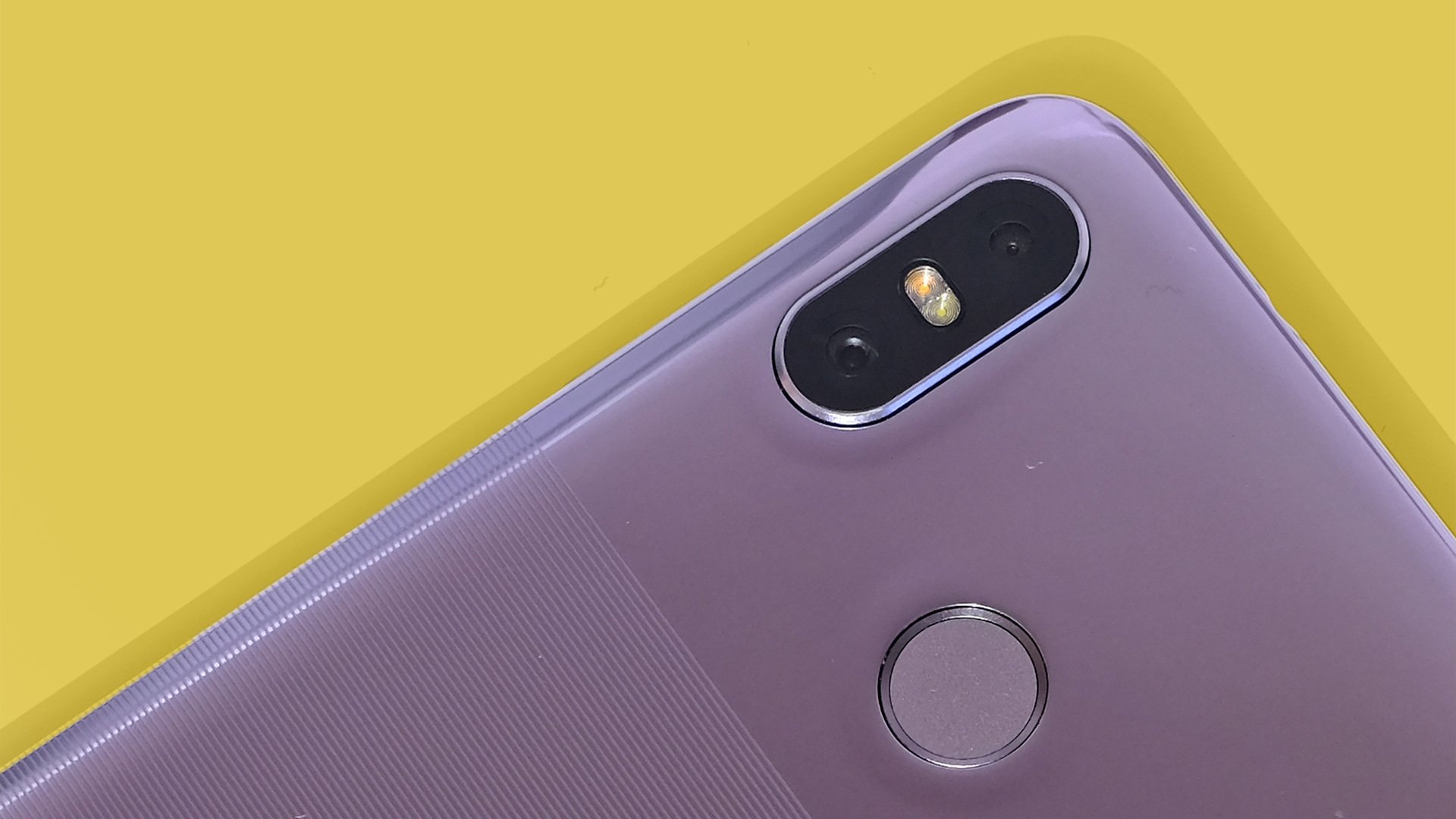 However, with a steady hand you can get a decent amount of detail even when shooting at night, for a non-stabilized camera without very large sensor pixels anyway.
The HDR mode is also effective at boosting dynamic range and image brightness at night, although the lens is susceptible to flare even after cleaning the glass covering.
Learn when to use HDR and when to leave it and you'll get some great images out of the HTC U12 Life. It just lacks some of the intelligence expected at the price nowadays. And that HDR speed: bad.
Some important extras are missing from the video side too. There appears to be no software stabilization, so handheld video will always look quite jerky, even at 1080p, 30 frames per second.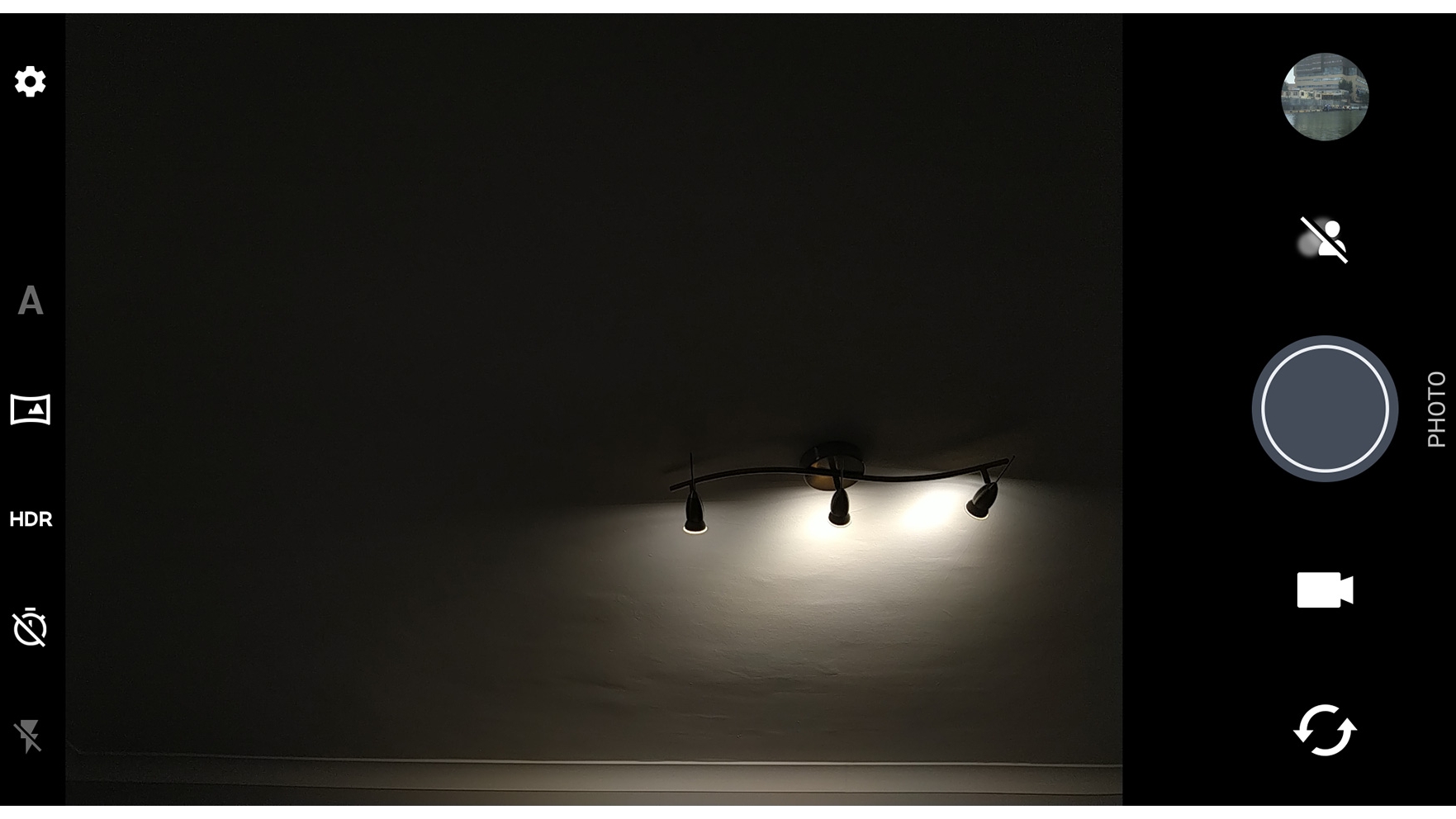 You can shoot at up to 4K at 30fps or 1080p at 60 frames per second, but proper stabilization is a major omission.
A 13MP selfie camera sits around the front. And we see some of the same processing character as the rear camera. The detail rendering is fairly good even with slightly dingy indoors lighting, but noise is quite apparent too. Again, some of the finishing touches are missing.
This does improve if you turn the face enhancement mode on, though, as it applies extra processing. It does also seem to lighten skin, though, which has raised eyebrows in similar modes in the past.
Camera samples
Software
Sense UI with Android 8.1
BlinkFeed still a key feature
Slightly slower than average app loads
The HTC U12 Life runs Android 8.1 and has HTC's custom Sense interface on top. BlinkFeed is still its main feature.
This is a customizable feed that sits alongside your home screens. Most manufacturers have moved away from this style of feed, and HTC doesn't do itself any favors with this BlinkFeed incarnation.
It's populated partially by ads and doesn't even have a proper newsfeed element any more. For years BlinkFeed was primarily powered by News Republic, which turned the feed into a kind of digital magazine. You could choose the included topical themes, and specific websites.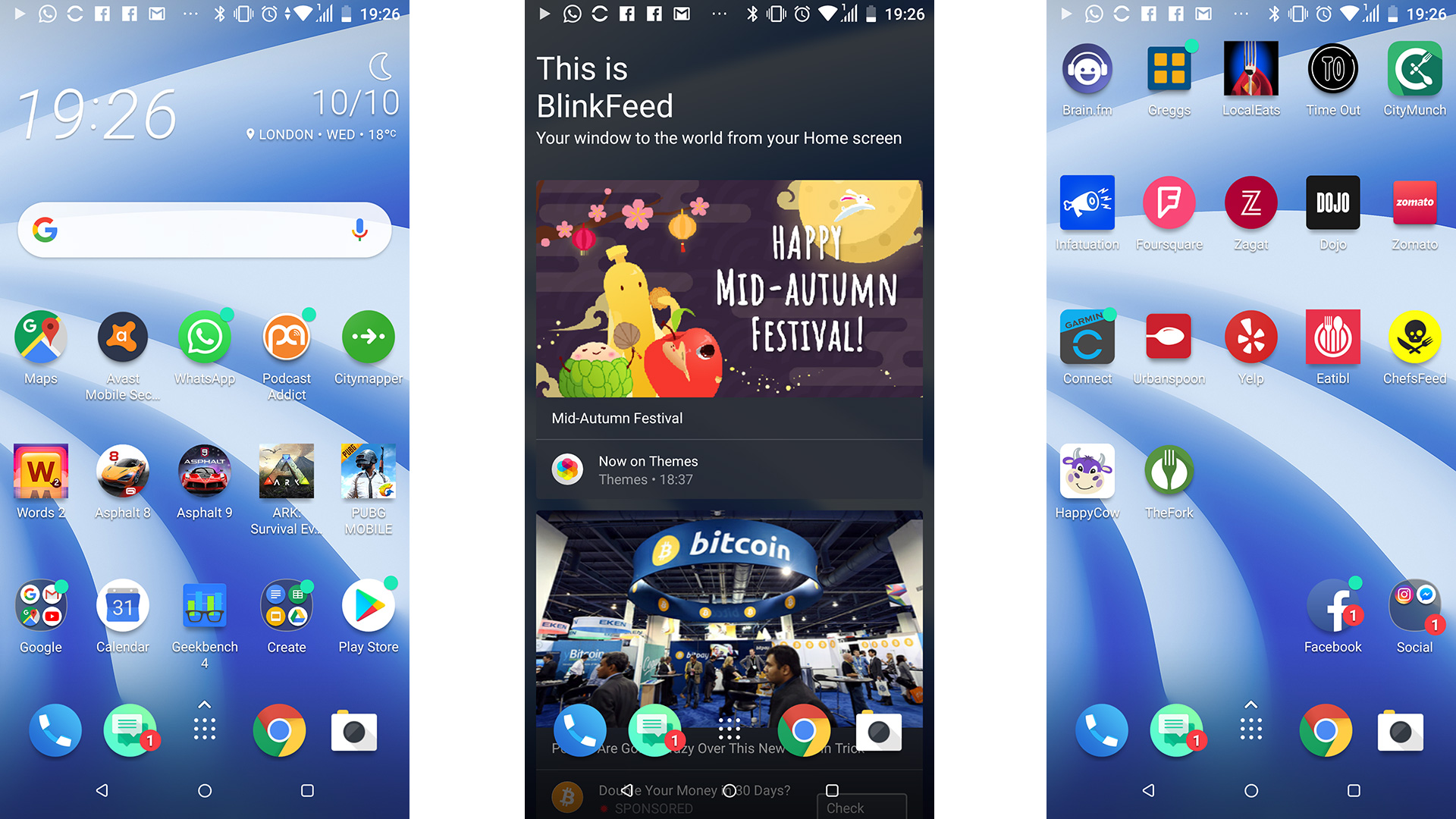 Nowadays you can add social networks, but the focus is more on location-based suggestions and promotions for HTC services. You can remove BlinkFeed, though, so it's no real reason to reject the HTC U12 Life.
Elsewhere, Sense is a perfectly solid interface. It's not as clean as Android One, used in the Nokia 7.1 and Motorola One, but there's a Themes tool that offers substantial customization.
This lets you change icons, wallpapers, sounds and widgets. However, many of them will degrade the look of the software so make sure you choose carefully.
The Themes app is one of HTC's main additions. When you first set up the phone, you're given the option to install all sorts of third-party extras, but HTC itself doesn't add too much.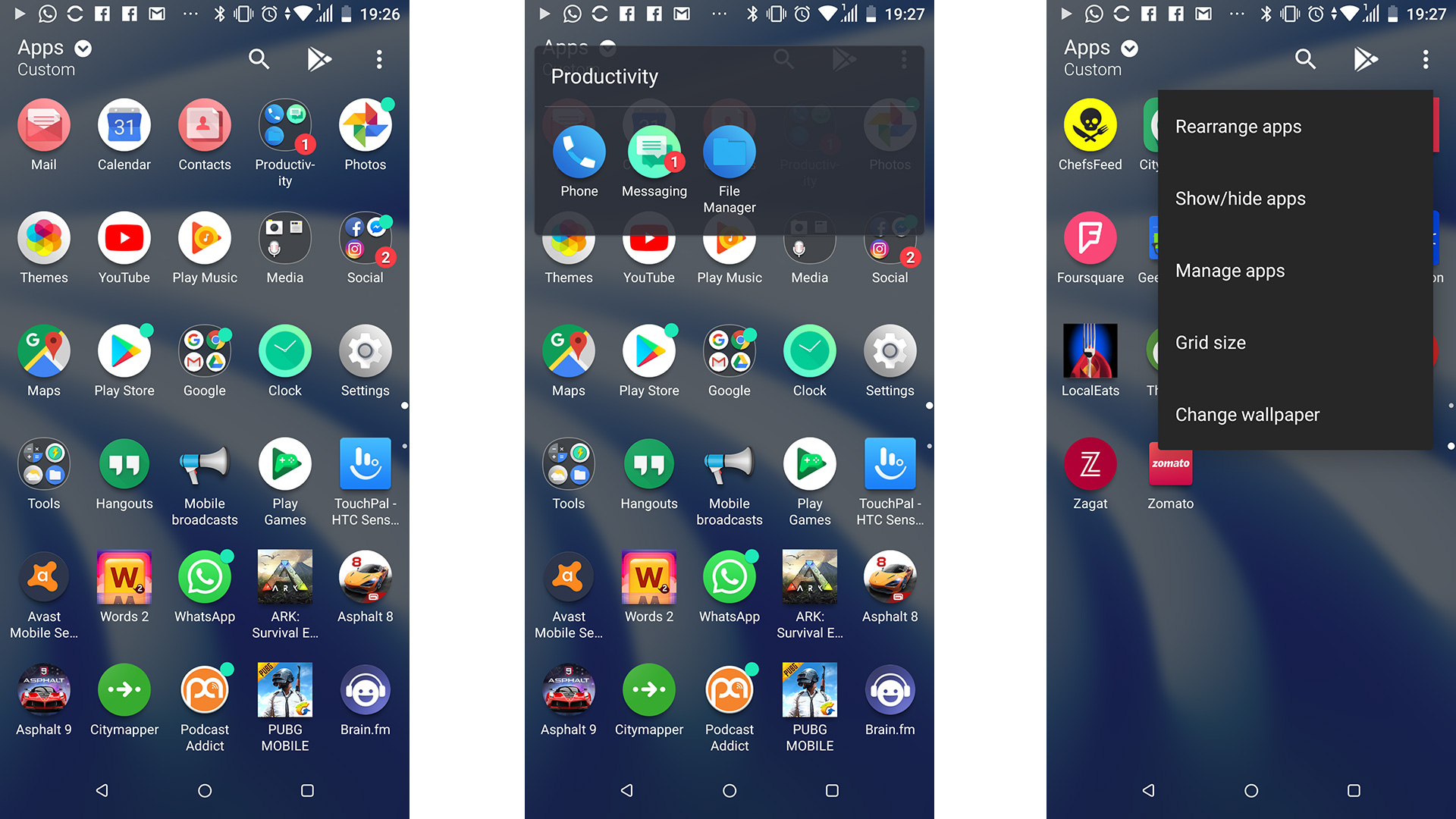 There's a sound recorder, weather app, flashlight and phone manager, but nothing ambitious. Or too annoying.
The HTC U12 Life is not the fastest performer in its class, though. While there's no obvious lag when simply using the phone day-to-day, when compared side-by-side with the Motorola One, the HTC does seem to take slightly longer to open apps.
This gives the phone an ever-so-slightly languid feel. Note the 'slight': this is far from a performance disaster.
Movies and games
A big screen is good for games and video
Passable stereo-style speakers
Solid, not class-leading, gaming performance
The HTC U12 Life is a good phone for video and games, for several reasons. First, its effective display area is bigger than the Nokia 7.1's and Motorola One's. Slightly punchier color would be welcome, but the combo of sharpness and a large display are the main takeaways.
This phone also has more than one audio driver. There's a speaker on the bottom, and the earpiece on the front puts out sound too.
You don't get a perfect stereo image as most of the sound comes from the HTC U12 Life's bottom edge. However, it is still far better than a single driver.
Sound quality is okay. Top volume is fine and clarity is decent, but there's virtually no bass.
Like almost all phones at the price, the HTC U12 Life can play most demanding 3D games very well. Only titles that feature armies of 3D objects and those with highly customizable graphics show its limits.
Asphalt 8 runs very well at either Medium or High graphics, for example, but Ark: Survival Evolved really starts to chug when you move above Medium visuals. PUBG also only lets you play at Low graphics, which is disappointing.
The same is true of some other phones at the price, apart from the Honor Play. This gamer-focused model has the same Kirin 970 chipset used in the Huawei P20 Pro, one of the best and (at launch) most expensive phones of 2018. It's the outlier for gaming at a mid-level price.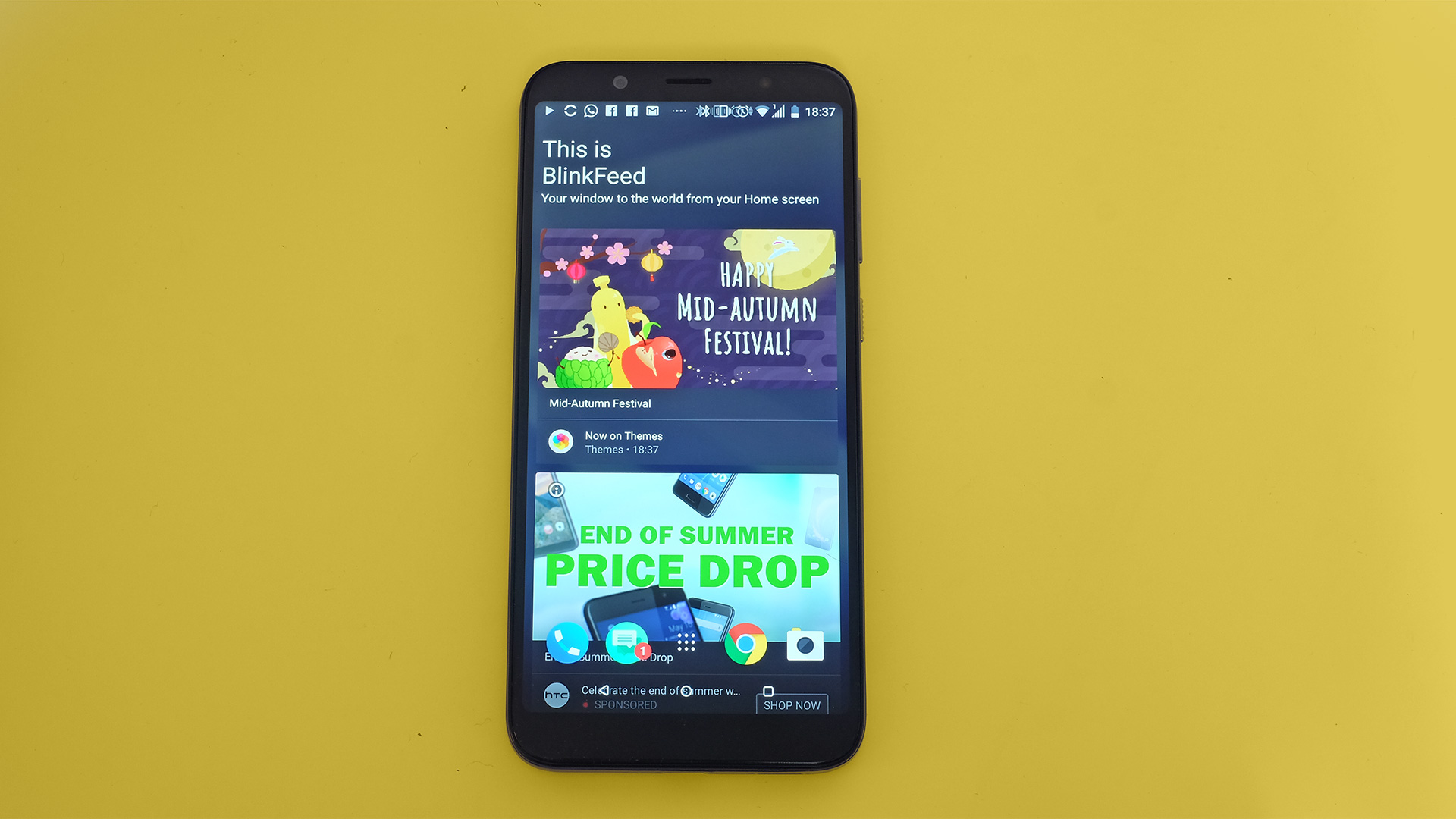 Performance and benchmarks
Performance meets expectations for 2018 phones
Recent chipset
A Qualcomm Snapdragon 636 powers the HTC U12 Life. This is an octa-core processor with 1.8GHz Kryo 260 cores and an Adreno 509 graphics chipset.
The Nokia 7.1 and BlackBerry Key2 LE use the same CPU.
In Geekbench 4 the HTC U12 Life scores 4,945 points. This is only around 10% higher than the Motorola One and its older Snapdragon 625 chipset. The U12 Life has the performance now expected at the price, if not much more.
There are other improvements in the newer 636, of course, like support for higher-res camera sensors, QuickCharge 4.0 and a new ISP, which processes the camera images. However, there's not a significant performance boost in the move from Cortex-A53 cores to Kryo 260 ones.
Verdict
Like the HTC U11 Life before it, the U12 Life is not a standard-setting smash. Its build is less high-end than the competition, and there's no currently-trendy notch.
Of course, a phone that doesn't have these elements is precisely what some people want. This is the HTC U12 Life's real value. It's something a little different.
It misses out on a higher score because of a lack of important optimizations and finishing touches.
The phone seems to load apps slightly slower than rivals with the same spec, and the lack of a good Auto HDR camera mode is a big loss for photographic versatility. But it's still a solid phone that saves you hundreds off a top-end model.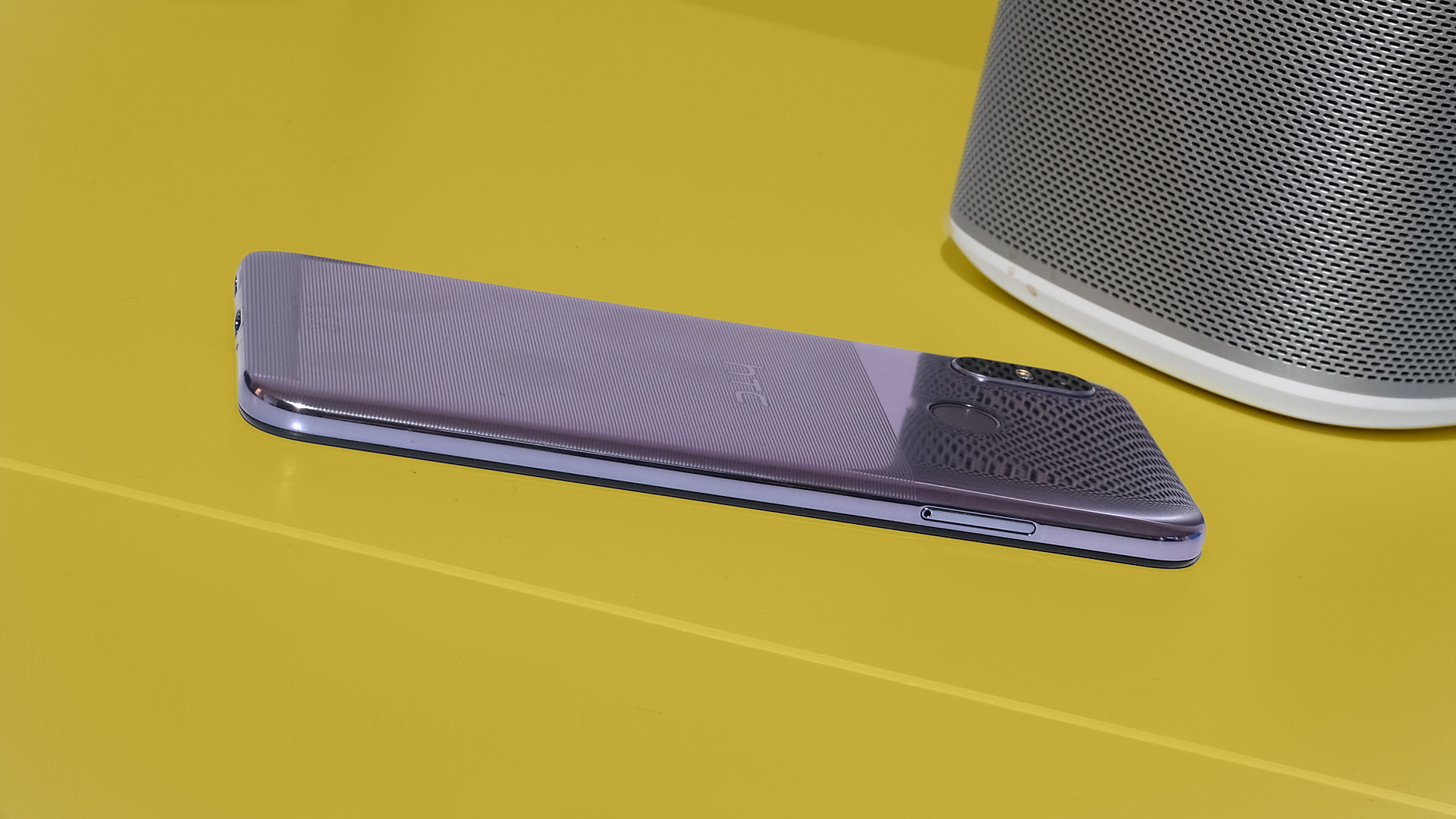 Who's this for?
If you think glass phones are slippery and shatter-prone, and most definitely don't want a notch, the HTC U12 Plus is a solid choice.
Should you buy it?
The Honor 8X offers a bit more for your money, as does the Moto G6 Plus, a similar notch-free phone. So you'll have to like the specific design here for the HTC U12 Life to be the best option out there.
Here are four alternatives to the HTC U12 Life:
Honor 8X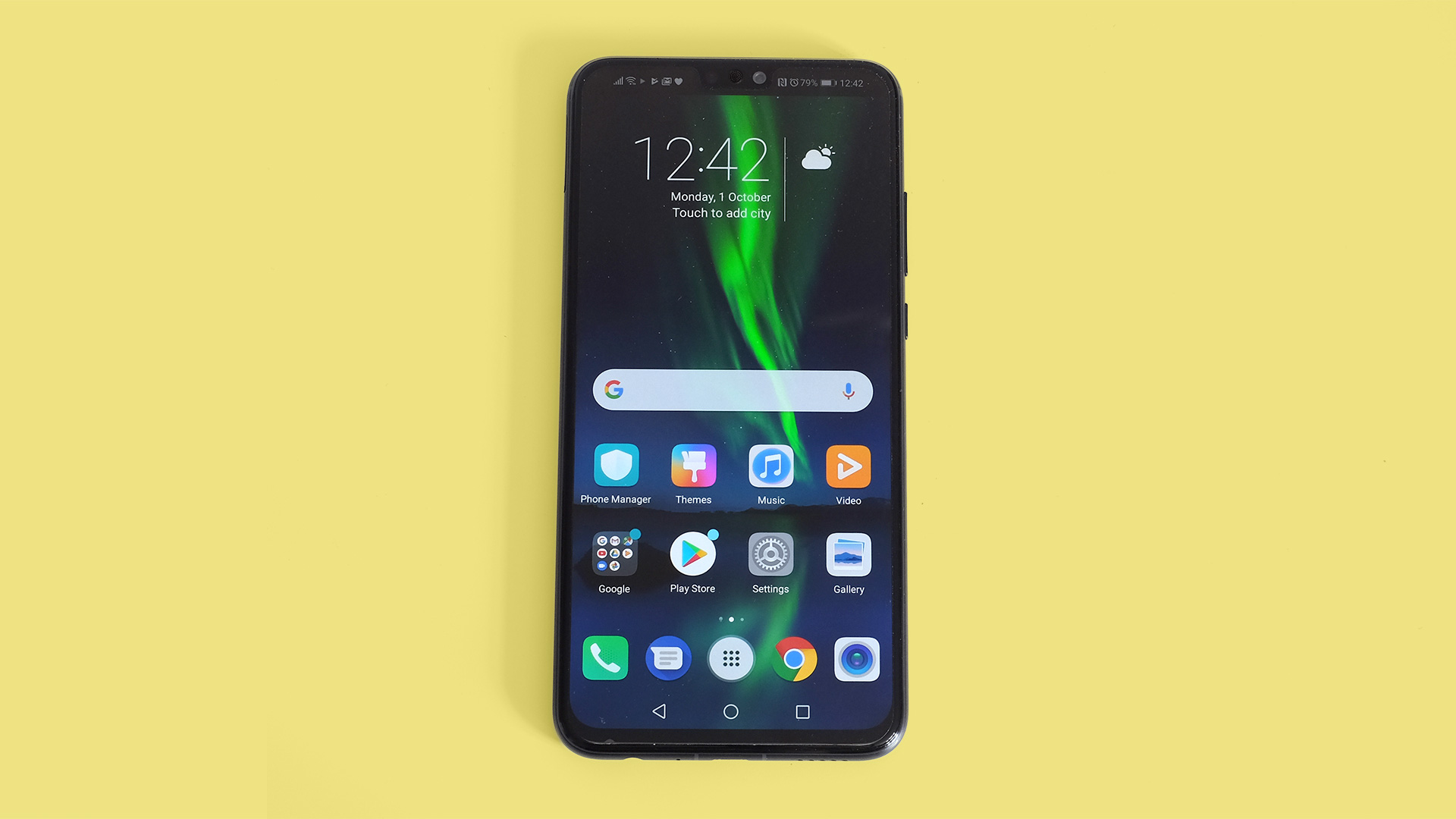 This phone arrived at roughly the same time as the HTC U12 Life. For around $50/£50 less you get a more powerful chipset, a larger screen with a notch and a higher-res camera with a surprisingly decent AI low light mode. Honor offers more, for less money. But not everyone likes Honor's 'Emotion' software.
Read our full Honor 8X review
Moto G6 Plus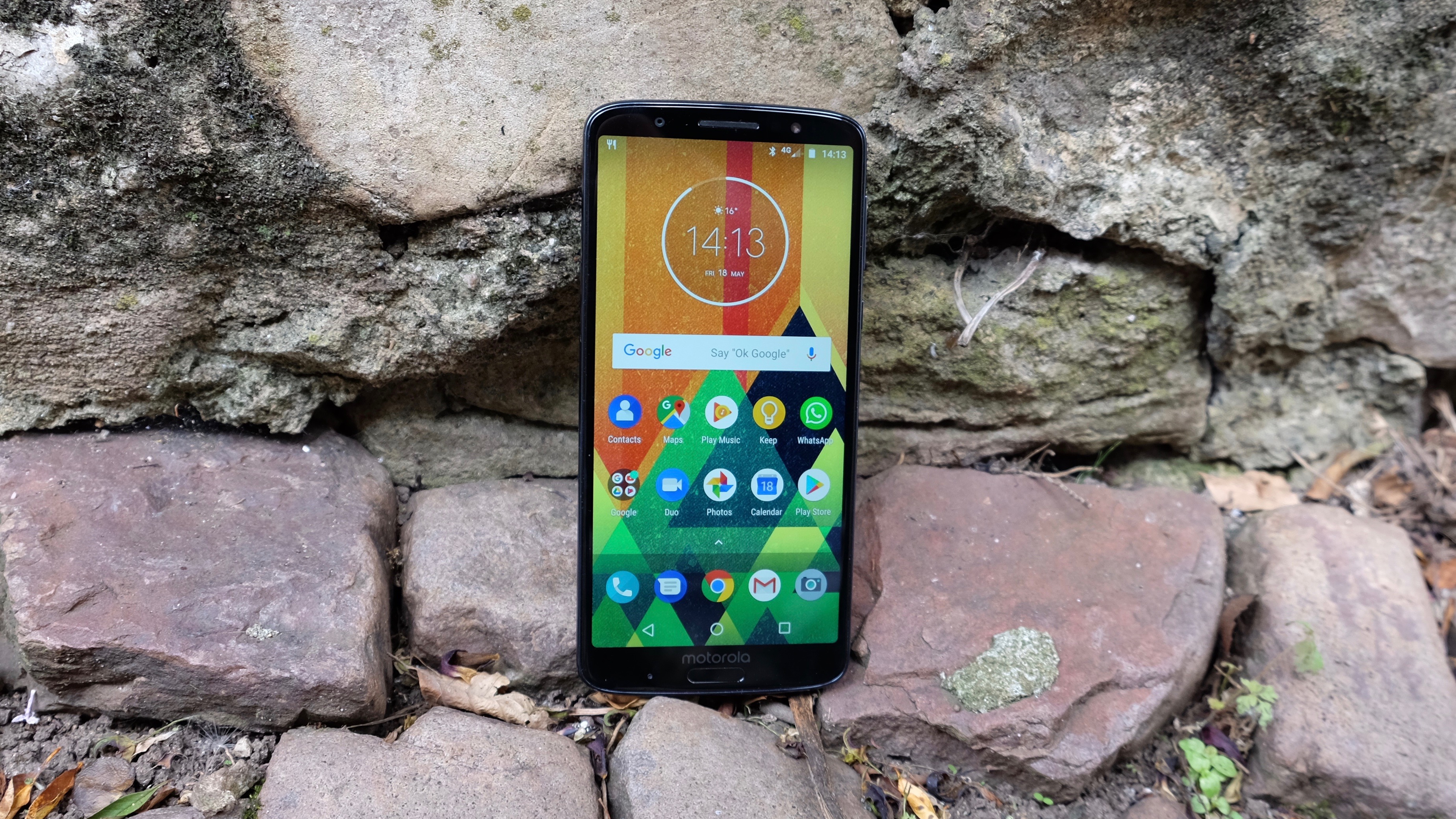 This Moto costs a little less than the U12 Life. And is a reminder that while once the G series was all about very low-cost phones, today they're actually surprisingly glossy.
A curved glass back, good 12MP rear camera and splash resistance all make this a compelling alternative to the U12 Life.
Read our full Moto G6 Plus review
Nokia 7 Plus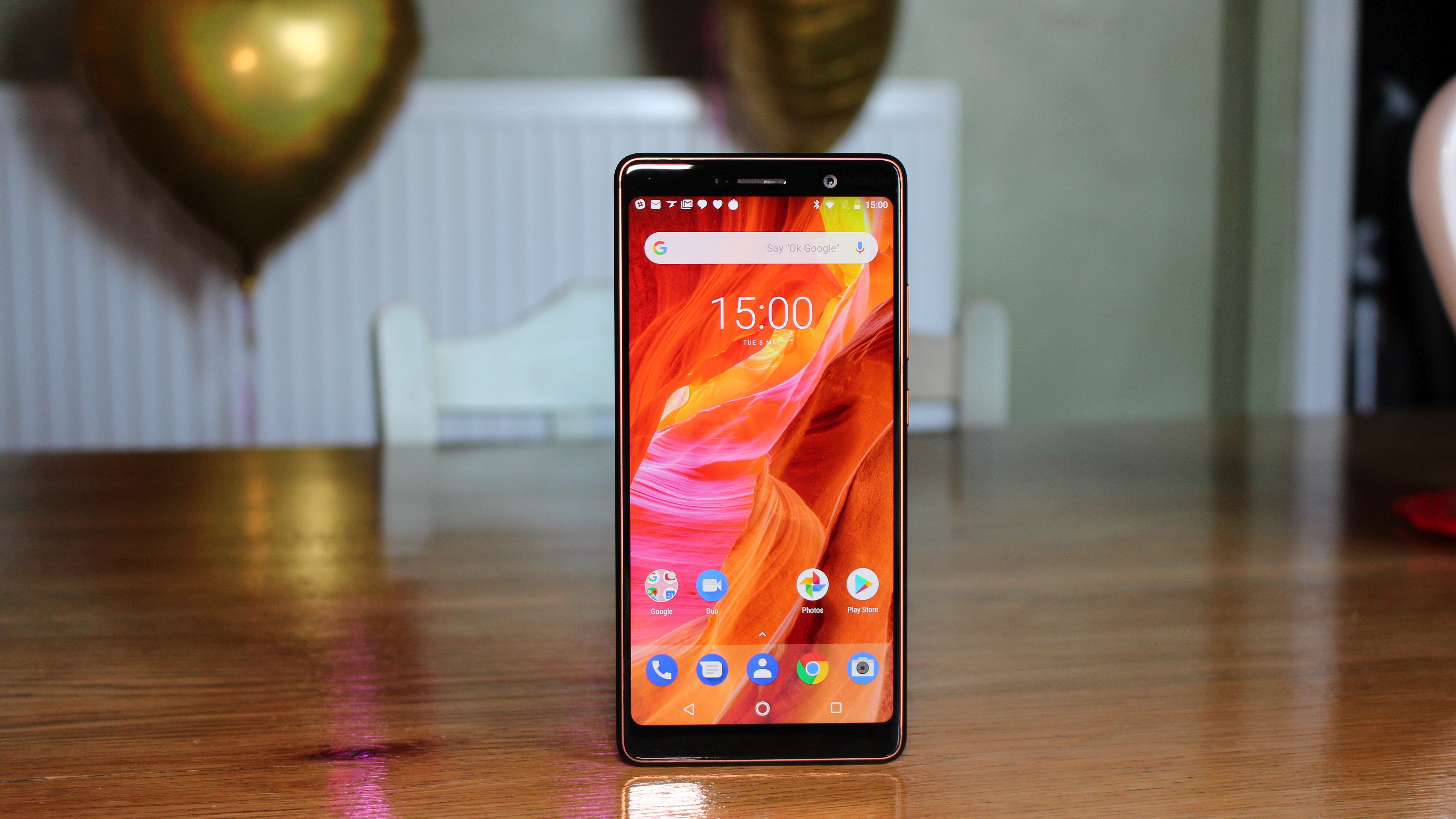 The Nokia 7 Plus is aging in the fast-paced world of phones. But its price has now come down to match the HTC U11 Life. It has the same size screen, and a comparable notch-free design, but you do get a little more with the Nokia.
That includes a faster Snapdragon 660 chipset, smart aluminum shell and a very handy secondary camera on the back that allows for 2x optical zoom, which is something not often seen at the price.
Read our full Nokia 7 Plus review
Honor 10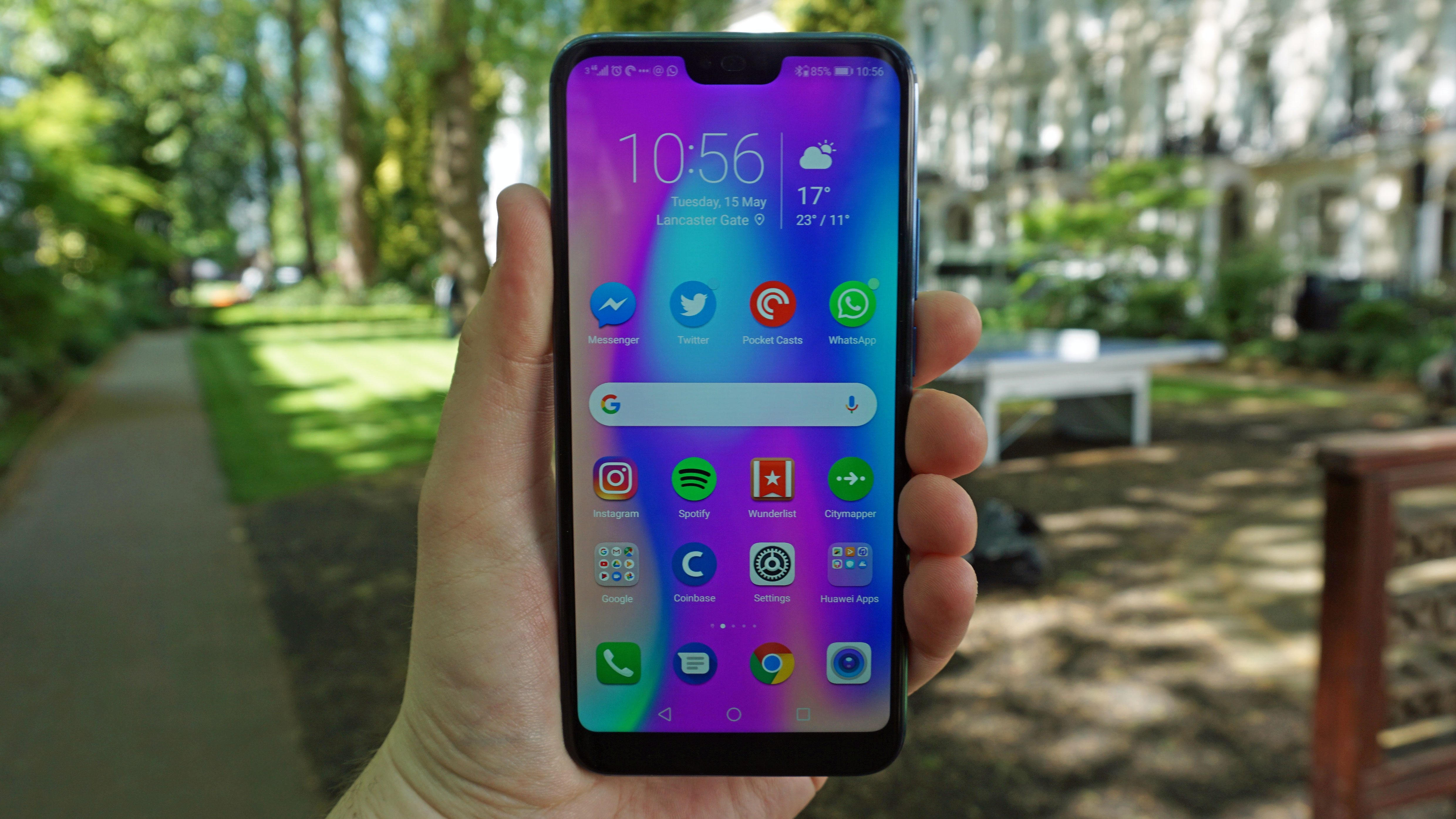 Yet more proof of Honor's ultra-aggressive approach, the Honor 10 offers quite a bit more for just a little more money. There's 128GB of storage, a faster chipset and higher-spec cameras. However, the screen is smaller, so this is not really a like-for-like comparison.
Read our full Honor 10 review
First reviewed: October 2018
from TechRadar - Technology Reviews http://www.techradar.com/reviews/htc-u12-life-review