The new Mac Mini 2018 marks the return of a fan-favorite Apple computer, one that packs a lot of power into a compact, square aluminum shell. The specs and our brief hands-on time with this tiny, but mighty Mac proves is a sizable upgrade.
It's five times faster than the previous Mac Mini, and while that computer maxed out at 16GB of RAM, the new Mac Mini goes all the way up to 64GB of RAM. Apple is also kicking up the speed and capacity on its onboard storage, going SSD-only up to 2TB.
Sure, the design changes in four years time basically amounts to a color change. It now comes in space gray. The real overhaul is under the hood, with up to six cores on an 8th generation Intel Core i5 or Core i7 chip.
The Mac Mini is being positioned as a tool for creators, with Apple claiming that it's 30 times faster at encoding HEVC video. And, it has a bunch of ports on back – just one HDMI port, though. Thankfully, there are four Thunderbolt 3 USB-C ports to take their place.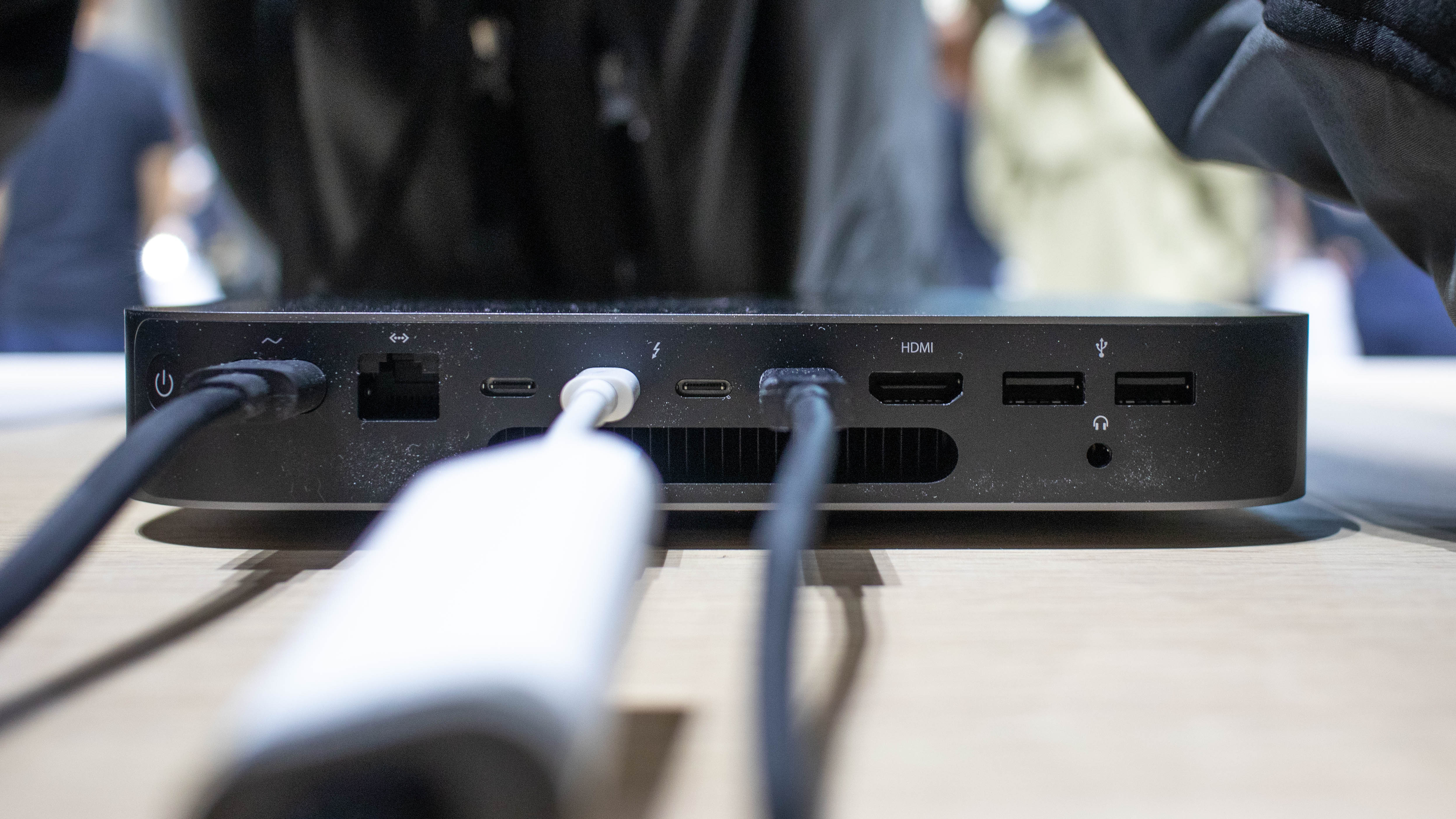 Price and availability
The Mac Mini starts at $799 (£799, AU$1,249) and tops out at $1,099 (£1,099m, AU$1,699). It goes up from there, especially if you add more internal storage and RAM.
Comparatively, the Surface Studio 2 starts at $3,499 (AU$5,499, about £2,680) and comes equipped with an 7th Generation Intel Core i7 processor, Nvidia GeForce GTX 1060 (6GB GDDR5 memory) graphics, 16GB of DDR4 memory and a 1TB NVMe SSD – not to mention the touchscreen.
Pre-orders for the new Mac Mini 2018 start today, with the official release date set for November 7.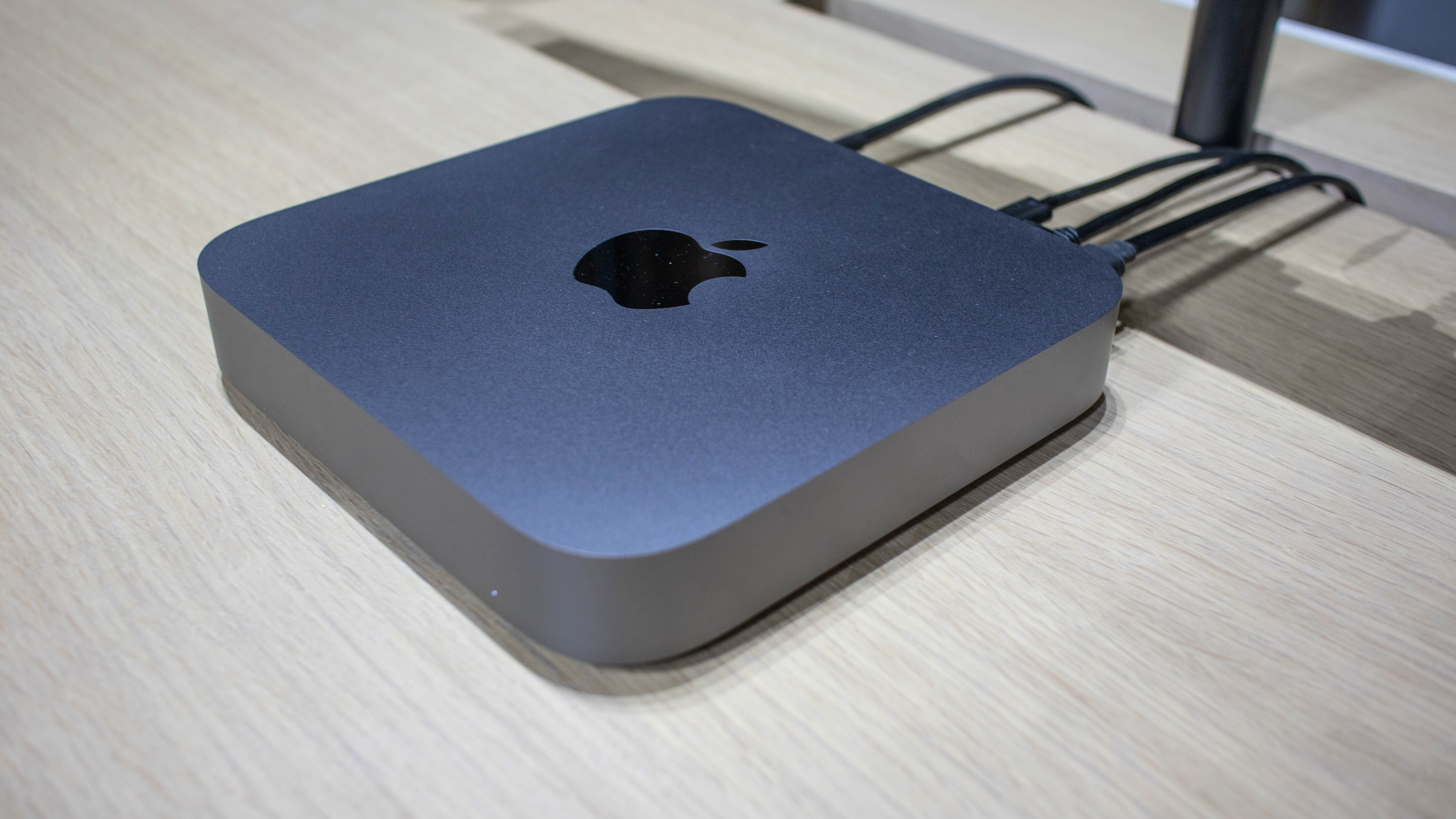 Design
The Mac Mini design is small, compact, and fairly boring if you're looking for some excitement. Design flair isn't what this workhorse Mac is all about. What's unique about it is how much Apple is able to pack into a small square-shaped aluminum case.
There are at least some interesting tweaks to the new Mac Mini, now in Space Gray to match the iMac Pro (and your only color option). It has a 2x airflow thermal system while still being quiet, according to Apple and 60% post-consumer plastic in certain parts (like the foot), made from 100% recycled aluminum.
On back, we got to scope out the ports:
1x 10GB Ethernet
1x HDMI
2x USB-A
4x Thunderbolt 3 USB-C
1x Headphone jack
1x Power cable
There's also the power button on the back corner, and on the opposite end is a standard 3.5mm headphone jack – it lives.
Everything is situated in the back for a clean look, which keeps wires situation from sprawling all over the place in a Medusa-like fashion.
With just one HDMI port, you're going to have to either upgrade to a Thunderbolt 3 monitor or live the dongle life in order to support more than one monitor... on a desktop machine. Considering the Mac Mini is built as a creator's tool, multiple monitors are often a must, so many people will have to buy extra accessories.
The good news is with Thunderbolt 3, you'll be able to run two 4K displays at once, and you'll still have two ports leftover – maybe one for an external graphics card solution, which the Mac Mini 2018 supports. As per usual, the keyboard isn't included, but an additional accessory.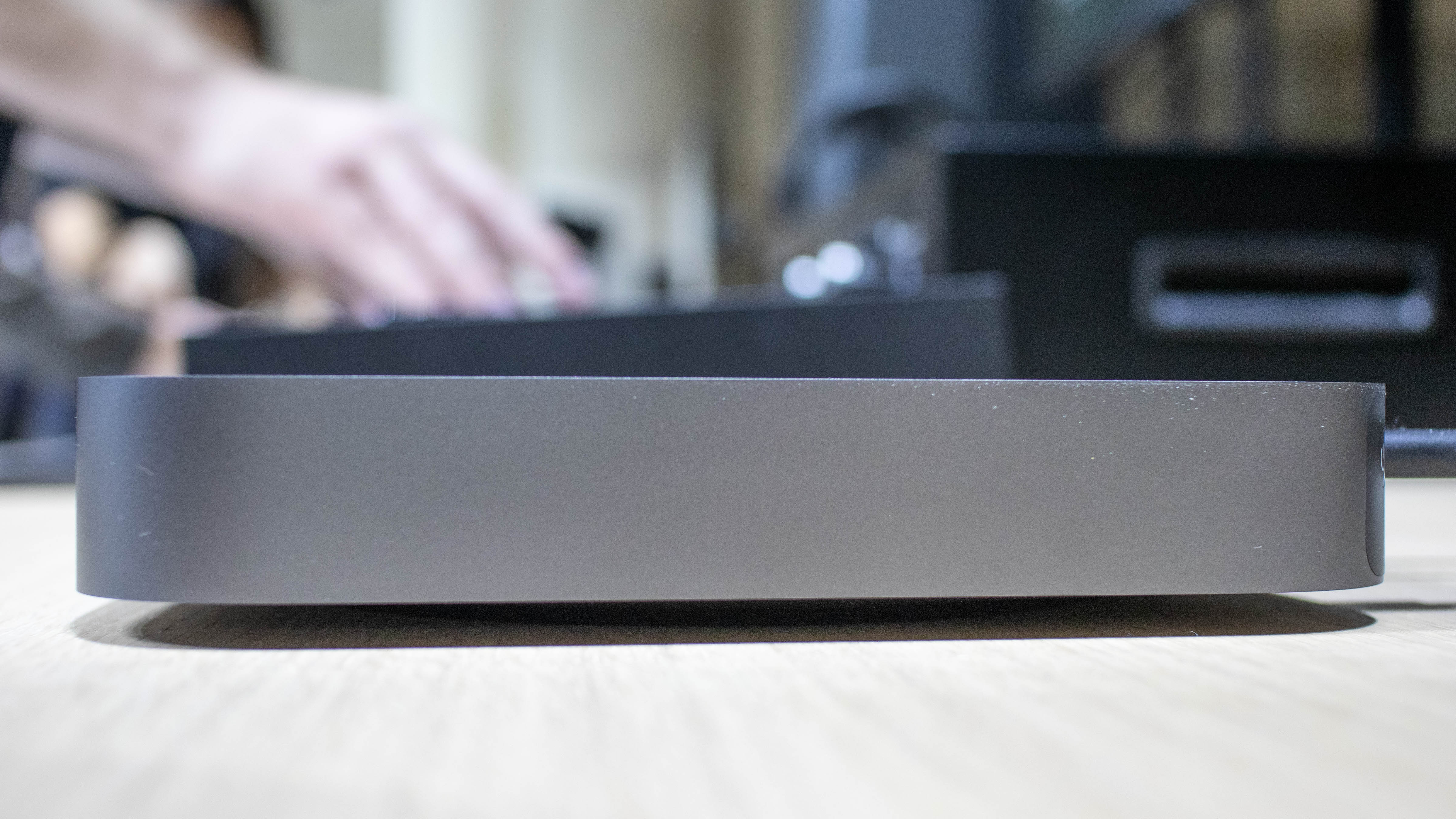 Performance
Although we only had a short time to play around with the Mac mini, it felt plenty speedy on the performance front. MacOS Mojave was incredibly responsive, and processor intensive apps, like Final Cut, ran without any hick ups.
The Mac mini runs with desktop-grade 8th Generation Intel Core processors in quad- and- hexa-core iterations, so we have high hopes for its computing power. According to Apple, its new square-shaped desktop delivers five times the amount of performance over its predecessor.
We're also extremely happy that Apple went with SO-DIMM memory, which should make it easy to upgrade this machine's memory. Unfortunately, Apple hasn't revealed whether it went with its proprietary NVMe SSD controller, but we're hoping to discover if the flash storage inside this desktop is also user upgradable.
The only limitation we foresee is this machine only comes with Intel UHD 630 integrated graphics. We would have much rather seen some form of discrete graphics, but those looking for a boost in performance on this front could plug in an eGPU.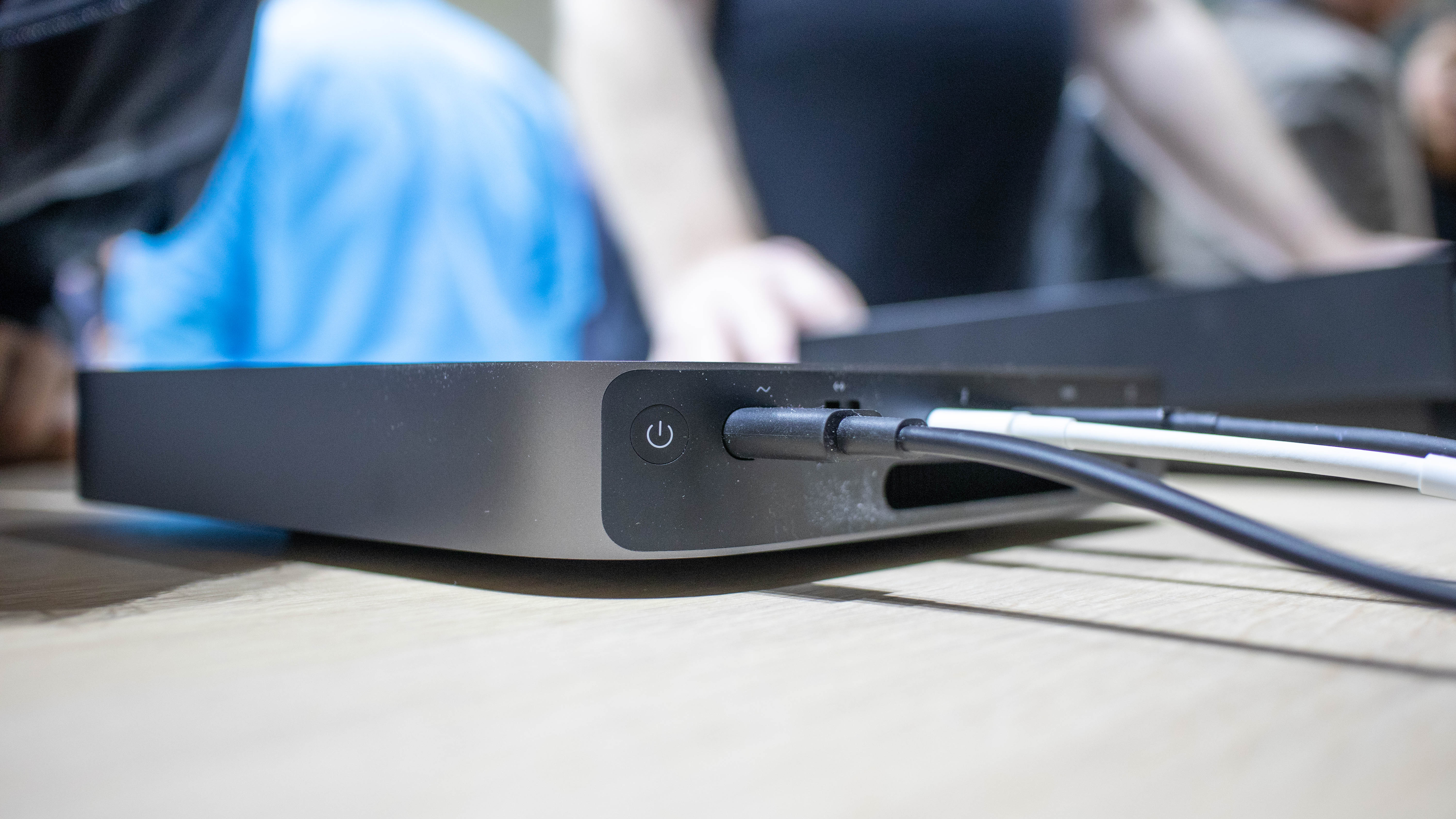 Early verdict
The Mac mini fulfills the wish of everyone who demanded that Apple upgrade its smallest desktop computer. Apple did just that, without doing anything to the overall design, and that's perfectly okay for a creator's tool. All of the power is on the inside.
You're going to pay dearly for upgrades beyond the entry level price, which is higher than the Mac mini price from four years ago. But, it'll upgrade you to the future of Thunderbolt 3 speeds and pure SSD storage, which should be worth the cost.
from TechRadar - Technology Reviews http://www.techradar.com/reviews/mac-mini-2018