Microsoft surprised the world with the launch of its first-ever dedicated laptop in 2017, the Surface Laptop. We almost immediately asked, why launch a laptop that's straight down the middle when you've become the tastemaker in touch-led mobile computing?
As it turns out, the Surface Laptop 2 is an even more distilled answer to that question than the first. While it doesn't iterate on much, this sequel is frankly what the original model aspired to: a pure, powerful Windows 10 laptop experience.
Sure, the Surface Laptop 2 could hugely benefit from an updated port (or several more) given its somewhat unconventional 13.5-inch size on the diagonal. But, the lack of those features doesn't necessarily sour the experience or even the utility of the device to the point of detracting. Rather, the internal improvements here are enough for Surface Laptop 2 to be worthy of your dollar amidst the best laptops of the year.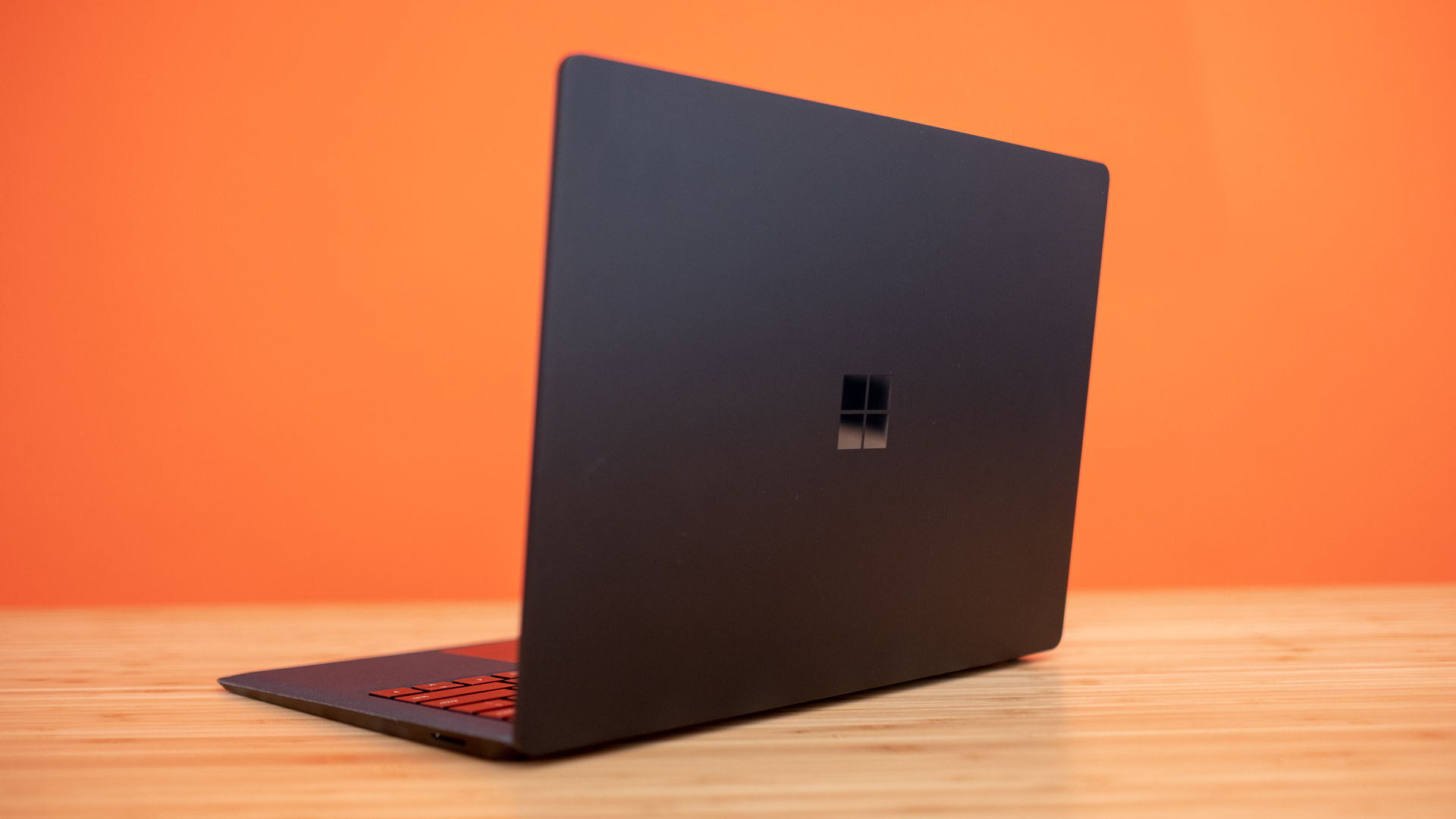 Price and availability
Microsoft is asking for $999 (£979, AU$1,499) for the starting model of Surface Laptop 2, which is available now.
That comes with everything you see to the right, but with just 128GB of of SSD space.
Of course, this can all be upgraded – save for the screen – to Intel Core i7 processors, up to 1TB of SSD space and as much as 16GB of memory.
To have the Surface Laptop 2 as configured in our review, with a 256GB SSD, that would cost you $1,299 (about £988, AU$1,817).
This pricing is in line with that of the first edition Surface Laptop with an Intel Core i5 processor inside, and also right there with leading competing laptops, like the Dell XPS 13.
If you want this level of power from Apple, it'll be at least $1,799 (£1,749, AU$2,699) for the 13-inch MacBook Pro.
Design and display
To be frank, so little has tangibly changed regarding the Surface Laptop design in its sequel short of a major new color option. Yes, there is now an all-black color variant for Surface Laptop 2 that looks absolutely gorgeous and feels fantastic.
Beyond that, this is essentially the same Surface Laptop as before, only much more powerful. It's just as thin and light as before, 0.57 inches (14.48mm) and 2.76 pounds (1.25kg), respectively. This is a laptop that's just as portable as it was, which should prove to be a boon for students and mobile professionals.
Even the display remains unchanged, which isn't necessarily a bad thing: it was an impressive screen to begin with. In this version, blacks look just as deep and reds just as sharp and vibrant, with touch response being swift. People with tasks to do will appreciate the taller 3:2 aspect ratio as well, though it makes for a bit more of wasted space than usual watching 16:9 videos.
Unfortunately, Microsoft doesn't include its $99 (£99, AU$139) Surface Pen stylus to take full advantage of the touch display.
Microsoft claims to have made the Surface Laptop 2 keyboard quieter than before, and we can confidently say that this has to be among the most silent keyboards we've ever tested. Our coworkers couldn't even hear our typing in an otherwise quiet open-office environment.
The fact that Microsoft has achieved this while maintaining impressive force under our fingers is worth lauding. That said, the spacing of the keys could be a little narrower for our liking.
As for the touchpad, there's little to report here: it's a fine tracking device that's spacious, smooth and responsive. The inputs are made that much nicer by the Alcantara fabric that surrounds them – it's simply something more pleasant to rest your hands on than aluminum.
However, perhaps Microsoft hasn't iterated enough on the design. The second generation of this laptop is still without Thunderbolt 3 much less even USB-C 3.1. You're still stuck with a single USB 3.0 – yes, not even the traditional USB port supports the latest USB 3.1 standard – and a Mini DisplayPort.
Given the amount of real estate this laptop has to work with regarding ports, there's really no excuse for the Surface Laptop 2 to have as few as it does. Not to mention that its ports aren't up to the latest standards. By comparison, the 13-inch MacBook Pro for 2018 has a whopping four Thunderbolt 3 ports, whereas the Dell XPS 13 has two of those as well as a microSD card reader and a third USB-C 3.1 port – and both are technically smaller laptops.
When Microsoft debuted the Surface Laptop 2, it made some pretty bold claims in terms of performance gains, namely that this version is 85% more powerful than the first. That's a massive leap and a huge claim, much of which Microsoft can attribute to the introduction of Intel quad-core processors on laptops this year.
However, Microsoft also says that it has completely redesigned the electrics within the laptop, which reduces the need for cooling fans to activate when the system is under load and therefore a reduced chance of throttling. So, how does all this come through in the benchmarks?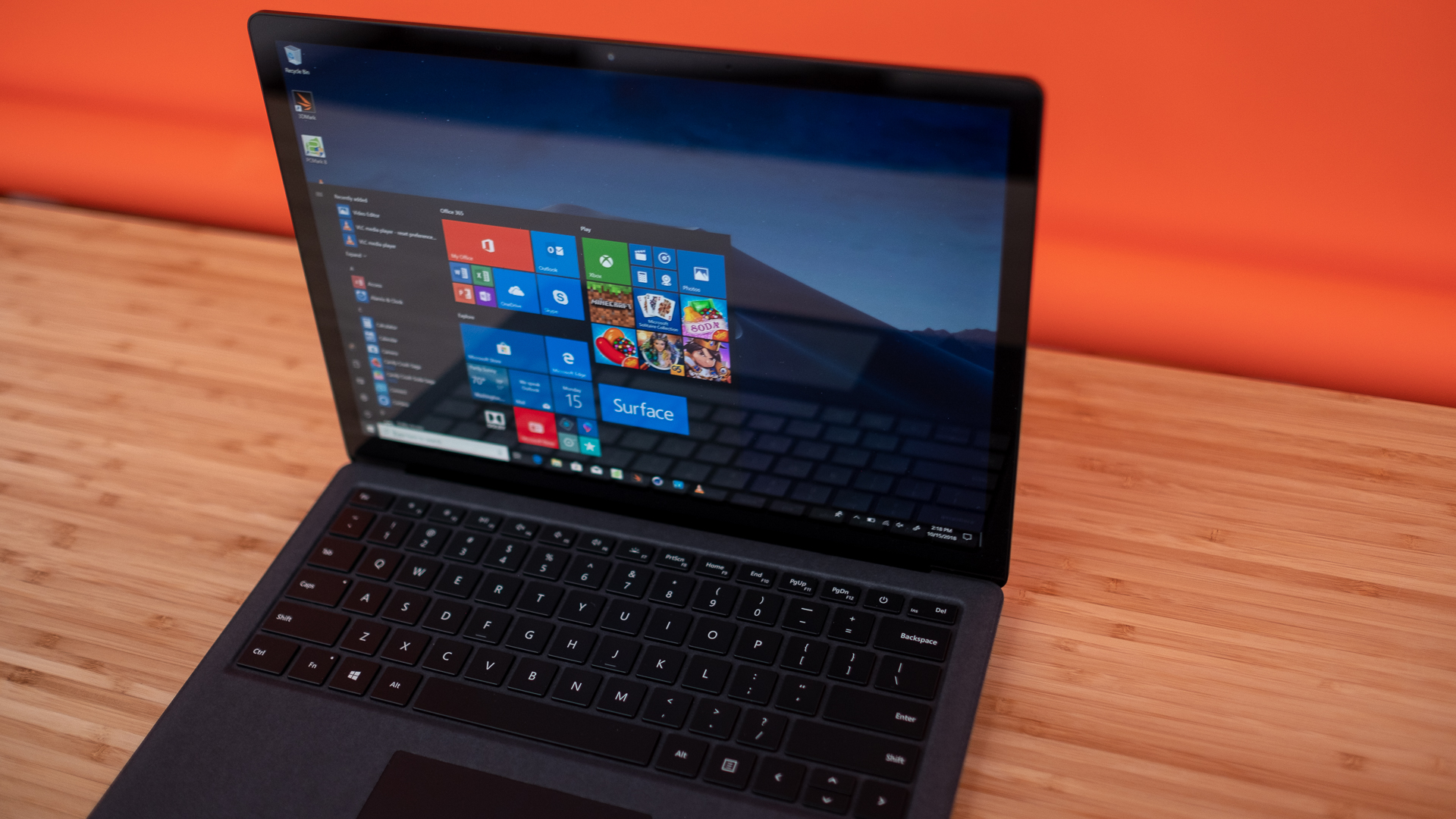 Unfortunately, we weren't able to test the original Surface Laptop with our smattering of tests when it debuted, as it launched with Windows 10 S. That said, we can easily pit it against comparable rivals.
Take the XPS 13, for instance: our Surface Laptop 2 model keeps pace with the Dell laptop throughout every test – and the Dell laptop we reviewed had a mightier Intel Core i7-8550U processor inside. Of course, the 13-inch MacBook Pro we tested has an even more powerful Core i7 chip inside, so it managed to more easily outpace the Surface Laptop 2 in a few tests.
Ultimately, you're looking at a laptop that can handle some pretty high-level computing tasks as well as general multitasking reliably. You'll be able to edit photos and video on this laptop in a pinch as well as churn through meaty spreadsheets. Just don't expect lofty gaming performance or to be able to get files to and from this laptop swiftly with the graphics and ports on offer, respectively.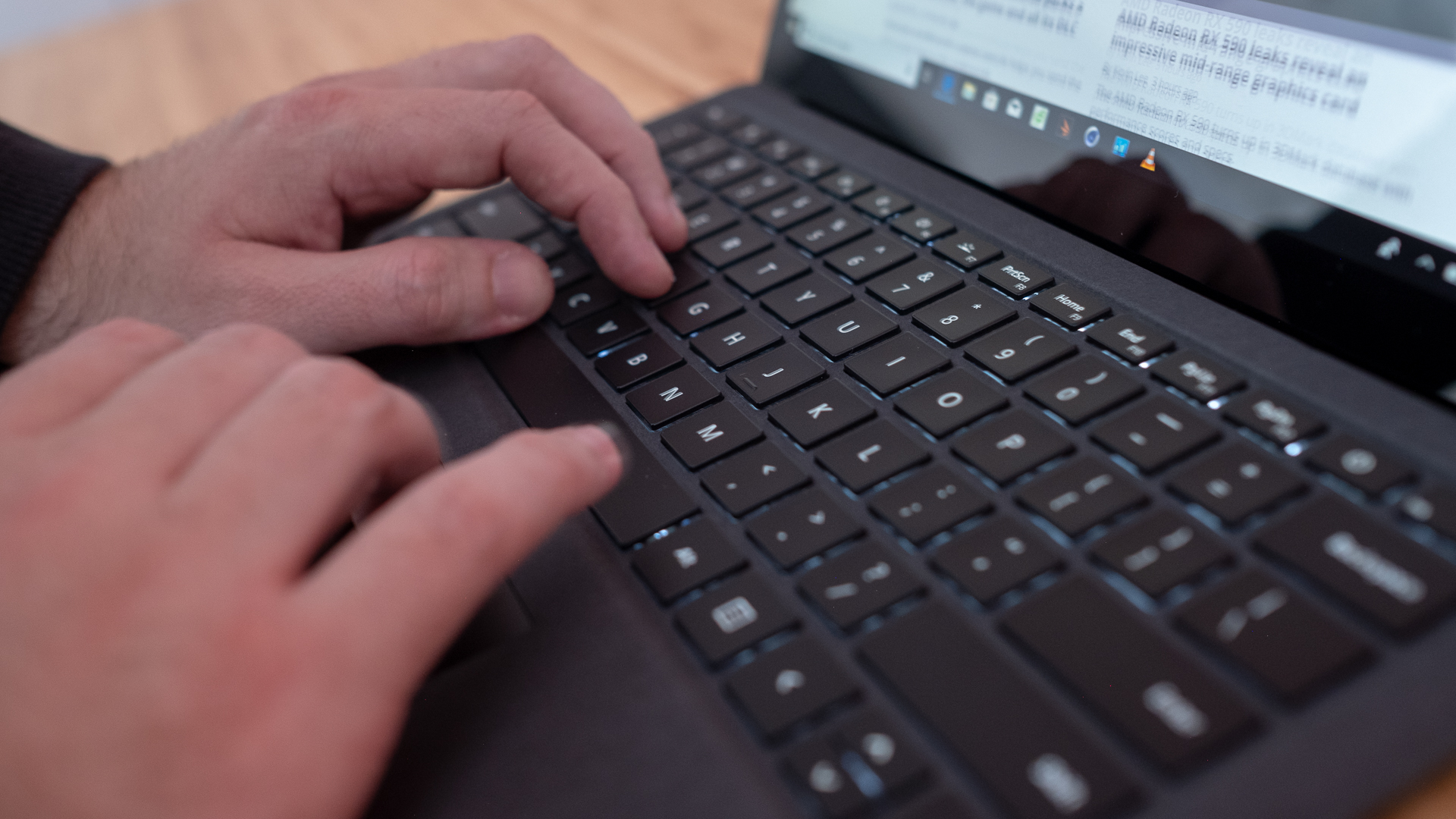 Battery life
For the Surface Laptop 2, Microsoft promises up to 14 hours and 30 minutes of local video playback on a single charge – the same as before. Of course, our result in PCMark 8's battery test is far lower than this, at 5 hours and 36 minutes of simulated general use.
This is to be expected given the differences in tests, but upon an even playing field, the Surface Laptop 2 actually outlasts the Dell XPS 13 by nearly 15 minutes. However, the Huawei MateBook X Pro still manages to beat them both with a time of 6 hours and 12 minutes.
Regardless, the Surface Laptop 2 appears to remain competitive with its contemporaries in battery life. You can expect the Surface Laptop 2 to last through most continental flights, as a yardstick. Stay tuned for the results of our own video rundown test and how they stack up.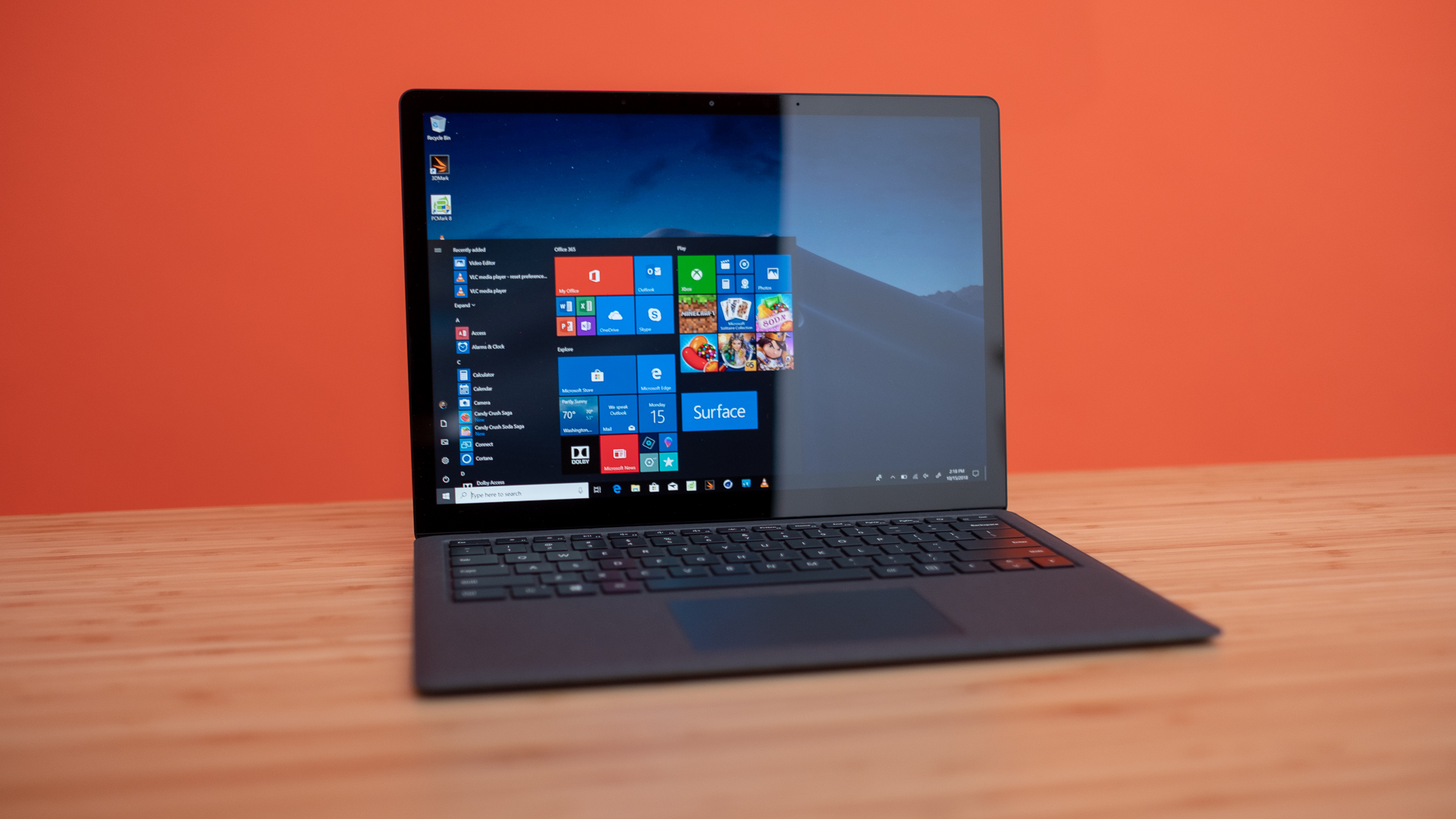 Software and features
The Surface Laptop 2 doesn't have much to speak for when it comes to unique software and features, which can be both a good and bad thing. The good? There's no bloatware on this device whatsoever, coming directly from Microsoft.
Also good? The Windows Hello facial recognition, using the laptop's infrared camera next to its webcam, is incredibly fast and accurate. We've seen the laptop catch our face from off-angle and at several feet away.
The bad, however, is that there isn't much more to speak of when it comes to unique software and features. We would have appreciated a fingerprint reader for more options regarding secure login, for instance.
That said, we have to commend Microsoft on its choice to ship the Surface Laptop 2 with Windows 10 Home proper, not Windows 10 in S Mode as with last year's debut model. While it's a simple toggle these days to get from S Mode to Windows 10 proper, getting a full desktop OS experience out of the box this time cannot be understated.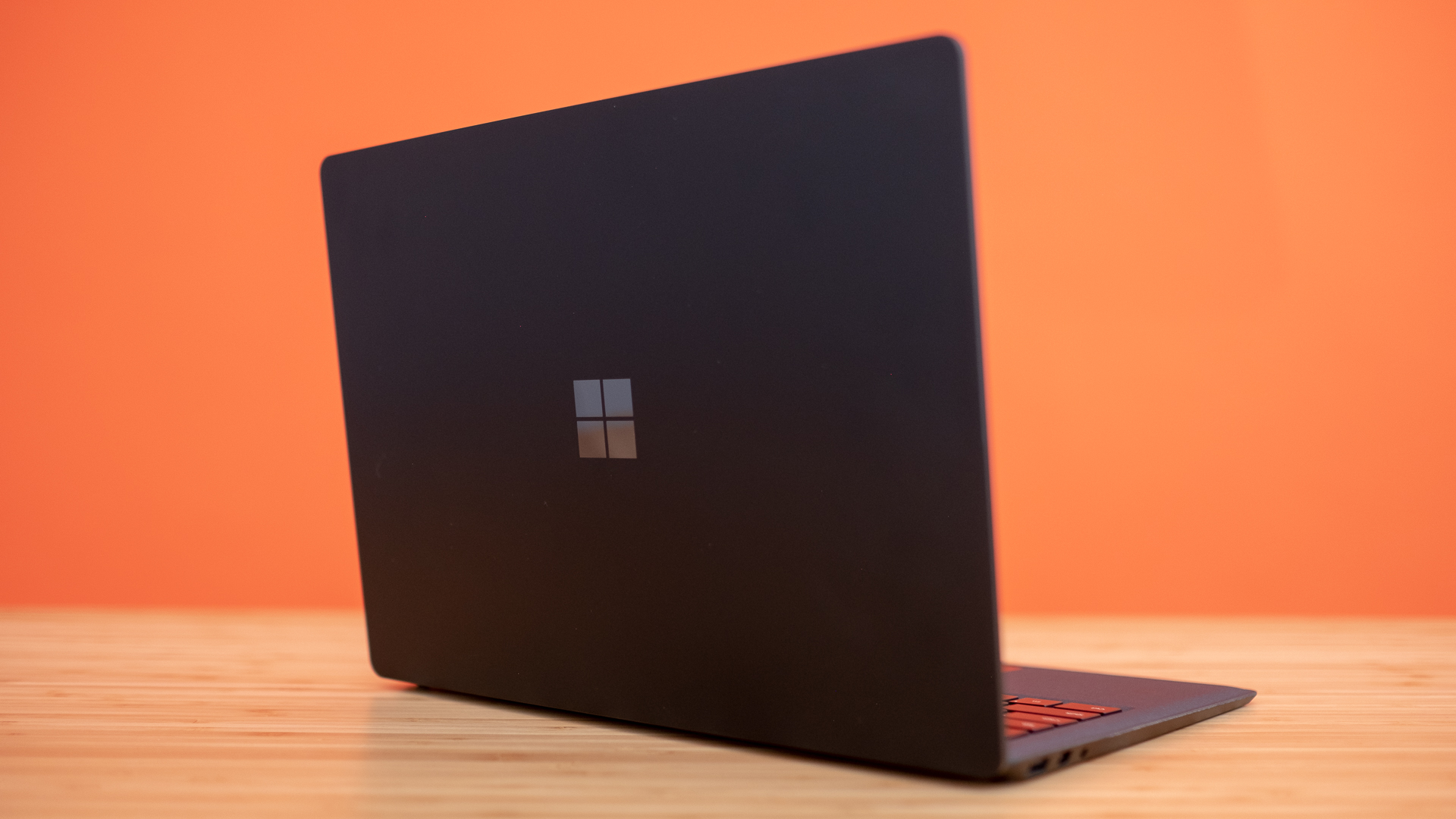 Final verdict
The Surface Laptop 2 is, top to bottom, a worthy sequel to the original device. It improves upon what was already there in a meaningful way, with more performance in new, stronger hardware inside along with a full version of Windows 10 out of the box.
However, we wish Microsoft would have gone even further with this refresh, with more ports (and more up-to-date ports) primarily. If this is the one thing holding such a fantastic laptop back, then that's not the worst problem to have.
For both general users, and perhaps low-touch professionals, the Surface Laptop 2 is an excellent choice. It's a laptop that's just as powerful as contemporaries without any of the added baggage in bloatware and other add-ons. While there's always room for improvement, Surface Laptop 2 feels like the most pure Windows laptop experience to date.
from TechRadar - Technology Reviews http://www.techradar.com/reviews/microsoft-surface-laptop-2-review