We've waited quite a while for this one: the Surface Studio 2 is finally here, and it's improved in almost every way. However, those improvements may not have a shelf life befitting of a computer with such a steep price tag.
For anyone that has already bought into the Surface Studio platform, the Surface Studio 2 should come as a welcome upgrade. Just be sure that this computer will be good for your use case (digital media artists only need apply), and for some time, before committing this much cash.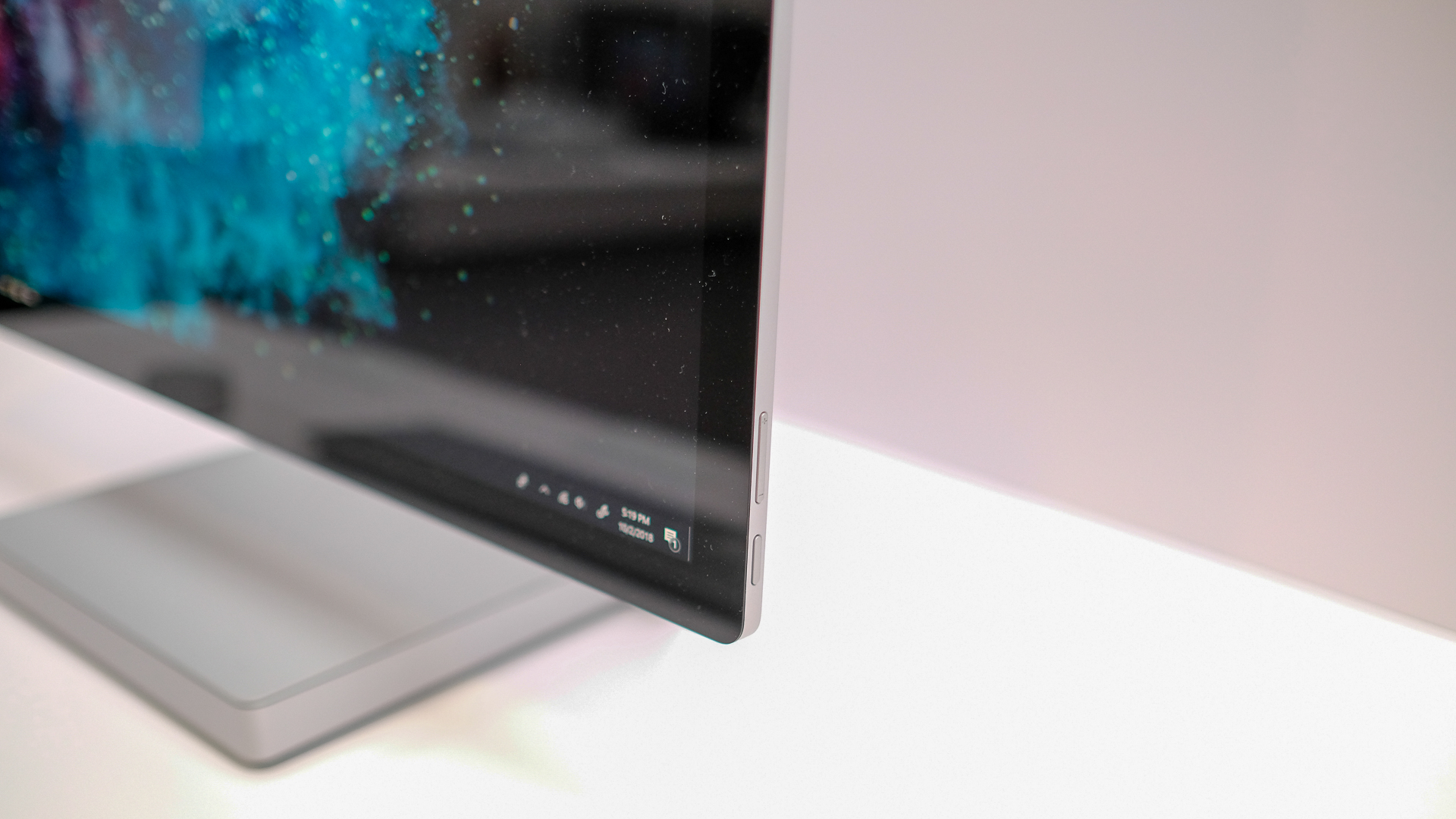 Price and availability
For the Surface Studio 2, you're going to need to fork over $3,499 (AU$5,499, about £2,680) to get in on the ground floor. This will net you a 7th-generation – yeah, you read that right – Intel Core i7 processor designed for laptops and backed by Nvidia GeForce GTX 1060 (6GB GDDR5 memory) graphics, 16GB of DDR4 memory and a 1TB NVMe SSD. Yes, the hybrid drives are gone.
This all sits behind – or, rather, beneath – a 28-inch, 4500 x 3000 resolution PixelSense display that's now 38% brighter (515 nits) and with a 22% higher contrast ratio (1,200:1).
As for upgrades, the Surface Studio 2 can support GeForce GTX 1070 (8GB GDDR5 memory) graphics, up to 32GB of DDR4 memory and as much as 2TB of SSD space. The processor option remains the same throughout.
As for when we're going to see it, we're still not totally sure. It's due for release in November, but we'll have to see if it'll make it in time for Black Friday and Cyber Monday – though we wouldn't expect any deals to appear.
It's difficult to compare this product against competing all-in-one PCs for creatives and otherwise, as it remains intended for a very specific audience. However, we do know that Microsoft has upped the starting asking price by 500 bills (in the US at least) for parts that, while a major improvement over the first Surface Studio, are arguably dated by today's standards.
All in all, it's difficult to say what price should be put on such a niche product with no benchmarks to compare it against, but this is an expensive piece of hardware no matter how you cut it.
Design and display
This may turn out to be a rather short section, as absolutely nothing has changed about the Surface Studio in its physical design in the course of the upgrade to the Surface Studio 2. Even the included wireless keyboard and mouse are identical.
As mentioned, the screen has been given quite a boost in the brightness and contrast departments, but beyond that there are no design changes. This may not necessarily be a bad thing, as the Surface Studio's 'Gravity Hinge' doesn't need any improvements,
However, it would have been welcome to see that starting price hike further justified with a full array of USB-C 3.1 ports or – even better – Thunderbolt 3, especially given this device's potential to act as the hub of your desk.
Also, why couldn't this product have received that jaw-dropping, all-black color palette that we saw for the Surface Laptop 2 and Surface Pro 9, which was announced alongside the Studio 2? Imagine how that would bounce off the chrome accents and just disappear behind your work.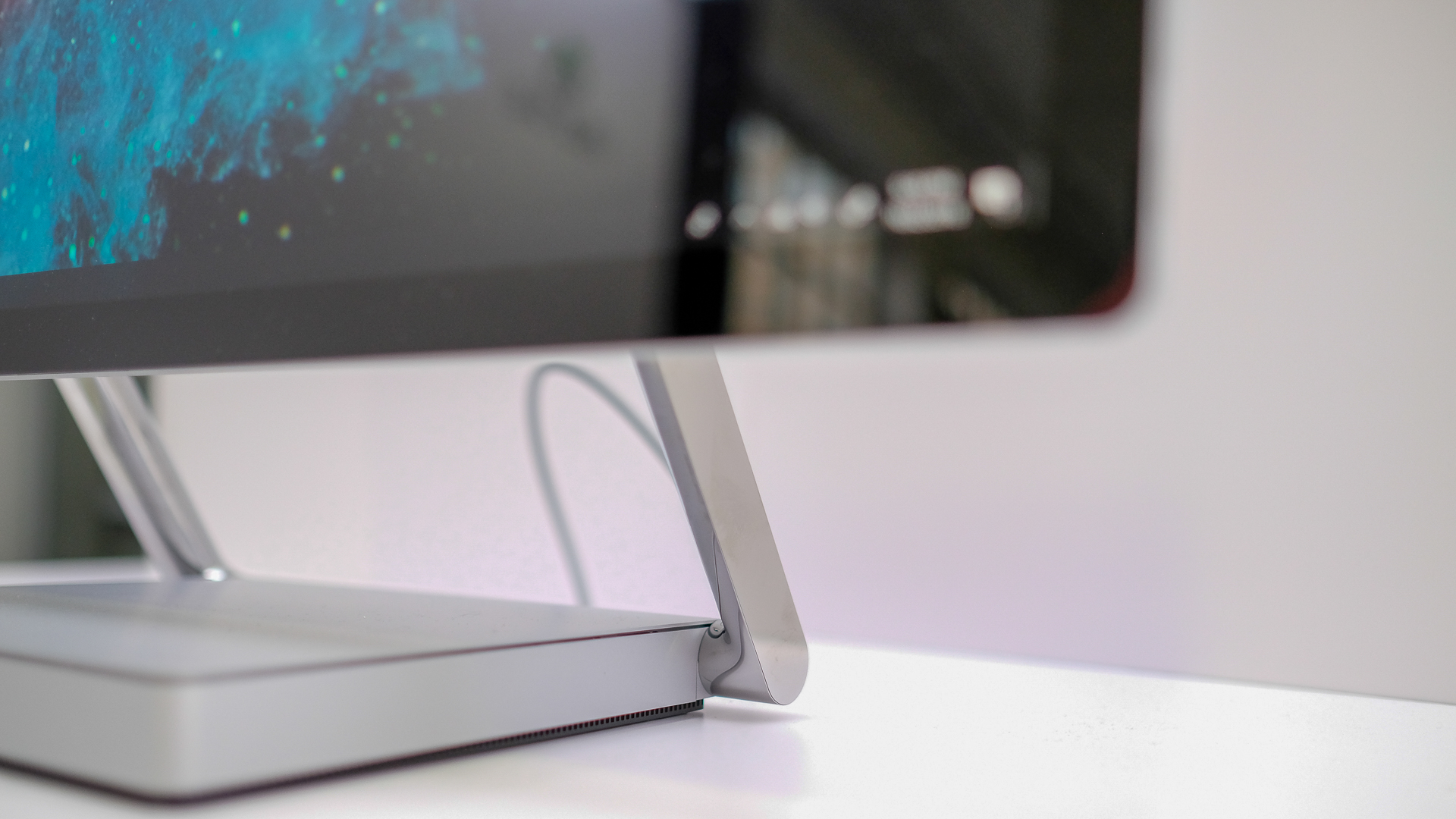 Performance
Naturally, we'll refrain from making any hard judgments here, but our first impressions of the Surface Studio 2 power profile are… well, we're a little concerned. You see, the components listed above may be a sizable improvement over the previous model, but they're rather behind current standards – particularly the processor.
Today, we have the second (Kaby Lake R) and third (Coffee Lake) round of 8th-generation, mobile Intel processors widely available for use, even with beefier 'H' and 'B' series CPUs featured within those two lines of processors.
While you may not necessarily feel this datedness when using the Surface Studio to illustrate and edit media, you may when trying to export or encode those projects.
Microsoft has admittedly improved the storage on offer massively by removing the hybrid drives in lieu of dedicated, NVMe SSDs. However, what we'd hate to see is the processor now become a bottleneck for productivity – but that will only show itself in our full review process.
Right now, the bottom line is that Surface Studio 2 is a marked improvement upon the previous model in nearly every way.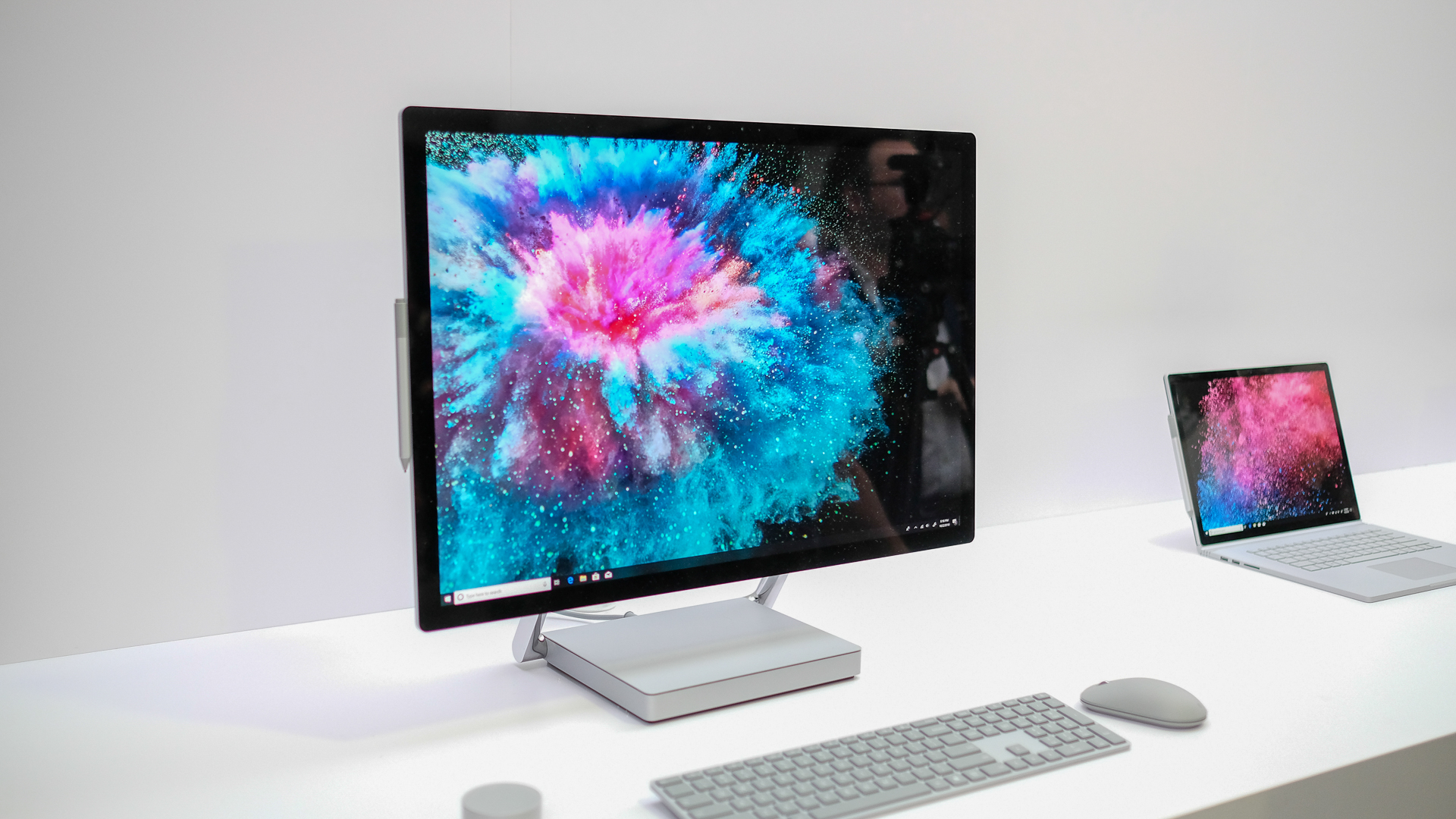 Early verdict
Microsoft has iterated on the Surface Studio in some of the most impactful but also minimal ways, while upping the starting price by a considerable amount. So, you can understand our ambivalence regarding the Surface Studio 2.
For owners of the current Surface Studio, there's clearly a lot to like about this update, with performance improvements in almost all categories. However, it's important to note how far behind this product is in general processing out of the gate, and it'll likely soon be behind again in terms of graphics, once Nvidia's mobile Turing class chips release.
This puts that arguably sizable price tag into important context – it's not unreasonable to expect the absolute latest technology in a product that costs this much. Stay tuned for our full review to see just how much that matters this time around.
from TechRadar - Technology Reviews http://www.techradar.com/reviews/microsoft-surface-studio-2