There are some things that just seem to happen every year, as sure as the shifting tide: Apple will launch a new iPad, and it'll come on a crest of a thousand hyperbole about how wonderful and gorgeous it really is.
Well, in 2018 we have our wish of seeing and iPad being launched towards the end of the year - but it's not the same, staid upgrade we're used to seeing.
The new iPad Pro is not only one of the most powerful portable devices in the world, but with the new design changes is one of the best-looking as well. Apple's play is to take it to the notebook world, and it's go a powerful tool in that arsenal.
New iPad Pro 11 price and release date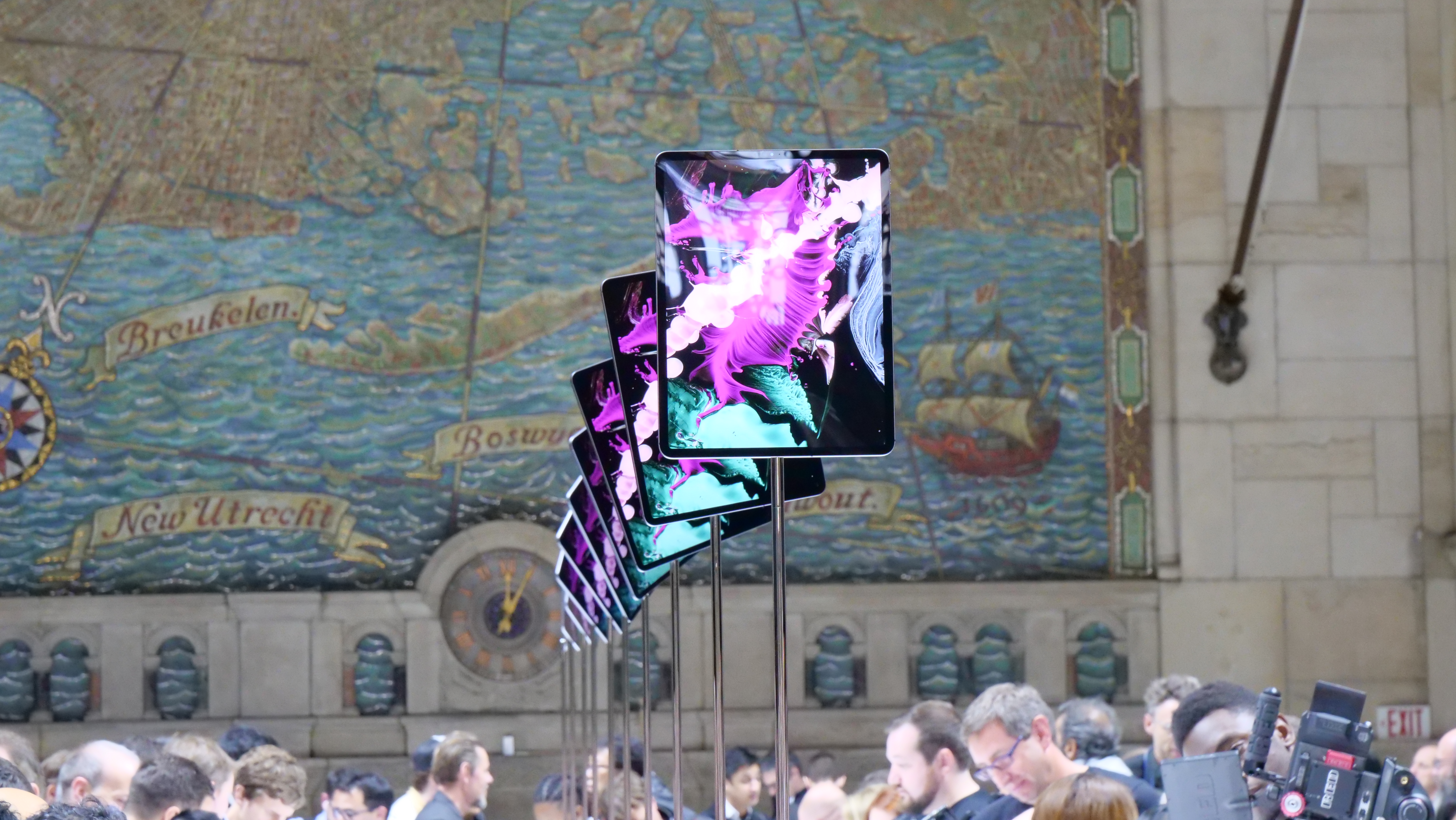 One of the good things about an Apple event is that you know you're going to know when you can get your hands on the thing you now lust after, and how painfully much it's going to cost you.
The new, smaller, iPad Pro 11 will start at $799 and comes in variety of flavors: you can either have it Wi-Fi-only enabled, or chuck in a cellular connection to allow you to access 4G data on the go.
You've also got a variety of storage capacity option, so let's break down this pricing. Starting at $799 for the 64GB 11-inch version it'll increase up to 256GB, 512GB and 1TB storage sizes, with prices TBD.
The new iPad Pro 11 is available to pre-order now, and the release date is set for November 7.
New design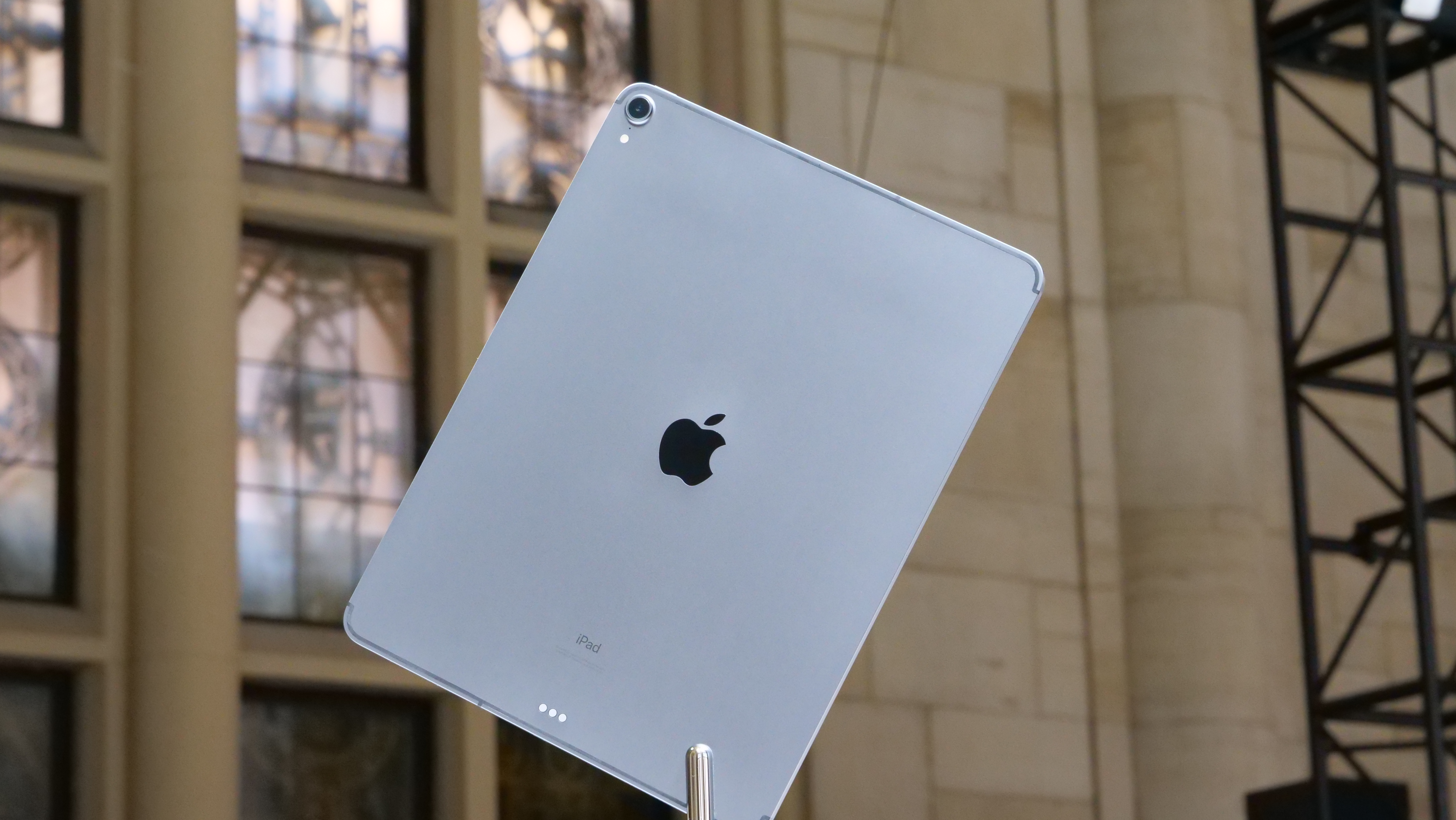 There's one reason you'd pick up this new iPad: the sheer improvement to the way it looks in your hands. Gone are the large, cumbersome bezels on the sides, replaced instead with thinner ones that more closely resemble those found on the new iPhone XR.
There's still room on the left-hand side (if you're holding the tablet in landscape mode) for all the sensors though, the Face ID, front facing camera etc - these are necessary to let you actually get into the tablet without the home button.
Oh, yes, that's right: the home button is now gone from the tablet, and we can't say we're that bothered about its loss. While it makes sense on a phone, where your thumb is already resting in the right place, on a tablet it's quite an effort to get your digit into the right place.
Now with Face ID, we found that it works much more slickly in practice, and can be used in both landscape and portrait with ease, in any orientation.
We'll wait for our final review unit to test this out properly, because checking it in a demo area is never going to lead to the best experience.
There's also a couple of other changes you need to know about: the Lightning port has gone. Yep, the 'controversial' port that Apple developed for the iPhone 5 is now no longer present on tablets.
Instead, we've now got a USB-C port that mimics that seen in the Macbook range - according to Apple this allows you to connect an iPhone, camera or even charge other devices.
It's an interesting move, and does mean that you can no longer put your iPhone cable directly into your iPad to charge it, which is going to be annoying.
However, given the changes that it brings, it'll be interesting to see what comes of it - the accessories market for lightning connectors hasn't been as strong for the tablet work, sow we can see this not having quite the impact that changing the connector on the iPhone would bring.
One other change that is odd is to the Smart Connector on the back - it's now gone from the long edge to the bottom of the tablet instead, and there are many magnets on the back to allow you to connect the new folio smart keyboard - still in landscape.
The screen quality on the iPad is, as you might expect, excellent and improved once again by Apple.
While there were few leaks on this beforehand, the overall quality has been enhanced by bringing the LCD technology from the iPhone XR, and in practice there's a real upgrade in the slick motion through the device as it runs at 120Hz for smoother gameplay.
The power inside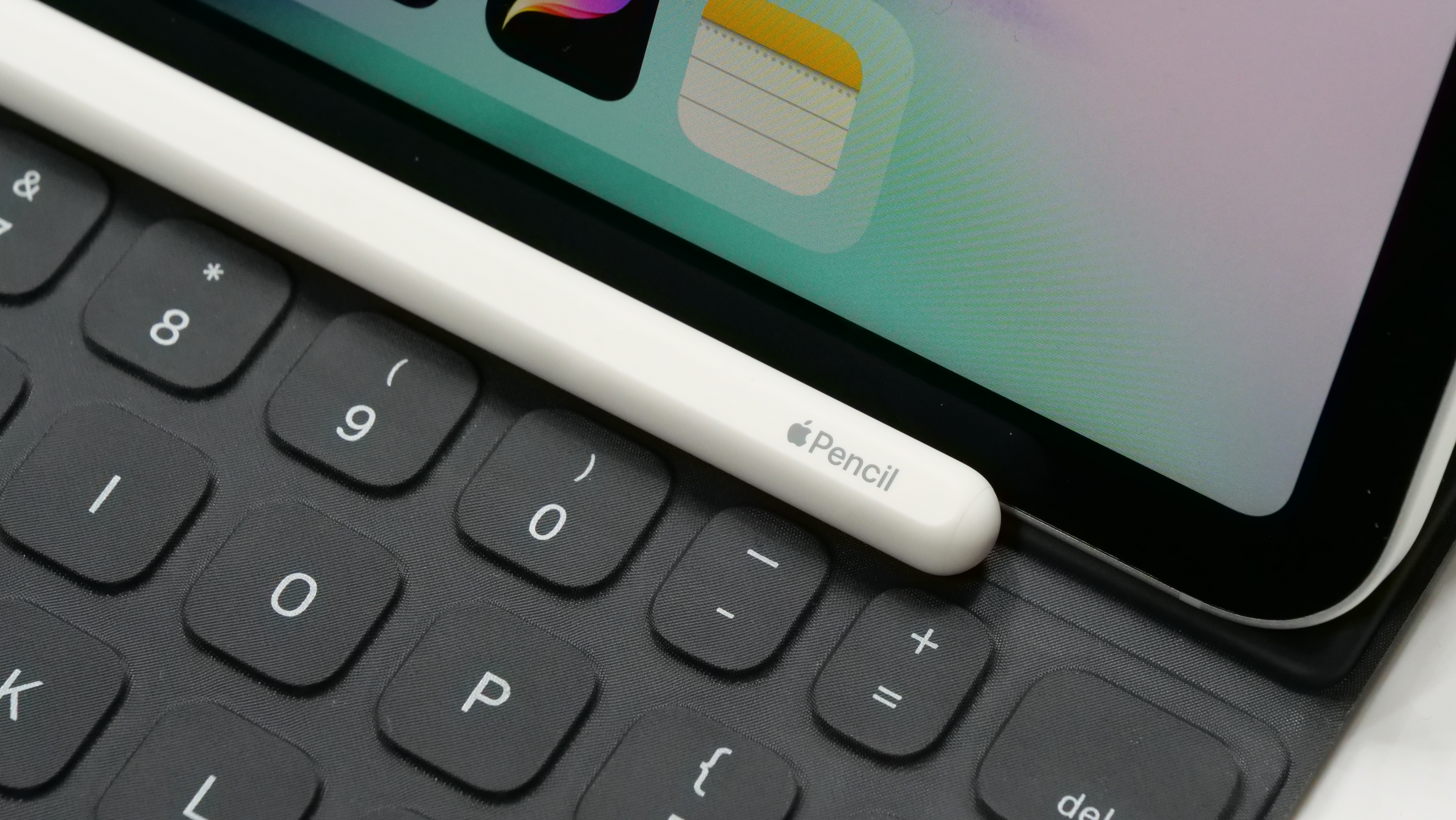 The new iPad Pro 11 is, as you might expect, one of the most powerful tablets you'll have ever clasped in your hands.
Combined with the new Apple Pencil (which sticks to the side magnetically and charges wirelessly) , the new tablet has the capability to do more than any other device from Apple, thanks to using the new, upgraded A12X Bionic chip that already eclipses the power from the iPhone XS we saw last month.
In practice, it's hard to notice much of a change when scooting around the new iPad Pro, namely because we've had more than enough power to do that for a number of years. But it's in the heavy lifting and more intensive apps that Apple is touting the upgrade - there were a lot of demos where content creation was on the agenda, with full Photoshop from Adobe and console-level graphics.
It's hard not to be impressed with what the new iPad Pro can do - we've felt that way when looking at every generation - but it's whether the average consumer will really get that much benefit from that added grunt.
The new iPad (2018), now imbued with Apple Pencil support, is a much cheaper device and does a lot of the tasks many will want a tablet for with aplomb.
You can even double tap the Apple Pencil to change modes when sketching - the demo shows this off with the Notes app, but presumably other app developers will be able to make use of the same with their wares.
But it feels like if you're ever going to do any image or video manipulation, want to render 3D models on the go or just feel like you want to flick between loads of projects, the iPad Pro 11 might be an upgrade worth looking at.
Camera and battery
As you might expect, we're never going to be sold on the capabilities of a tablet as a top-notch camera - unless you're using it for field work, we say that you should never actually use it in that capability ever, just to stop yourself looking foolish.
However, Apple has banged a powerful single sensor on the back, bringing with it 12MP and better low light capabilities than tablets of a few years ago.
We do fully recognise that the camera is more important these days on an iPad for things like augmented reality, or being able to capture key information in education or outside work, and having something half-decent on there makes sense.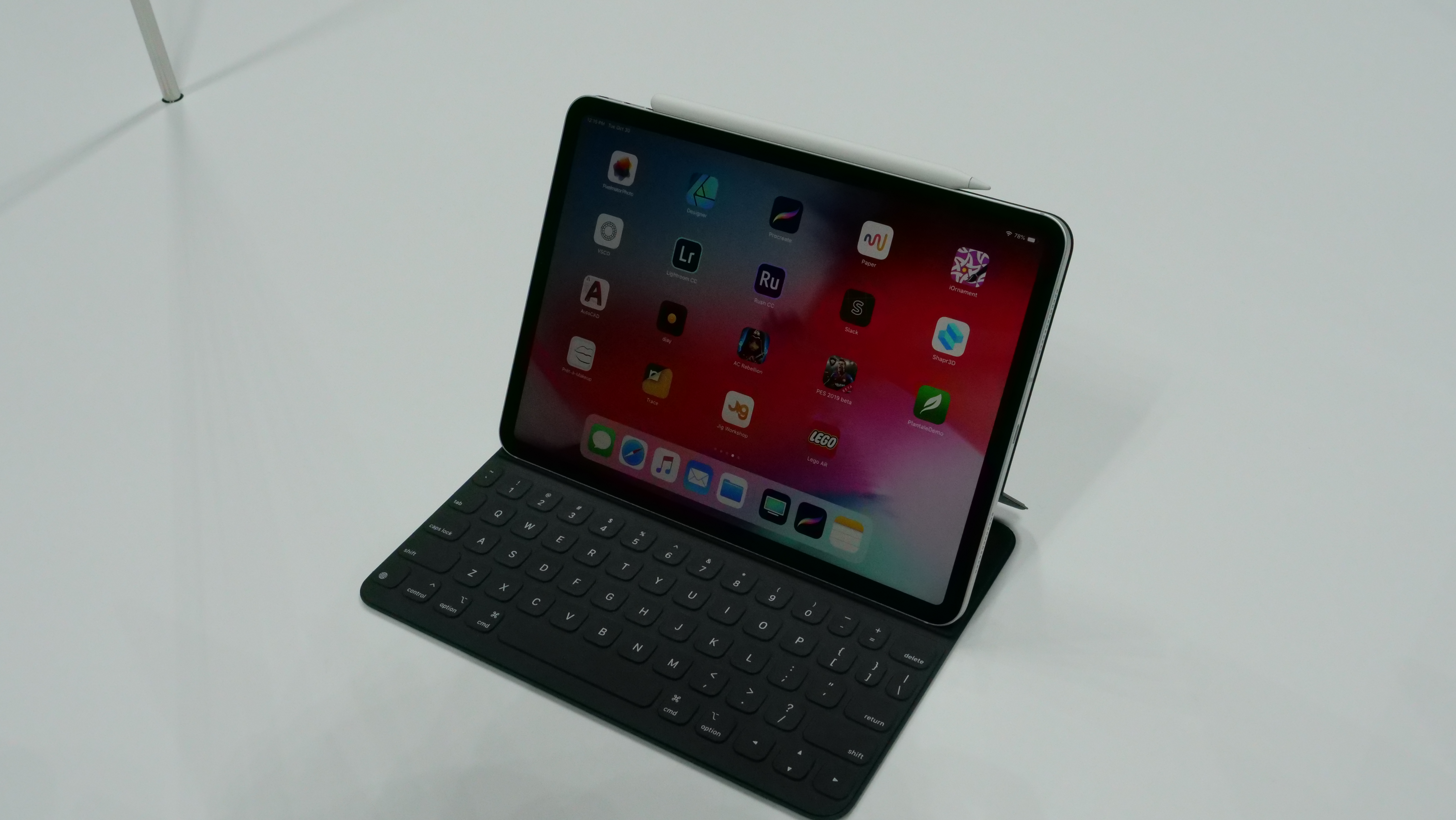 The 7MP front-facing camera doesn't inherit all the power of the iPhone's TrueDepth snapper, which is fine given you're not going to take reams of selfies with the new iPad Pro. However, it's still perfectly usable as a video chatting camera (especially as there's now group FaceTime on offer), and that's where we see the most use coming from the snapper on the front.
The sound quality on the speakers is now more impressive too - with a woofer and a tweeter array in each of the four corners. This was an already impressive capability and now that's jumped even higher in this impressively thin device.
Early verdict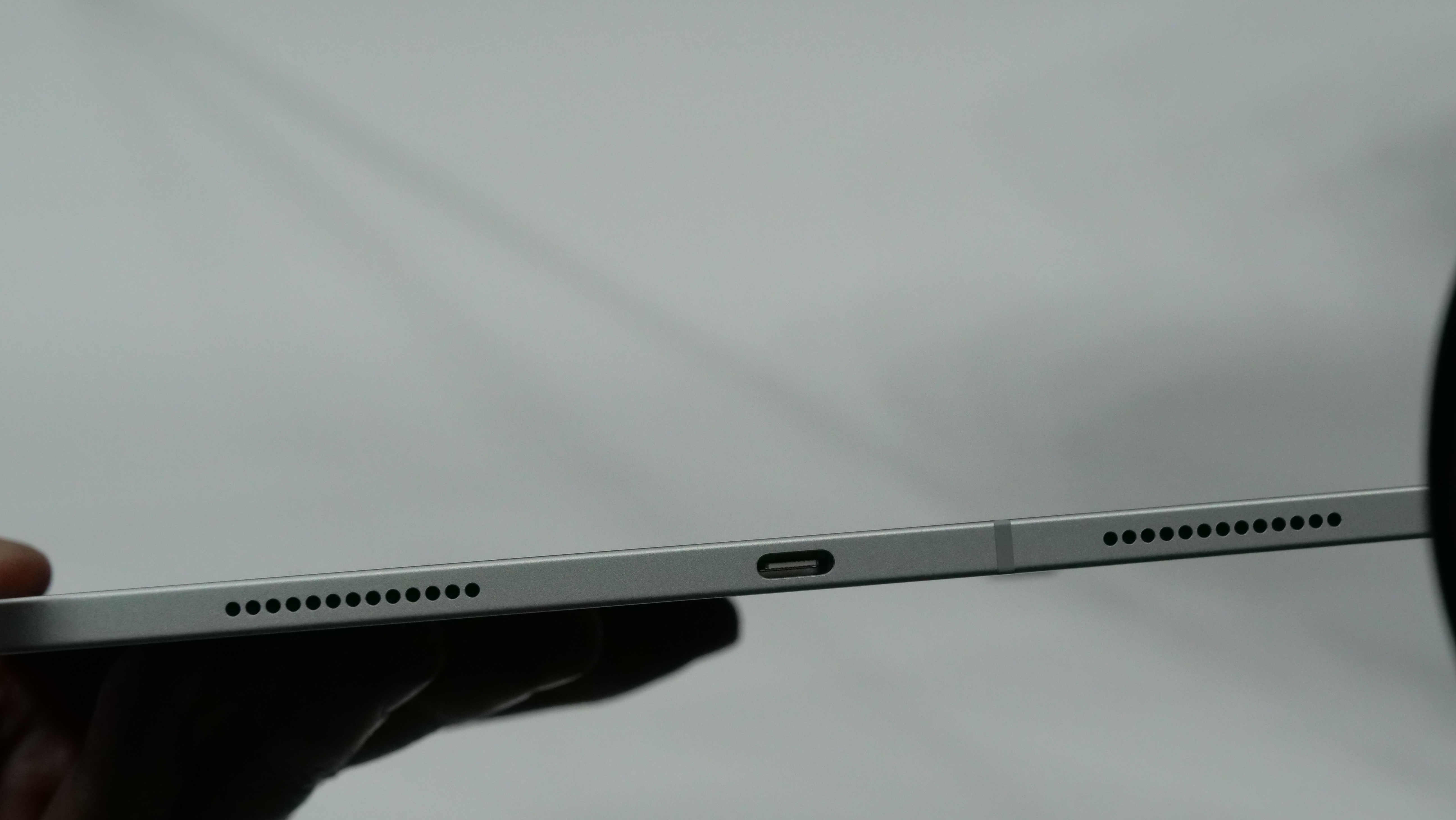 We've been wondering about the iPad Pro range for a while now, whether that raw power really does make it a laptop replacement - or whether it's something else. We often try to use previous iPad Pro models as a stand-in for an actual computer, but there's always some app, or mobile version of a webpage, that trips us up. No matter what people say, the touchscreen still pales in comparison to the mouse in many situations.
That said, the new iPad Pro 11 could be seen differently, a tablet that's designed to enable creators with raw power and a sumptuous design. Maybe it'll attract people that just want a nicer-looking tablet, and need a reason to upgrade.
Like previous tablets from Apple, and the market in general, it's hard to call this a 'must have' device, especially with this year's 'basic' iPad performing so well. But there's a lot to be impressed with on the new iPad Pro 11, and if you're tempted we urge you to trot to your Apple Store to take a look.
from TechRadar - Technology Reviews http://www.techradar.com/reviews/new-ipad-pro-11