Apple's 'other' iPad is arguably its most impressive, with the larger screen and reduced bezel something that really stands out the second you clutch it to you.
The fact this thing is mostly screen means you're carrying an incredibly powerful and versatile tablet around with you at all times, and yet it doesn't pack the heft of the previous two iterations of the 'massive iPad Pro', where the 12.9-inch models were large beasts with meaty bezels.
The specs on the new iPad Pro 12.9, beyond the larger display and battery, are pretty much identical to the new iPad Pro 11, so if you want to read in depth about what's going on with the new range, we suggest you check out our hands on: new iPad Pro 11 review.
We'll whizz through the main talking points here still, as well as giving you a rundown on how the larger size feels to use.
New iPad Pro 11 price and release date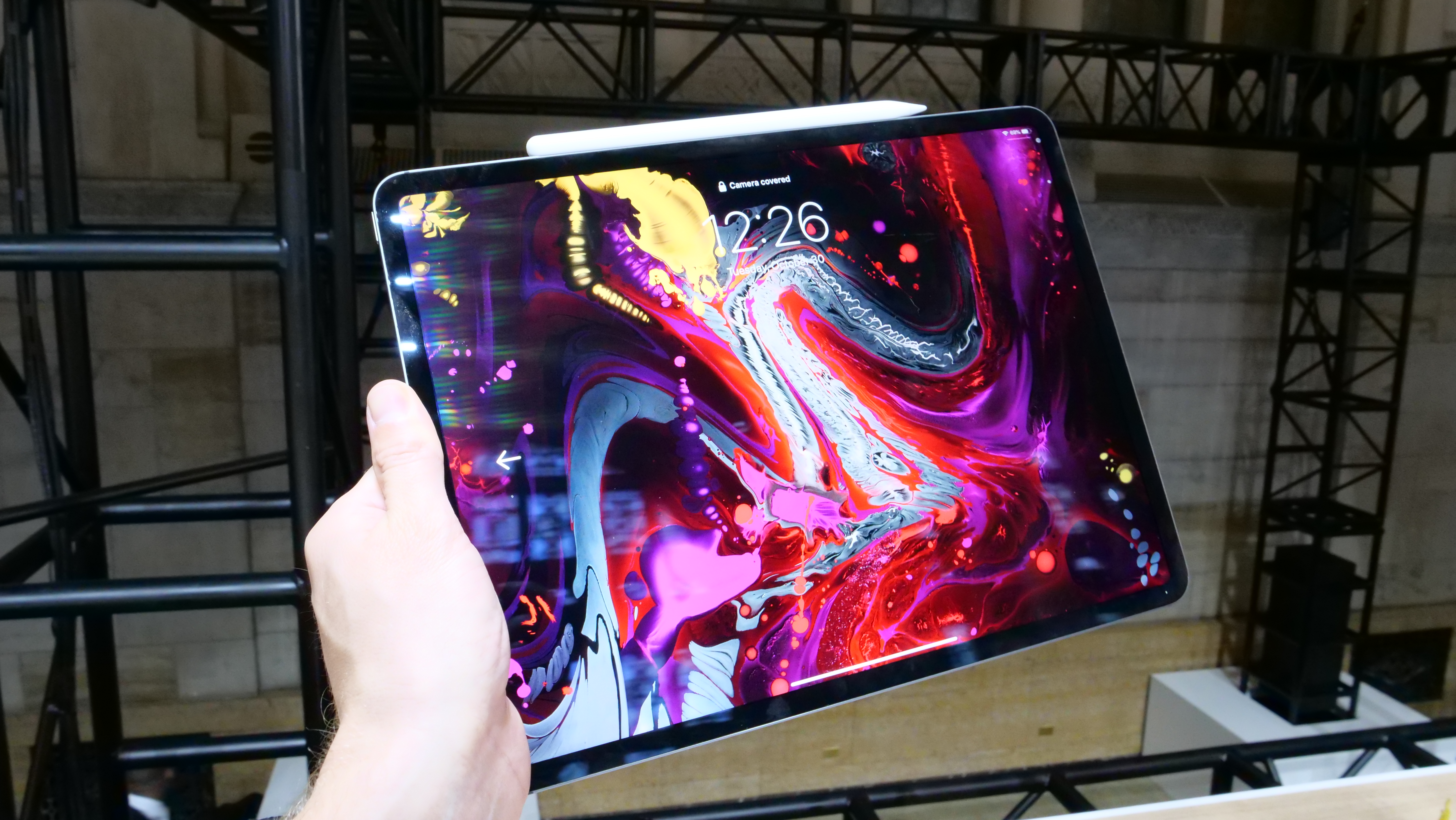 Oh, the other thing that's different about the new larger iPad Pro: the cost. It's pretty hefty, as you can imagine, coming in at $999 to start - although given what you're holding (in terms of design and screen quality), it doesn't actually feel that bad.
There are four storage sizes: 64GB, for the cheapest option, then 256GB, 512GB and 1TB at the top - plus there's an LTE option for each, so the prices are going to be high.
Apple has set the new iPad Pro 12.9 release date for November, meaning you won't have to wait long to get your hands on the new device.
Pre-orders are live already, so if you've decided you want to dump a butt-load of cash on a new tablet, you can do so and then cower from your bank balance for a while.
Design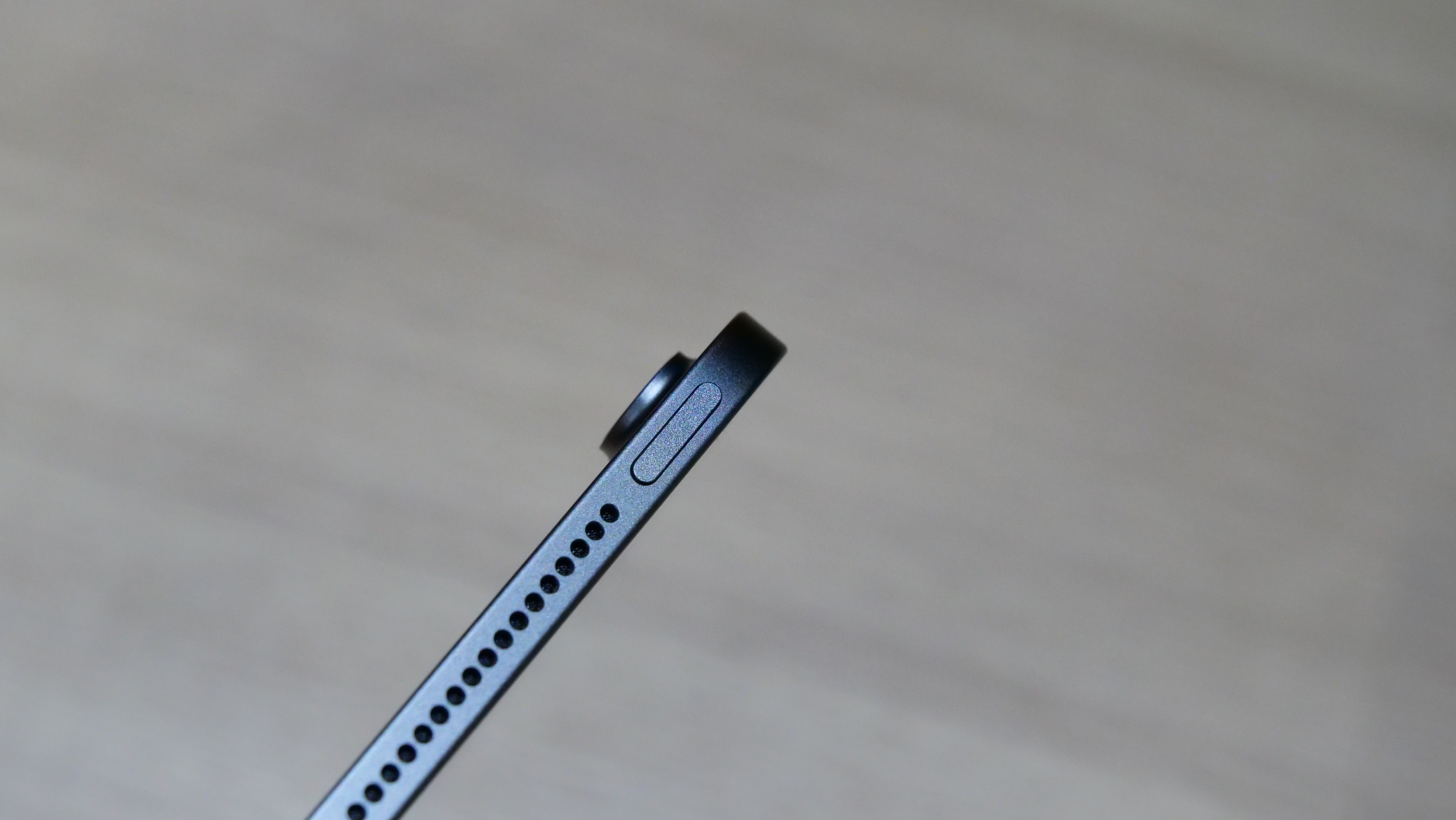 The first thing you'll notice when picking up the new iPad Pro 12.9 is that it's BIG. We're talking gargantuan in your hands - well, that is if you've not used one of the other models before.
The reason we say that is that, to our eye, one of the most impressive parts of this new, ginormous tablet is that it, well, doesn't actually feel that big.
Having used the previous iPad Pro 12.9 models, this one feels like the futuristic cousin, shorn as it is with those chunky bezels.
The outer rim is now much slimmer and cleaner than before, and you can just make out the sensors locked away on the left hand side, gleaming away and trying to pick up your face.
Compare it to the iPad Pro 12.9 of 2015 and you'll feel like you're holding something truly next-generation.
The loss of the home button on this tablet is felt the least out of all the Apple products to eschew it - there's no way that you can easily plop your thump on that section of the bezel anyway, without worrying you're going to drop your expensive iPad Pro.
New gestures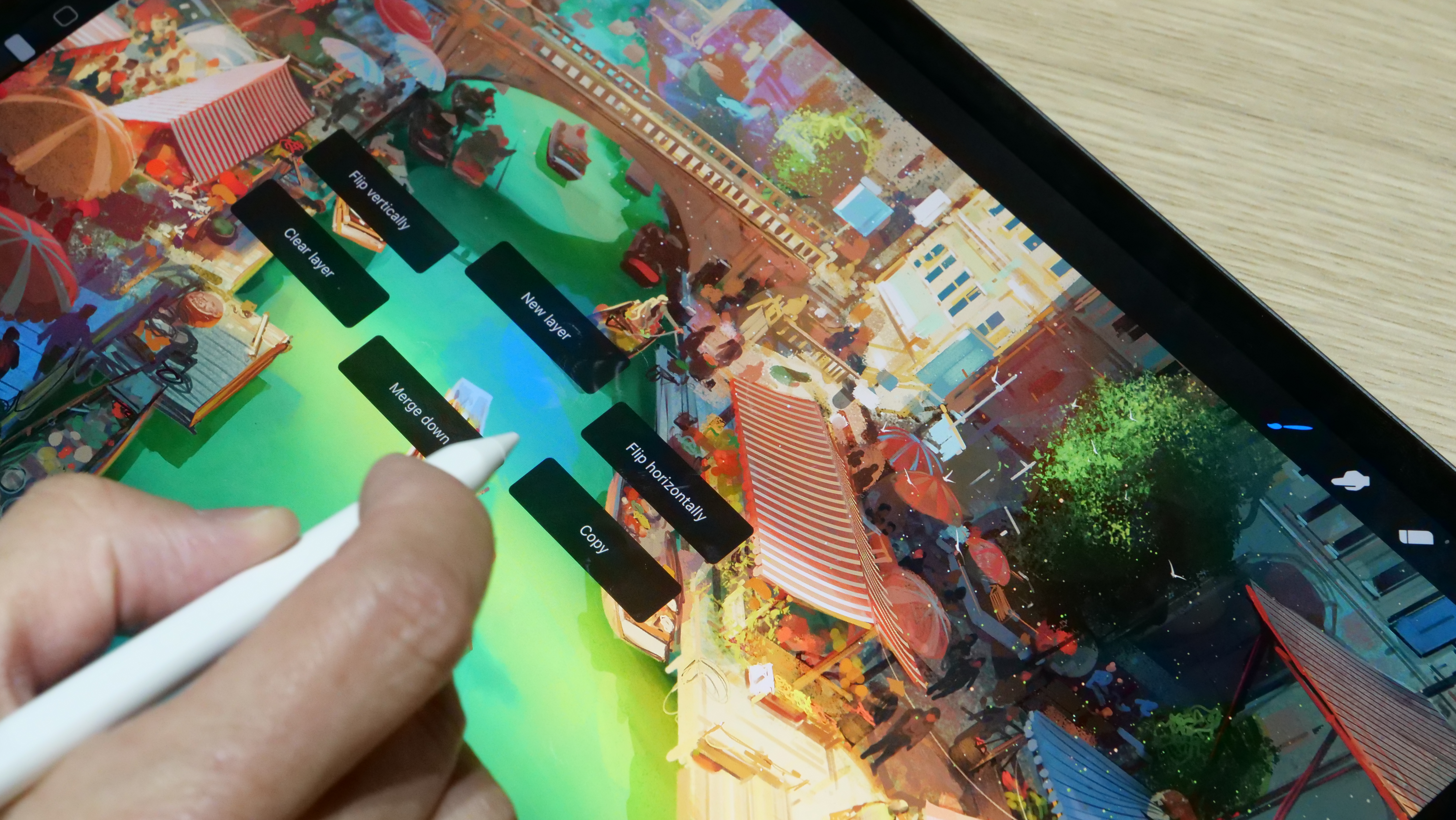 iOS 12 brought the same gesture-based interface from the iPhone to the iPad anyway, and we've found it's far more intuitive for a larger device.
The size also means that the loss of the headphone jack is less of a hassle than you might expect - yes, we're irritated by the need to have a set of Bluetooth headphones or an adaptor to use wired options, but now the tablet is slimmer the loss of the jack was inevitable.
The screen quality of the new iPad Pro 12.9 is what sells this device - it's just so expansive, and impressive for something that's more portable than you might imagine. Fused with the quality of the new A12X Bionic chipset inside, there's very little that this thing can't handle.
Apple has been making a big deal about the augmented reality capabilities of its devices of later, telling anyone that will listen that AR is going to become a 'thing' in the near future.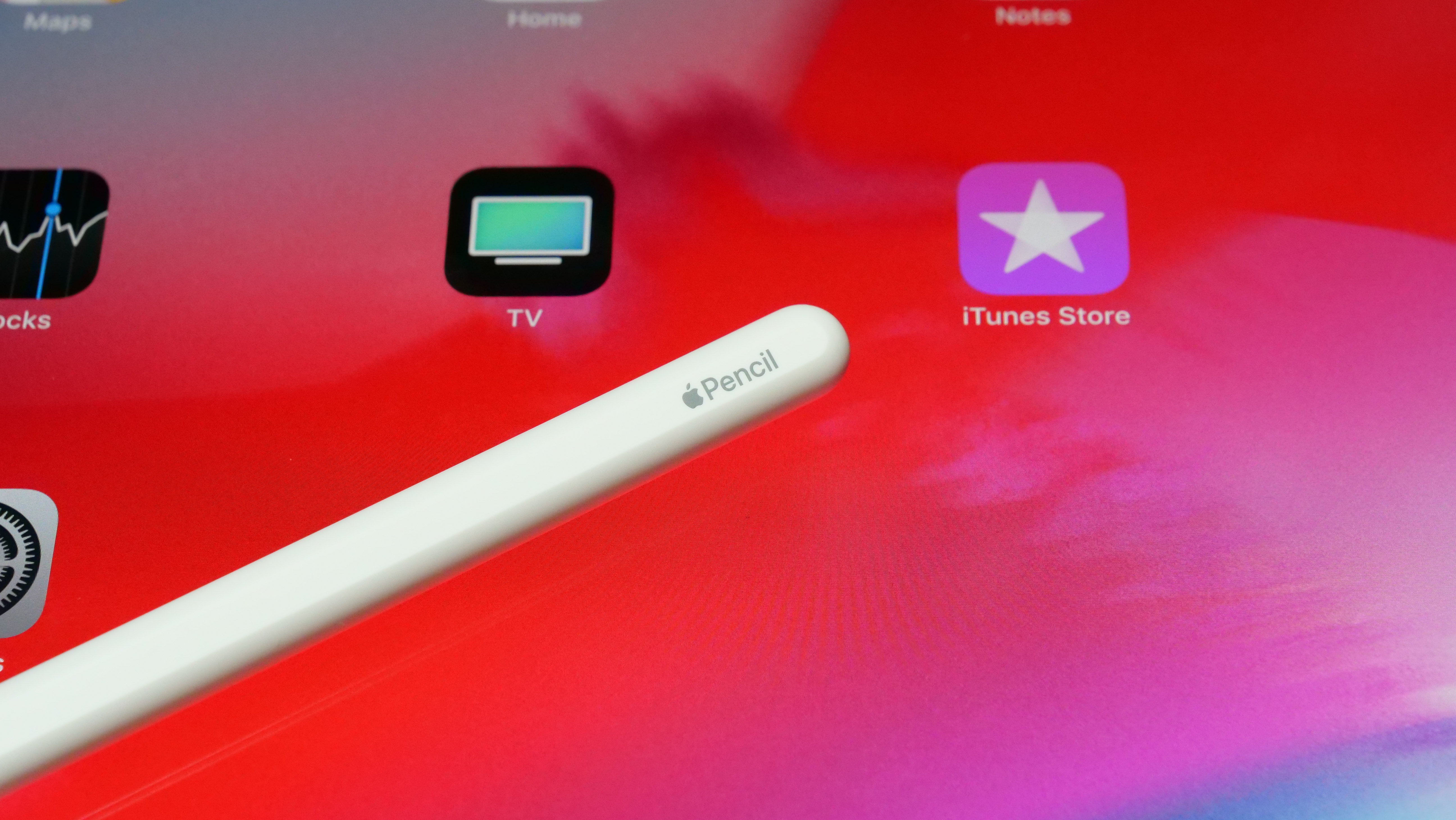 On the one hand, the massive iPad Pro 12.9 screen is just what's needed to scope out space aliens hidden in your living room (or similar) but it's also a bit large to hold when you're wheeling around.
The new Apple Pencil complements the new iPad Pro 12.9 pretty well, and it's so much better tha it's able to sit magnetically on the top and charge. The old 'alien antenna was a big miss, it felt.
The new USC-C connector needed means you won't be able to use any Pencils of old though, which will probably annoy those who are upgrading from the iPad Pro 12.9 that was first unveiled in 2015.
Using the Apple Pencil on the new iPad Pro 12.9 was a strong experience though, with the latency of the 'touch to brush' the best we've felt on an iPad so far - we feel far more like this is something we'd want to regularly use than before. It really does feel like it could replace a notepad, and on the larger screen it was much easier to see what you're sketching out.
Battery and camera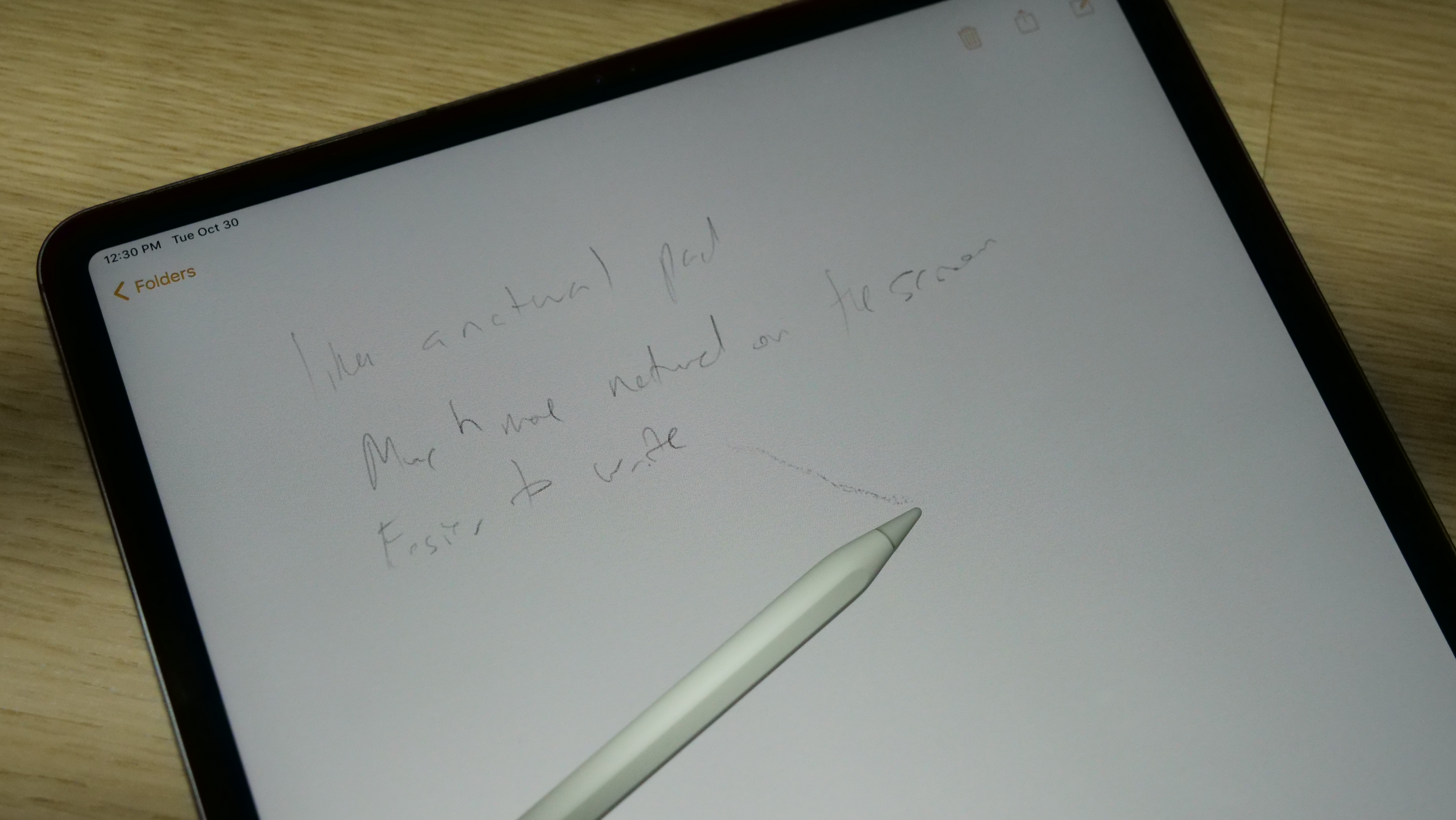 The new large iPad Pro is supposed to last 'all day' hours on a single charge if you're just messing about normally and not trying your hardest to run down the battery. However, Apple really skirted over this element in the keynote, so something tells us that battery life isn't going to be a headline spec here at all.
There's also the same 12MP sensor as seen on the iPad Pro 11 in the mix, so if you need to use the camera for work or in an educative scenario, we're thinking this is a nice thing to have.
Please don't use the iPad Pro 12.9 as your main photography device though, given the whoppingly large screen that will get in the way of anyone trying to actually see the thing you're trying to snap.
The sound quality out of these speakers is better than ever before - and given we were already taken with the power of the iPad Pro as a multimedia device, and how much thinner it is than before, the sound quality is exceptional.
In the loud auditorium of the demo area, it was almost impossible to hear people speaking, but still 'Ready Player One' was kind of audible over the din - and the vibrations inside were certainly powerful in the hand.
Early verdict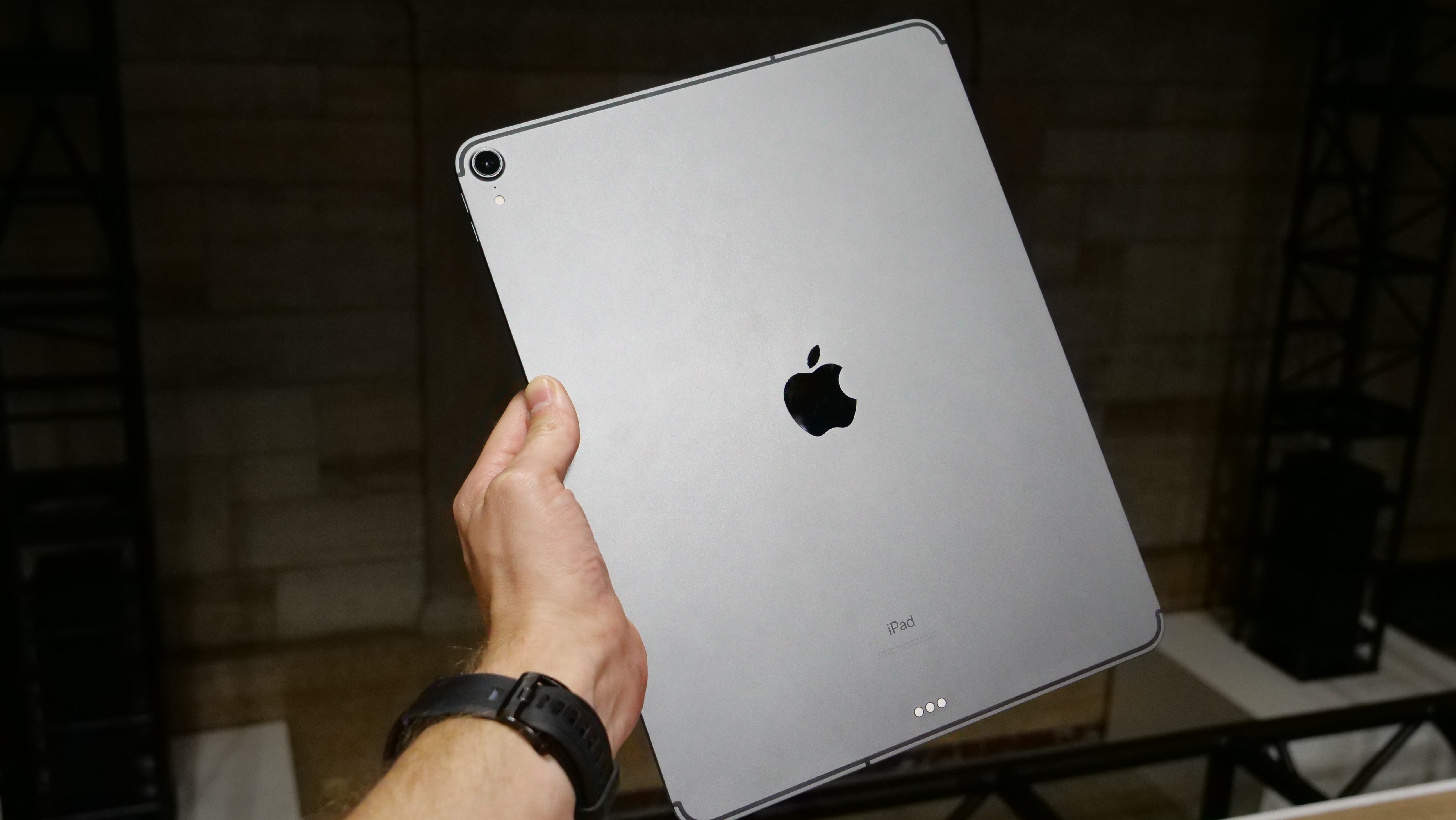 If we were going to buy a new iPad Pro, this would certainly be the one. The extra $200 is a lot to take, given you're not getting that much more of a spec bump beyond the screen, but it's still so nice to hold.
This is the tablet you want if you're a photographer looking to check out your images on the go (although we're not sure it supports live importing of said snaps) or want to have a separate machine that can output to a monitor.
There are still limitations within iOS 12 that will inherently stop many power users being able to use the iPad Pro as their main device - it can't multi-task on a larger screen, for instance - and it sucks that you have to buy the keyboard and Pencil separately.
But for day to day use, something that lets you interact with creative projects on the go, there's not much that's going to come close to this device.
from TechRadar - Technology Reviews http://www.techradar.com/reviews/new-ipad-pro-129-2018