HMD Global has been making Nokia phones for over a year now - it licenses the name for the devices - and the latest addition to its burgeoning line of devices it the mid-range Nokia 7.1.
The new device has an affordable price point that doesn't reach the same levels as the Nokia 8, but it still sports some impressive tech inside and out.
We've had time to play around with the new Nokia 7.1 at an event in London, and you can read on below to learn about what we've seen so far from the phone.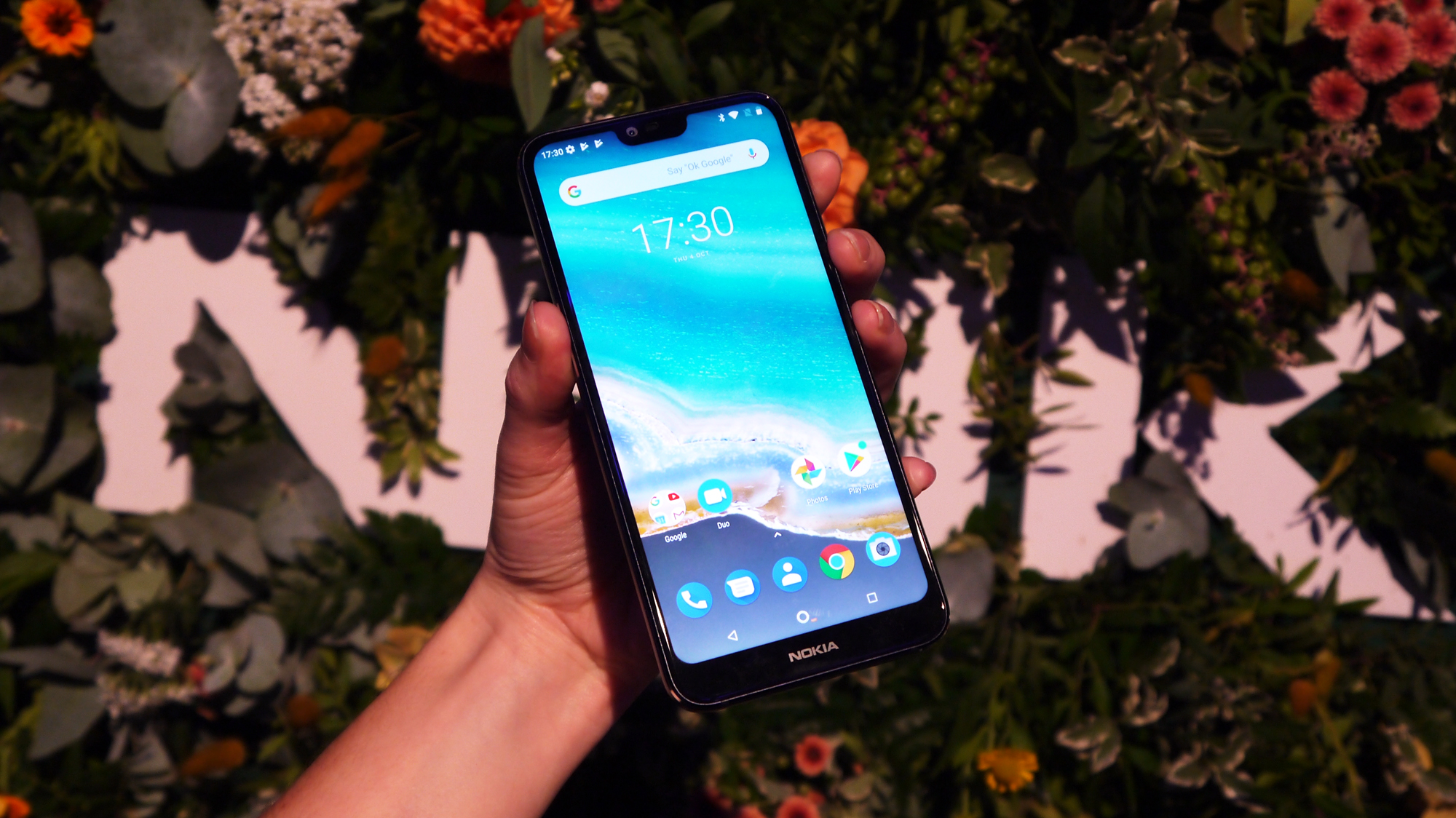 Nokia 7.1 release date and price
You'll be able to buy the Nokia 7.1 from October 18 in some markets including countries around Europe, the UK and the Middle East.
It will also arrive in the US, but an exact release date for that, and the rest of the world is still unclear.
The Nokia 7.1 price is £299 in the UK, where it'll be available from EE, Vodafone and Carphone Warehouse. Pricing and availability for the rest of the world is currently unknown.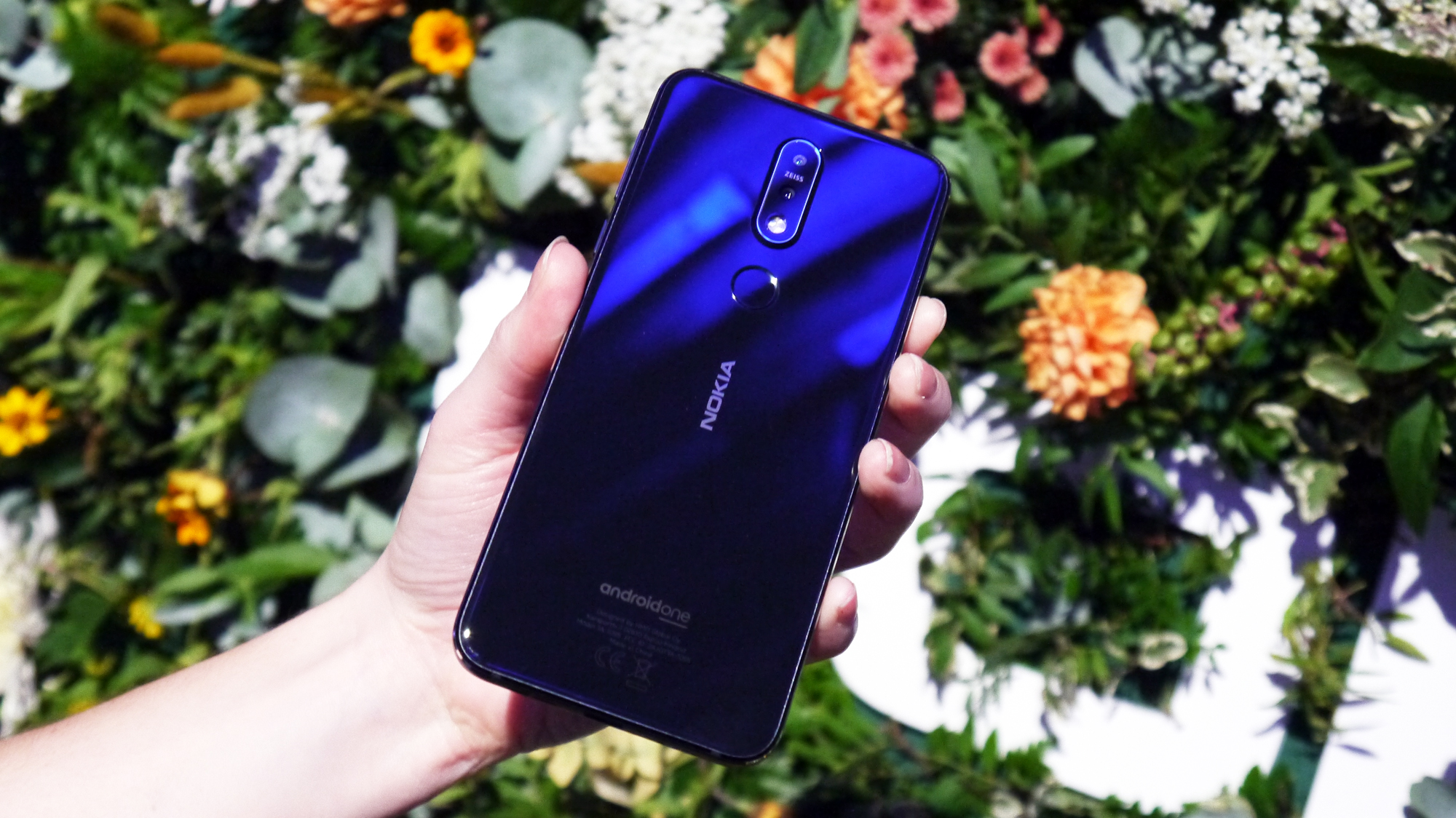 Design and display
HMD Global has put a big focus on the design of this phone. Its intention is clear that it wants to make a device that looks premium in the hand, but doesn't cost the same as its top-end phones like the Nokia 8 Sirocco.
It feels more premium in the flesh than the Nokia 6.1 (2018) and the original Nokia 7, and that's likely down to the contrasting metallic finishes on each device as well as the diamond cut colored edges.
You can buy it in either Midnight Blue or Gloss Steel. The design is lovely, but the big upgrade for this phone comes when you spot the display.
It's a 5.84-inch 19:9 aspect ratio IPS display with a FHD+ resolution. That's 1080 x 2280, so just a bit above Full HD as it has to be a bit higher as it's a longer display.
This looks similar to a lot of other modern smartphones at first glance with a relatively average sized notch at the top of the display and a thick lip along the bottom of the phone.
While the screen may not sound fantastic on paper, it has a few tricks up its sleeve that makes it seem - at least in our testing - to be one of the best displays on a mid-range phone at the moment.
It's the company's first display tech with HDR10 support, so any content being watched in HDR will look fantastic and it's able to upscale your normal video into HDR in real-time too.
ADD IMPRESSIONS FROM WHAT YOU WATCHED
It also comes with a similar technology to Apple's range of iPhones where the display will automatically adjust brightness and contrast to give you the best picture quality depending on where you are.
We've yet to have the opportunity to test this out fully, but it's an interesting feature we're looking forward to pushing forward at the time of our full Nokia 7.1 review.
Specs and performance
Inside the Nokia 7.1 is a similar affair to a lot of mid-range phones in 2018 with it sporting a Qualcomm Snapdragon 636 chipset that performed acceptably inside the Asus Zenfone 5 when we tried it earlier this year.
You've got the choice of 3GB or 4GB of RAM onboard, but both should be capable of running most of your favorite apps. You may find it's a little slower than what you're used to if you're switching from a more high-end phone.
For storage, you've got the choice of 32GB with 3GB of RAM or 64GB with the 4GB, and if you're set to download a lot of apps, games, movies and music we'd recommend going for the slightly larger version.
There is microSD support on most variants of the phone, but that's only in some markets and it's currently unclear what size cards the phone will be able to take.
In our limited testing we've found the phone to be relatively snappy under the finger, but it's not going to blow your mind in terms of the power you'll be getting here. If you're looking for a phone that is capable, but not stunning, this will suit you nicely.
Battery and OS
It doesn't sound great on paper, but there's a 3060mAh battery inside the Nokia 7.1. It has a USB-C port at the bottom of the phone for recharging and it'll be capable of fast-charge.
HMD Global say the phone will be able to charge from 0 to 50% in 30 minutes, but there's no wireless charging on the device. We'll be sure to push the battery on this phone at the time of our full review.
Software-wise, the Nokia 7.1 comes with Android One that includes the latest version of Android Pie and gives you all of the features you'd expect on a 2018 Google phone.
That means it's essentially stock Android software, so you won't get anything on the device that Google hasn't intended to include.
Camera
On the rear of the phone is a dual camera setup that features a 12MP f/1.8 sensor that sports larger pixels than a lot of other smartphones at this price at 1.28um pixels.
That's paired with a 5MP sensor, but that's just used for depth sensing capabilities for bokeh shots and a few other features. HMD Global claims this phone will be better at low-light photography than the devices that have gone before it.
CAMERA IMPRESSIONS
There's a Bothie mode on this phone that allows you to use the front and back cameras at the same time, and for the first time you can now record and stream video from both the front and back of the phone.
SELFIE CAMERA? Nothing from Abbas for that
Early verdict
ADD IN YOUR EARLY VERDICT
from TechRadar - Technology Reviews http://www.techradar.com/reviews/hands-on-nokia-71