Update: Numerous newer Fitbit devices have launched since the Alta first arrived, most recently the Fitbit Charge 3 and Fitbit Versa, not to mention some direct competition from the Fitbit Alta HR. But the original Alta has also since dropped in price. We've updated this review to reflect all of this.
Fitbit wants you to know that now, more than ever, it makes a model that can match your taste. The Alta was another attempt from the popular fitness tracker company to reach the last remaining few holdouts who hadn't been sold on its previous efforts, like the Fitbit Charge HR and Fitbit Surge.
What sets the Alta apart from the fleet of Fitbits? Its looks, primarily. It's a move forward for the company, but not done without looking back on its past. The Alta is a refined iteration of the older Fitbit Zip and Fitbit One, each of which house a modular, thus removable, sensor.
Obviously influenced by the big impact that more trendy wearables are making in the tech and fashion scenes, Fitbit's Alta might seem like a "me too" fitness tracker on the surface. But can it stand on its own?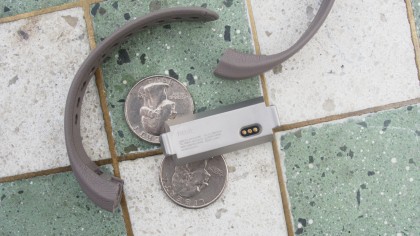 Well, sure. This fitness tracker nails the look and it has the fairly reliable Fitbit app to fall back on, as well. Out of the box, it offers accurate step tracking, super strong battery life and easy exercise and activity monitoring.
Like most wearables, you are the one in control of how much you wring out of the tracking experience. When it comes to Fitbit's Alta, you can closely keep watch on each movement, moment of rest, and daily weight, then set goals to improve upon each. But, you don't have to.
The Alta scales nicely to both entry-level and more hardcore users, with a dead-simple user interface (no buttons, just touch) and incredible battery life. SmartTrack, the new automatic exercise recognition feature, saves a trip to the phone to queue a workout. It's also customizable (at an additional cost,) so even the fashionistas can track in style.
Of course, it also now has more competition, as a number of newer Fitbit devices have launched since, including the Fitbit Alta HR - which adds a heart rate monitor to the Alta's arsenal, the Fitbit Charge 3 (and the Fitbit Charge 2 for that matter), the minimalist Fitbit Flex 2, and the Fitbit Ionic and Fitbit Versa, both of which are more smartwatches than simply fitness trackers.
Fitbit Alta price and release date
On the downside of things, it's a limited experience, especially when compared to some previous Fitbit models. Gone is the heart rate tracking found in the Charge HR and the GPS function of the Surge. But, considering the Alta's more affordable price launch price of $129 (£99, AU$199), it's clear that its existence isn't meant to cannibalize what Fitbit's other models have going for them.
The price has also dropped since the Alta was first released, and we've seen it as low as $70/£50/AU$150.
The original Alta came out in February 2016, but it was soon usurped by the Fitbit Alta HR that came out a little over a year later. At first we thought Fitbit would stop stocking the Alta in favor of the Alta HR, but both are still on sale through the manufacturer's website and a variety of third-party websites.
Display
Inside of the small module, Fitbit included a rectangular OLED display that puts up a no-frills, bi-colored visual presentation.
The Alta –despite its fancy looks– is a fairly basic tracker, and the display is a reflection of that, but still provides easy-to-read, bite-sized snippets of information. It might be a limitation of the tech, but the Fitbit app conceals this wearable's weakness with a minimalistic user interface.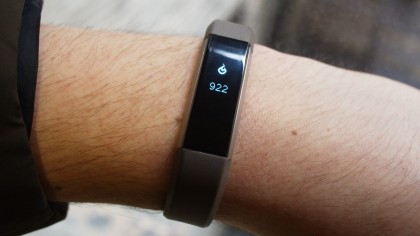 To turn on the Alta from standby mode, tap the screen twice or just flip your wrist like you would to check a watch. Either command will push the time and date, wrapped in any one of the few vertical or horizontally-oriented watch faces you've selected in the Fitbit companion app.
From here, tap once to flip the page and show another metric, like calories burned. There are four pages in total to navigate through until you cycle back again to the time and date. In my experience, you have to make a very concerted "tap" action to get any sort of response from the Alta. Even then, I found it hard to reliably get results switching between pages.
Compared to Fitbit's other trackers, the Alta is easily the best-looking. It only gets better if you plop down the extra $59 (£40, AU$99) for swappable leather straps or $99 (£79) for the metal strap. But, let's look at the basics of what you'll be getting with the standard version.
Inside the box, you'll find the Alta module, as well as a set of "classic" elastomer bands to snap into it. Aside from the standard instruction booklets, there's also a USB dongle that can be used by those who would rather sync up to a desktop or laptop instead of a smartphone.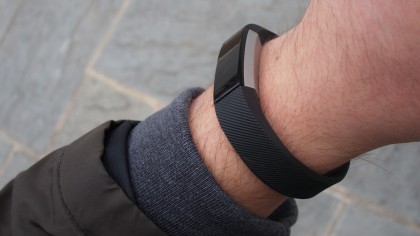 The module itself is simplistic, but elegant in its design. The plastic coating over the screen has the look and cool-to-the-touch feel of glass, and takes on a slight curve from end-to-end. It's hard to exactly tell how big the screen is beneath the sheet of black plastic, as there's only a little bit of info displayed at any given time.
The body of the tracker is wrapped in a brushed metal casing that gives it a nice amount of heft and visual flair. Laying on its side, you can see the angular effect come to an apex, and then diverge, creating a very subtle, but fantastic little stroke for a standard fitness tracker.
Flipped over, Fitbit's latest reveals its charging port. Unlike the Charge and Surge, which come with snap-in chargers, the Alta's cleverly clips on. It make fastening it a breeze by comparison, and it can be used a chip clip if you're really in a pinch. Jokes aside, I like it so much that I feel this should be Fitbit's de-facto charging method moving forward.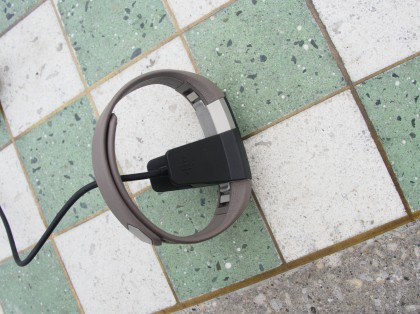 Fitbit built the Alta to be customizable, but to the extent that you explore those options is, obviously, up to you. But, let's say you do. You're going to need to take off the current band, and doing that is simple. On the bottom of the Alta, the band locks into the module with a snap-lock mechanism. Just push one side of the band at a time and slide it out. Replace it by pushing down until you hear an audible "snap."
Like the Alta, the Fitbit Blaze and Fitbit Flex both feature a removable module, and allows users to swap out bands to their liking. But, the company's latest fastens with a two-pronged mechanism, and not like many of the others in the lineup, which have straps that secure around your wrist like traditional watch.
Comfort
Fitbit's Alta is comfortable enough for all-day and all-night wearing, thanks to a few factors found in its design. First off, the module, like the screen, curves slightly. The side that touches your wrist is concave to fit the natural curvature around your wrist.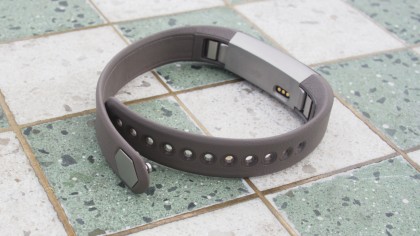 Next up, the latch mechanism is intuitive and hassle-free. The Charge HR and Surge fasten securely, but are a pain to loop through without devoting unnecessary coordination skills. The Alta is just as snug with two push pins on one side and a series of holes on the other to fasten them to. It's generally easier to put on, doesn't pinch arm hair and the fit is just right. I tried both large and small-sized bands and was able to find a comfortable zone in each.
The Alta retains its comfort no matter which bands you opt for. I'd go as far as saying that if you close your eyes and fasten the Alta around your wrist, you wouldn't be able to notice a difference between the rubbery-feeling Classic, the leathery Luxe, or the stainless steel bands. That speaks a lot to the Alta being a cozy wearable, but also that its optional bands are purely a cosmetic upgrade.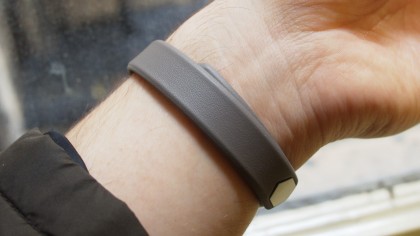 Fitbit provided the Alta for review with a large Classic band in black. It retains the etched styling found on the Charge and enjoys grabbing onto every dust particle in a one mile radius. This thing gets pretty mucky without much effort. Also in the goodie bag was the Graphite-colored leather option and it's a big improvement in terms of looks. But, the leather upgrade is just as comfortable as the Classic, and somehow, seems right at home on this Fitbit.
Like many other Fitbits and most fitness trackers, the specs inside, other than the sensors and battery, don't really paint a picture of what your experience might look like.
The Alta runs on Fitbit's own software and differs beyond comparison to other, more capable wearables and smartwatches, such as anything running Wear OS, or the watchOS-running Apple Watch 4, or even the Fitbit Versa and Fitbit Ionic.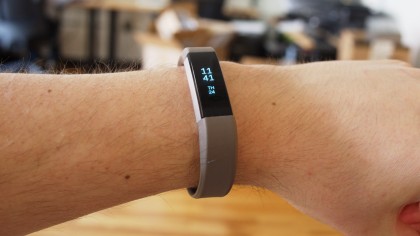 What is important to point out about the Alta's specs is that they allow it to do everything it sets out to do with ease and relative grace. Under the tough, plastic hood of the display, there's an OLED screen that's never difficult to see.
Beneath the screen, the Alta comes stocked with an accelerometer, which tracks your steps and can kick into SmartTrack after 15 minutes of consecutive activity. This wearable operates over Bluetooth 4.0, and also features a vibration motor, an essential ingredient in today's connected devices. It buzzes to notify you of texts and calls, and provides a celebratory array of pulses when you bust your fitness goals wide open.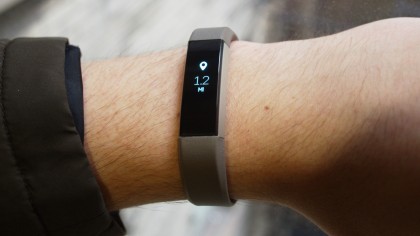 The battery life is the real star inside of Fitbit's latest fitness tracker. Once we received our review unit, we topped off the charge and let it drain. To our delight, the Alta lasted for a week and change. And that's with constant use, too.
Performance
As I stated earlier, the Fitbit Alta does exactly what it says it will, but not much else. Using it as intended, it stays on your wrist until it needs to be recharged. And because of this tracker's rather limited standalone functionality, there's not much reason to fiddle with it at all. This is good, as it just allows you get on with your day. But it's also not good, as its tap-sensitive screen is as responsive as a hormonal teenager.
The functionality of a Wear OS smartwatch, by unfair comparison, dwarfs the Alta. Regardless, I enjoy messing around on the screen, checking things that I already checked 5 minutes ago, even if I'm just draining the battery unnecessarily. The Alta allows you to scroll through your progress, which is just fine, but on most tries to do so, the screen just flat-out does not respond.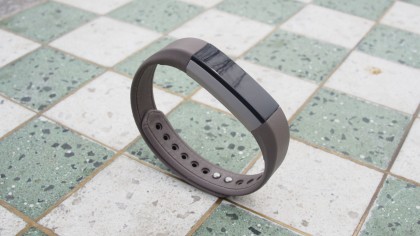 Most of my time with the Alta has been spent without even realizing that it's on my wrist, which is mostly a testament to its comfort. But, it's also just such a pain to get working that I'd rather not even try.
The Alta switches on almost without fail whenever I flip my wrist in that "checking-the-time" motion. But, of the few, lucky times I get it to turn on with a double-tap gesture, it doesn't respond to single taps to switch pages, and powers off after a few, frustrating seconds.
During the tutorial for the Alta, the Fitbit app instructs you to "bump, whack or tap" the Alta to wake it up "since it's not your typical touchscreen." It's true. What Fitbit has implemented is a tap-sensitive screen that wakes for accelorometer-jolting feedback. In my experience, smacking the Alta tends to work better than forcefully tapping it, but I'd rather not appear to be having an episode in public.
The two things that I've found that the screen does well is glimmer beautifully in the light and tell me when the battery is almost dead. And that's fine, for the most part. It's built to be a chic device, but a small button added to the side of the module really wouldn't have shattered the illusion that you're wearing a fitness tracker and not a boutique bracelet. That was already out the window when you spent two straight minutes tapping it to get it to turn on.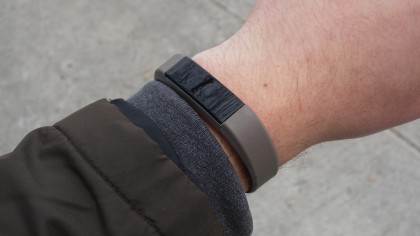 During my time with the Fitbit Alta, I tracked a few exercises, several miles of walking and a few weeks worth of sleep. Thanks to the new SmartTrack addition, I didn't need to manually log my fitness activities. It started tracking them after a few minutes of movement. And overall, the step tracking was simple to trigger, but rather touchy. If I bounce up and down in place for a few seconds, it will have added a bunch of false steps to my progress.
Like exercise, the Fitbit Alta can also detect sleep automatically, though I was better off triggering sleep mode via the app. I tend to fall asleep rather quickly and the Alta lagged behind a bit to begin logging my snooze. All said, the app displays sleep metrics in detail, so you can see exactly when you went to sleep, as well as how many times you woke up in the middle of the night.
Interface
Becoming familiar with the Alta's simple interface doesn't take long. The default screen shows the time and, depending on your selected watch face, the date and your overall progress made toward your main goal. You can switch between steps, distance, calories burned, and active minutes as your "main" through the Fitbit app.
You can also toggle the order in which the different pages appear in the Alta's user interface. For instance, If you'd rather see how many miles or kilometers you've traveled, you can make that your main page.
The interface of the Alta is generally used for checking in on things, not for making any adjustments. For that, you'll need your phone and the Fitbit app. Here, you can do things like adjust goals, check in on new challenges to take on and take a look at the remaining battery life. I'll dig into the app more on the next page.
SmartTrack empowers both you and the Fitbit Alta to leave your phone at home. Sure, it doesn't have GPS, but this automatic exercise detection feature can track workouts ranging in length from 10 to 90 minutes. It's adjustable, so you can push yourself to meet a minimum exercise duration before the Alta tracks the data.
The Fitbit companion app for the Alta is the same one used for every other Fitbit device currently available. So, if you're a Fitbit veteran, you'll be right at home. For everyone else, this app is incredibly easy to use.
You'll be forced to download it in order to sync it up with the Alta. Once you've created a link, you're good to go. But there's much more to see if you're one who likes to sort through settings.
From the home screen of the app, you can easily adjust your daily workout, sleep, water intake goals and more. There really are a ton of options to toggle through.
A feature called Sleep Schedule can give you a more in-depth look at your sleeping patterns. Better yet, it compares your habits with the data from other Fitbit users to show you how you stack up. You can use this information to build sleep and waking goals that are said to lead to a healthier lifestyle.
Clicking into the Alta on the main menu, you can adjust details like which wrist you'll be wearing the devices, or whether you want it to buzz you every hour as a reminder to move.
Fitbit's app allows you link up with several third-party fitness applications, too. For a complete list, check out this page. But, MobileRun stands out, as it can track your run via your phone's GPS capability, something the Alta can't handle by itself.
Compatibility
Fitbit's products are among the most platform agnostic devices out there. That said, Linux users are still out of luck here.
You'll be able to download the Fitbit companion app on iOS, Android, Mac and Windows 10.
If you're a desktop or laptop user, Fitbit included a USB dongle that you'll need to sync the Alta up with the applications. Other than that, there aren't any other notable differences between using the Fitbit app on a PC versus a smartphone or tablet.
Battery life
The stellar battery life of the Alta is its best feature. One charge can yield up to –or over, in my experience– one week of use. It's more than enough time needed to familiarize yourself with the way the Alta feels during day and night, as well as how it tracks your steps.
Fitbit hasn't disclosed the exact mAh capacity within the Alta, but whatever's inside in small and light, but somehow lasts for a generous heap of time. What's better is that once it does eventually dies, it only takes about an hour to recharge back to full health.
The Alta will give you a warning when there's less than a day of projected battery life remaining, and you can resume business as usual. But, all functions –including the watch function– will cease until you find a charger.
Fitbit's latest wearable can only be fairly compared to other fitness trackers in its price and feature range. Nevertheless, its fetching design will probably result in it being brought into discussions along with fashionable devices, like the Apple Watch range.
The Alta's closest competition though comes from the Fitbit Alta HR, a wearable with much the same design but that you'll pay a little more for and get a little more from - namely a heart rate monitor.
That makes it a more comprehensive fitness tool, but if all you need is a basic step tracker then it's overkill.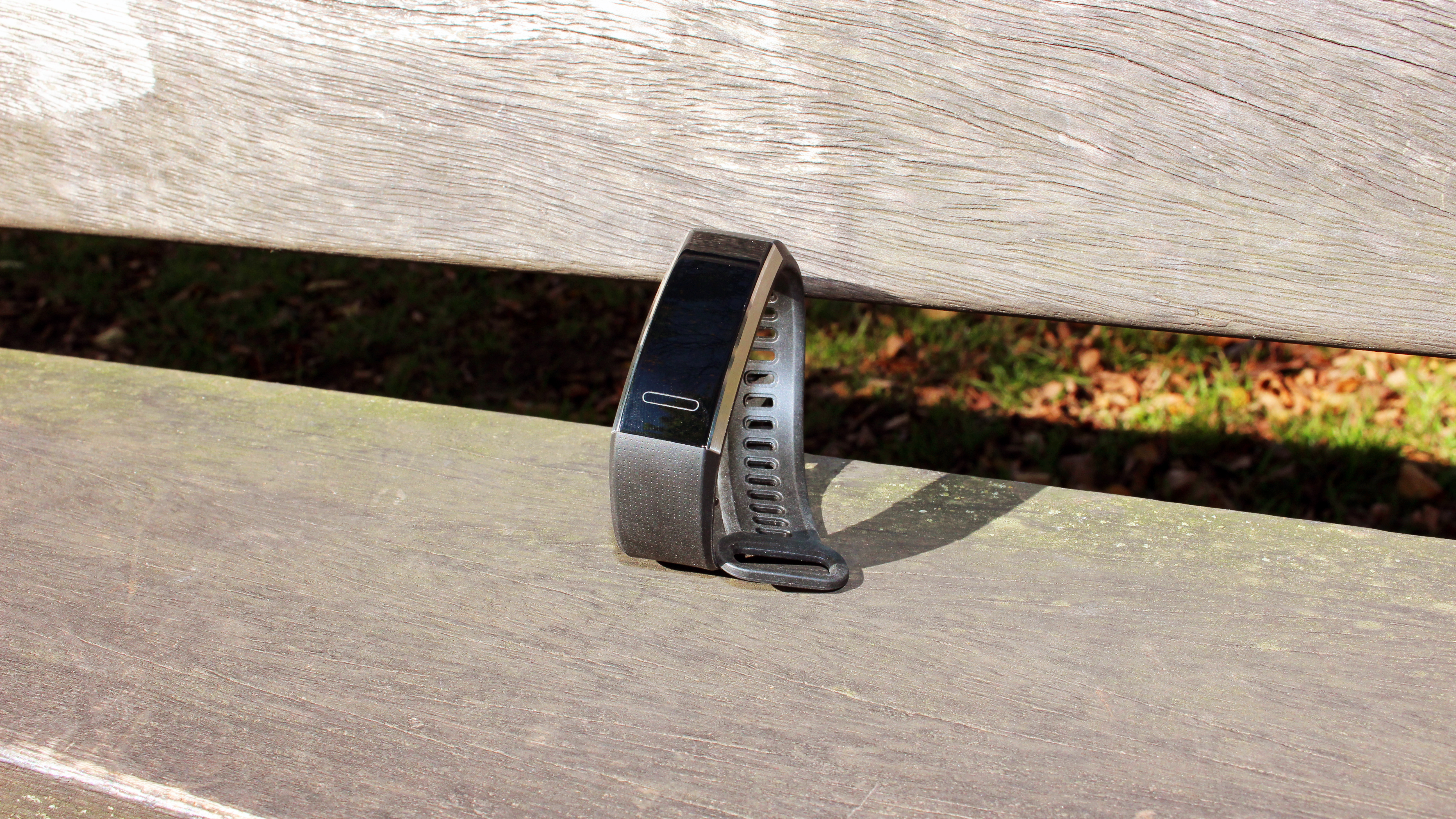 You might also want to consider the Huawei Band 2 Pro, a wearable that's packed full of features - including a heart rate monitor and GPS, yet comes in at a similar price to the Fitbit Alta.
However, some of its metrics aren't entirely accurate and its design isn't quite as nice.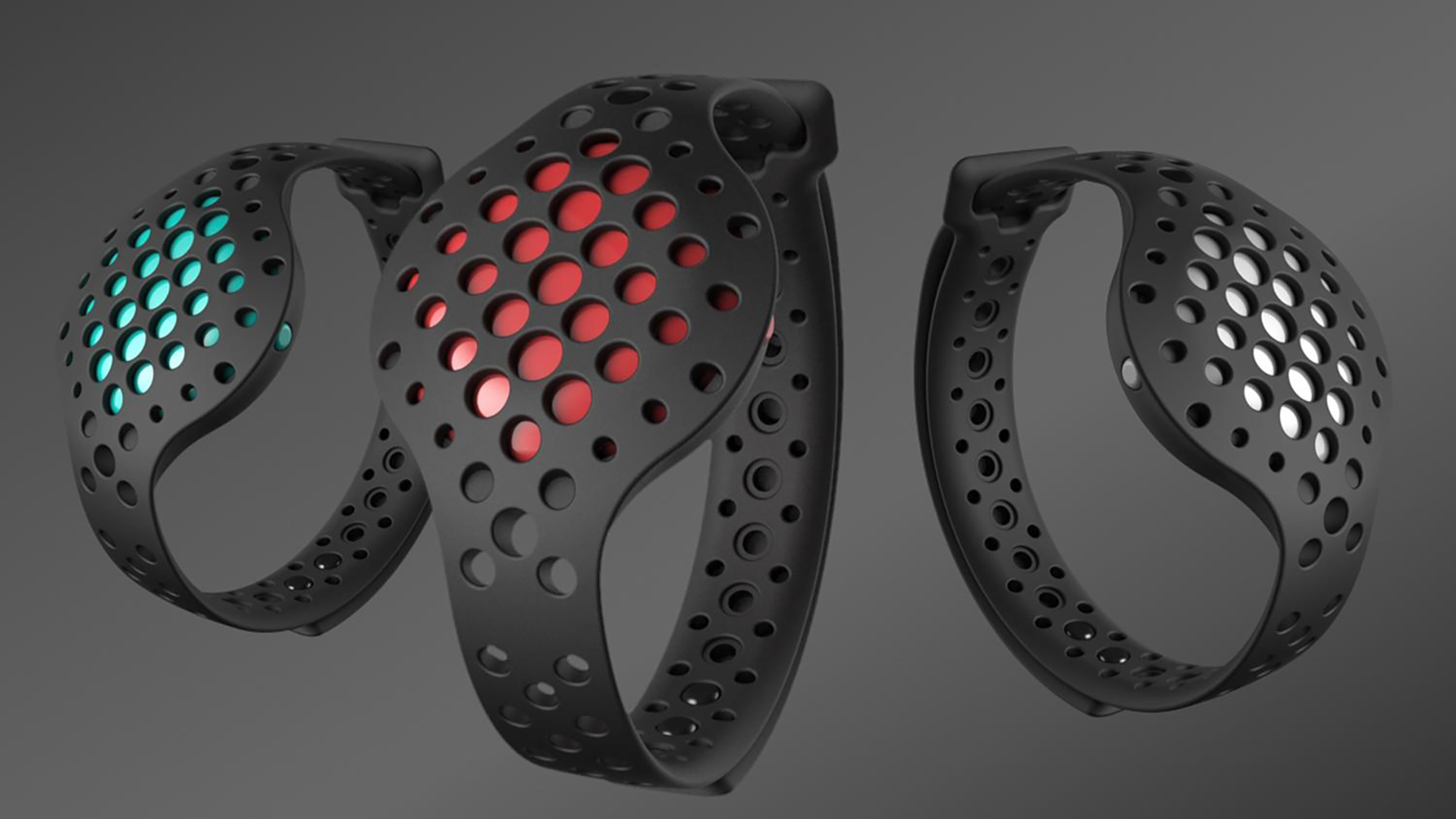 Then there's our favorite cheap fitness tracker, the Moov Now. You sacrifice a screen here, but get highly accurate tracking for not just steps, but also swimming strokes, running impact and more, all wrapped up in an unusual, waterproof design. It's also if anything slightly cheaper than the Fitbit Alta.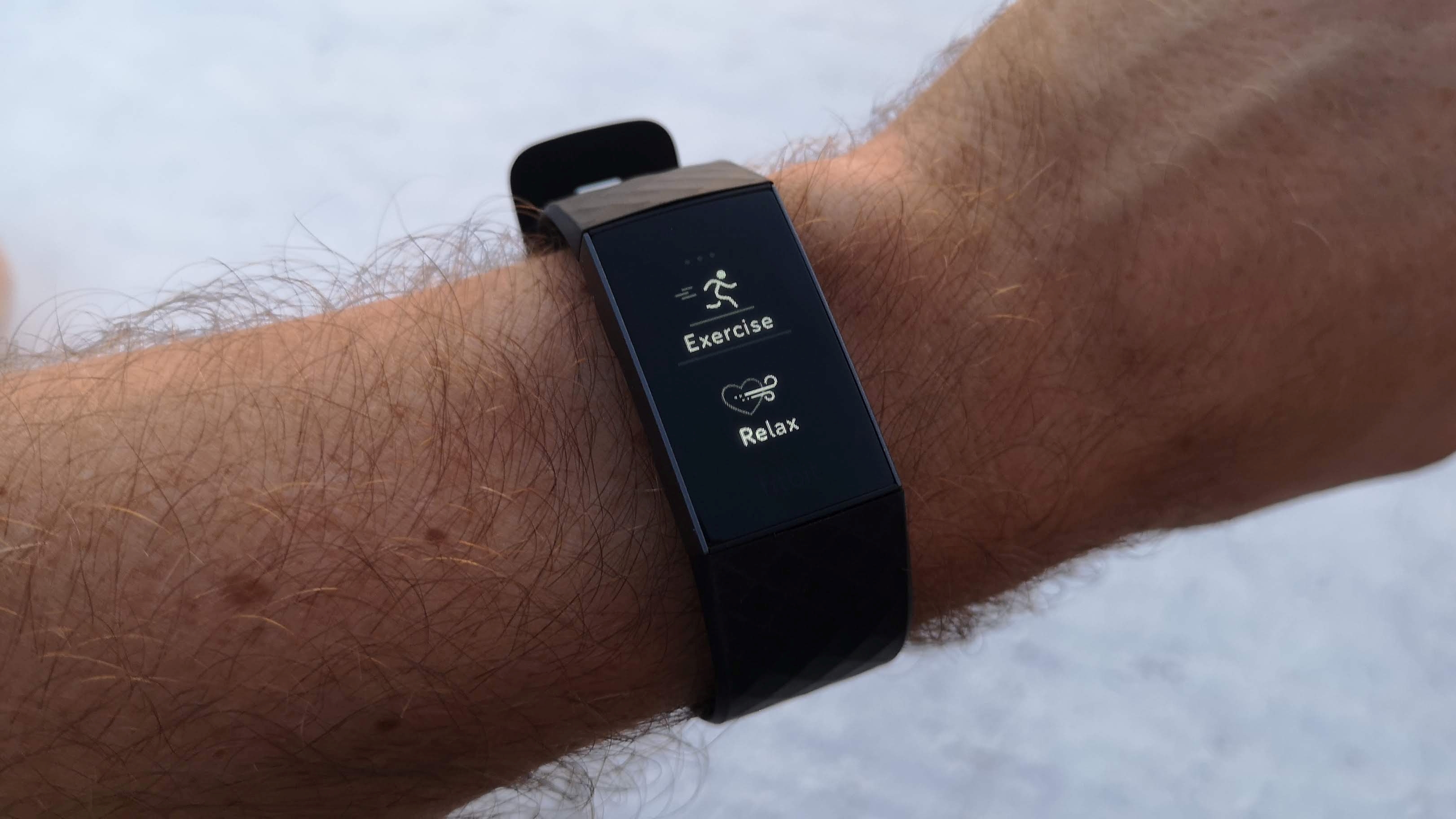 Got a bigger budget? Then you could consider the Fitbit Charge 3. This is a much newer device from Fitbit and it has a chunkier design than the Alta, but that space is used to pack in a bigger screen, full waterproofing and a heart rate monitor, though there's still no onboard GPS.
Fitbit's Alta fits snugly in its product offering as a competent tracker that doesn't cost too much. This one, unlike many of the others, has the added benefit of rocking a style that will turn heads.
When Fitbit announces a new product, people pay attention. But for how long should the masses be captivated by the Alta?
There's a lot to like here, but it's also bogged down by some things that just don't sail all that well even in 2016 when it launched, let alone in 2018.
We liked
This tracker struts a gorgeous look. I really dig the angular shapes found on the module and the swappable bands can help you stand out from a crowd of joggers.
Battery life is important to me, and I'm glad that Fitbit is among the small list of companies that still lead the charge of juice-packed devices.
The Alta is super comfortable. During my first week with the activity tracker, I didn't encounter any instances of pinched hairs, rashes, or snagging on my clothing. I even felt a little naked once I took it off, the tell-tale sign of a wearable that is probably worth your money.
We disliked
The Fitbit Alta wins big as a reliable tracker of fitness-related tasks, but the inclusion of a screen seems pointless. The touch-based gestures (tap twice to power on, once again to turn a page) rarely work as advertised and there's really no depth or unique quality to the visual experience that Fitbit provides here.
A screen on a wearable, ideally, would allow me to do much more without having to travel to and from my phone to execute a command. Other competitors, like the UA Band, allow for such options while dealing with a similarly small amount of screen real estate.
This fitness tracker, while fairly comprehensive in its exercise coverage, isn't for the hardcore. It isn't waterproof, and doesn't pack in a heart-rate monitor or GPS capabilities. But if you're looking for these features in a Fitbit, you'll have to pay more.
Final verdict
If you're looking for a fitness tracker that does exactly what it says it will do and not much more, there are a lot of options will satisfy that very itch. The Fitbit Alta is one of those options.
It's relatively affordable, works on numerous platforms, rocks a stand-out style and brings along some killer battery life. Those are some big positives.
But along with it, there are some real bummers here. The screen, while a seemingly thoughtful addition at first, is pretty useless. It adds little to nothing to the experience, but often detracts from the overall enjoyment because of its lack of responsiveness.
Overall, the low points of the Alta don't wipe away the fact that this is a competent, devilishly good-looking fitness tracker. You probably won't fool anyone into thinking you're wearing the latest in designer jewelry. But it's about the closest that $70/£50/AU$150 – plus another chunk for the Luxe leather band – will get you to that accolade.
from TechRadar - Technology Reviews http://www.techradar.com/reviews/wearables/fitbit-alta-1317934/review