Fossil has released a lot of smartwatches in 2018, but until now they've all sported the Snapdragon Wear 2100 chipset that's now over two years old.
That's a big change for the new Fossil Sport. This is the first smartwatch from the company to come with the latest innovation in smartwatch chipsets, and it's one of the first wearable devices to feature the new tech.
The device is aimed at those who want a sporty companion rather than a Fossil Q Explorist HR and its more premium look, and we've had a first look at the device so you can read all about it below.
Fossil Sport price and release date
You're able to buy the Fossil Sport now in the US for $255 or the UK for £249. There are two different sizes and lots of style options for the new watch, but you'll be spending the same no matter which one you go for.
We don't currently know whether Fossil will be bringing the watch to Australia and other regions, but we'll update this article if we hear about further releases.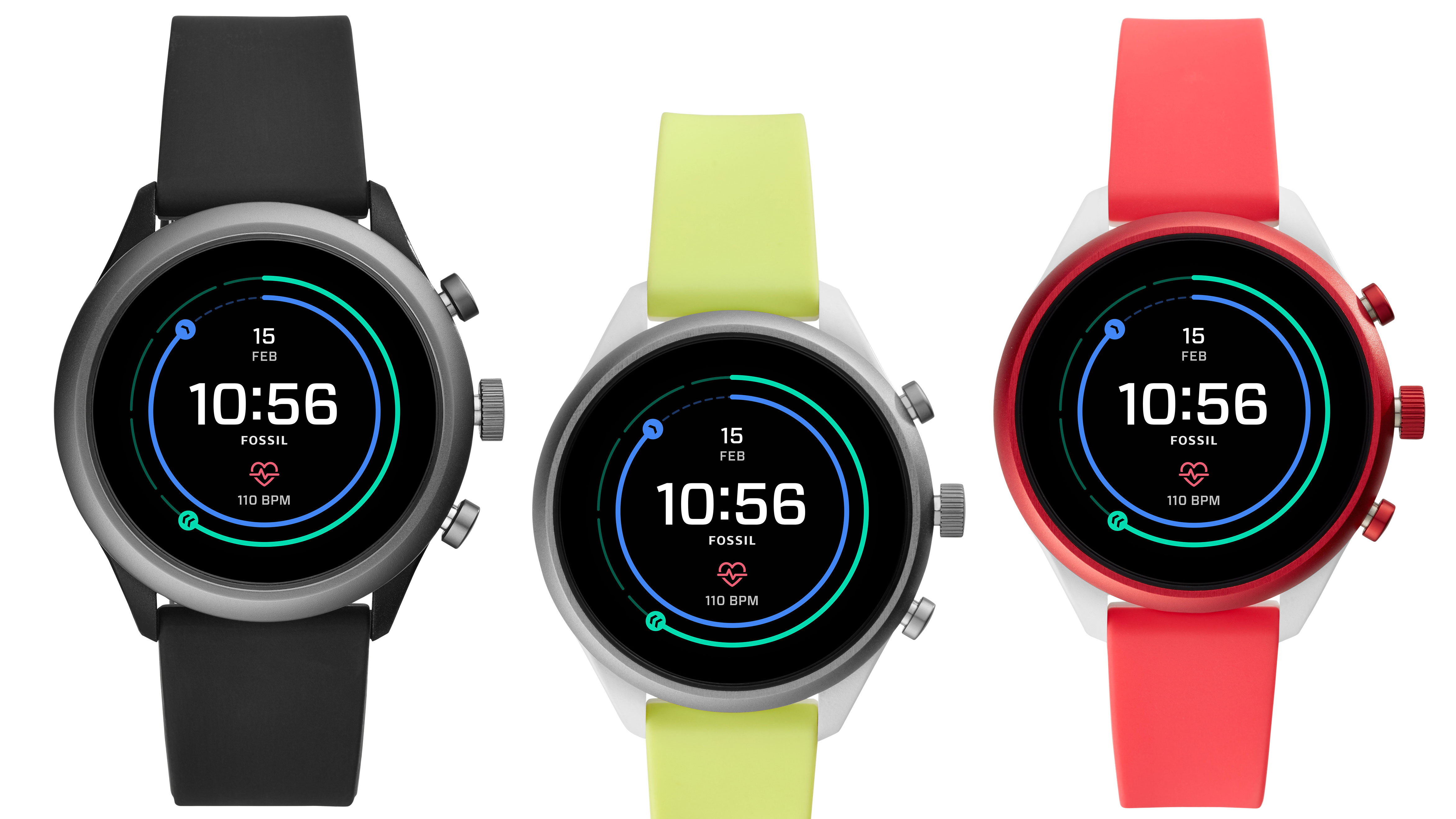 Design and display
The Fossil Sport comes in two different sizes, but each is light on your wrist making it a suitable companion for exercise. Think more Garmin Forerunner than the metal Fossil smartwatches you may have seen before.
This is a new design language for Fossil, and its referring to the watches as "ultra-lightweight".
Each device has a nylon body, and the front is topped with aluminium to make the look a bit more premium. That means the rear of the watch feels a little cheaper than devices like the Explorist HR, but it seems like it'll feel comfortable when you're sweating.
If you're looking for a top-end, premium feel device this won't be for you, but if you want a good looking device that's also slim and light enough to wear when exercising you'll probably like the design of the Fossil Sport.
The body of the watch comes in either 41mm or 43mm cases, and you've got the color choices of silver, rose gold, gold, blue or red. On top of that, you've then got 28 different silicone straps to choose from.
Fossil isn't currently advertising any other strap choices, but these are all 22mm options so it's likely you'll be able to buy third-party straps and use them.
If you have a larger wrist you may prefer the slightly larger display you get on the 43mm version, but the red watch pictured throughout this hands on shows the 41mm that features a large enough display for you to navigate around Wear OS.
Fossil hasn't revealed the size or specs of the screens on either version of the Sport, but it's large enough on each of the devices. Viewing angles seemed good too, and each watch was bright enough to read in daylight.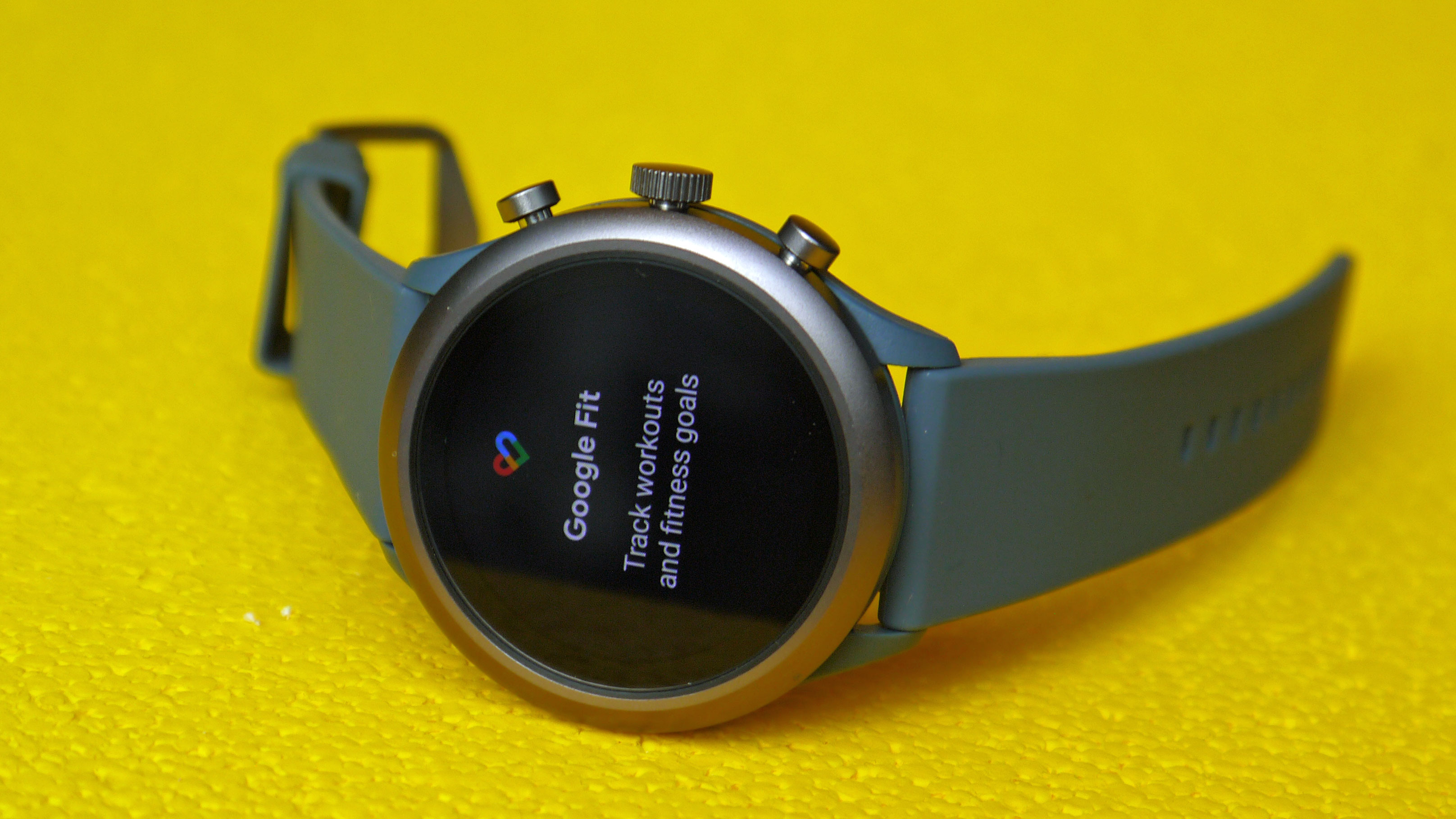 Fitness
The Fossil Sport doesn't particularly have amazing upgrades in the realm of fitness considering its name. It does have some notable additions, and the main one is GPS.
That means you'll be able to take this watch out and track your location even if you don't have your phone on you.
There's also a heart rate tracker, activity tracking and sports tracking for over 30 different activities including cycling, running, yoga and more.
There's 4GB of storage on here too, so you can upload your own music to the watch and listen to it through Bluetooth headphones.
The watch is also water resistant up to 5 meters, so you'll be able to take this into a pool and track your swim.
Specs and performance
This is the first watch to run the Snapdragon Wear 3100 chipset announced by Qualcomm few months ago.
We didn't notice the effects of the new processor in our limited testing of the watch, but it's sure to be something that makes its impact known over time. A lot of the highlights of the new processor mean the company can offer improved battery life and slightly better power too.
The watch comes with the latest Wear OS software on-board, so you'll get the new user interface Google unveiled earlier this year. That makes receiving notifications easier and accessing features like Google Fit quicker.
There's also Google Pay on the Sport, so you'll be able to pick up a bottle of water using contactless payments midway through your run.
We don't currently know how good the battery will be on the Fossil Sport, but the company estimates that it'll last a single day with average usage.
Apparently with the power saving mode turned on you'll be able to get two days of charge, but if you want to be able to make the most out of the watch you're going to have to charge it each evening.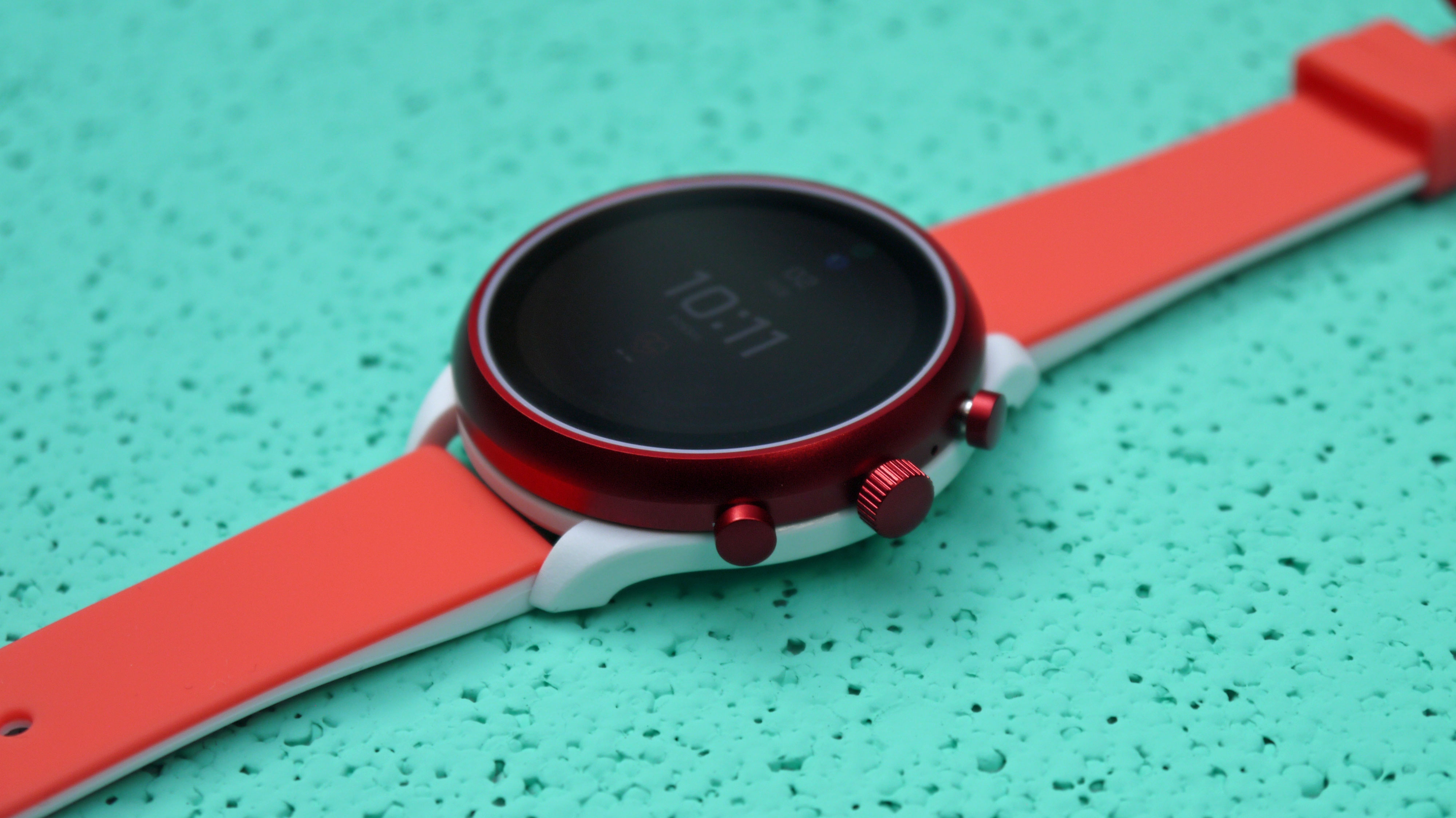 Early verdict
The variety of designs available for the new Fossil Sport means you're sure to find a design you like if you're looking for a sports focused device that won't look out of place on a night out.
While it may not be the most premium feeling watch the company has created, it does have an attractive look when it's on your wrist.
If you're after a sports watch that you can also wear in your day to day life, the Fossil Sport may be just that. Hopefully the Snapdragon Wear 3100 offers solid battery life and performance improvements over previous Fossil watches, and if it does that may make this one of the best smartwatches released in 2018.
from TechRadar - Technology Reviews http://www.techradar.com/reviews/fossil-sport-hands-on