So here we are, with a new iPad Pro to check out - one that's insanely powerful, overhauled design, improved screen and a slew of added extras.
Apple needed to improve the iPad Pro since its launch, and this is the tablet that it said it wanted to make. A smaller device with a larger screen, power for the true pro user and an Apple Pencil that it's not so ruddy easy to lose.
These were all things that needed to be done to the tablet to make it a true device for the professional, and they've been done.
So here we are with the iPad Pro 11-inch (or iPad Pro 11, to you and us), which aims to fix every problem the first slew of Pros had.
Indeed, Apple called this new model 'the iPad we wanted to make from the beginning' - but while this is easily the best tablet Apple has ever made, there's a big question over whether the 'average' user will really get enough benefit out of the new iPad Pro to warrant the extra cost over the 'basic' iPad launched earlier this year.
iPad Pro 11 price and release date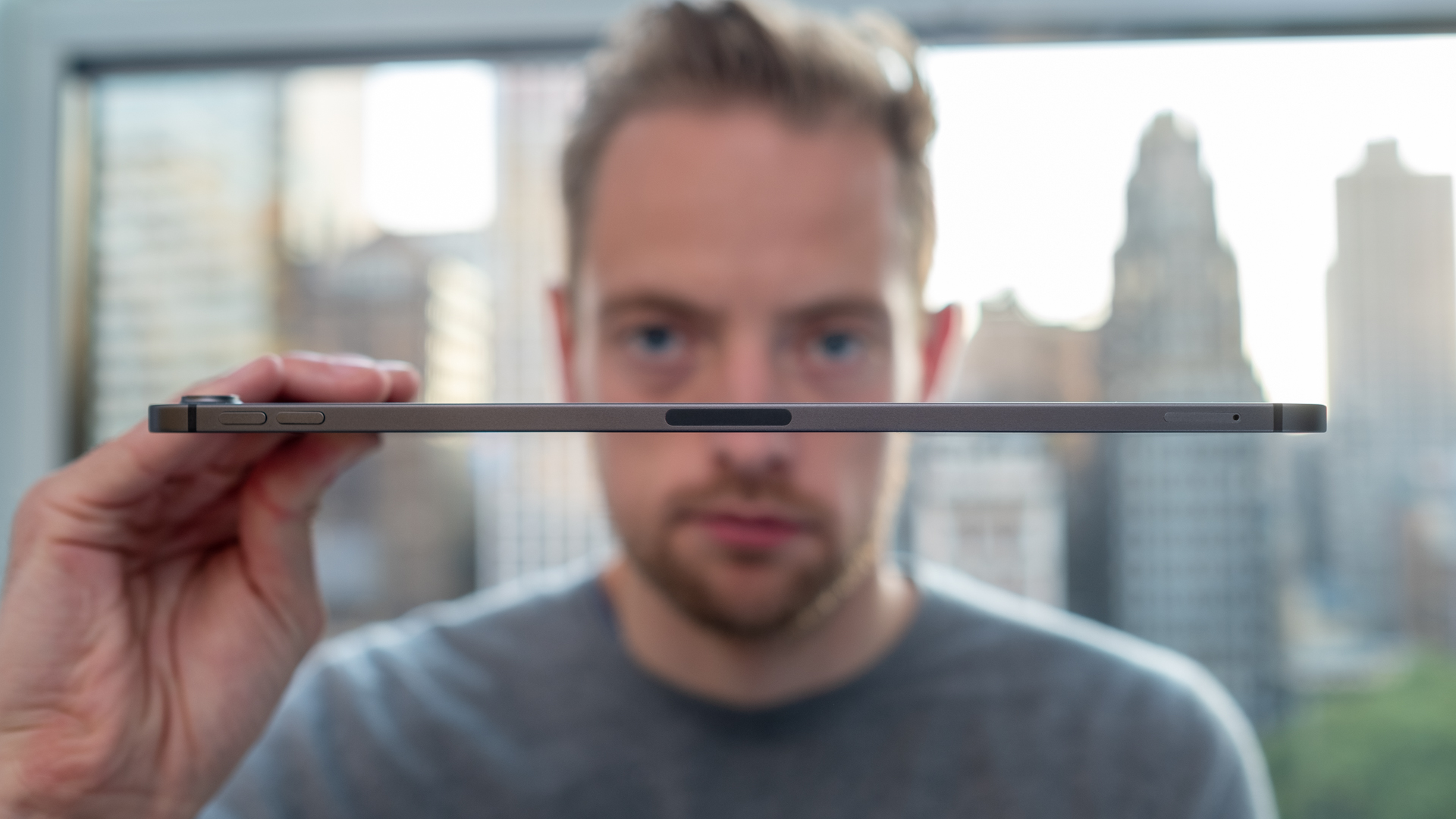 The new, smaller, iPad Pro 11, which we're looking at here here (there's also a new iPad Pro 12.9) will start at $799 / £769 / AU$1,229, and comes in variety of configurations.
To start with you can get it in a Wi-Fi-only version, or with a cellular connection to allow you to access 4G data on the go.
Then you've got a variety of storage capacity options, so let's break down the pricing. That starting price above is for the Wi-Fi-only version with 64GB of storage on board.
The next storage size up is 256GB, which starts at $949 / £919 / AU$1,449, followed by 512GB for $1,149 / £1,119 / AU$1,749. Top of the heap is the 1TB version, which costs a whopping $1,549 / £1,519 / AU$2,349.
Note that all the above prices are for the Wi-Fi-only version of the slate – if you want to add cellular connectivity you'll need to shell out an additional $150 / £150 / AU$200.
The new iPad Pro 11 is available to pre-order now, and the release date is imminent, as it's set for November 7.
All new screen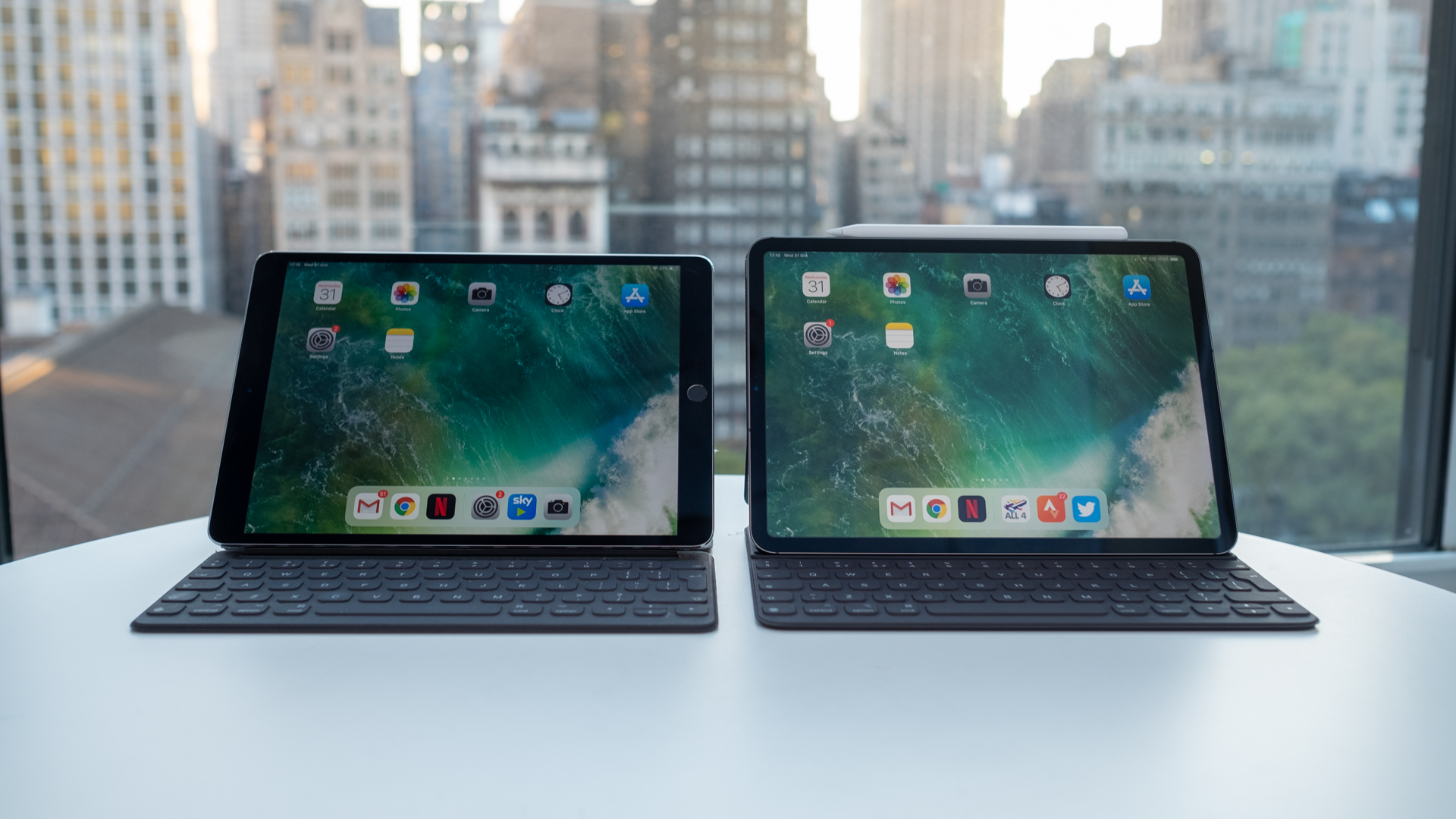 Usually with a new iPad, there's one thing that stands out above the rest in terms of a new feature, but there are many this time as Apple overhauls its most powerful (and expensive) tablet.
The one that most users will note when picking up the iPad Pro 11 for the first time is the new screen, as it's stretched closer to the edge of the device and loses the thicker bezels that used to spring around the sides.
The 11-inch screen itself has been upgraded by Apple to use a Liquid Retina display, something we first saw on the iPhone XR when it launched recently. It's not got the same stunning effect you get from an OLED display - such as those you might find on the Samsung Galaxy Tab S4, and with the high price the new iPad Pro commands, not having the best screen technology irks.
That's not to say it's a bad screen in any way - Apple's TrueTone technology, or the 120HZ refresh rate both really do add something to the quality of the experience - and when watching HDR content it has strong detailing throughout the image.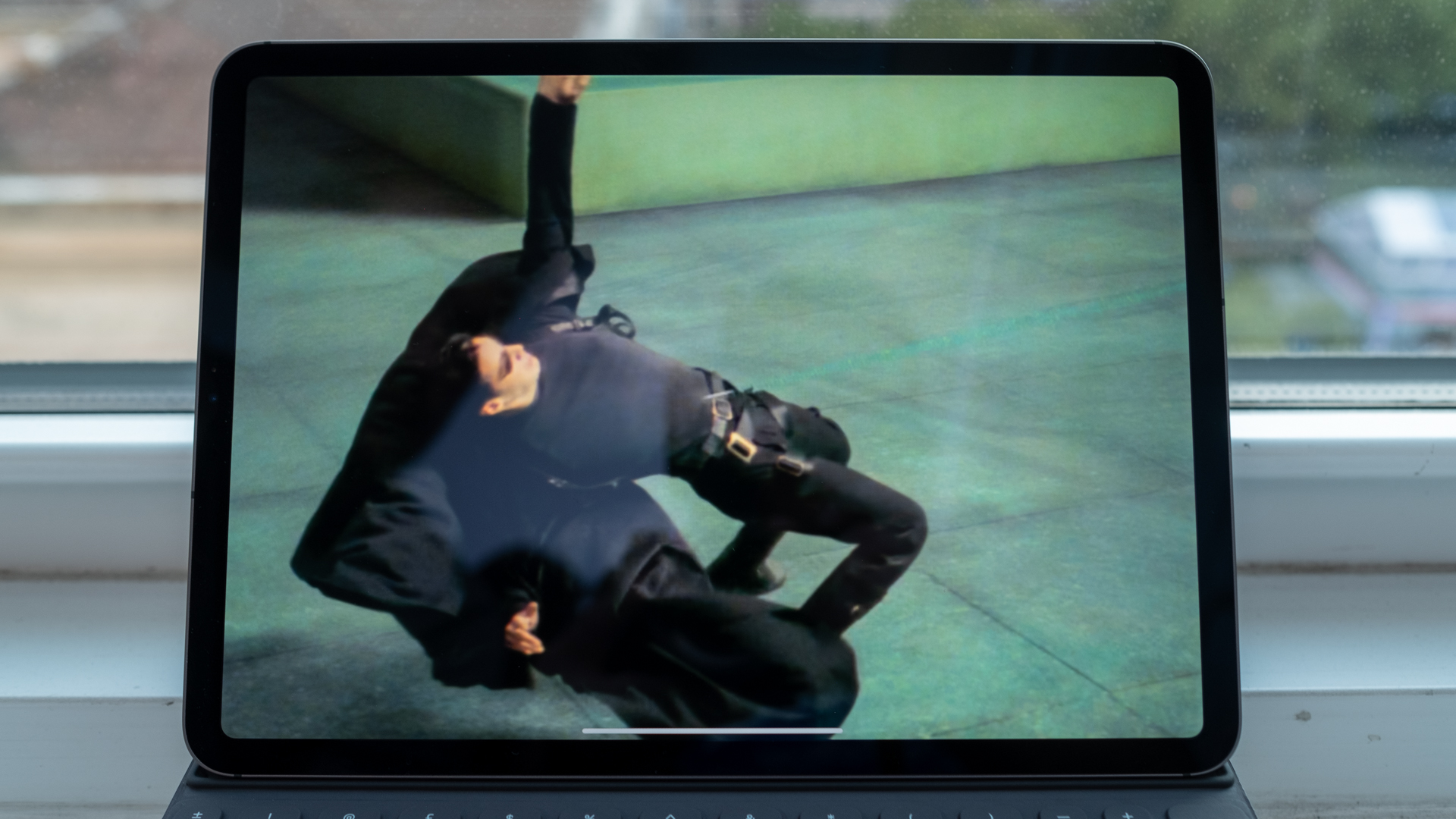 It's not got the rich color reproduction you might enjoy from OLED screens, erring more on the side of natural hues. If you're watching a period drama or gritty series, this is probably better - but for the more powerfully visual scenes you might find it a tad washed out, with the LCD backlight bleeding through the dark sections more than on an OLED display.
The overall effect of the larger screen is impressive when compared side by side with the older tablet, but you'll probably be surprised how much bezel there still is.
One might have expected to see the display push right to the sides of the device, but there's still that slightly thick bar around the edge, which also houses the front-facing camera and stops you accidentally pressing the screen when holding the device in landscape.
Improved design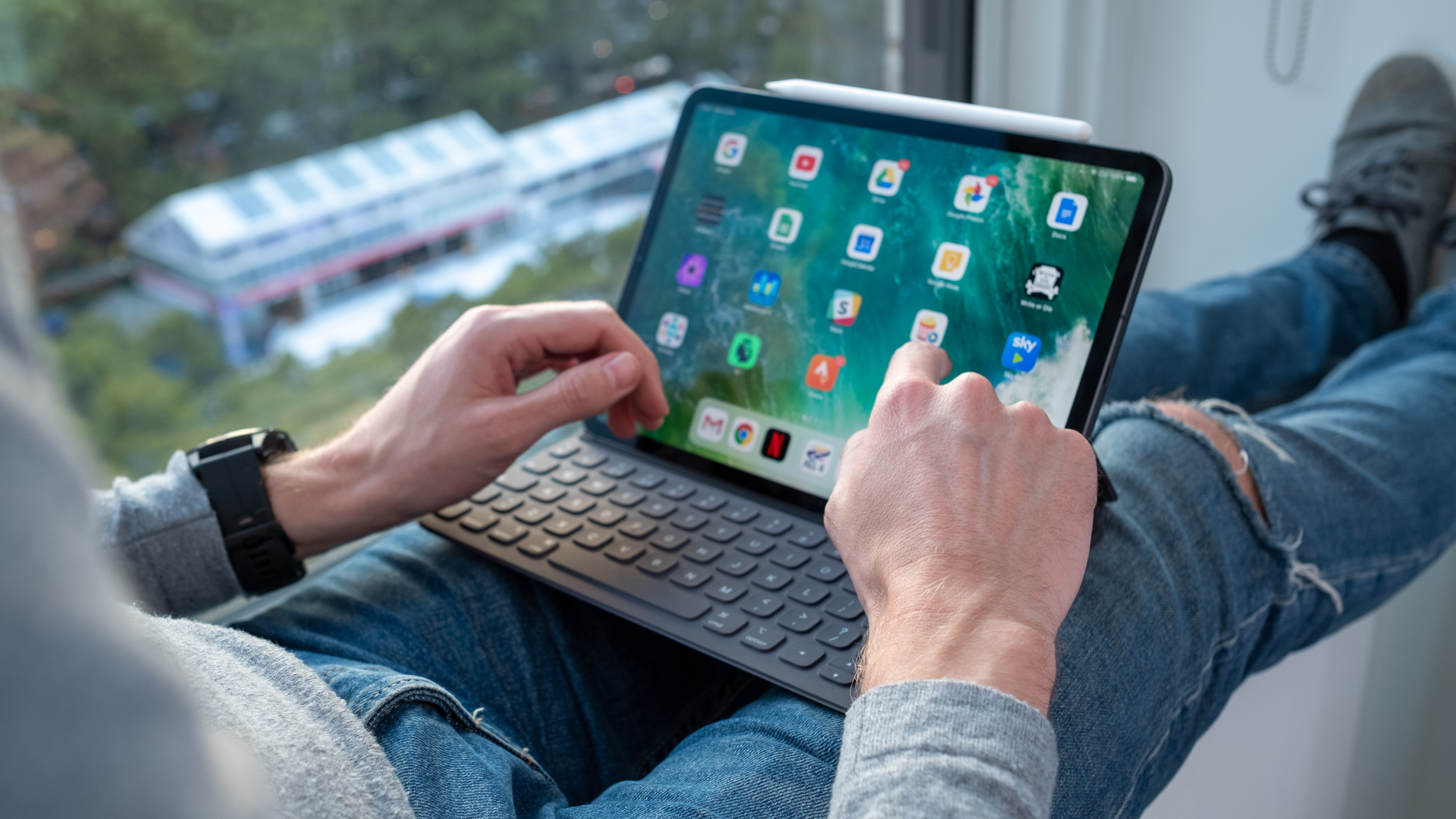 Apple seems to like to go through phases when it comes to design, flipping from smooth curves to a more industrial, almost brutalist design - and the latter is what you've got on the new iPad Pro.
The sides are more akin to the iPhone 4 or iPhone SE than any other device we've seen from the brand, and it makes holding the iPad Pro 11 a slightly different experience.
It's not uncomfortable, and makes the iPad a touch more grippy, but it lacks the premium feel a curved piece of metal offers to the palm. Sir Jony Ive claimed, in a recent interview, that this was due to the engineers finally letting the brand do that through component miniaturisation, but in reality it feels that this was only created to give a flat edge to stick the Apple Pencil to.
The overall design quality is definitely a step up, although there's no glass on the back here - of course, wireless charging is unlikely to be supported in a tablet just yet.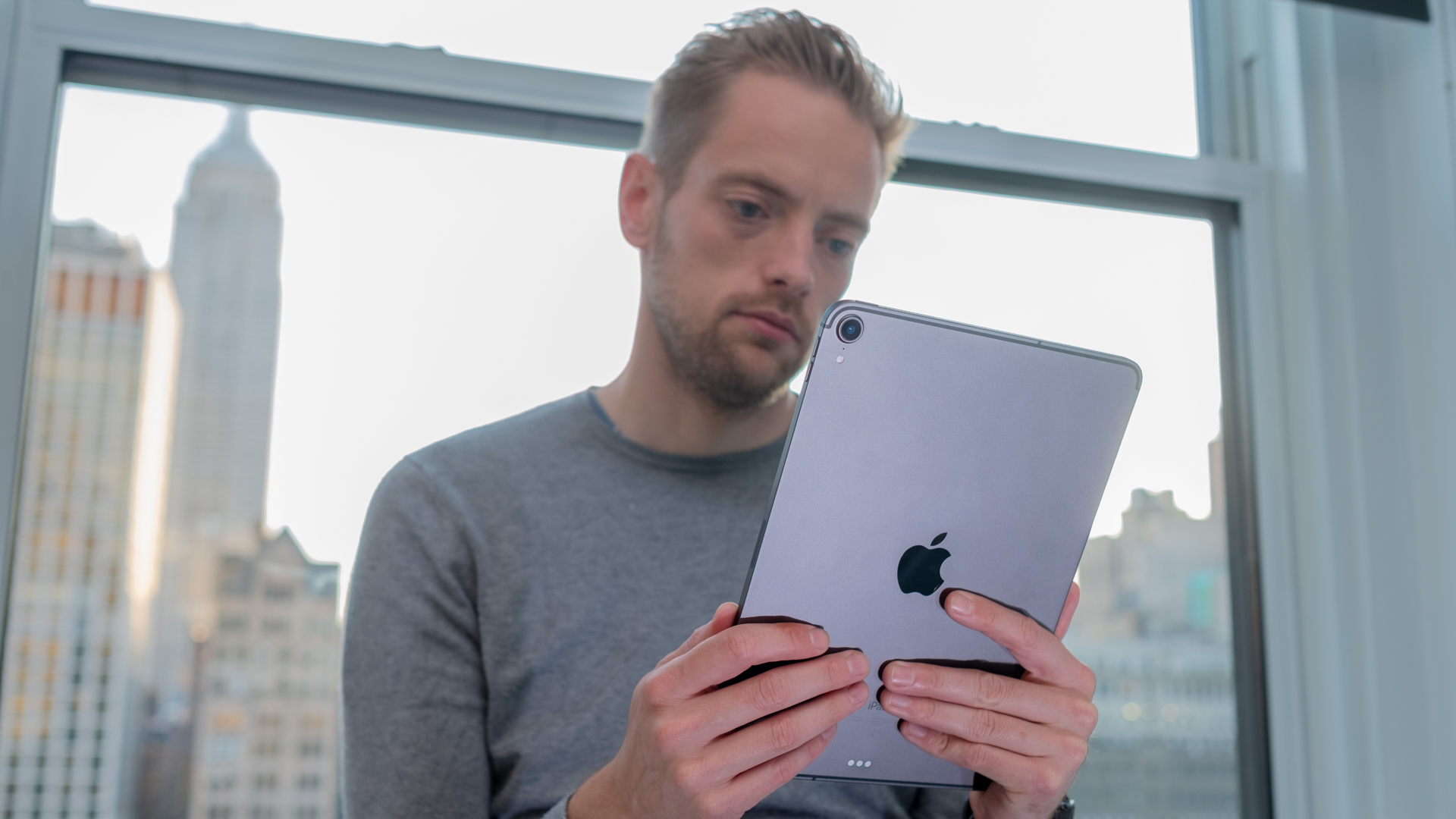 The speakers in the corners of the device are still present as a quartet, but each has been tooled to include a woofer and tweeter in each to improve the sound - which is good as Apple has removed the headphone jack from this device.
With no headphones in the box, this is going to be a source of real annoyance for the new owner who will probably run into issues pretty quickly.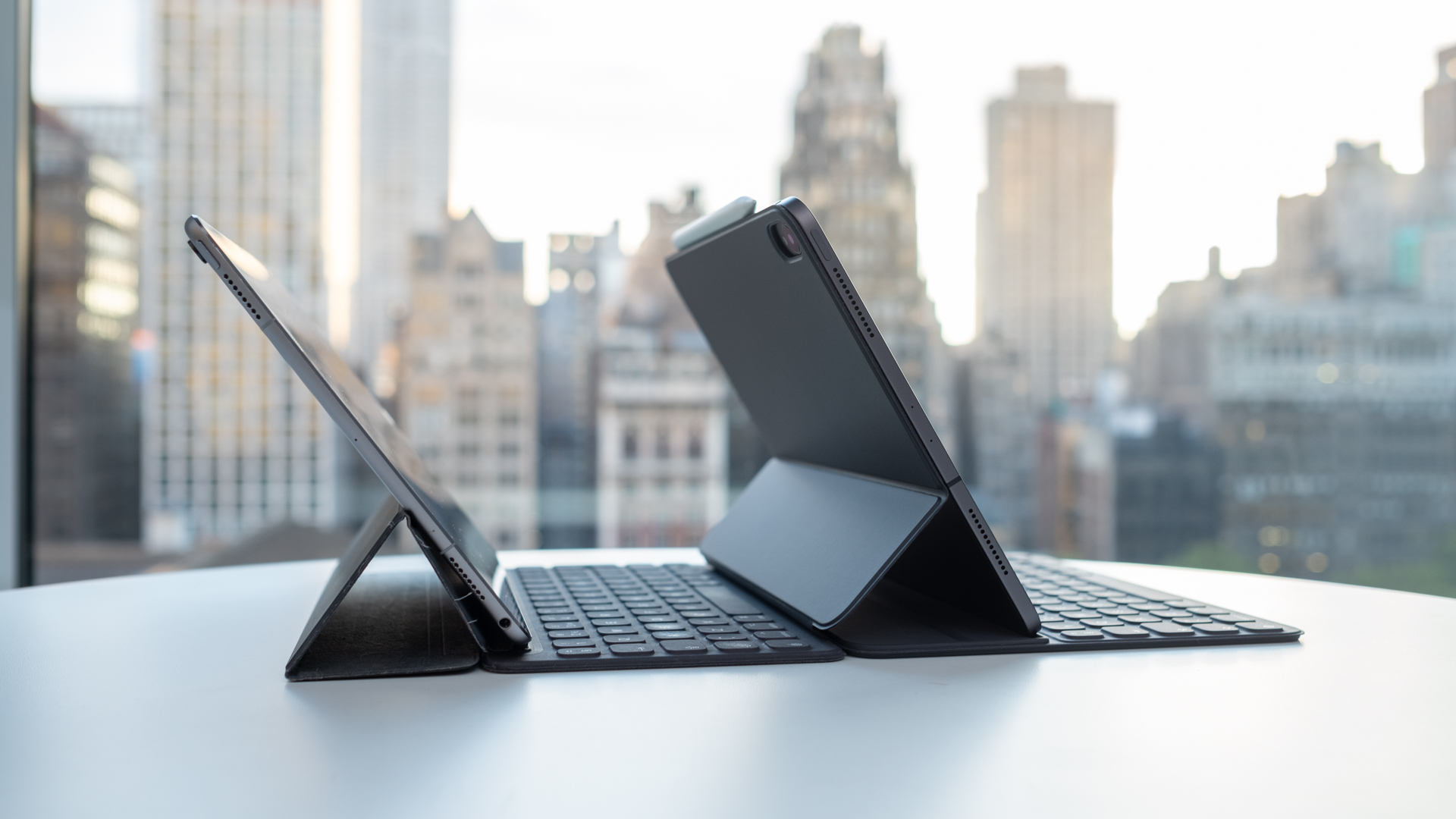 You could say 'it's fine, I'll just use the adaptor from my iPhone, after Apple dropped the headphone jack from the iPhone 7'. Well, firstly we'd ask why you said something so specific and descriptive, but would then have to tell you... not happening, as Apple has transitioned the iPad Pro to a USB-C connection, like on the Macbook.
So the upshot being: if you don't have a pair of Bluetooth headphones, or have a lovely wired pair of cans you want to use, you're going to have to spend more money on this tablet.
Sure, you can buy some nice Bluetooth options, and you might already have some. Or you can spend $9 / £9 / AU$15 on an adaptor to use your currently wired headphones in the same manner. Either way, this is a key thing to be aware of before purchase.
Let's begin with a big new feature to the iPad: Face ID. Apple's long been a supporter of biometric security on its devices, and has been using the TouchID fingerprint scanner on its iPad range for a while now - but that's gone as the bezels have been shrunk.
Instead, you're now getting facial recognition through Face ID, where a high-definition scan of your face allows for very secure authentication. We've seen on the iPhone range this could be spoofed, but's it's very tricky indeed, so is safer than a fingerprint.
It's also much easier to use on a tablet, as putting your thumb on the home key was never that easy, especially when holding the iPad in portrait. We found we got into the iPad Pro 11 flawlessly most of the time, with range of vision to be able to detect a face pretty wide.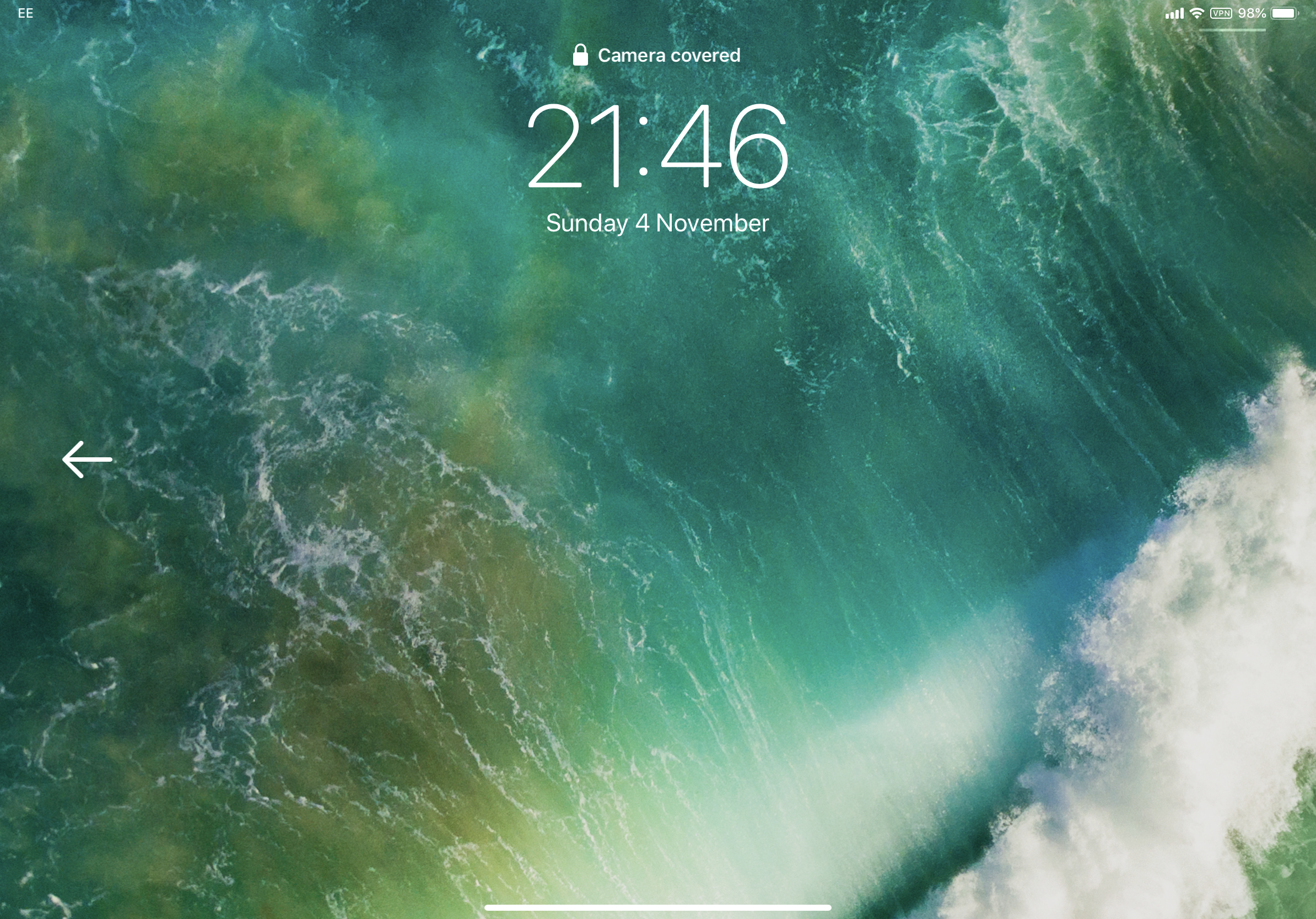 However, it's a long way from perfect. Firstly, the way many will hold the tablet in landscape mode will cover the camera - you quickly learn you have to lessen the grip on one side to make sure you're letting the sensor check out your gurning visage.
The second issue is that you use the tablet a little further away, and if it's propped open on a desk, or flat on a table, you'll need to position your head in the 'vision window' to make sure you're getting recognised. It's not hard to do, it's just annoying when it doesn't 'just work'.
Using Face ID to store passwords or log into sensitive apps is great though, and on the whole the addition of facial recognition is a massive boon to the iPhone.
Pencil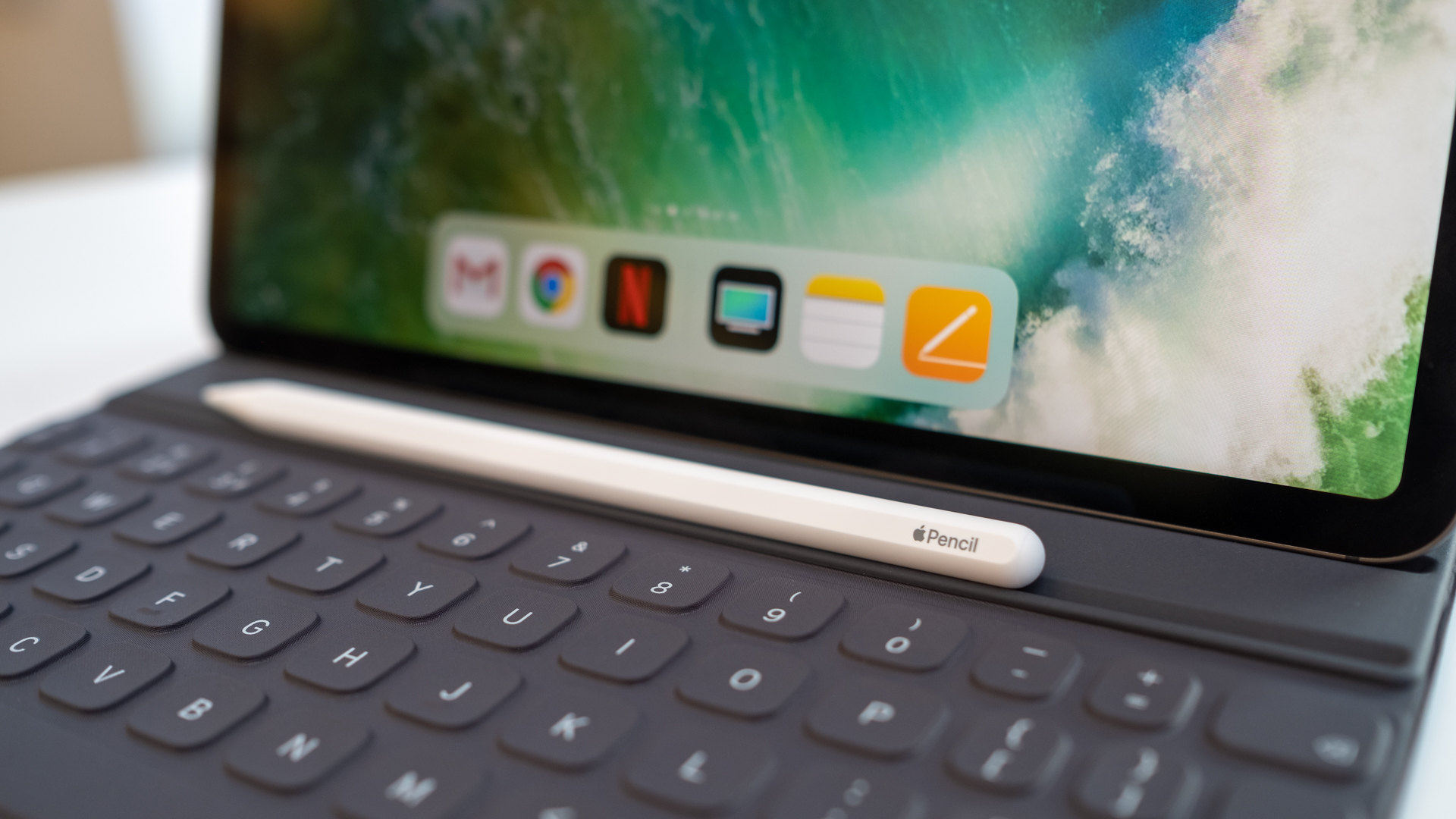 The Apple Pencil and the iPad Pro are synonymous, both launching at the same time, and Apple has finally added something we've been crying out for: a way to keep it attached to the iPad.
With a flat edge, there's now a magnetic strip that locks it to the top of the device, so it should in theory be charged and ready to use.
We say 'in theory' as we had a few issues with the Pencil. The first is with synchronisation: when it clips on magnetically, it's supposed to pair with the iPad Pro (which ours did) and then be ready to use when removed (which ours did not always do). It also came unclipped easily when the iPad Pro was taken out of a rucksack, with the Pencil slipping off into some dark recess rather often.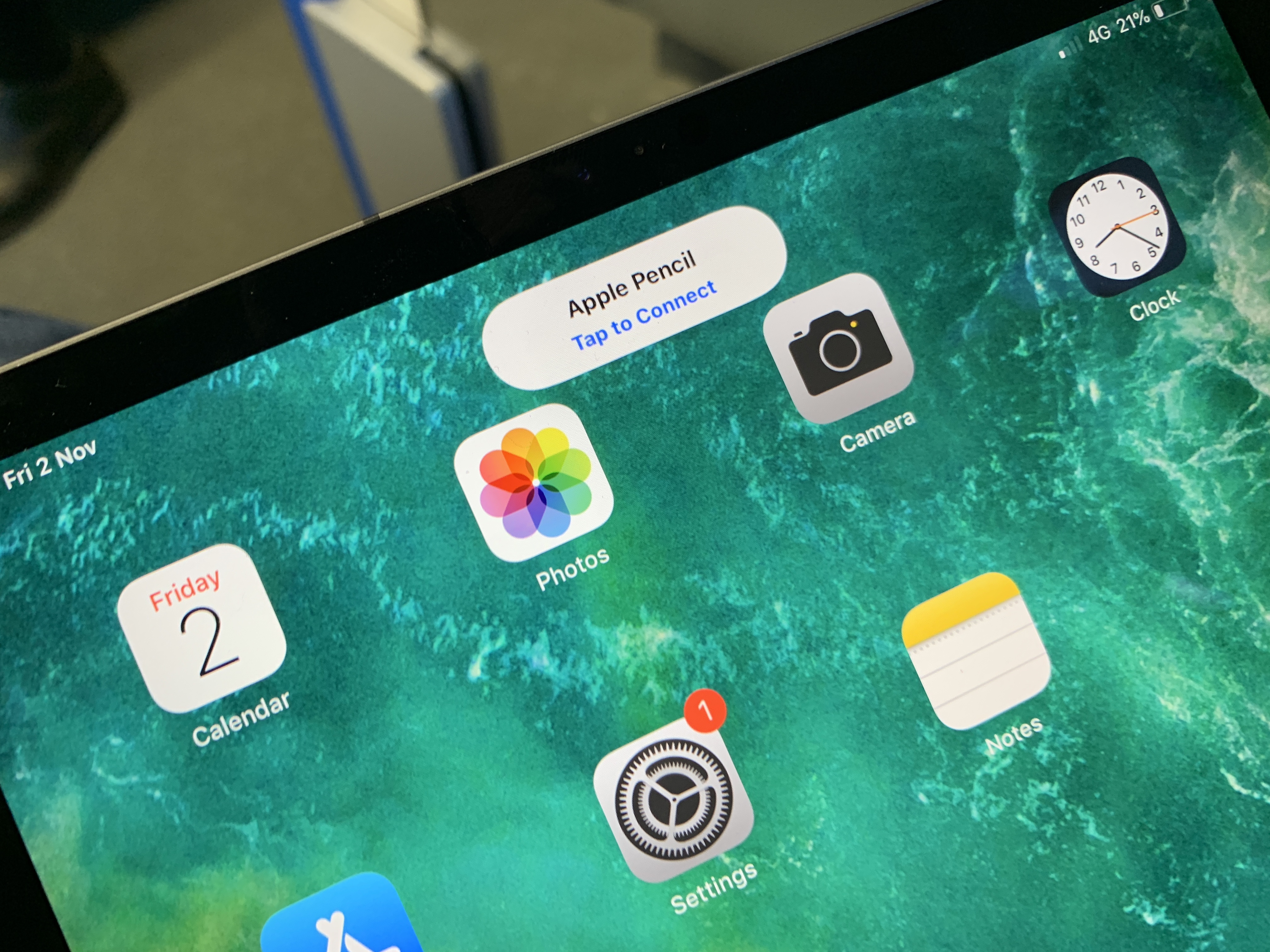 There were multiple times when we'd remove it to no result - another connection was needed to get it to work, and we'd have to 'tap to connect'. Not what you'd expect for something that costs $129 / £119 / AU$199. Yes, you read that right... the Apple Pencil is incredibly expensive thanks to the tech packed inside, and far more than the previous iteration.
This is only to add in the new design and magnets to clip it to the iPad, as well as a double-tap function to let you change modes without tapping. What irks more is that you can't use the old Apple Pencil, with the Lightning connection.
Sure, we're glad to lose the weird 'antenna' look of charging it from the bottom of the tablet, but we're at the point where people will be upgrading from an older iPad Pro and it feels unfair Apple didn't come up with a way to let people use these devices.
It's not even like there's been an upgrade to the drawing technology inside, as the new Apple Pencil and the old have the same level of sensitivity and pressure awareness.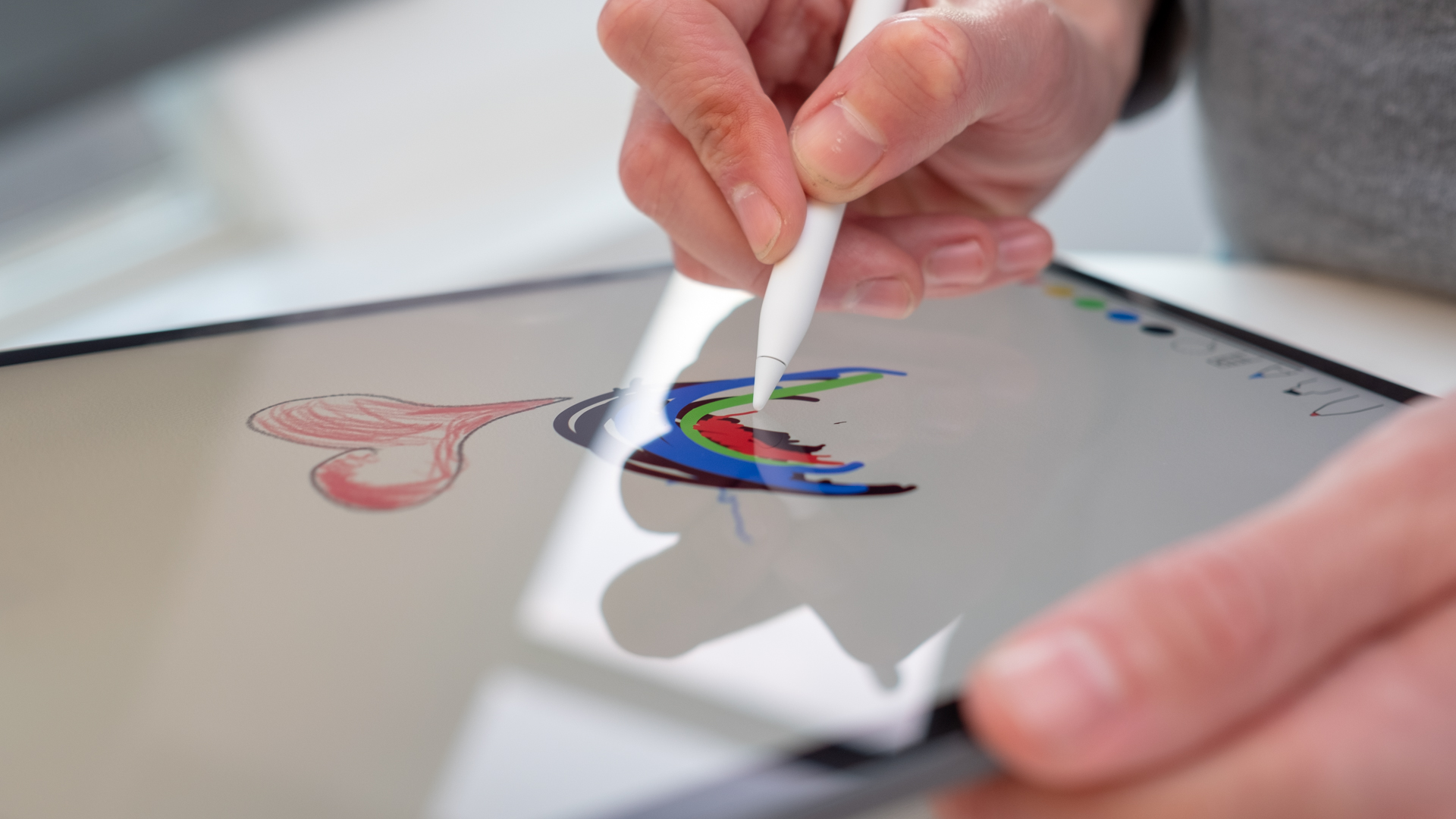 Anyway, that's the gripes out of the way. What's the new Apple Pencil actually like to use on the iPad Pro 11? Very good, is the answer.
Apple has added in a layer of hardware acceleration to the screen, which means the speed between the Pencil press and the screen showing the result is very low indeed.
Combined with the bigger screen, we finally found that we wanted to actually use the iPad Pro 11 as a notepad, with easy notes being taken, more colors from the palette to play with, and multiple apps supporting the double-tap functionality already.
It's really simple to tap on the Pencil body and change modes - going from pen to eraser felt very natural, and it's clear Apple decided well what users might want.
The cost of the Pencil rankles a lot, as does the lack of backwards compatibility, but for the professional user it's definitely still worth the investment if you're going to buy this tablet.
Keyboard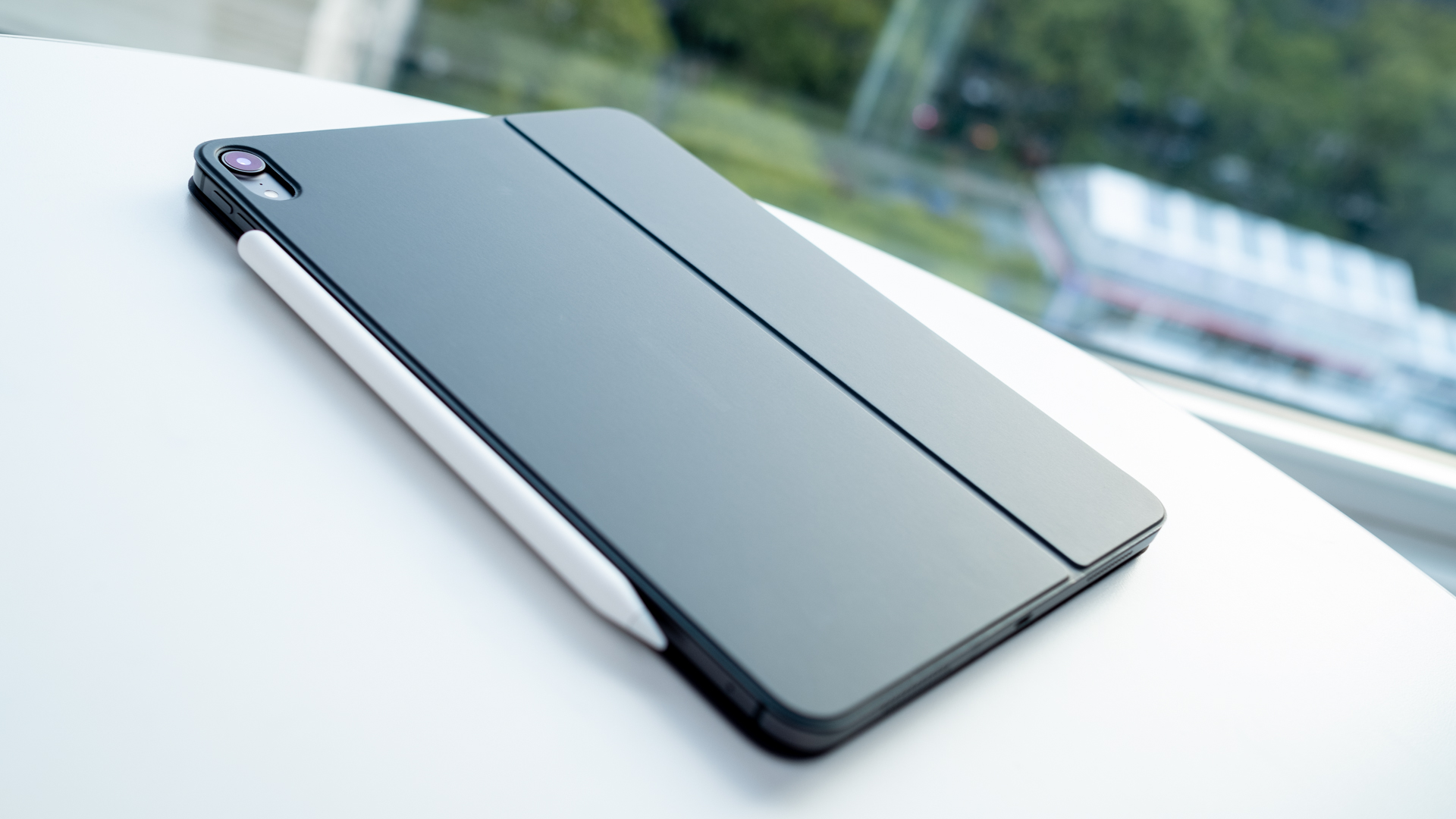 If you thought the Pencil was expensive, then get ready: the Smart Keyboard is an optional extra for the iPad Pro 11, and it's $179 / £179 / AU$269. Yes, it's a decent quality keyboard for typing, but that adds another high layer of cost to an already expensive purchase.
We found that we could get a fast level of typing up with Apple's keyboard, which is good for something that's not got the same amount of key travel you might expect. There are also two ridges where the iPad Pro 11 can sit, allowing you to position it correctly for either the desk or the lap.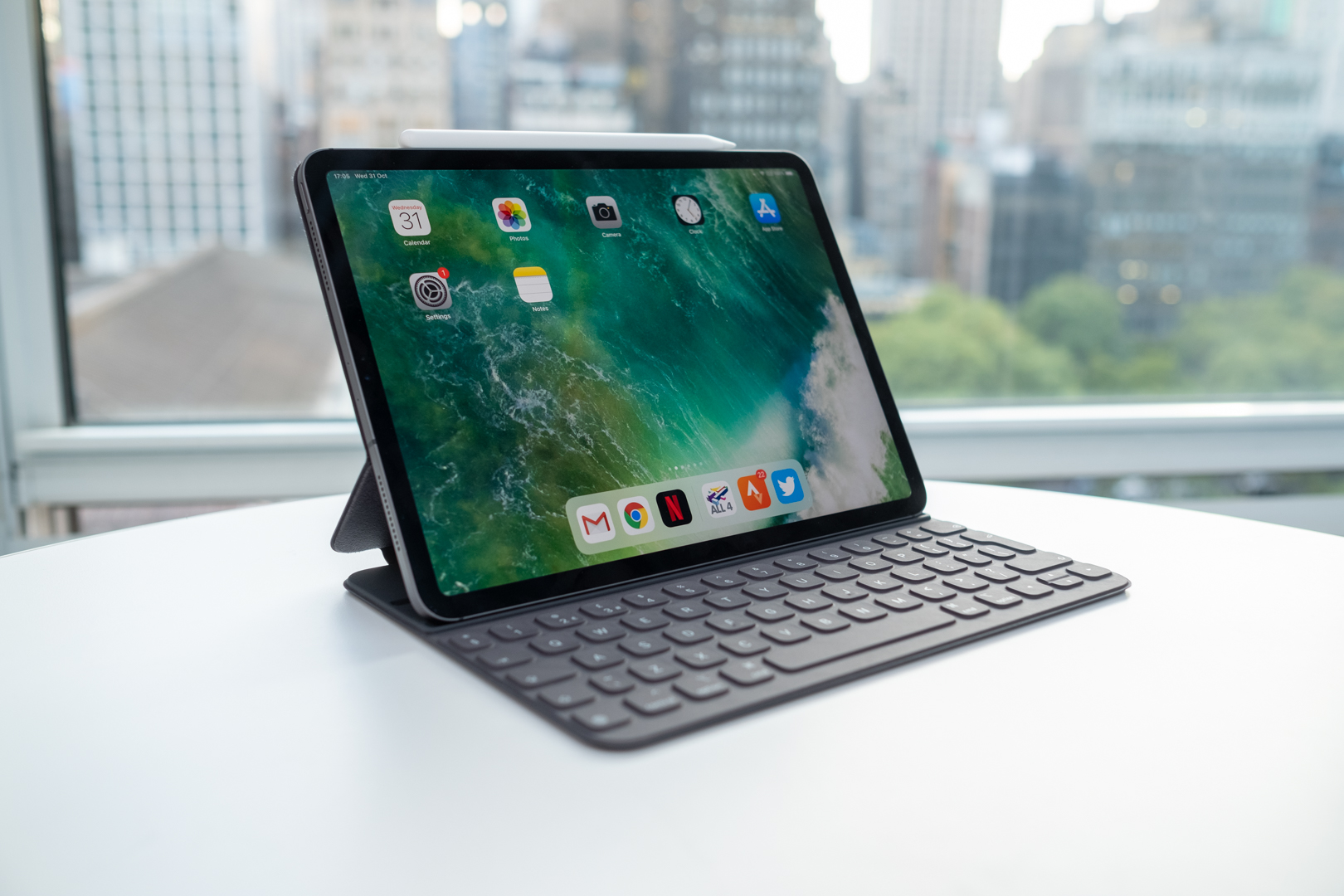 We really tried to use the iPad Pro 11 as the machine to write this review, but it soon became clear we'd need a proper laptop. The iPad Pro 11 is capable of a lot of things, but the pressures of writing this review wasn't possible with just the iPad, thanks to it being much easier to just tap away on a laptop with the larger keys, offering more travel.
It's more than good enough in a pinch though, and is a very capable second word-processing machine.
It's in the design of the folding keyboard that we're not as sold though: firstly, unlike the Smart Keyboard of the iPad Pro 10.5, doesn't have a cover for the keys when folded. That means when you're handling it in landscape mode you're holding it on the keys.
You won't do anything by pressing these - the iPad is smart enough to know when you're using the new Pro 11 as a standard tablet, so you won't accidentally start typing when watching Netflix.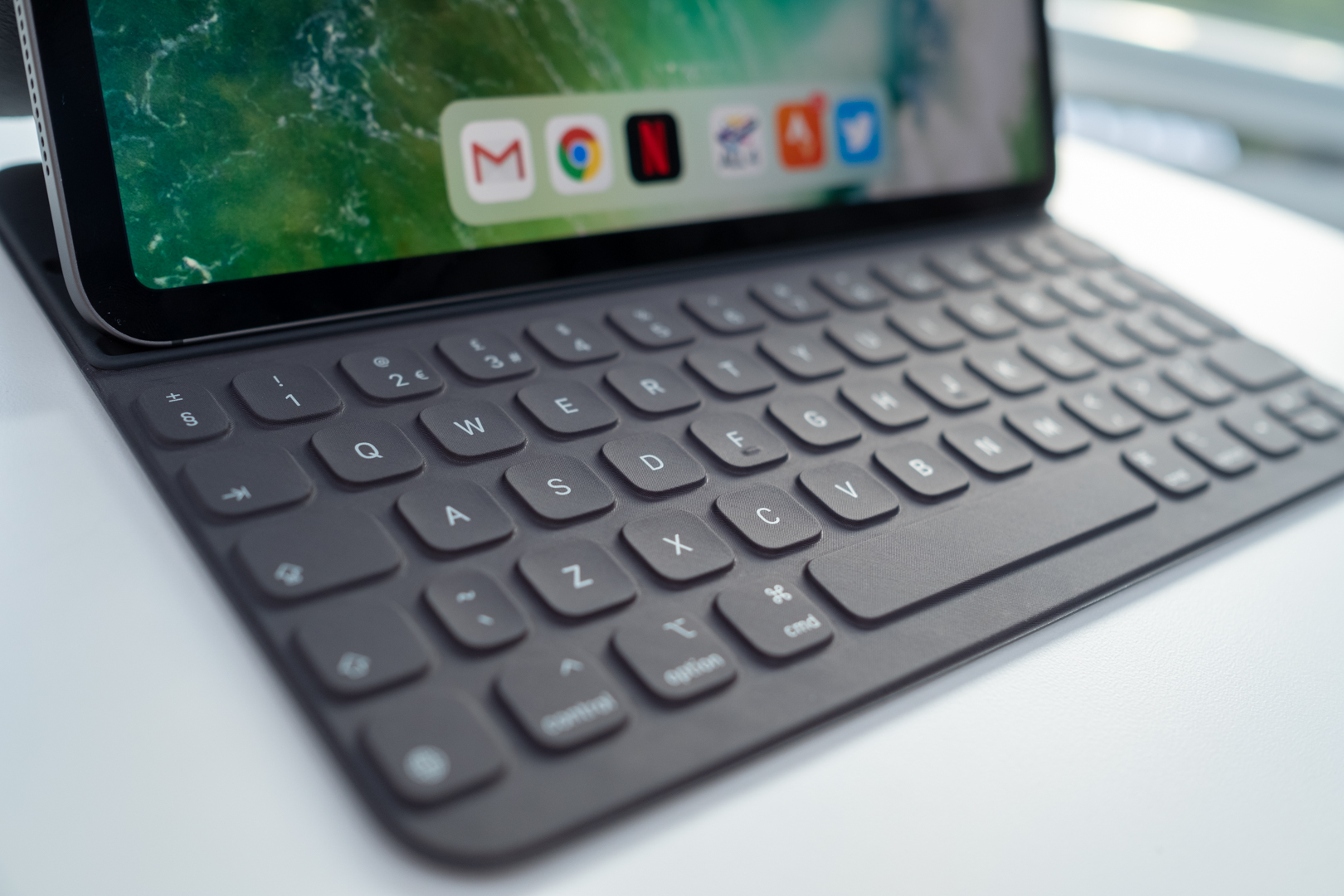 But it's annoying to have to use the iPad and try and hold it by the bottom of the tablet section, where it's a bit more tactile... not more comfortable though.
Apple has plopped a lot of magnets into the keyboard back, so it sits perfectly on the smart connector when clipped in. When the connection is strong, it certainly works (although we didn't always have the regular connection we'd hoped.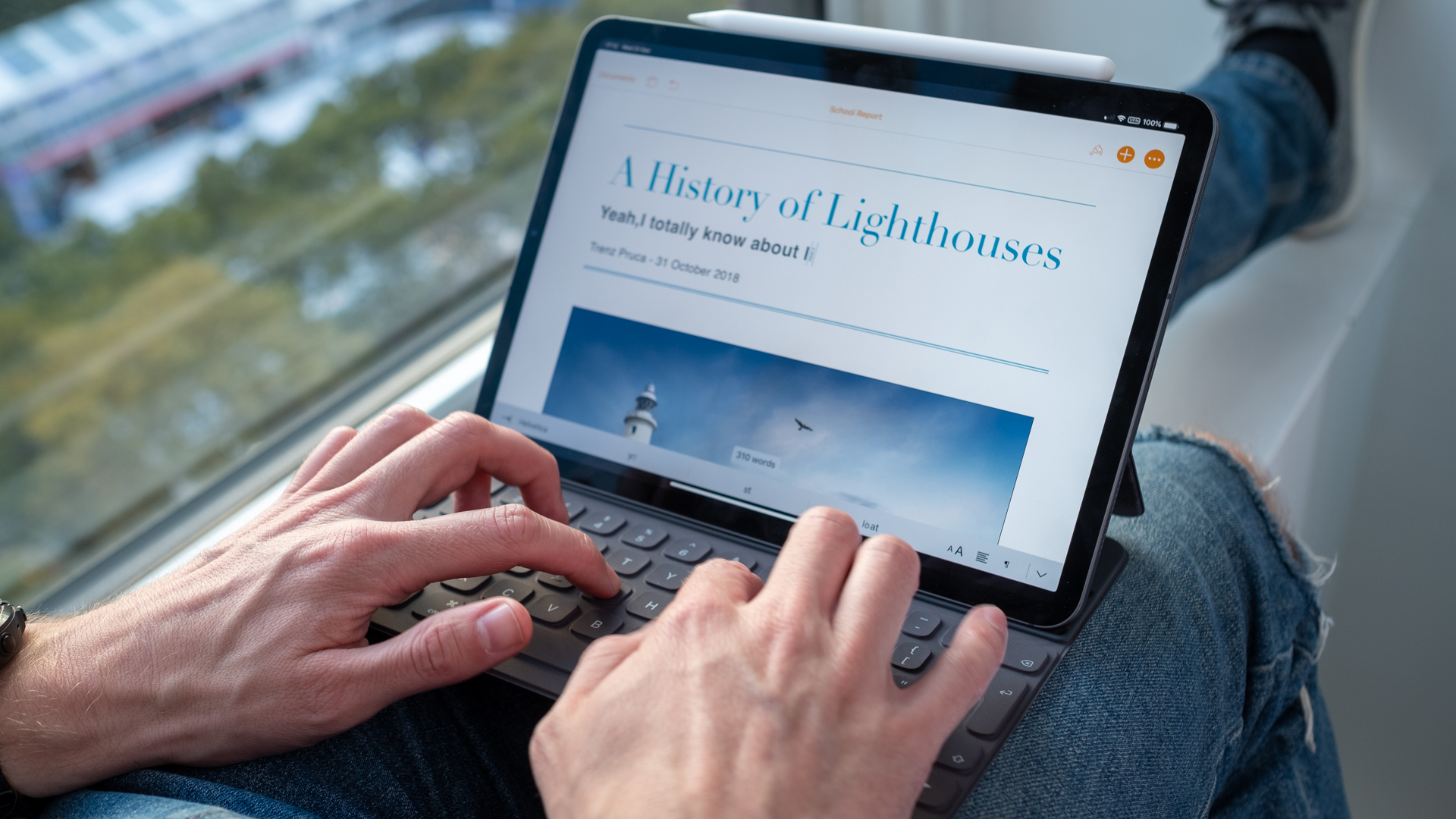 Too many times we went to open the tablet from sleep mode, it's actually a touch difficult to physically open the new iPad Pro without accidentally disengaging the keyboard.
We also feel that it should be backlit, especially for the cost, as that would help elevate the new iPad Pro into the arena of a real laptop relationship a little more.
The new iPad Pro has launched at the same time as iOS 12.1, which means you've got some neat new tricks like Group Facetime, meaning the tablet becomes a conferencing machine if all your business associates also happen to have an iPhone or iPad.
The main thing you'll need to know about iOS 12 (although it came in with iOS 11) is that it's all gesture-based for the iPad now, with the home button loss meaning you'll need to swipe up from the bottom to return to the home screen.
If you're using the Apple Pencil as a stylus to get around the display, then oddly you can't use it to get back to the home screen - you'll have to use a finger to achieve that.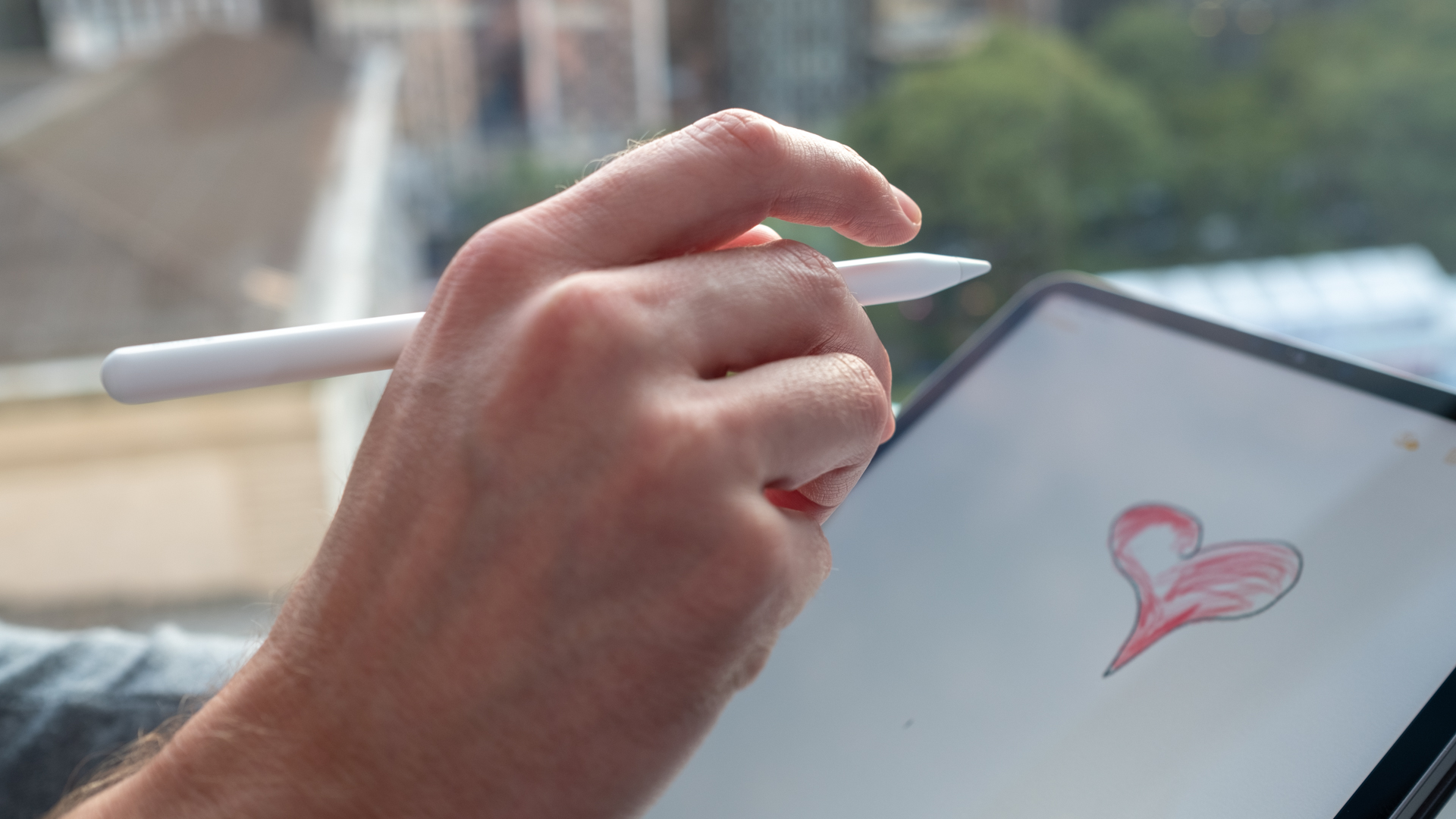 But otherwise, if you've used an iPad with iOS 11 you'll know that this new way of interacting with an iPad has existed for a while… but on the iPad Pro 11, with the larger display and lack of buttons, is perfectly made for the new gesture-based interface, and swiping around the display, with the incredibly powerful engine underneath, is something of a joy if you're used to an older iPad Air or similar.
Let's get into the power, while we're on the subject. The iPad Pro 11 is, according to our benchmarking testing, the most powerful mobile we've ever tested by an absolute street. The multi-core score, the element that tests the true heavy lifting capabilities of the tablet, is exceptional.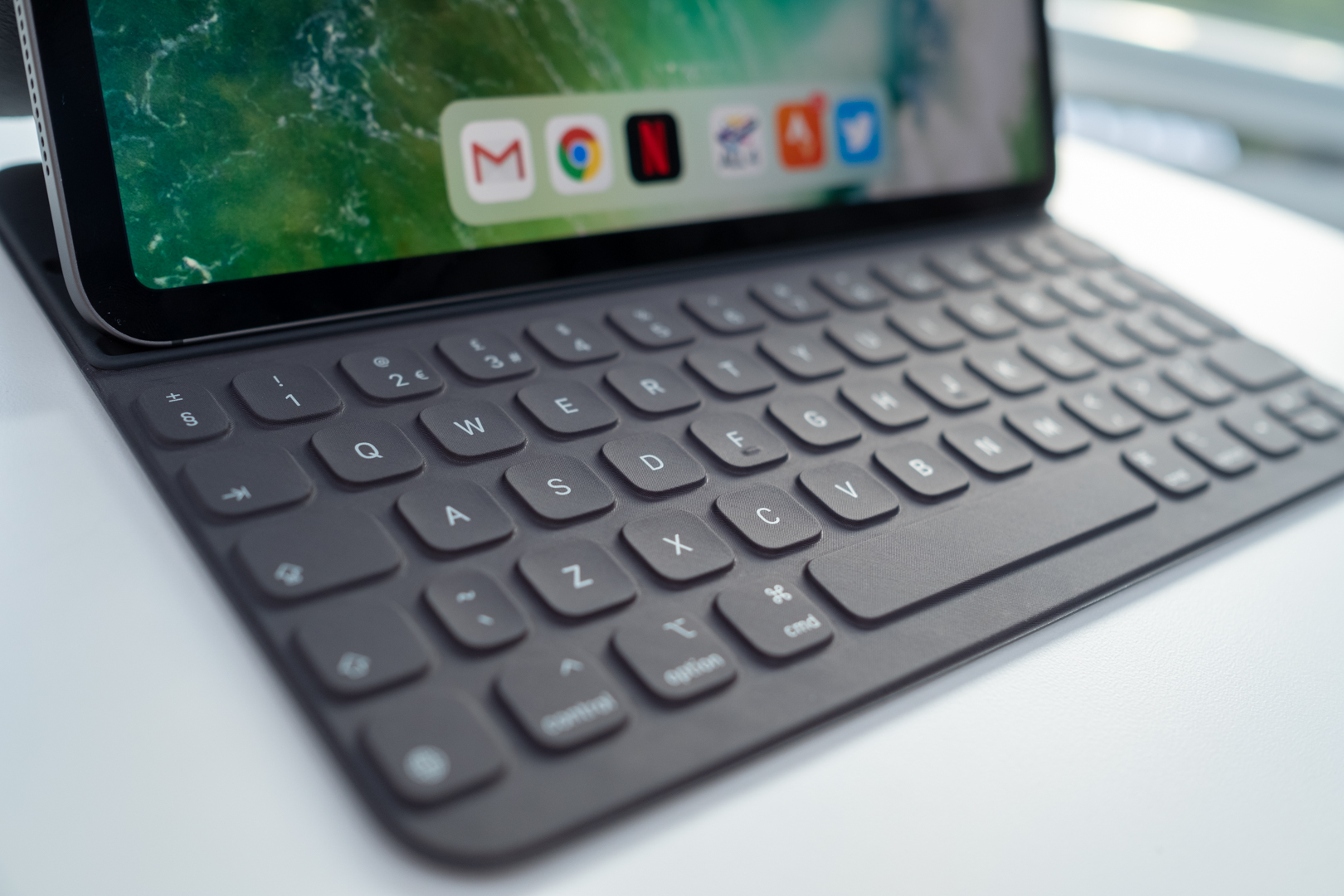 It's twice as powerful as anything we've used before, barring the iPhone XS (which is using a simpler version of the A12X Bionic chip, found in this device and coupled with 6GB of RAM). If you're not bothered about the stats, consider this: the iPad Pro 11 offers more than double the power of the Samsung Galaxy Note 9, an incredibly strong Android phone.
The thing is, that amount of power makes it hard work out who this tablet is really for - the iPad Pro 11 suffers from something of an identity crisis as a result. The chipset in this device says that Apple is truly positioning the iPad Pro 11 as a tool for the professional, something a digital artist, photographer, video editor or musician might carry around.
Testing out some of the capabilities of the iPad Pro 11 is tricky if you're not a full professional at any of these disciplines. We had an up-close demo of Adobe Photoshop, coming next year, and it's incredible the sheer amount of functions this iPad is capable of running simultaneously.
Running DJ software, creating video projects, exporting video all happened quickly and smoothly - perhaps exporting could have been a touch faster (to the layman's eye) but then again there needs to be optimisation to make full use of the chipset inside.
We happily spent an hour sketching away on the new iPad Pro, with the Apple Pencil an excellent tool for playing with many different styles and the multitude of pressure levels really offering something interesting. That said, that's hardly a new thing on the new iPad, as we've had it for years.
But it's the raw power and lower latency that really help make sketching feel more realistic. We were told that the iPad Pro could really encourage a number of users to switch from paper to digital drawing, and while we're no artists it felt natural and creative to use the iPad Pro for this action.
Onto the next question - if this is a tablet for the professional… how would they use it? Drop the MacBook or PC forever? Scrap the iMac? What if you're someone that still needs to use a web browser or file management system?
Well, for a number of reasons the iPad Pro 11, despite the power and high price, still doesn't manage to be a true laptop replacement. You can't right click and download a spreadsheet you need for work with ease.
If you're using photos shared in Google Drive and want to download them for editing, it's a laborious process. Yes, there are apps that can circumvent this if you look hard enough, but until it's easy and obvious the iPad Pro will always be a secondary device.
That's not to say a photographer won't love having a mobile editing studio in their kitbag, capable of plugging in a DSLR and then uploading the pictures to a newsdesk instantly. Or an architect wanting to pull out a tablet for others to crowd around to see the designs they've been working on, rather than balancing a laptop on their arm.
They can't use in place of the main computer though, nor might they want to. Even us, trying to write this whole review on an iPad Pro to test how difficult it was, slunk back to a laptop with larger and more tactile keyboard in search of a more pleasant typing experience.
There's also the issues of bugs in the system, unoptimized apps failing still. Gmail froze on us a couple of times, and the excellent SketchBook app froze and lost our drawing mid-way through our session. Sure, these are probably just apps not capable of properly interacting with the chip or OS just now, but every slip on the new and expensive tablet brings enormous frustration.
Music, movies and gaming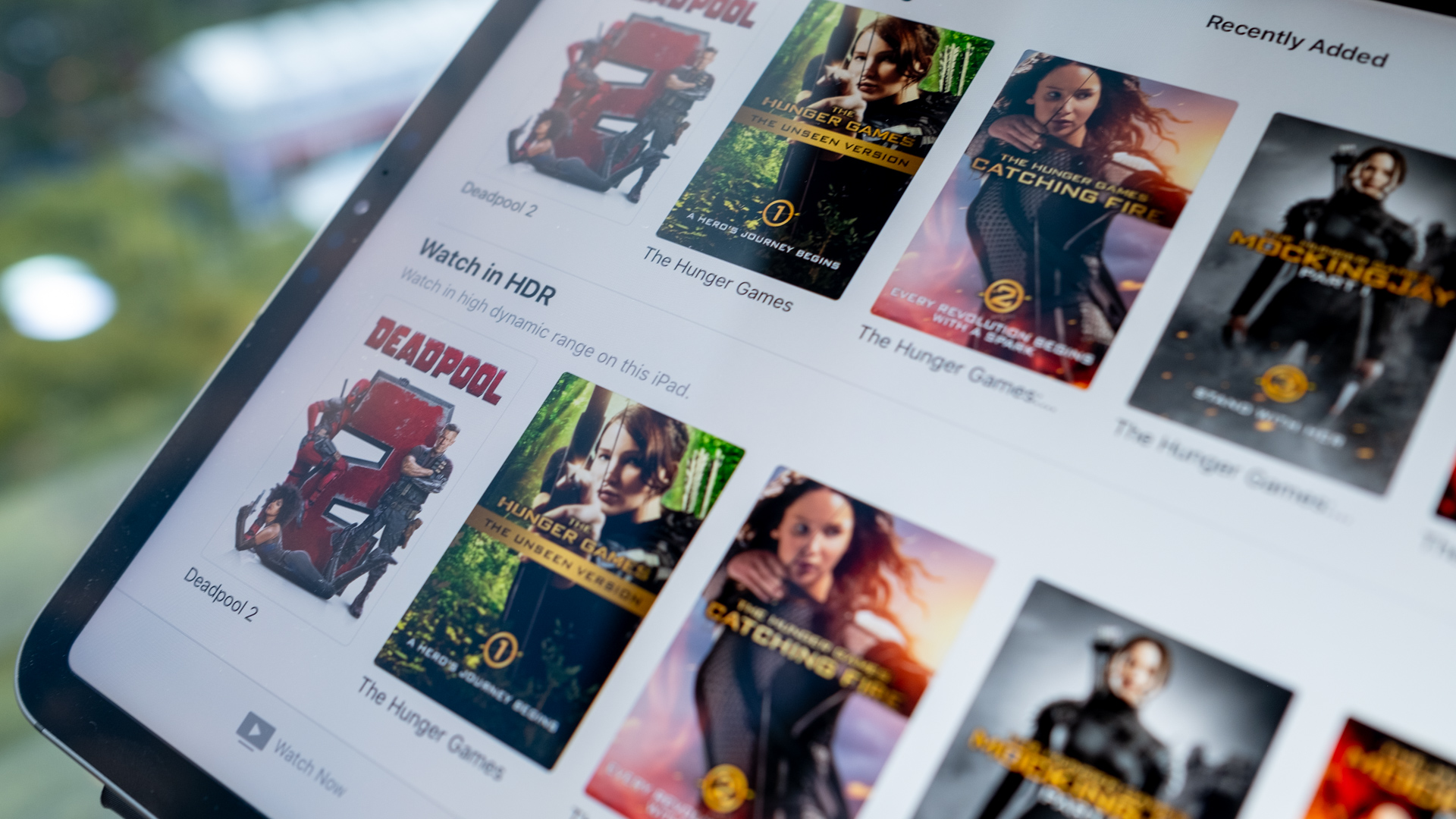 If you're any kind of media lover, then the iPad Pro 11 is going to impress you in a number of ways.
We feel duty bound, just in case you missed it above, to remind you that the iPad Pro 11 doesn't come with any headphones in the box, nor does it offer a headphone jack. Given this is a premium media device, with 1TB of storage, a wide color gamut screen and slick operation, you'd want to wear a decent pair of cans.
Your options are limited to a pair of Bluetooth headphones (that you'll probably have to buy, if you've not invested already) or spending time and money to go to the Apple Store and buying a dongle to let you use the 3.5mm headphone jack-to-USB-C connection.
That's right - you can't even use the Lightning connector from your iPhone as that's not the standard on this tablet any more.
We know we're reiterating this point, but we can see a lot of people not thinking this element through before purchase and being thoroughly annoyed.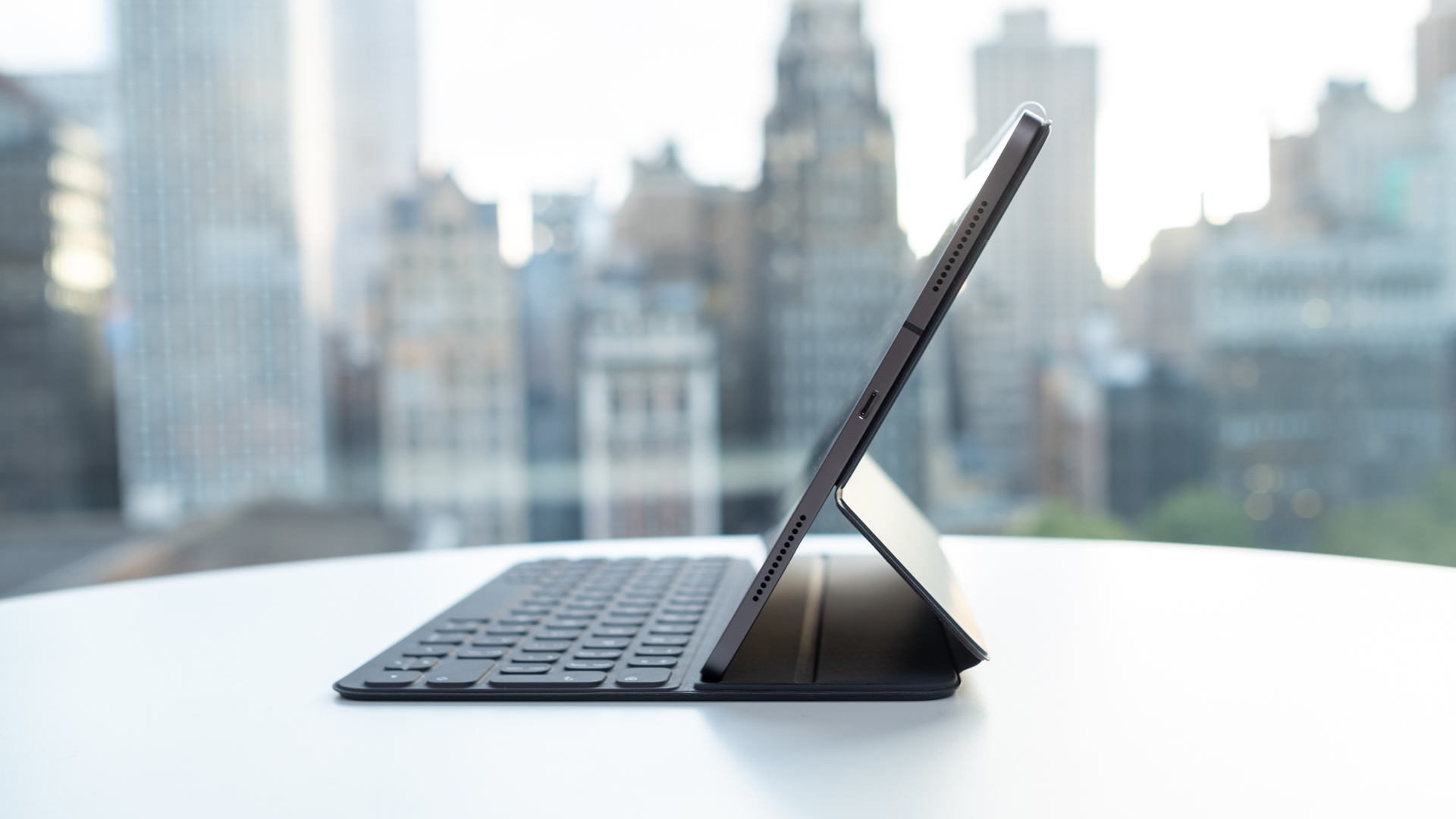 Anyway, onto the performance and it's hard to choose which element above we want to talk about first. Through headphones, the iPad Pro 11 sounds just fine - it's rich, deep and basically capable of doing whatever your headphones are in terms of sound reproduction.
With the external speakers, well, you'd expect them to be impressive given they're using a dedicated woofer and tweeter in each corner to maximise the sound.
That's not to say that music played out loud isn't a little tinny at the top end - or perhaps just more focused on that element - but still, as a backup portable speaker we'd reach for the iPad Pro time and again.
Those speakers truly come into their own when it comes to watching movies too, with the stereo sound, rich bass and split-out vocals making it the perfect device for a solo movie session in a hotel room, or while you're bored cooking dinner and want to listen to a YouTuber blathering on about something or other.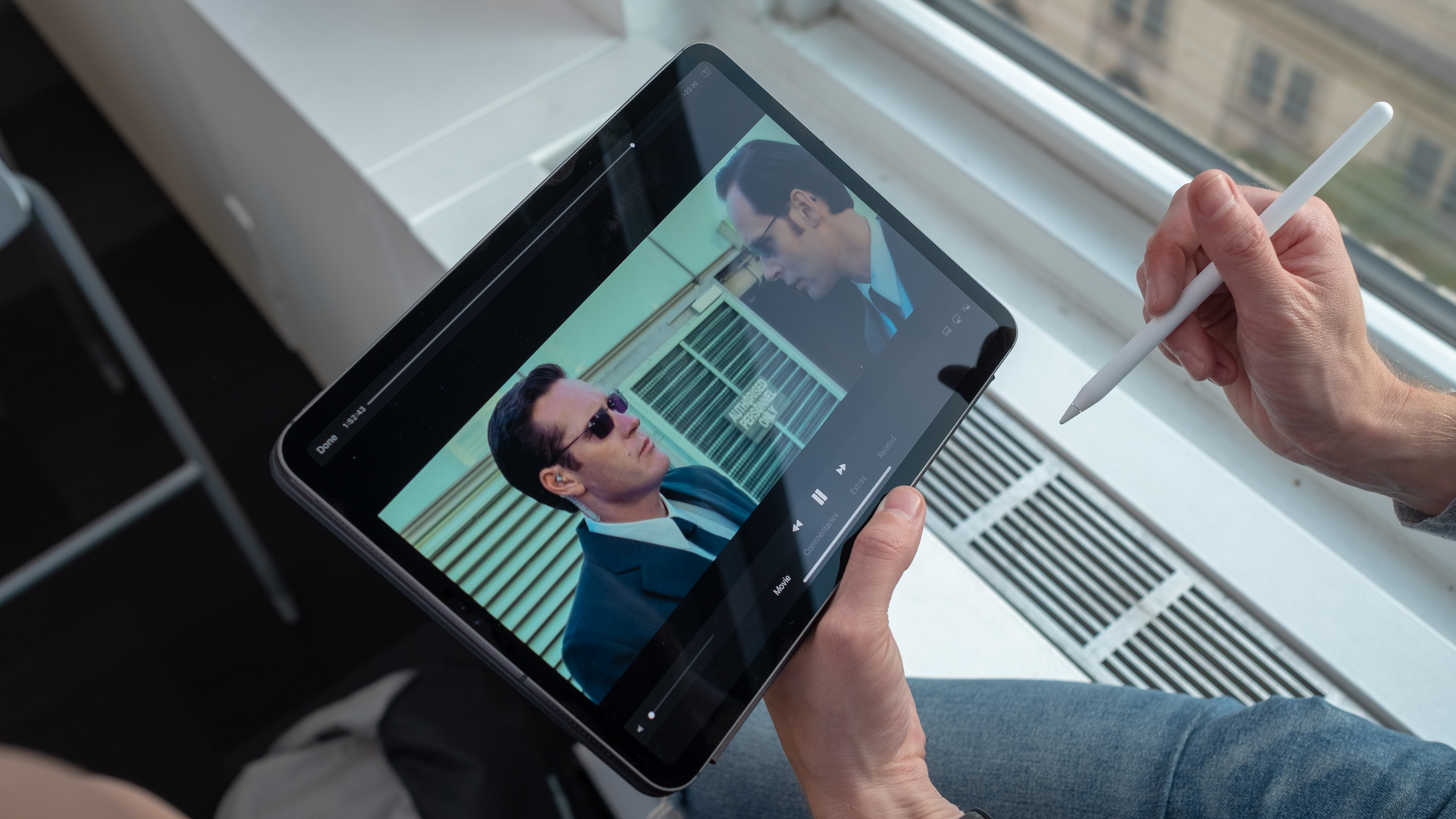 The quality of the screen, as mentioned, isn't as visually striking as an OLED display, and we're still missing HDR capabilities for the real top-end performance. That said, we've never seen a huge uplift in quality on a mobile HDR device, so perhaps we don't need it just yet.
It's in gaming that the iPad Pro 11 really comes into its own though - capable of console-level graphics, just playing a few simple games showed the sheer breadth of graphical capability of the iPad - on the larger screen it's really something to behold.
We need to spend more time on the hardcore gaming element of the tablet, as we feel we weren't able to really test it to the full - but everything we tried on it brought a slick, smooth experience.
We have to question why Apple has made the iPad Pro 11 as capable as a console at playing games - who's going to use it as such? It's not like you'd ditch the Xbox for a tablet, despite the burgeoning games catalogue - we suspect it's a by-product of the powerful chip with incredible graphical reproduction, another marketing element.
We're going to talk about the camera on the iPad Pro 11 in a way that we've never done for a tablet before really - because if this is a professional device, you're going to want a decent snapper to be able to annotate on, create photos for presentations or demonstrations, or to suck down slow-motion video to analyse at a later date.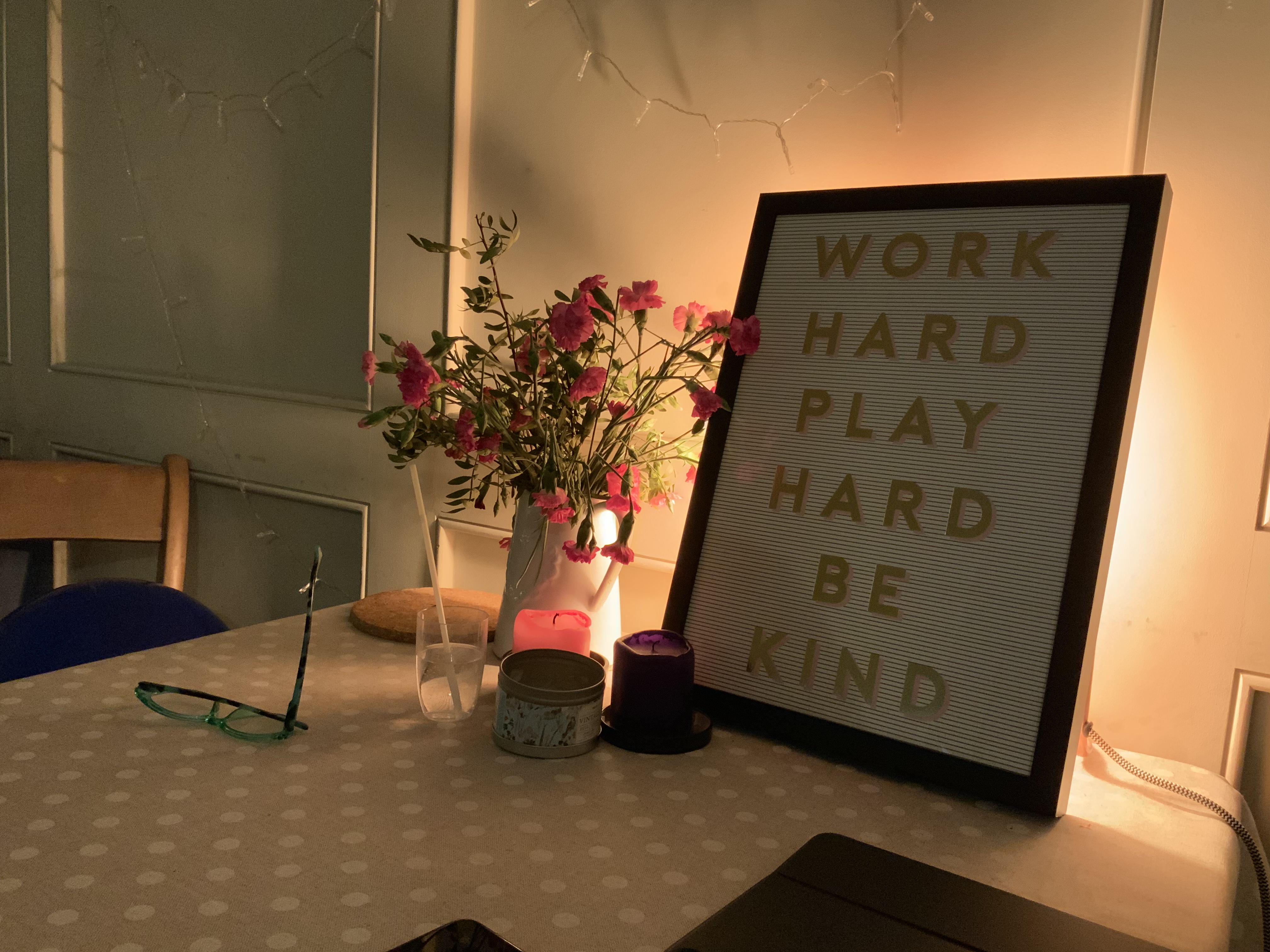 The good news is that the iPad Pro 11 does indeed possess a half-decent sensor on the back, the 12MP snapper capable of taking more than acceptable low-light photos with rich enough detail zoomed in. The larger display does make a good viewfinder too, so if you're doing something scientific then you'll have some rich data to go back with.
Bright, well-lit photos look decent on the screen too, so if you must take photos with this tablet, then you'll get something useful at the end to work with. Just please don't be that person at the festival or sporting event trying to document it on the large-screened tablet, even if it can do time-lapse with ease.
Video recording supports 240fps at 1080p resolution - not the 960fps that a few phones are capable of (and we're sure the iPad Pro 11 would be too) but if you're waiting for something more powerful in the slo-mo world, this isn't the device for you.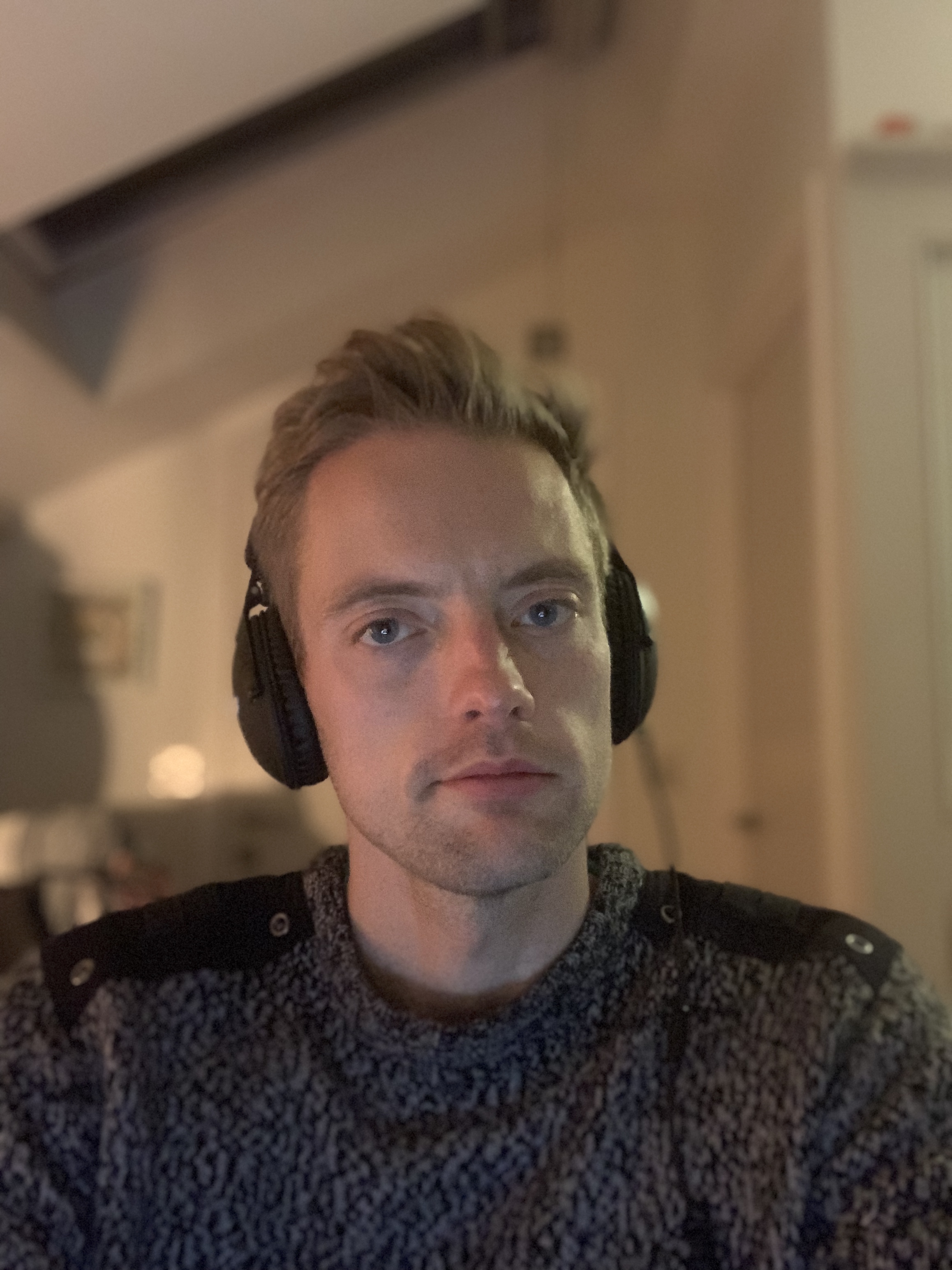 Editing said photos, especially with the Apple Pencil if you're willing to pay more for it, is a much nicer experience, and with things like Lightroom on offer for free (for the basic version) we can see that in a pinch the iPad Pro could be a one-stop shop for all your photography needs... as long as you don't want the high-quality snaps you'll get from many smartphones on the market at the moment.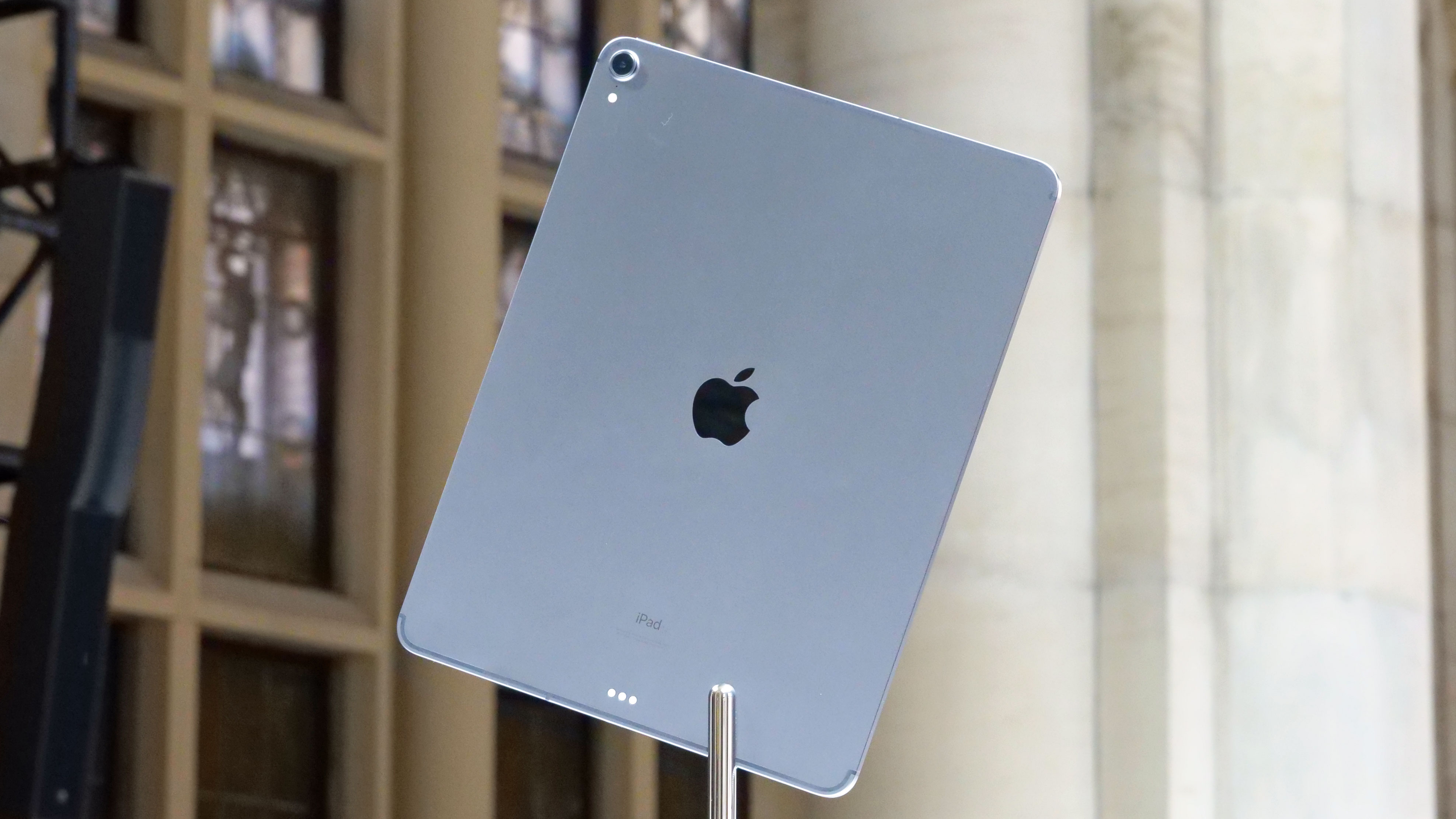 The front-facing camera has been upgraded to the TrueTone snapper, meaning you can take background-blurred snaps of your own face - and it works well. It's nice to be able to frame your face on such a large device, and being able to mess with the level of focus behind your head is rather nice.
The iPad Pro 11 camera, a 12MP affair on the rear and 7MP on the front, is more than capable of what you'll need from a tablet - so just remember not replace an actual camera with an iPad.
Battery
It's always been quite tough to assess the battery life on a tablet, as they're usually so good that it's hard to really notice when things are running down hard. In the case of the iPad Pro 11, Apple is claiming all-day battery life for the slate, but we'd argue it's even better than that.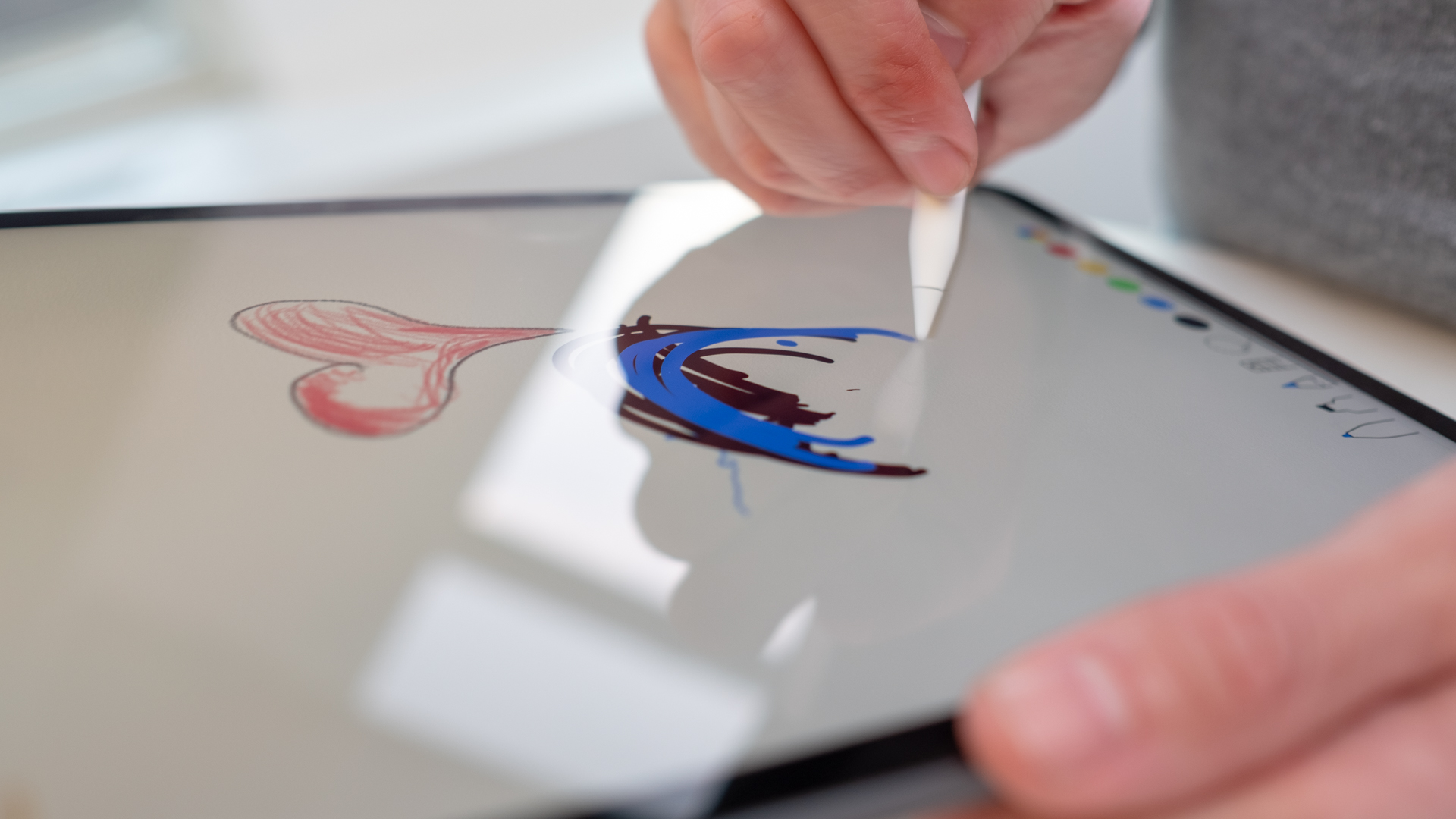 In our testing we found that the new iPad Pro 11 was capable of outlasting 24 hours, still plugging away well into the next day despite a lot of heavy activity previously as we tried to test the limits of the iPad Pro.
There's no wireless charging on offer here, which some will bemoan but we can't see a tablet being able to make use of the accessories just yet - although we would have liked to see a large tablet charging stand, one that also juices up the device being offered as standard.
We can't really fault the battery life on the new iPad Pro 11, and Apple's claims of 10 hours' life seems to hold up well - you'll definitely get to the end of the day unless you're absolutely hammering it for hours on end, which you wouldn't expect from a secondary device.
We've struggled to sum up the iPad Pro 11 for so many reasons - but the main one being that we can't think this is a tablet Apple is aiming at the general consumer.
Scoring it was impossible - we feel that it's nearly 5/5 for the professional user, but closer to 4/5 for the average user that just wants a good tablet to use.
Think about the cost to start: $949 / £919 / AU$1449 for the 256GB version, $129 / £199 / AU$199 for the Pencil, $179 / £179 / AU$269 for the keyboard and then another slug of cash to get yourself a decent pair of Bluetooth cans.
All that together will cost you nearly $1500 for a tablet that we can't say we'd be able to use as our main laptop.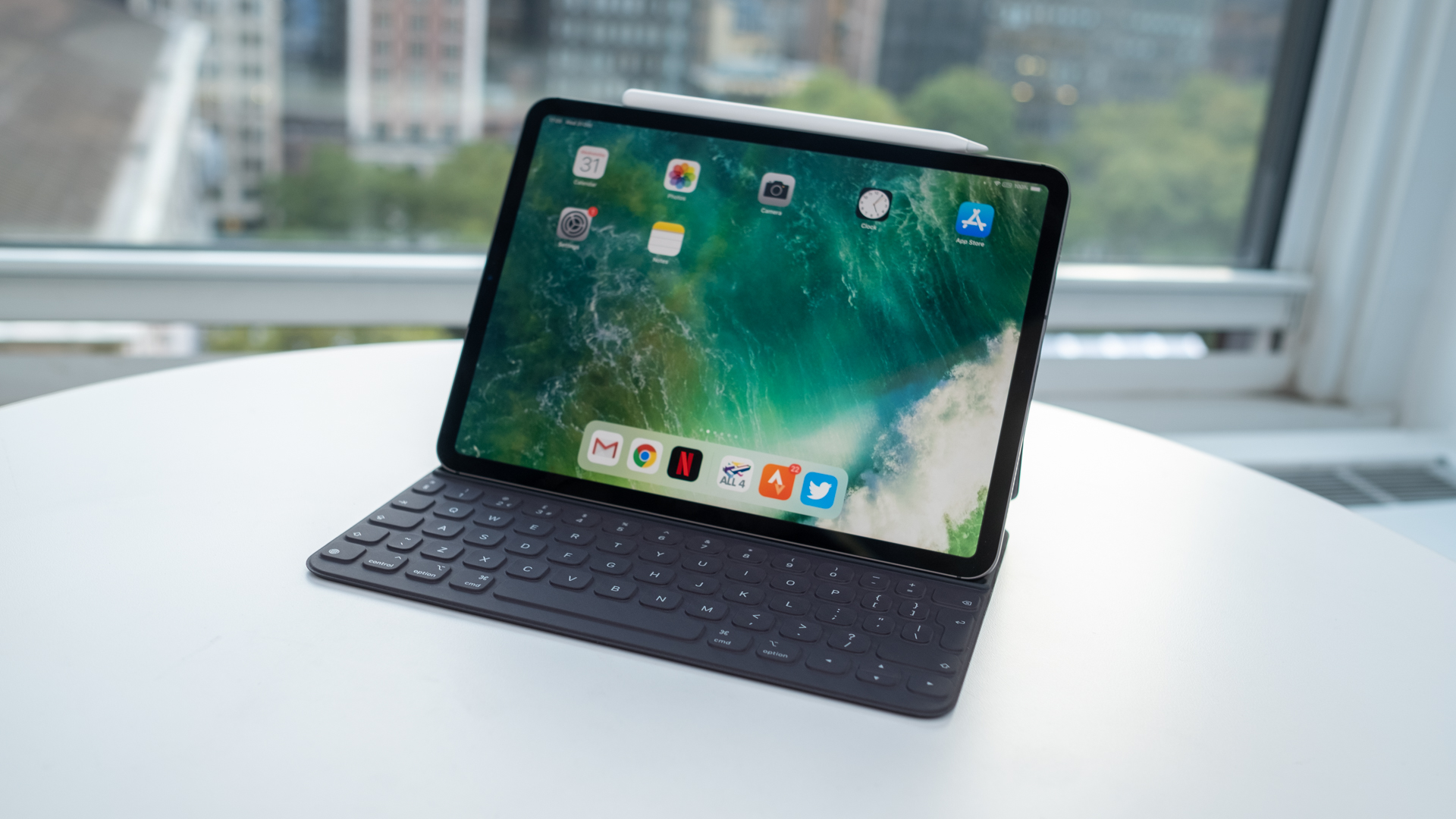 There's so much power kicking around in this iPad, if you're capable of using it in the spirit of which it was created, then you'll likely get a lot of joy out of your new accessory.
You're spending a lot of cash to get the raw power, so unless you're already in a relevant industry that needs power and performance on the go (or you're thinking of taking up some sort of illustrative career or switching to become a video editor) then you'll be wasting your time on this new tablet.
We wish that some of the apps were better optimized before launch, as it diminishes the overall quality of the iPad if you're not going to use it to its full potential.
If you're looking for a true laptop experience, the iPad Pro 11 isn't going to be it. It's a secondary device to add to your arsenal.
There's a solution for mostly anything if you look hard enough on the App Store, and it can do 90% of most tasks well, but it's that final 10% that you'll wish you had a traditional computer for - and for the professional, you'll need to still have a larger machine to hand for support too.
Who's it for?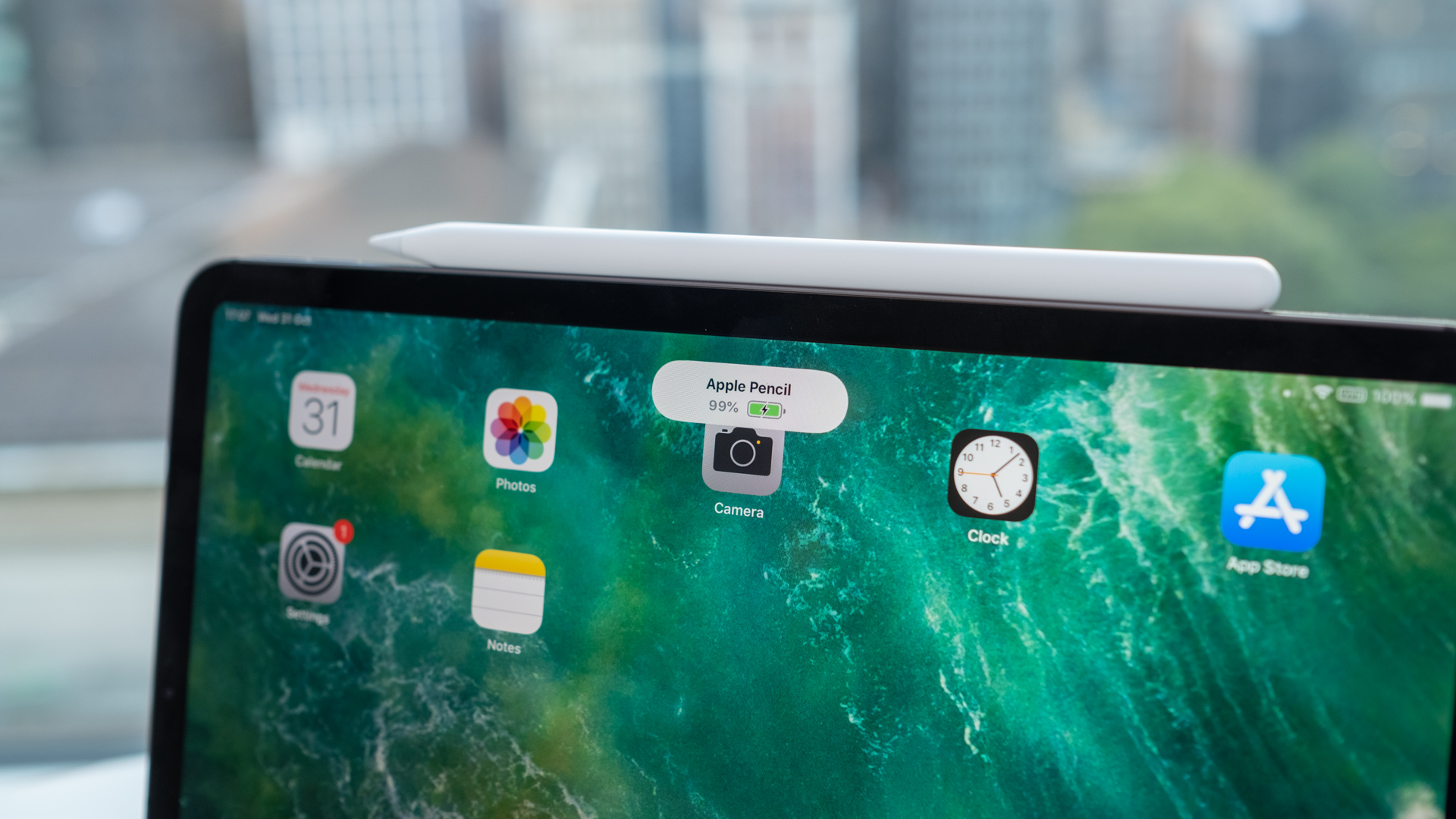 Well, this should be easy. The iPad Pro 11 has a clue hidden in the name: the professional part is the key focus.
However, we don't buy that Apple is only intending this for use by those that are in the creative industry, as when the new MacBook Pro was launched it was done so quietly, and poked towards those that need power in their day to day work. The new iPad Pro was launched to a fanfare by Tim Cook alongside the new Macbook, positioning them side-by-side.
The iPad Pro 11 has a great speaker and screen combo, and that's also going to attract the average user, one that might be looking to drop the laptop for web-browsing and document editing.
You'll probably be able to get through most of the tasks you need on the iPad without an issue, but you'll need to be OK paying for it (especially as most will want the keyboard and new Pencil to get the 'most' out of the new device).
For the professional creative that wants a powerful second device, the iPad Pro 11 is a strong choice and should be an easy sell to your IT buying department.
If you're just the average user wanting something new and shiny, you'll have a very, very strong tablet in your hands, one that's remarkably capable and has been overhauled and retouched in a number of ways by Apple - just be ready to pay for it.
Should I buy it?
This might be a surprise, but we're not sure that you should... at least not now. There's a few things that irk that can't be changed: the old Apple Pencils not being able to be used, the lack of headphone jack are two elements that you'll baulk at - unless you've got a pair of Airpods or something.
There are also bugs in the system that are quite un-Apple - the Pencil not syncing all the time, certain apps freezing and video apps like Netflix not optimized for the larger screen (presumably for now).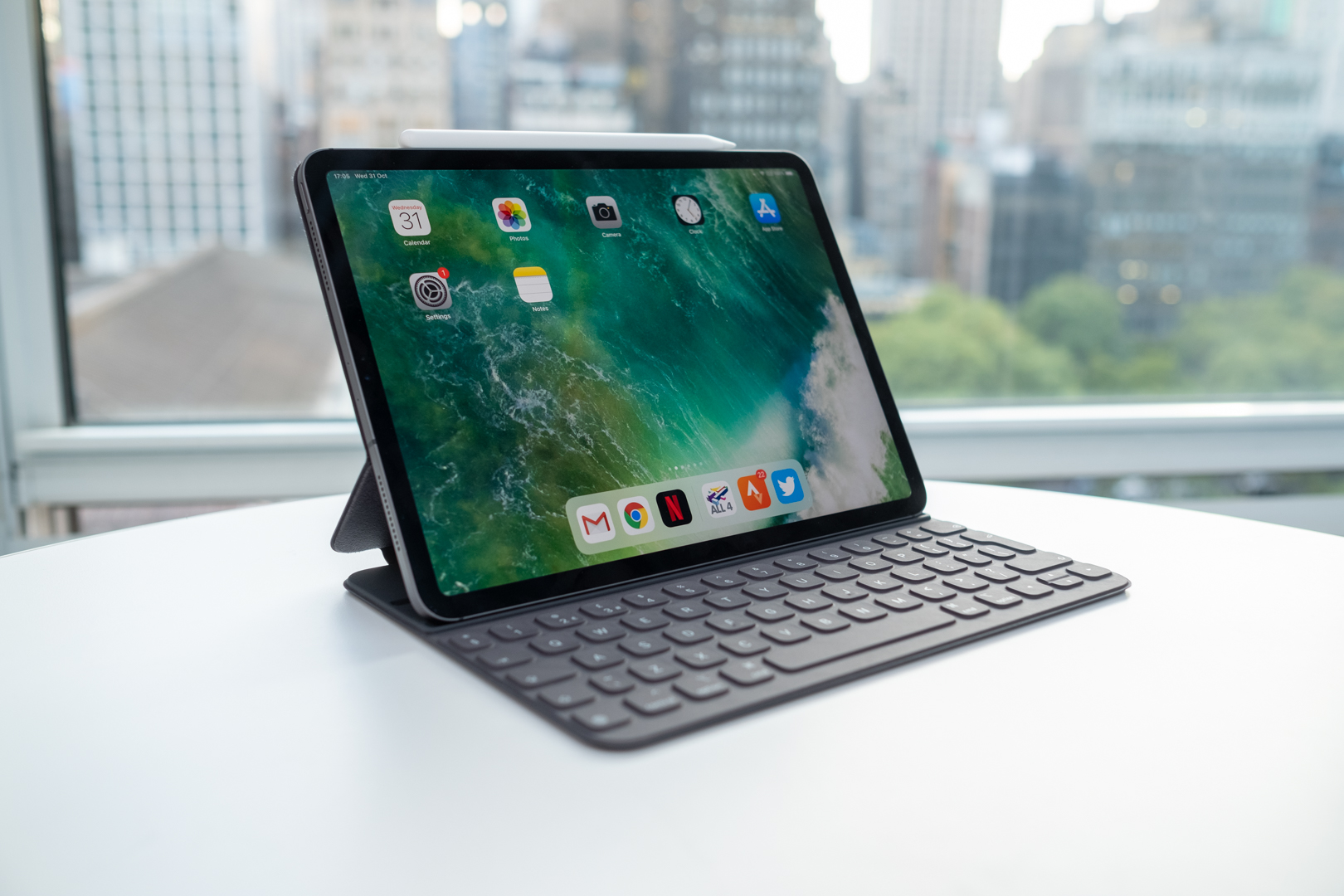 Then there's the issue of cost and - once again - if you're not going to use the raw power on offer here, or aren't desperate for the great speaker quality, then the new iPad 9.7, launched in 2018, would be a more than good enough option.
It even supports the (cheaper) Apple Pencil if you're after a bit of sketching, and remember that the new and old Pencil offer the same level of functionality. You'll probably also like the rounder edges, as the flat sides of the new iPad Pro 11 aren't going to be to everyone's tastes.
However, if you're someone that's looking for a powerful device, one that can run roughshod over most tasks you're looking for, then we'd say grab the new iPad and spec it out to your (or your company's) heart's content.
First reviewed November 2018
Not sure this is the tablet for you? Try these options instead...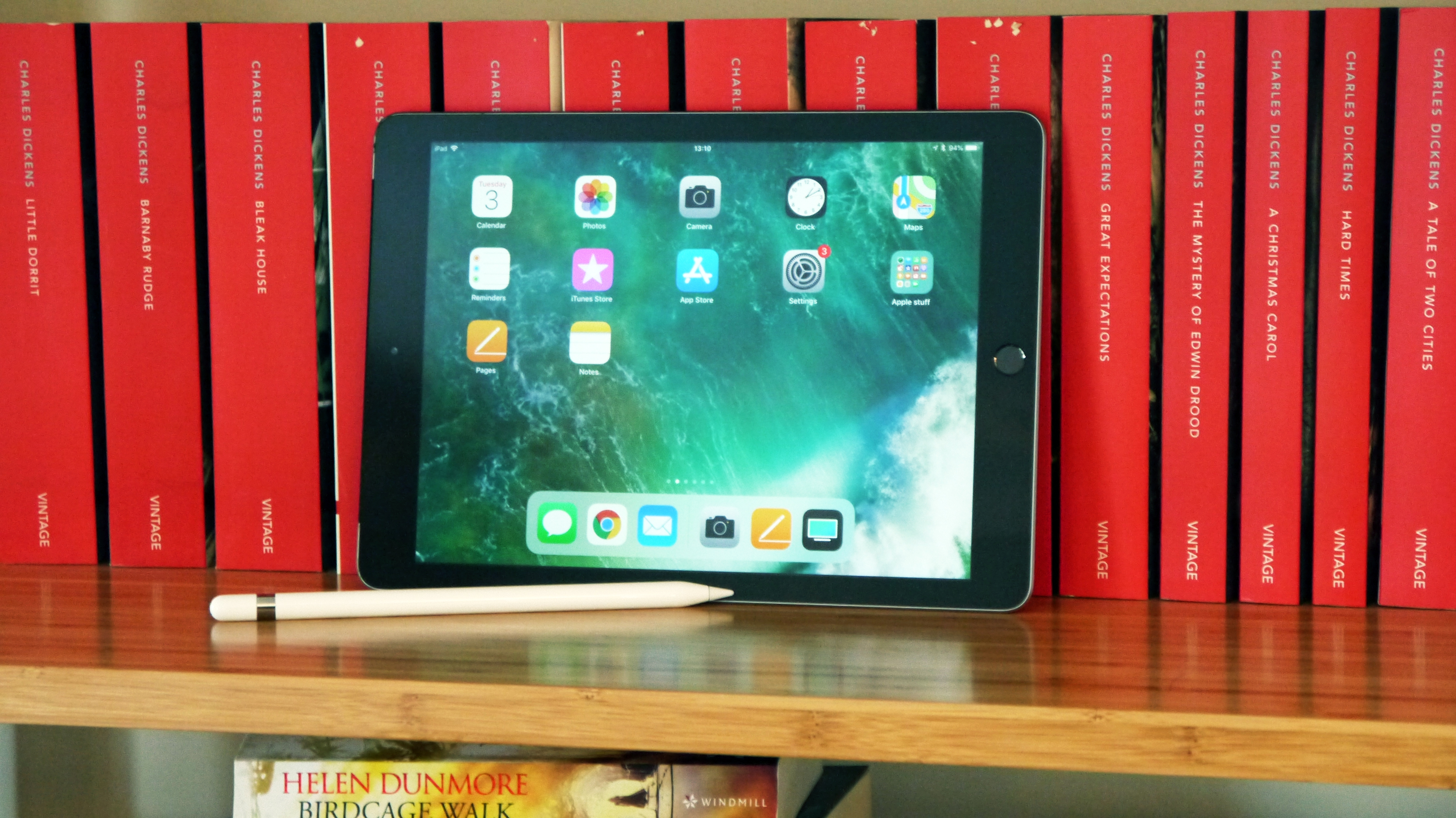 New iPad 9.7
If you're just after a new iPad and don't really need all that extra power, consider the iPad 9.7, launched this year. It's running the latest version of iOS, has Pencil support and really, apart from the improved screen and louder speakers of the Pro, can do most of the tasks many want a table to do… and does them with aplomb.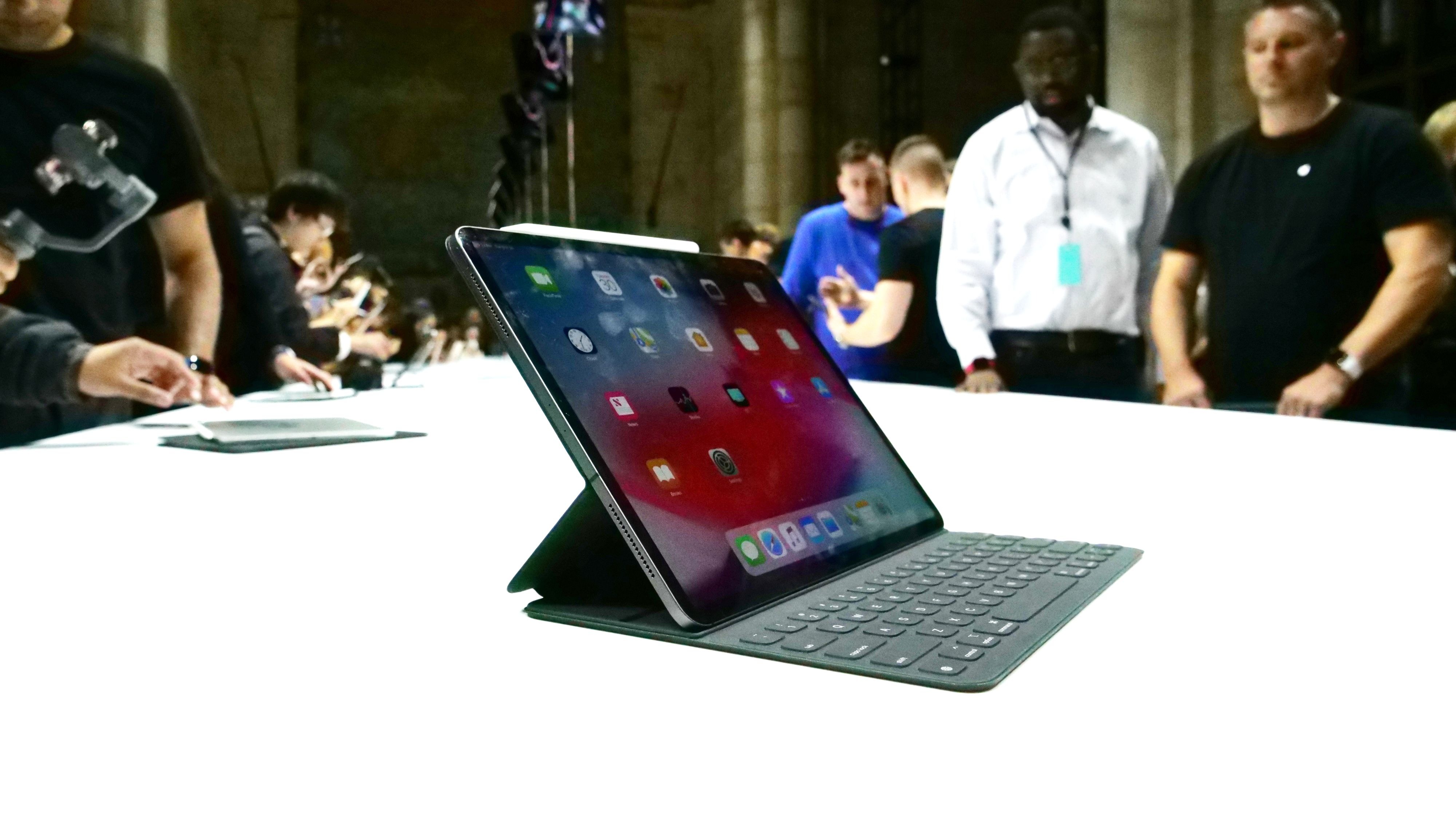 iPad Pro 12.9 (2018)
Then again, if you want to spend a bit more and get the very best tablet that Apple has made, then the iPad Pro 12.9, launched alongside the 11-inch version, is a sublime choice. The bigger display, while less portable, gives an even more immersive feeling and is definitely worth checking out.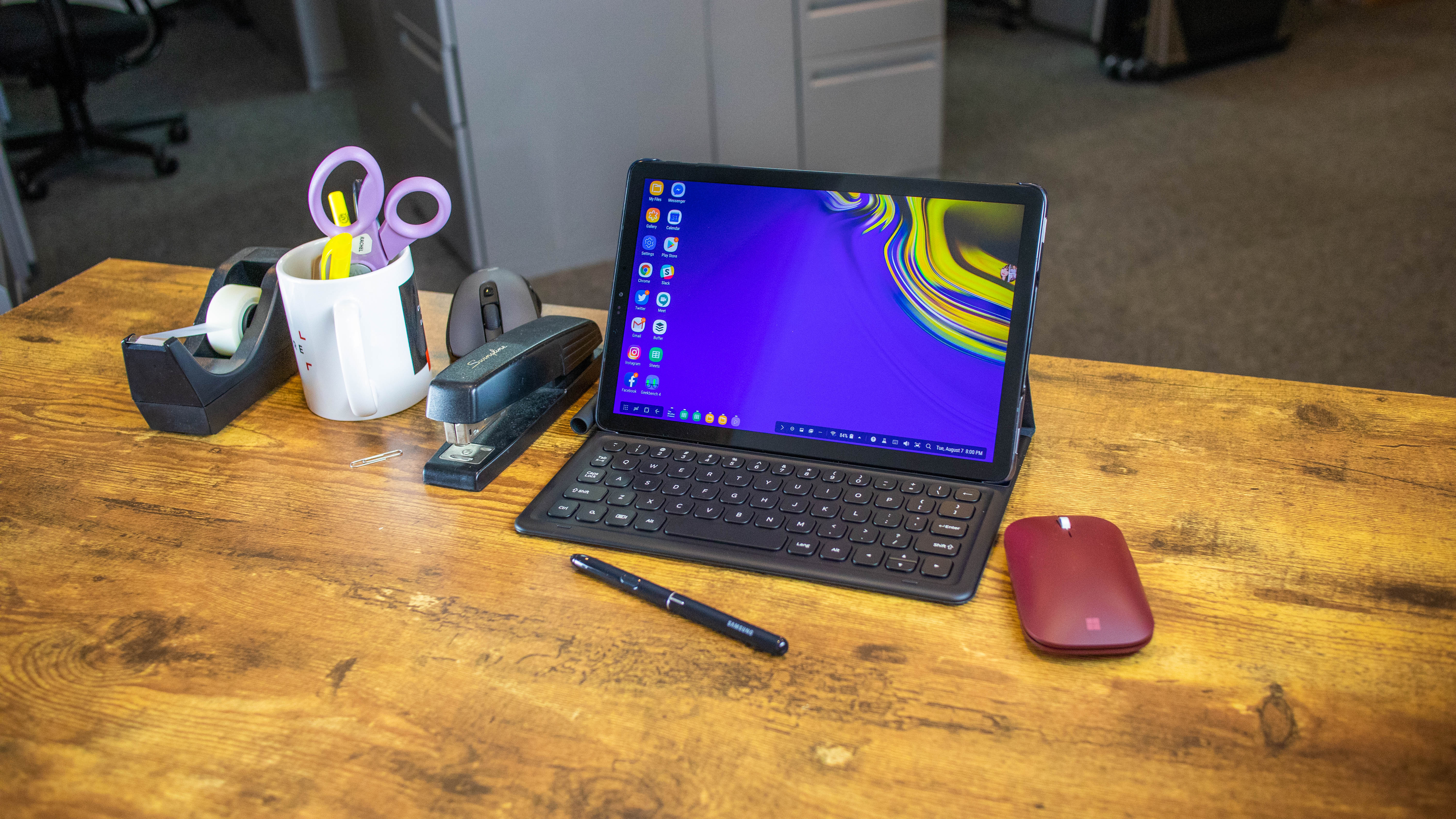 Samsung Galaxy Tab S4
It might be sacrilege to suggest an Android tablet here, but the Galaxy Tab S4 is one of the best of its class - partly because of the excellent screen quality through Samsung's AMOLED display, that it comes with an S Pen stylus and can offer a full desktop experience through an HDMI connection.
It's also fairly cheap in comparison, too - but doesn't offer the raw power.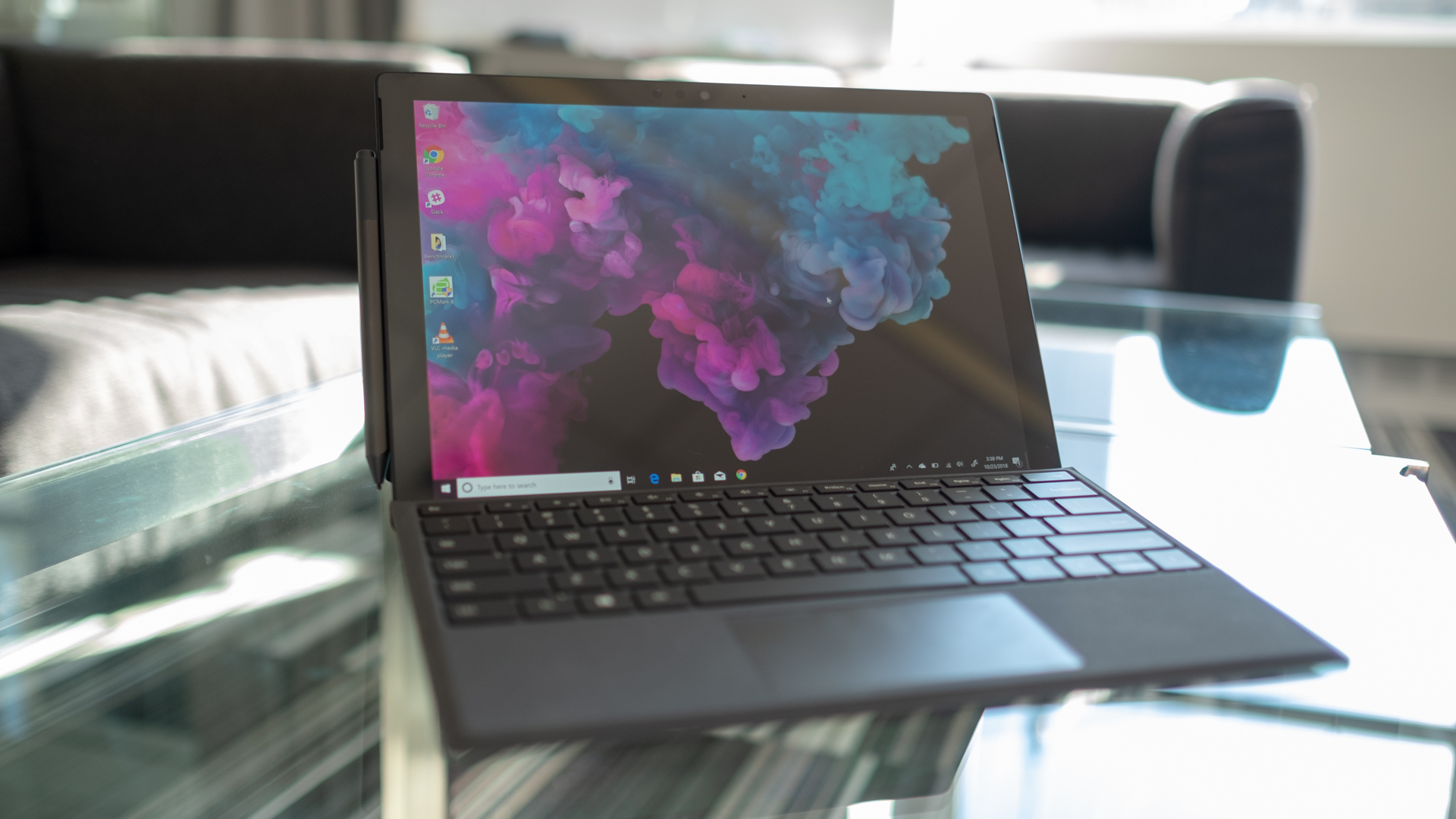 Microsoft Surface Pro 6
The other side of the 'alternative operating system coin' is the Surface Pro - it's a very powerful tablet, offers a desktop-class experience and the same 2-in-1 experience, with detachable keyboard and stylus.
However, it's actually a touch more expensive than the iPad Pro, although you can spec it fairly well to your tastes - if you need an actual computing experience, this is the way to go.
from TechRadar - Technology Reviews http://www.techradar.com/reviews/ipad-pro-11