Mid-range Android phones often have a hard time striking a good balance between price and functionality. It's a struggle to decide what features are able to make the phone stand out while still being affordable, and time and time again we've seen phones that aim to offer a premium smartphone experience, but fall ridiculously short on promises.
Thankfully, the Oppo F9 doesn't mess about with what it's looking to deliver on. This mid-range phone is affordable, looks good, and is able to handle most of your daily tasks with ease. There are still a few areas where things can be improved, but for its price point the Oppo F9 is a good contender for anyone looking for a stylish smartphone that's also friendly on your wallet.
Price and Availability
The Oppo F9 is available now, and retails for AED 1,249. That gets you 4GB of RAM and 64GB of storage, all powered by a MediaTek P60 processor and a 3,500 mAh battery.
That's certainly a comfortable price point for the under-AED 1,500 category of phones, so you'll get a decent-looking phone that won't stretch your budget too far.
Design
Plastic backing
Attractive rear finishing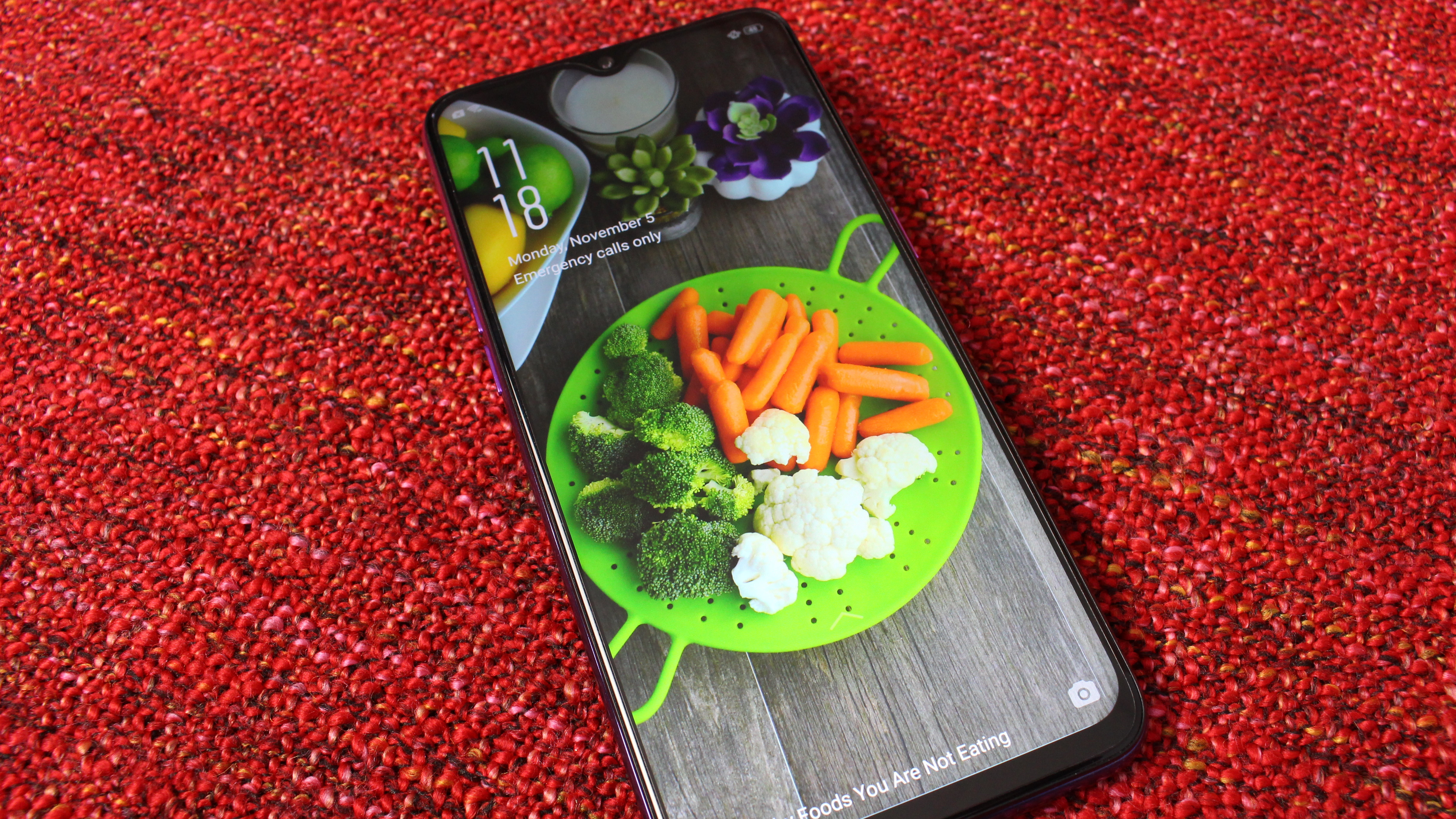 There are a number of design accents on the F9 that make it stand out from other similar phones in the same category. The first is the 'waterdrop' notch on the front, that is probably the most stylish notch we've seen on an Android phone so far.
Many other handset manufactures opt for wider notches that take up a good portion of the top display, but the F9's tiny notch is barely big enough to be a distraction. It cleverly houses the front-facing camera as well as the proximity sensor, and hides the speaker grille just above so that it's hardly visible.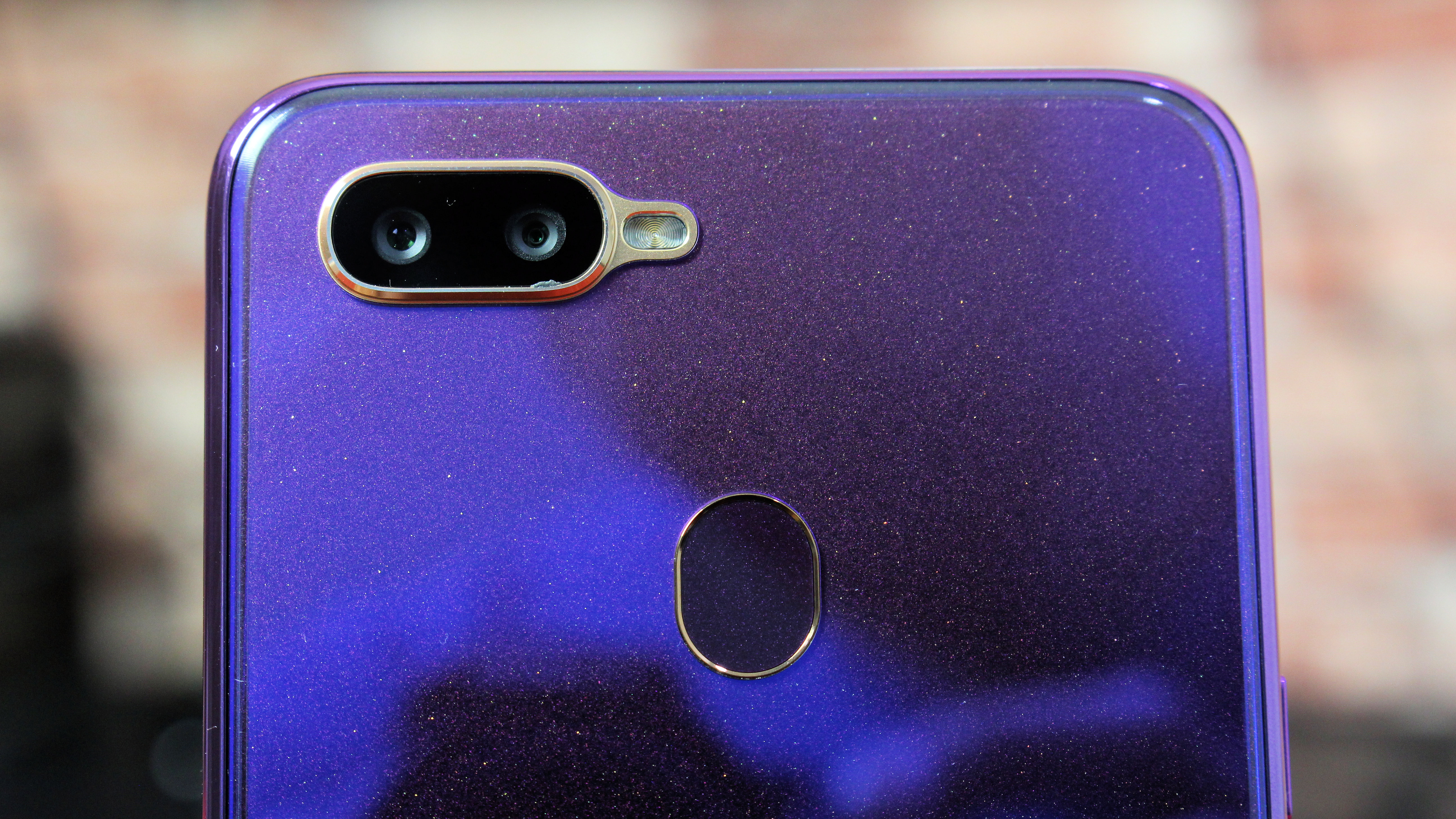 Round the back is where you'll find another of Oppo's unique design choices. The F9 comes in three different finishes – our Starry Purple edition featured a speckled gradient purple finish meant to look like a starry night sky. The Sunrise Red and Twilight Blue editions feature a subtle diamond pattern that's revealed with the light hits it at just the right angle. All three designs make the F9 look much more premium than it actually is, which is always a good thing.
However you're reminded that this is a mid-range phone when you actually pick it up and begin to notice a couple of design quirks. The glossy back is actually plastic and not glass, which feels a bit cheap. The phone's display protrudes out a little bit, and while you do get Gorilla Glass 6 to ensure the phone can withstand scratches and drops, the plastic back is bound to pick up a few scratches over time. It's also a challenge to keep it smudge-free so the phone doesn't slip out of your hands, but thankfully Oppo includes a transparent phone case should you wish to use it.
The rear of the phone features the dual-camera setup with LED flash as well as the fingerprint sensor. They're grouped together fairly tightly and form a slight hump, but it doesn't make the phone unstable when it's placed on a flat surface.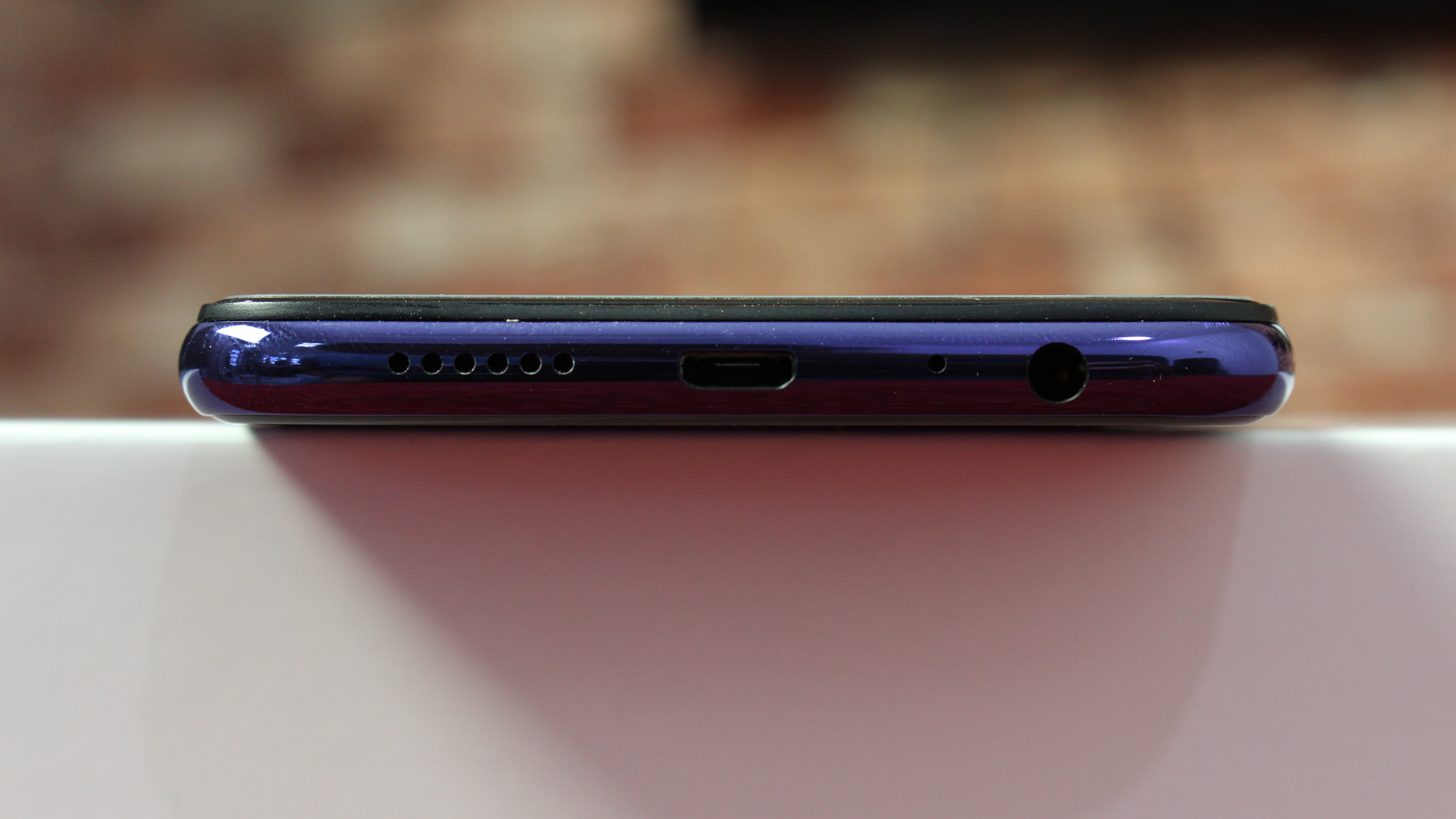 At the bottom you've got the 3.5mm headphone jack, speaker grille, and a microUSB charging port. We're a bit disappointed that it's not USB-C instead, but again for a mid-range phone this is one thing we'll have to just put up with.
You've got 64GB of storage to play around with, expandable of course via microSD card. The beauty of the F9 is that not only is it dual-SIM, but it has a separate try for the microSD card, so you don't have to choose between using a second SIM or a microSD card.
Display
Average screen quality
Slight blue tint
While the phone's design may have a few sticking points, its display is another story. The almost bezel-less front is a great sight to behold, and the tiny notch at the top never gets in the way. You get a FHD+ 6.3" display here, sporting a resolution of 2340x1080 pixels. That's enough space for comfortably watching videos or playing games on, though you're only getting an LTPS LCD screen which means that the quality is strictly acceptable when it comes to brightness and color quality.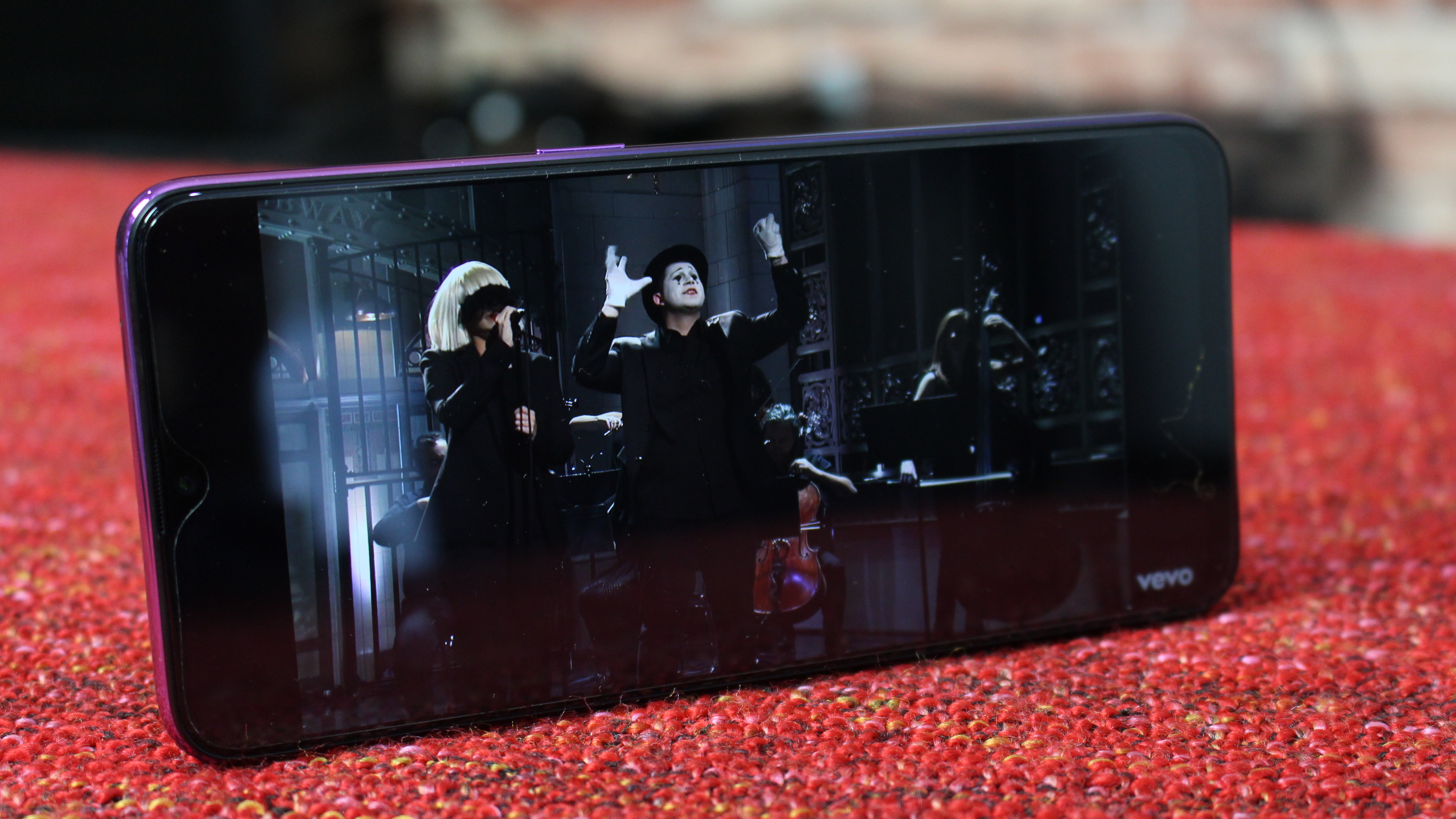 In fact, the F9 seemed to apply a slight blue tint to videos we watched, but playing around in the screen settings made things slightly better. The phone did well in direct sunlight as well, despite not being as bright as other high-end smartphones we've tested.
Battery
Super quick charging
Good battery management
The F9's 3,500mAh battery is enough to get your through a day of active usage, but even if it starts to wear out, you won't be left high and dry. The phone supports VOOC charging, and when used with the bundled microUSB cable and adapter can charge your phone to around 50% battery in just over 30 minutes.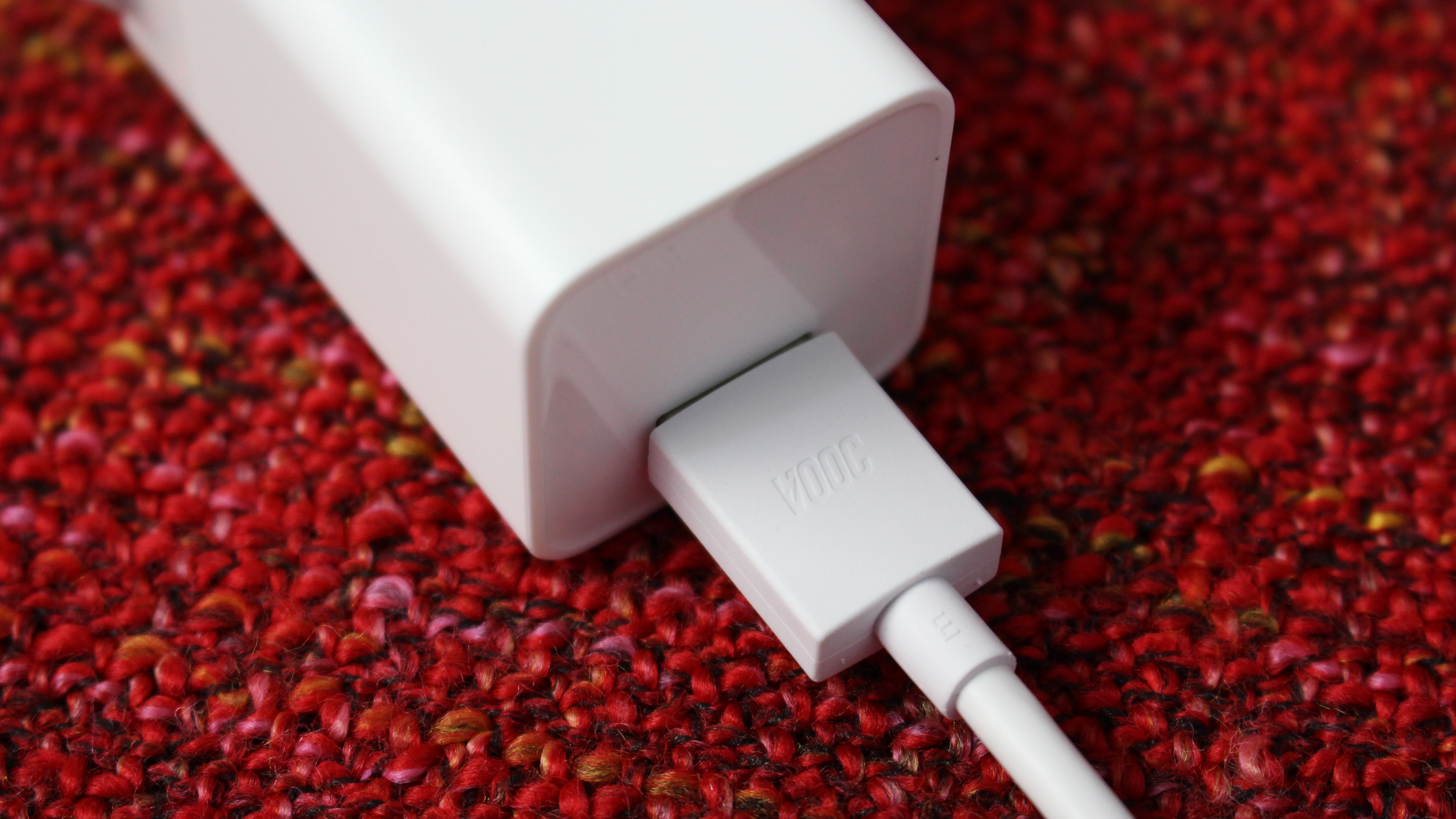 That's incredibly impressive, but it also means that you'll need to keep both the cable and adapter on hand if you want to benefit from this fast charging. Plugging in any other microUSB cable will still charge the phone, but at a much slower rate. The phone also includes a number of safety features to ensure that charging is done as safely and as efficiently as possible, so in the event of any sort of power fluctuations or surges, the phone won't be damaged in any way.
The F9 is also said to use a smart battery management system that over time monitors your phone usage patterns and closes unnecessary apps in the background in order to maximize battery life. It's a small yet handy feature to appreciate, and will help you squeeze the most out of every charge you perform.
Camera
Average camera quality
Only 30fps video recording
Snapping photos is now a key ingredient for any smartphone, and the F9 does try its best to impress. In the daytime or in well-lit areas, the dual cameras are able to capture a fair amount of detail. When lighting becomes a bit more problematic, you'll lose quite a lot of detail in your images, and the post-processing the phone does on the images tends to blur out quite a lot of detail when you zoom in on an area of a photo.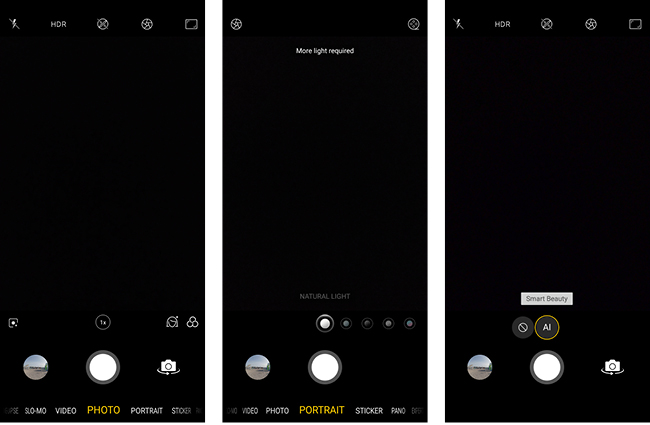 The AI scene recognition does kick in to try and improve things, but again this produces mixed results – colors of flowers and plants stand out as vibrant, while skies tend to be murky and dull. Turning on HDR does improve things slightly, so we recommend keeping this active.
Portrait mode produces slightly better images, though the phone does have frequent issues with determining a subject from uneven backgrounds, so you often get very blurred edges that don't look realistic at all. There are also different lighting modes that you can experiment with for more artistic looks, if you prefer.
The 25MP front-facing camera does a decent job of snapping selfies, but you need to make sure that you're in focus properly before hitting that shutter button. There's the usual beauty effects that you can apply as well, as well as several stickers and other embellishments.
Video recording on the F9 is probably where you're hit the hardest. There's no support for 4K recording of course, but even 1080p recording is capped at 30fps. We'd wish that this was at least 60fps for much smoother videos, and though you're able to capture decent color accuracy with your videos, they still fall short of what we'd like.
Software & UI
Simple and clean UI
Not a lot of bloatware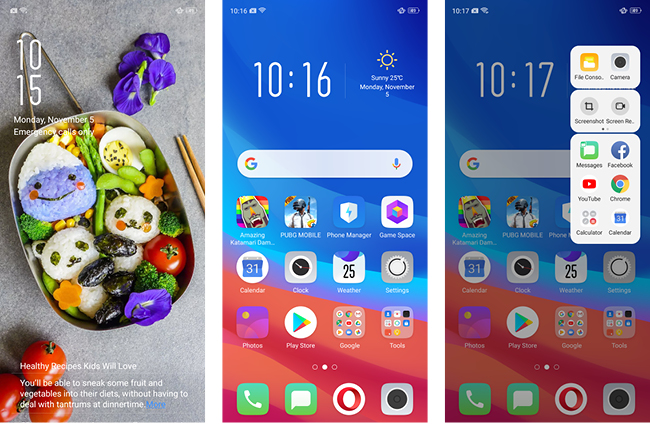 Slapped on top of Android 8.1 Oreo is Oppo's ColorOS, which offers a number of quirks and enhancements. There's no app drawer of course, so consider spending some time organizing your apps into separate screens, depending on how frequently you use them. Bloatware is thankfully kept to a minimum, and any extra apps that are installed can quickly be removed with a few taps.
There's a floating menu just off the side of the screen that you can swipe to quickly get to shortcuts such as the camera, taking a screenshot, or launch common apps without having to go back to the home screen. There are also a number of vivid themes to choose from, and you can set your home screen to cycle through different themed images when not in use, which is a nice touch.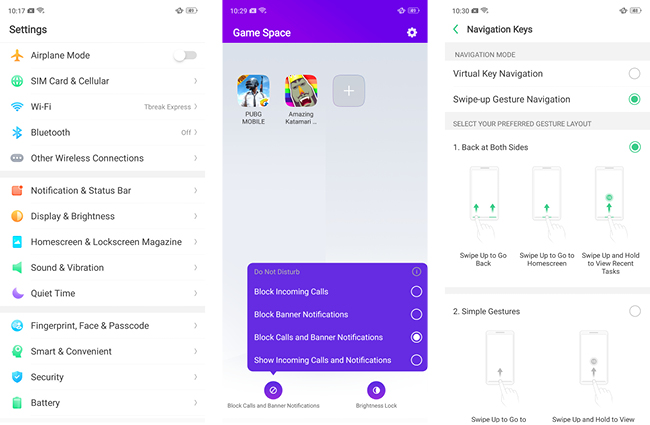 There are also a number of navigation tweaks that you can employ, such as enabling Swipe-up Gestures to navigate around instead of the standard Android controls. It's akin to what you'd do on an iPhone, so presumably anyone familiar with iOS would find this much more comfortable way to use the Oppo F9.
Audio, movies & gaming
Poor audio quality
Good gaming performance
The F9's wide screen is great for enjoying videos on, and you can pinch to zoom in on videos so they fill the entire screen, or until they stop just shy of the notch. The zoomed-in version crops out a bit of the top and bottom of the video, so it's best to watch it at the original resolution even though you'll get vertical black bars on each side.
Audio quality on the F9 however, is severely disappointing. It's loud, but the single downward-firing speaker at the bottom of the phone can easily be covered by your hand or even a finger, resulting in murky and muddled audio. Plugging in headphones made things a bit better, but audio quality is still a mixed bag, with high notes sounding wobbly and a bit shrill and medium volume levels.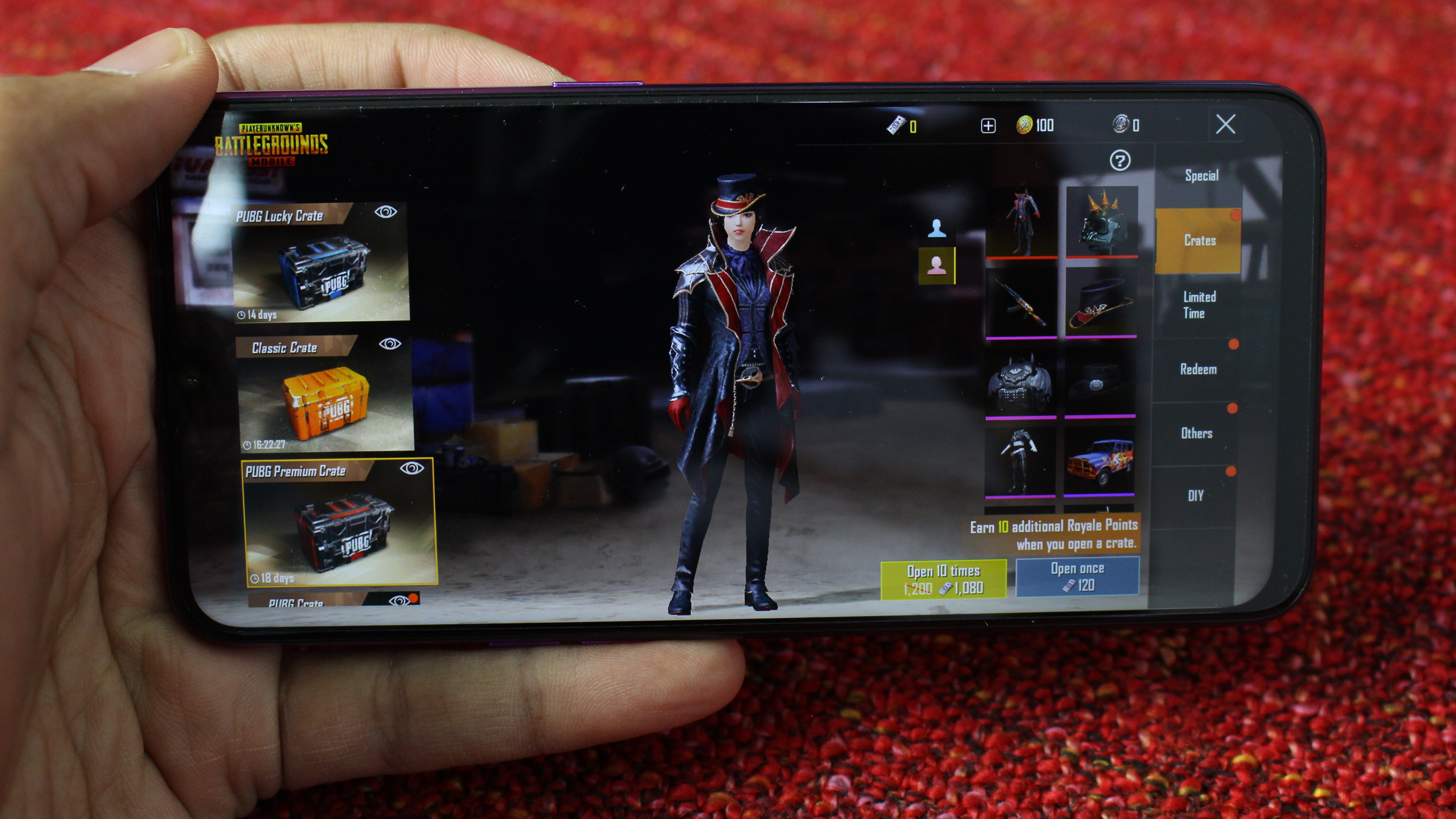 Gaming on the F9 was surprisingly pleasant, with the phone being able to keep up with HD graphics in PUBG, as well as smooth gameplay in several rounds of Amazing Katamari. Both games ran smoothly with little graphical hiccups, so if mobile gaming is your thing, then this phone will not disappoint. There's a dedicated gaming mode that can hide notifications or lock the screen brightness when you're playing a specific game or app, which is another handy feature for uninterrupted gaming sessions.
Performance & Benchmarks
No lags during everyday use
Good performance with multiple apps open
Given that the gaming performance on the F9 was quite good, we expected the phone's benchmarks to reflect the same. With a multi-core score of 5,830 in Geekbench 4, the F9 can comfortable handle most of what you throw at it.
There wasn't any lag when switching between apps, despite the phone having just 4GB of RAM. The MediaTek P60 does a decent job as a mid-range processor while still keeping battery consumption in check, so even if you're spending a good amount of time with some gaming on the go, you'll only see about 6-8% drop in your battery life after a long gaming session.
Verdict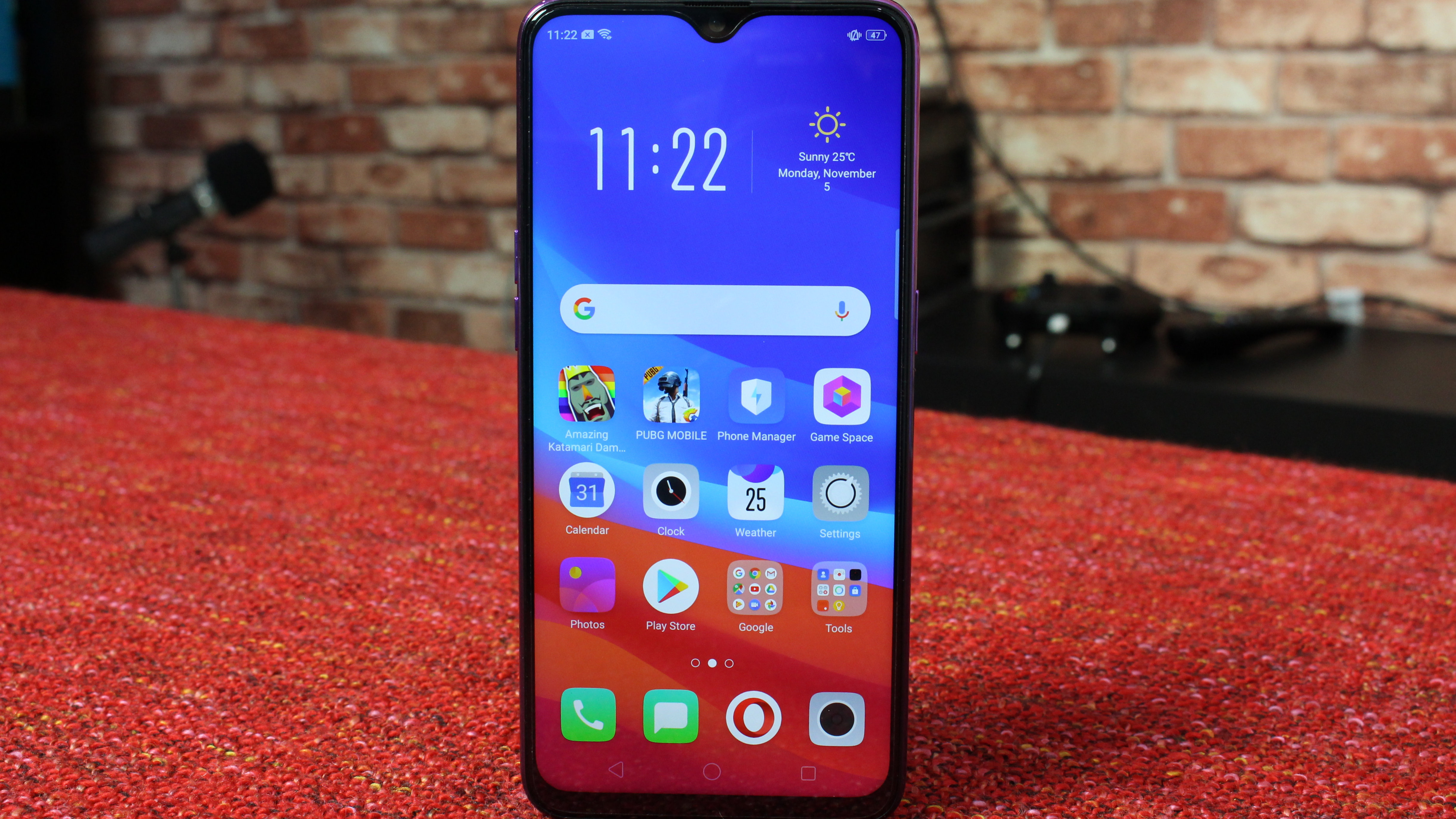 The Oppo F9 is certainly a good pick as a mid-range smartphone if you're looking for something stylish that can handle most of your daily tasks and hurdles. Gaming on the F9 is an enjoyable affair, and the quick charging means that a dead battery will be a rarity.
On the flip side, the F9 does have a few sore points. The camera on it is very middling, even for a mid-range phone, and audio levels on it are quite poor at times. But you get what you pay for, and at this price point there's little reason to complain.
Who's it for?
It's a great phone if you're a fan of mobile gaming, or you enjoy snapping endless photos with your phone without being too picky about the image quality.
The fast charging is spectacular (as long as you're carrying the cable and adapter), so if you're always complaining that your phone is running low on juice, then this a match made in heaven.
Should you buy it?
At AED 1,249 you can't go wrong with what the Oppo F9 has to offer, especially with its attractive looks and fast charging, but just be aware of the camera limitations.
Not sold on the Oppo F9? Here are some similar phones in the same category that might be of interest.
Nokia 7 Plus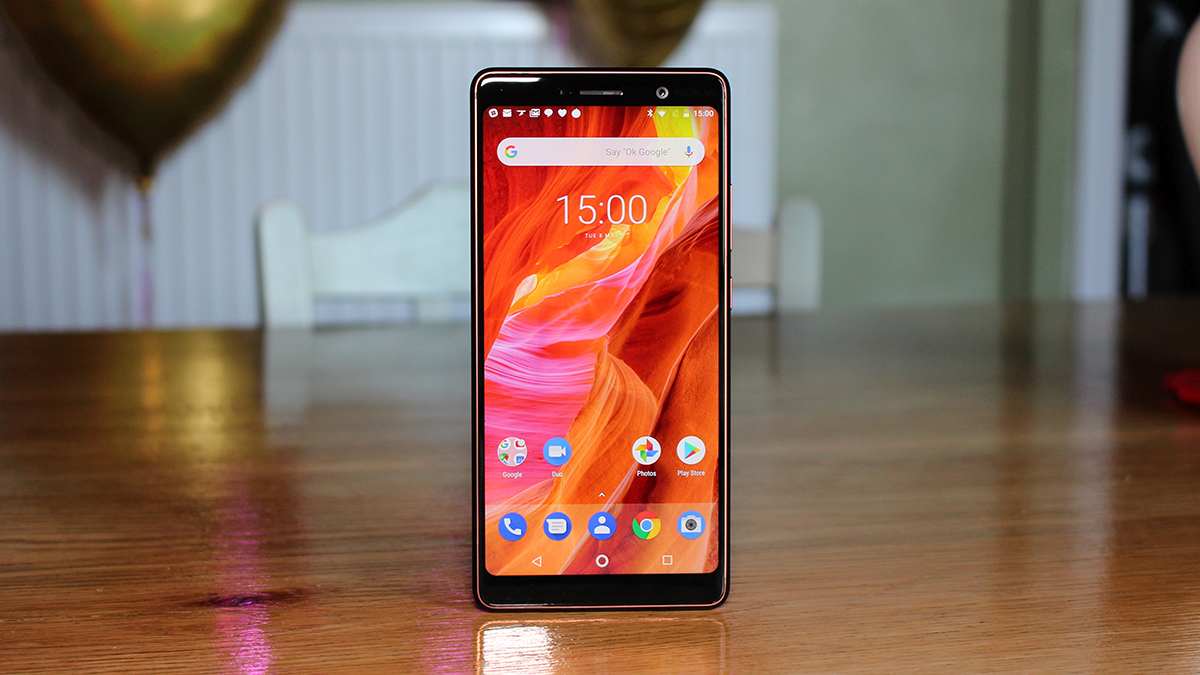 If you're looking for overall value you can't go wrong with the Nokia 7 Plus. It packs a more powerful chipset than Oppo F9, a vibrant AMOLED screen and a superior camera setup, all priced at AED 1,399
Honor Play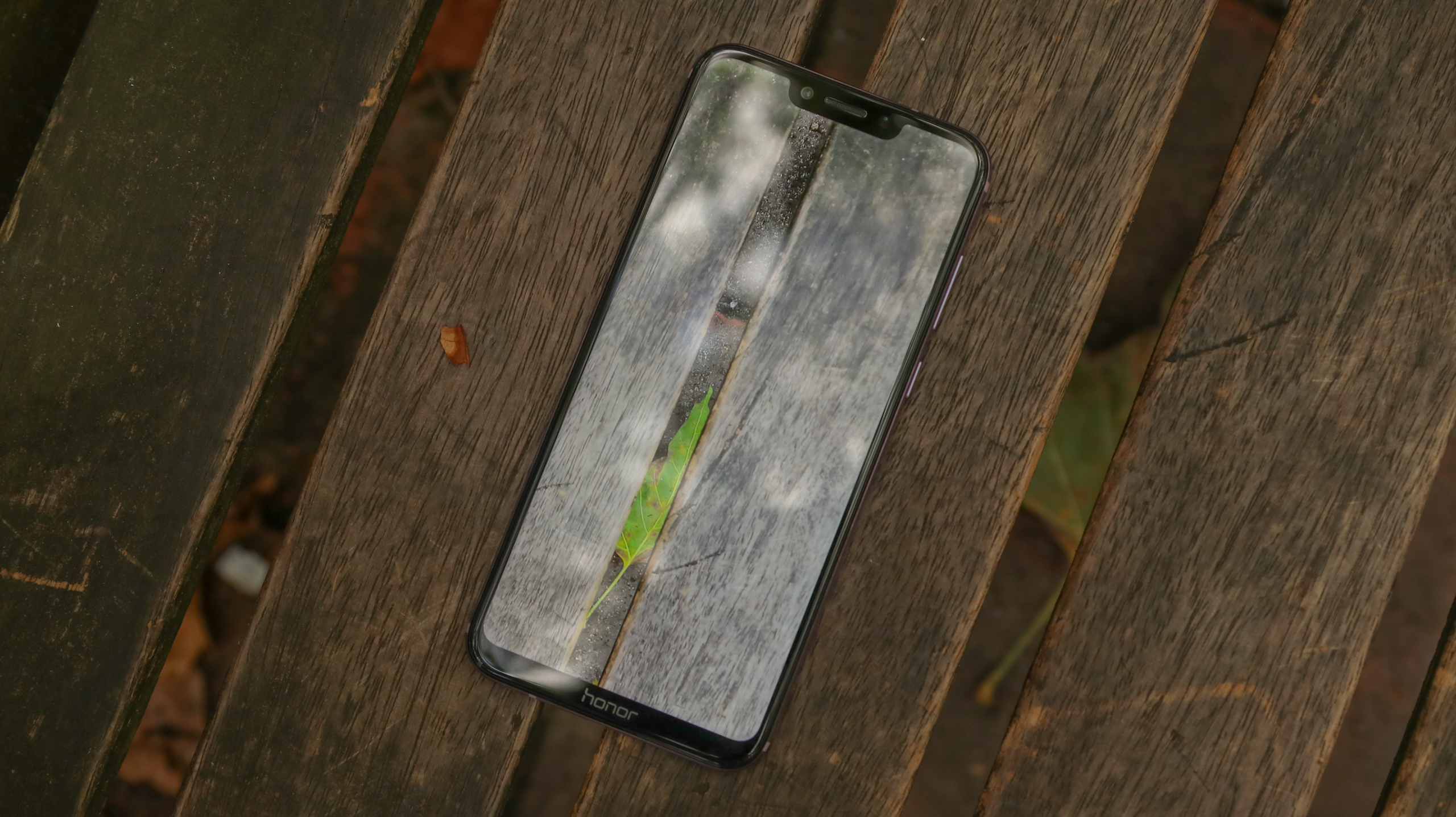 The Honor Play is great for those looking for a phone with a high-end feel without the high price tag. Coming in at AED 1,200, it features Huawei's top of the range chipset, premium design and a big screen to boot but the camera is just so so.
Honor 8X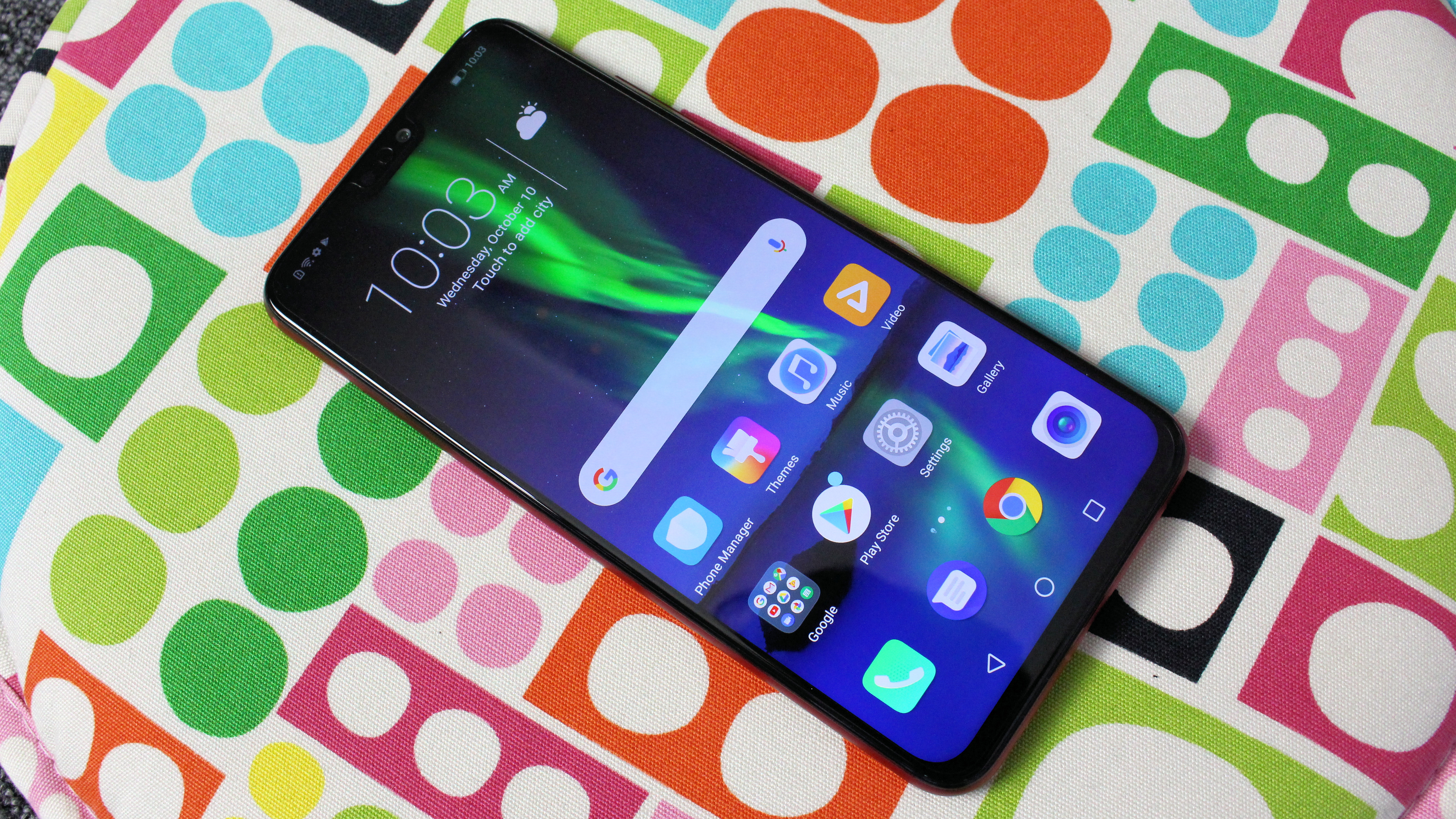 The Honor 8X looks and feels like a premium handset at a third of the cost with a marginally better camera than the Oppo F9. It packs in a respectable amount of features for the price but middling performance and average battery life hold it back.
from TechRadar - Technology Reviews http://www.techradar.com/reviews/oppo-f9