No longer a newbie in the world of fitness watches, the TomTom Spark 3 is an update to the impressive TomTom Spark range.
It adds at-a-glance Route Exploration to the existing GPS, 24-7 activity tracking, multiple sport support, heart rate monitoring and phone-free music streaming via Bluetooth headphones.
Being able to head off for a long run and not care about getting lost – or download and follow a new path entirely - will appeal to any runner guilty of plodding the same route day-after-day.
But it could be especially useful for frequent travelers who want to explore a new city, safe in the knowledge they can get back to the hotel without flicking that data roaming switch.
Aside from that, it's worth noting that TomTom is stepping down its involvement in the wearables game. While it has promised to keep supporting these products you might find that there are fewer opportunities to buy them now - so it's best to snap them up when you can.
TomTom Spark 3 price and release date
Out now and launched at £120 / $130 / AU$212
We've now seen the price as low as £69.99 in the UK, not as cheap in the US
There are four models in the TomTom Spark 3 range, all featuring the new Route Exploration, plus 24-7 activity tracking, GPS tracking and multi-sport modes.
The TomTom Spark 3 launched at $129.99 / £119.99 / AU$199 for the entry level option with just route navigation separating it from the original Spark, while the TomTom Spark 3 Music + Headphones cost $169.99 / £149.99 / AU$249 including 3GB (500 songs) of onboard music storage and, if bought in the US, comes with TomTom Bluetooth headphones.
It's worth noting we've seen the price of the basic TomTom Spark 3 drop down to around £70 / $100, so it's likely you'll be able to find some better deals than the launch price.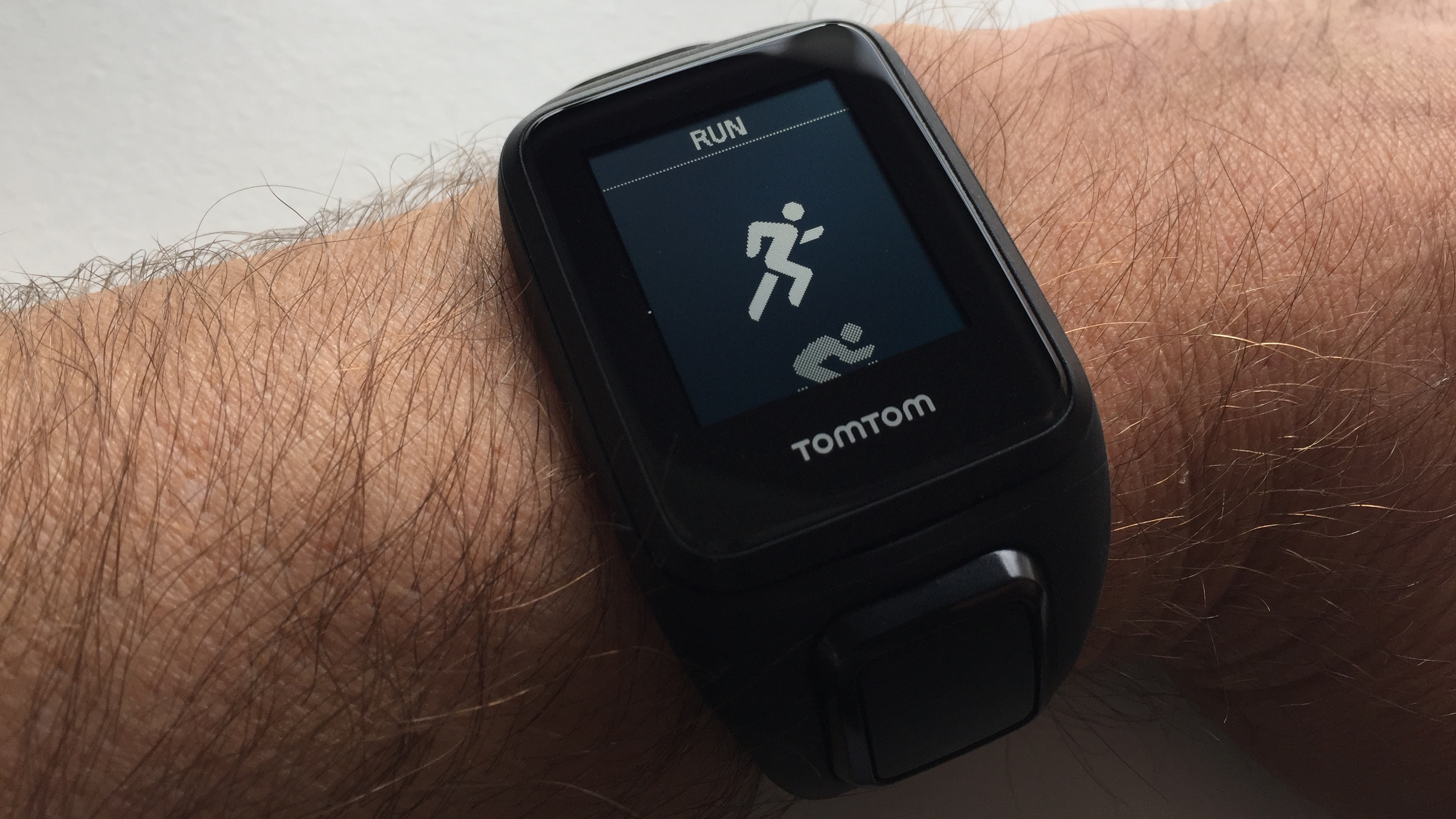 The TomTom Spark 3 Cardio ($189.99/£169.99/AU$299) loses the music playback but gains built-in heart rate monitoring.
Then there's the flagship TomTom Spark 3 Cardio + Music ($249.99/£219.99/AU$349), which includes the lot, boasting both heart rate monitoring and music playback, and also comes with a free set of headphones in the US.
We tested the TomTom Spark 3 Cardio + Music with a pair of TomTom Sports Bluetooth Headphones.
It's a headline grabbing list of features for any sports watch, but has TomTom done enough to tempt both first-timers and fully fledged fitness freaks away from brands like Garmin and Polar?
Design
Extremely comfortable strap with super secure three-point fastening
Slim, light and understated
What it lacks in bling it makes up for with simple usability
Screen is easy to read in the day
You'll need the battery-draining backlight after dusk
Nobody is ever going to accuse the TomTom Spark 3 of showmanship. The simple, uncluttered design is difficult to hate, but equally hard to lust after.
With so many color screens doing the rounds you could argue the 22 x 25mm grayscale (144 x 168 pixel) display looks a bit dated, but, while slightly boring, we'd rather have practical features than bling any day of the week.
The Spark 3's design is almost identical to the original TomTom Spark, with the large screen sitting above the curved GPS unit and four-way controller. There's no touchscreen, but when it comes to changing settings while running, this is no bad thing.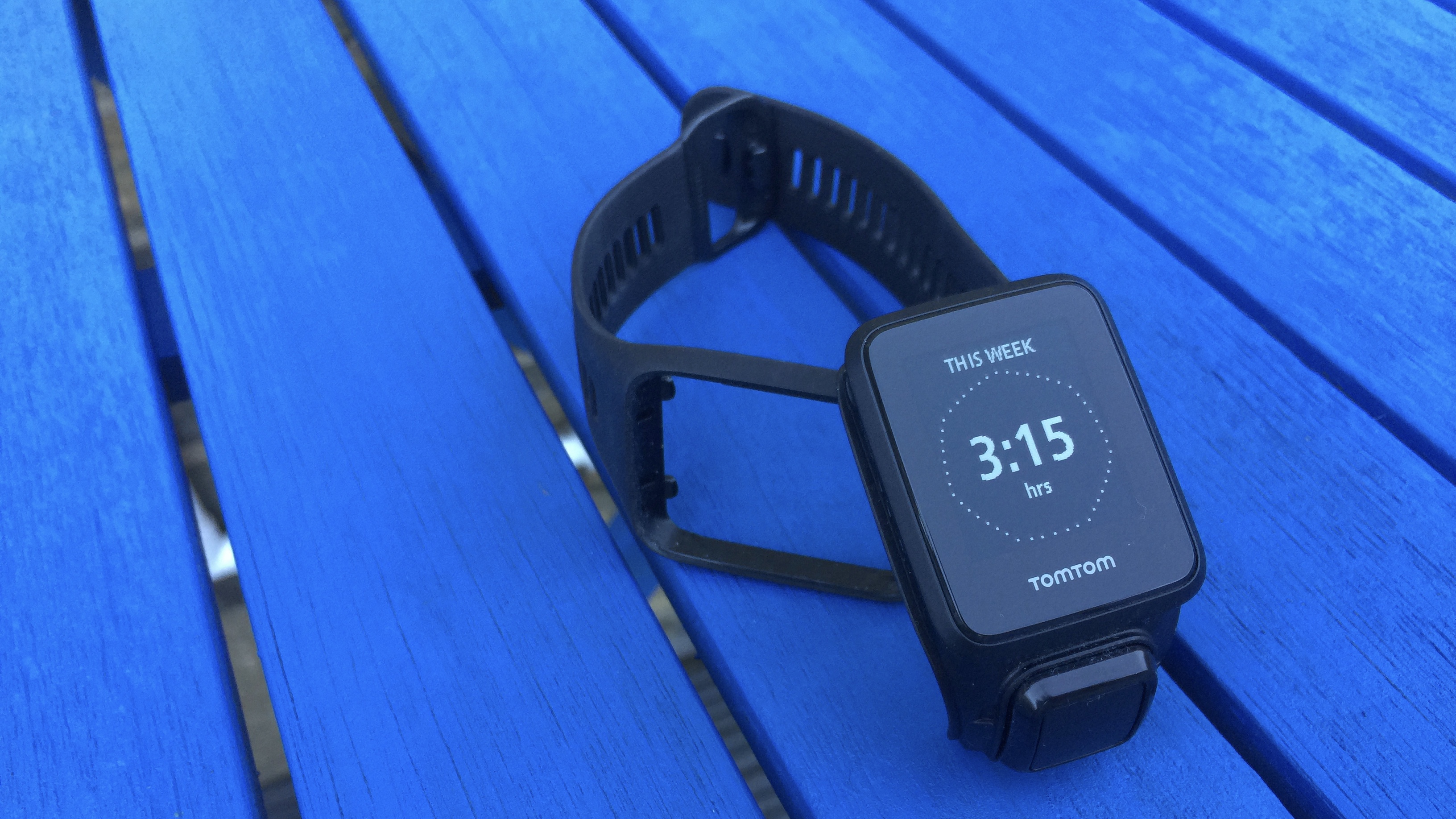 The watch module sits securely in the strap, and easily pops out when you need to charge. Admittedly the need for yet another charging cable might irritate, but at least TomTom has designed a cradle that clips firmly in place. No magnets or fiddly clamps here.
What original Spark users will love is that the watch is now much more snug in the strap - it doesn't just pop out of its own volition now, making it more comfortable to use day to day.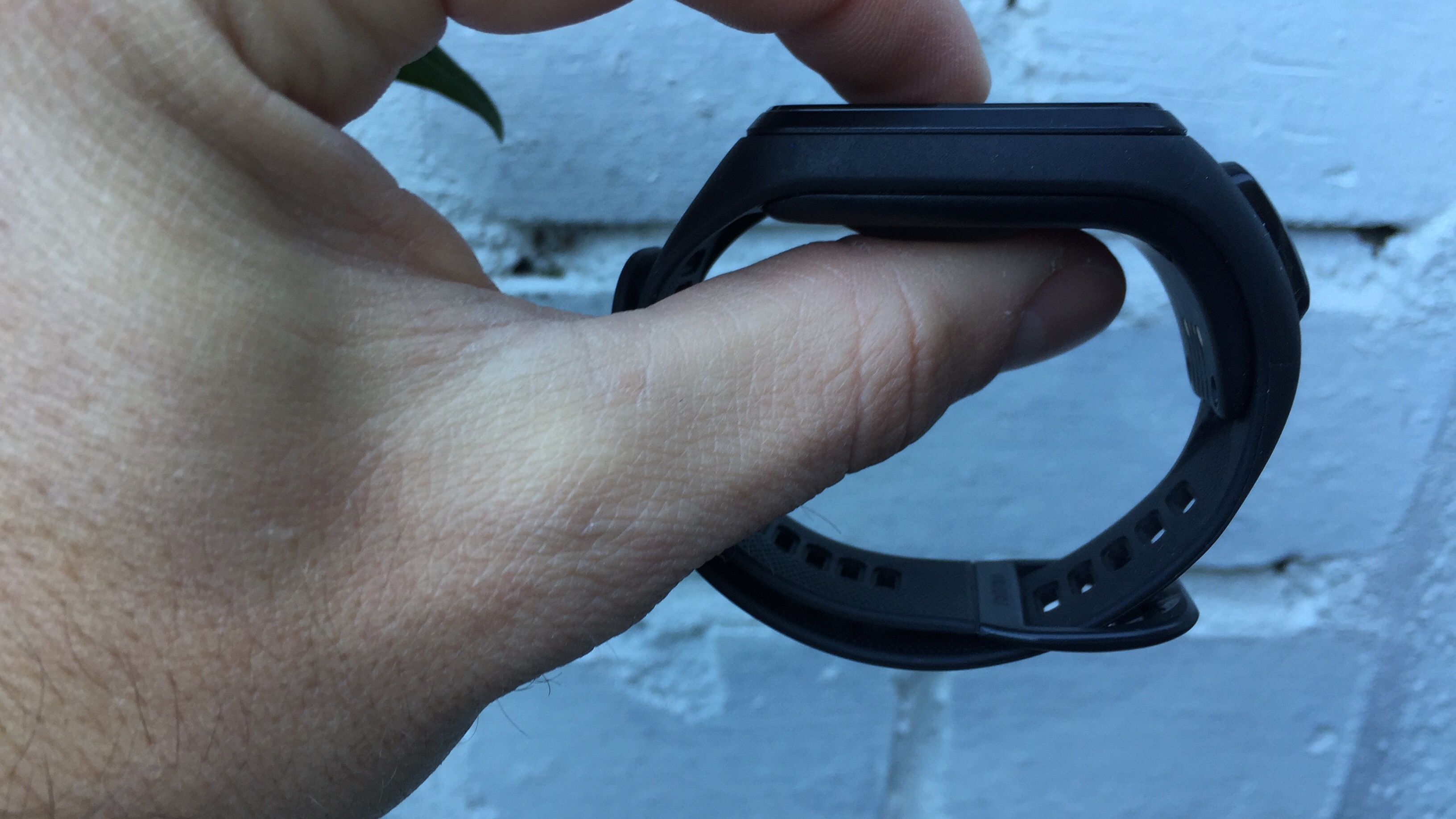 The strap has been upgraded from the original TomTom Spark and, as well as a few new color options, is slimmer, lighter and better in most respects. The three-point fastening is extra secure, and helps get a consistent pulse for your heart rate training, while the rubber is soft and well ventilated.
The TomTom Spark 3 display can be back-lit, but you'll need to turn the light on manually, and without it the screen is all but impossible to read in low light, but once activated the backlight will absolutely eat into your battery.
Fast, reliable GPS signal and route navigation
Many motivational features to push your performance
The TomTom Spark 3 can track treadmill sessions, indoor and road cycling, swimming, freestyle and gym sessions, but in truth it's all about road running.
For this review we mixed trail and road runs, a cycle and a couple of long hill walks, which TomTom classifies as 'Freestyle.' That said, if trekking is your thing the TomTom Adventurer could be perfect, as it packs barometer training and the ability to automatically detect when you're in a ski lift.
Getting started
With the TomTom Spark 3 there's no escaping the fact you will need to plug it into your PC/Mac.
The setup process (which involves signing up for a free TomTom MySports account) is pretty painless, but the need for a cable does feel a little bit antiquated, especially as you'll also need a wired connection to transfer GPX files and music onto the watch.
That said, once you've stuffed the watch full of top tunes, the vast majority of the time you'll just need the MySports app which connects via Bluetooth – though in our experience it sometimes took several attempts before it successfully connected.
Activity tracking
We don't think anyone should buy the TomTom Spark 3 just for its daily tracking, but it's nice to have, and a quick scroll left on the menu will bring up daily/weekly distances/time, plus steps and rudimentary sleep tracking.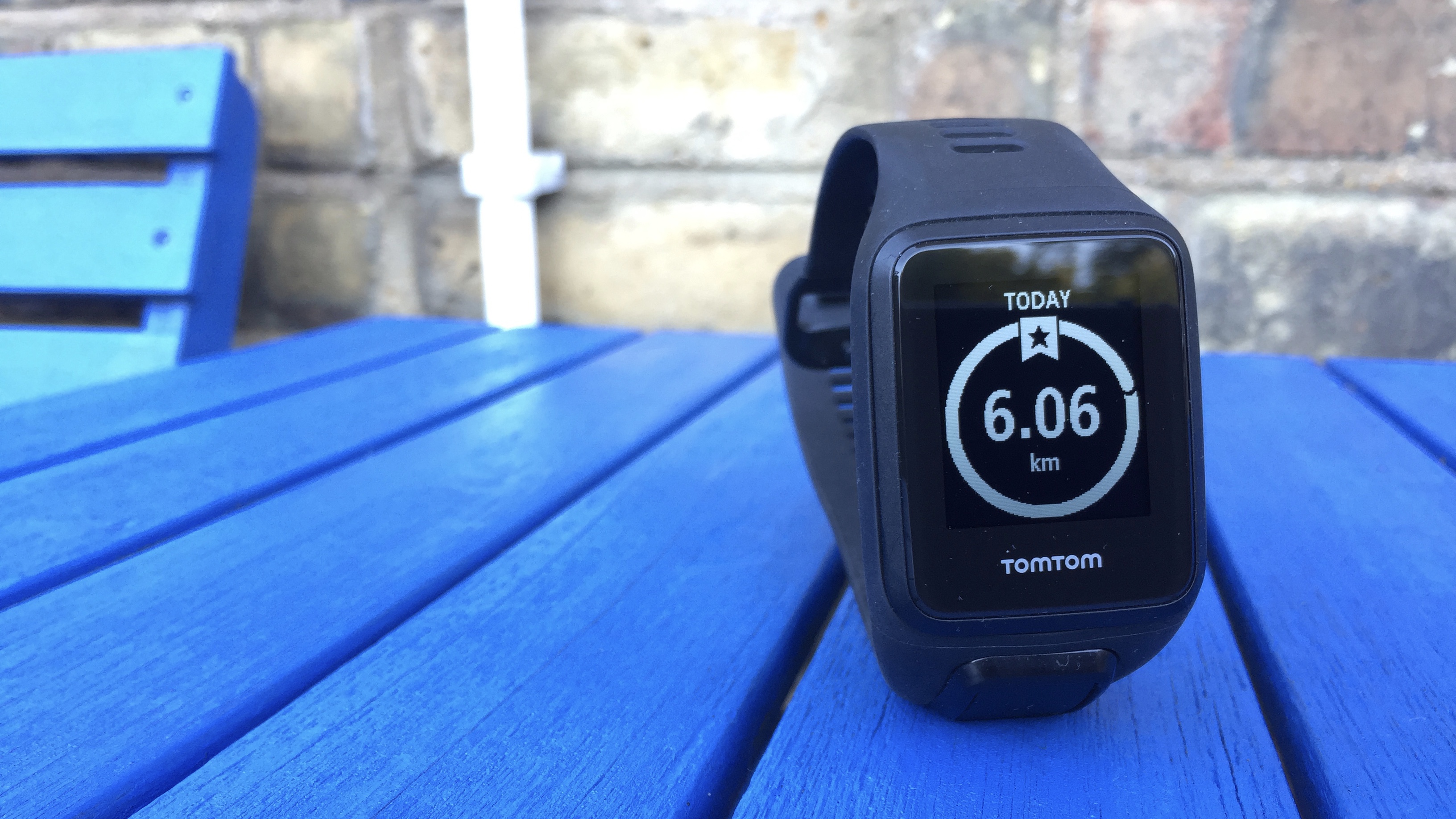 It's also simple to set goals, and you'll be rewarded with a buzz and a badge when you hit your activity targets.
The tracking is accurate enough, and a pat on the back is always a good thing, but it won't be helping you train for a marathon or smash a personal best any time soon.
The sleep tracking is fairly decent and does offer the kind of thing you'd want in terms of deep sleep and restlessness tracking, as well as a cumulative amount of sleep you're getting per night - but it needs a bit of cajoling to know precisely when you've started catching them zzz's.
Sport tracking
Tracking your workout couldn't be simpler: just push right, choose your activity and wait for the GPS signal to kick in. On average it took less than a minute to find a signal, which is pretty impressive and on a par with the competition.
You'll need to make sure you connect to the app once in a while to get the QuickGPS - the system TomTom uses to preload data to your watch and improve the connection. At least you only have to connect to the app wirelessly now rather than having to tether to your PC every few days just to keep it alive.
Once locked onto a signal the Spark 3 will tell you to "GET GOING," and one more right button press will start the clock and take you through to the data screens.
Here the screen is divided into three, with a choice of time, duration, average pace, distance, lap pace and calories on the largest section, while two smaller sections typically show duration and distance. Choose a 'Zone' run and you'll also find a basic heart rate data chart.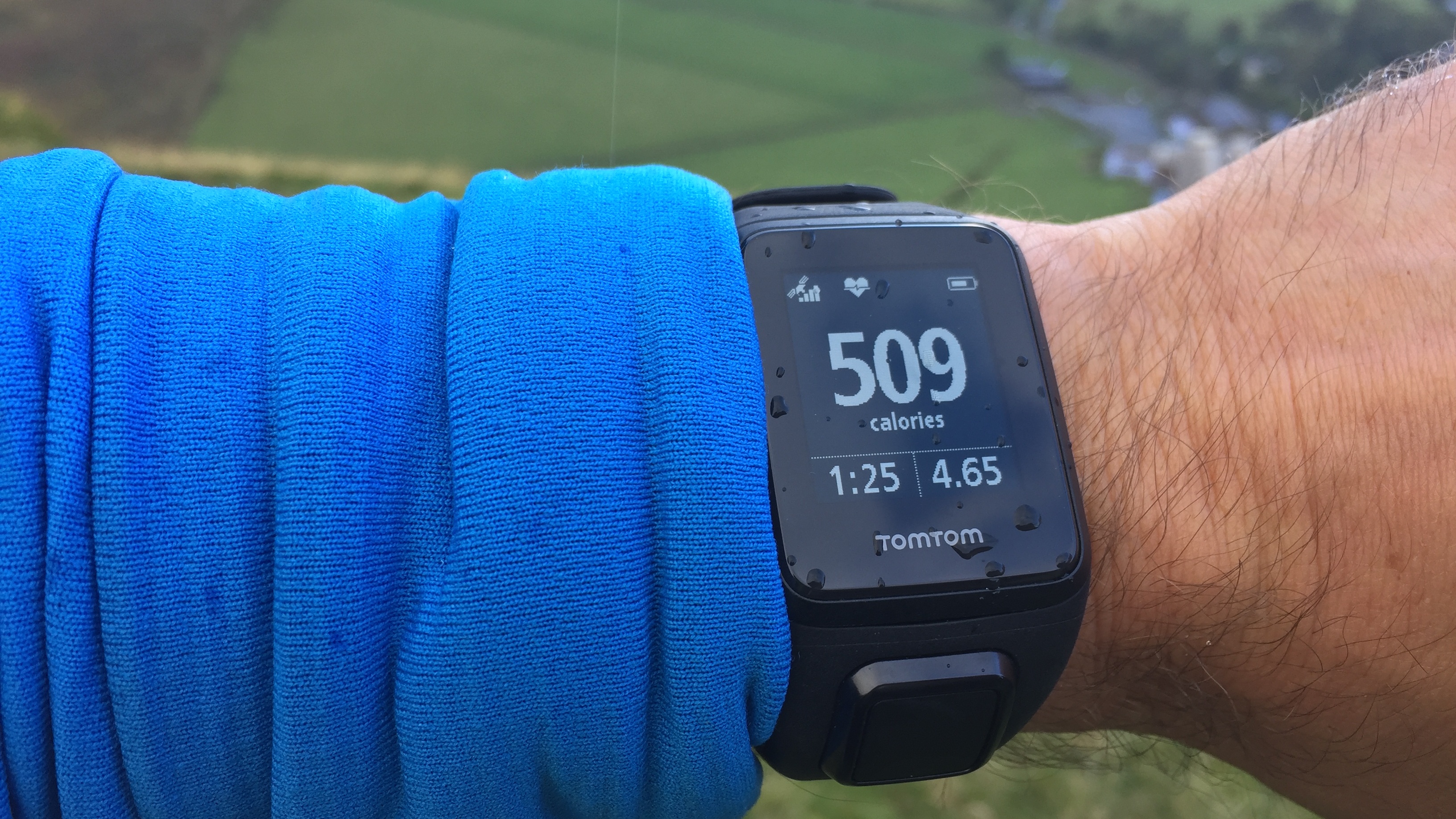 While not offering as much at-a-glance detail as the elite Garmin Forerunner 935 for instance, information is clearly displayed and, crucially, easy to read when running.
As for accuracy, we compared stats with MapMyRun on an iPhone and they were virtually identical when tracking the essentials. We also compared run data with an untethered first generation Apple Watch, and predictably found the TomTom's GPS to be far more accurate.
The 2km discrepancy with Apple's GPS-less model is just unacceptable if you're serious about training (or even just want to know how far you've gone), so praise the running gods for the Apple Watch 3 if you're desperate to be part of the Cupertino brand with your wrists.
Menu
The four-way navigation system will take time to get used to, and finding a feature can sometimes feel like an endless game of Snake; up-left-down-down-left-right.
If you're upgrading from the original TomTom Spark the menu system is exactly the same, but anyone used to a traditional smartwatch-style menu system should probably get practicing before pulling on the trainers.
It isn't instantly intuitive but does get easier, and once you've started a run the need to press buttons is minimal, with essential data clearly displayed and important feedback - speed up, slow down and so on - fed through headphones if you're using them.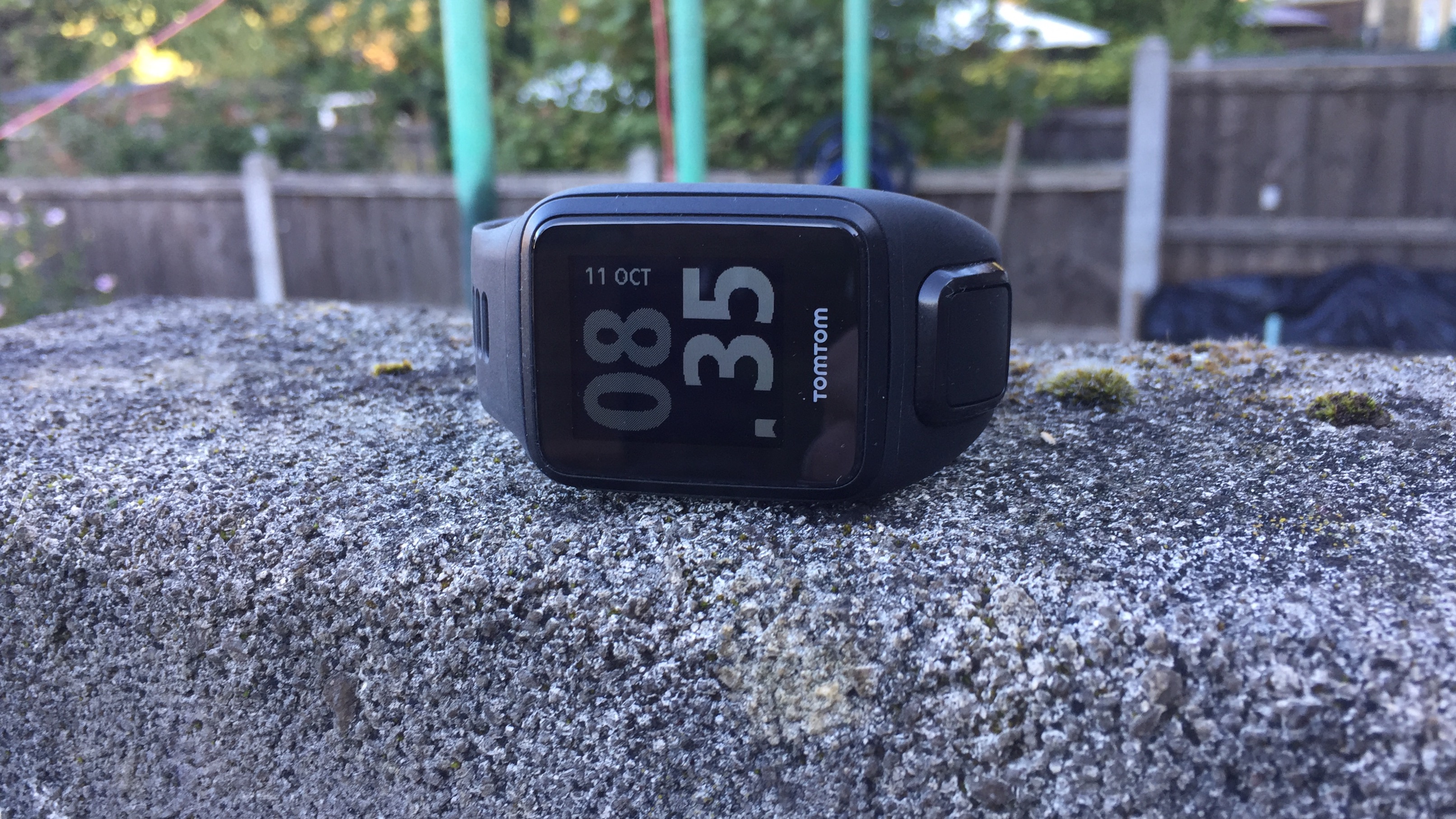 If you're upgrading from a running app, or this is your first fitness watch, you might find the number of options a bit daunting.
But trust us, the ability to switch between interval training, laps, distance, time and calorie tracking, heart rate zone training and even to follow a pre-loaded route, will improve your running enormously.
The TomTom Spark 3 also tracks swimming, but not open water, and you'll need to input the length of the pool. It also can't automatically distinguish between activities, so triathletes would be better off looking elsewhere if you want instant transitions between your disciplines.
This is not one for brick training.
Navigation
The main reason to choose the Spark 3 over the original TomTom Spark is its ability to track your routes in real-time and display them on the watch.
This will appeal to anyone with a terrible sense of direction, or those of us who just like to run free and explore new areas without the fear of getting lost.
Despite TomTom's in-car sat-nav pedigree, don't expect on-screen turn-by-turn navigation. Instead, the watch simply traces your journey and by using the built-in compass you can follow it safely home again.
It's rudimentary, and doesn't take into account topography, but we found it incredibly useful on a series of wooded trail runs. If, like many people, you're guilty of doing the same few routes time and again, this is a great way to explore and add interest, especially if you've got longer training runs to do.
Adding a route
As well as just not getting lost, the TomTom Spark 3 lets you save routes you've run and follow them at a later date, or more interestingly, you can upload GPX files and follow someone else's favorite 10km route.
As a starting point, Running Routes and MapMyRun both let you map out your own GPX routes or download from thousands of existing runs.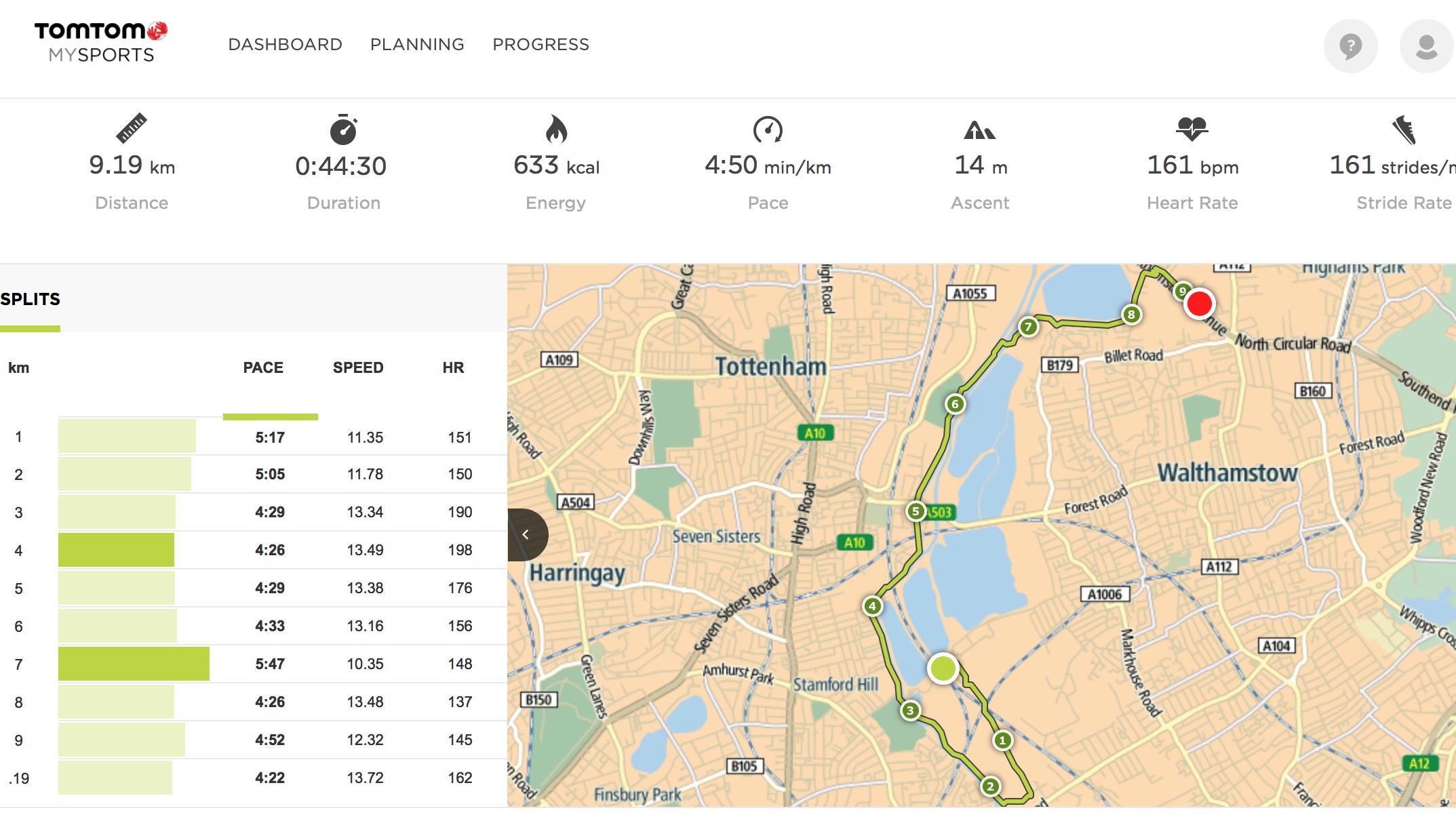 Heart rate training
While not continuous, the TomTom Spark 3's heart rate monitoring is as accurate as we've come to expect from a wrist-based optical system – and more than acceptable for most everyday athlete's needs.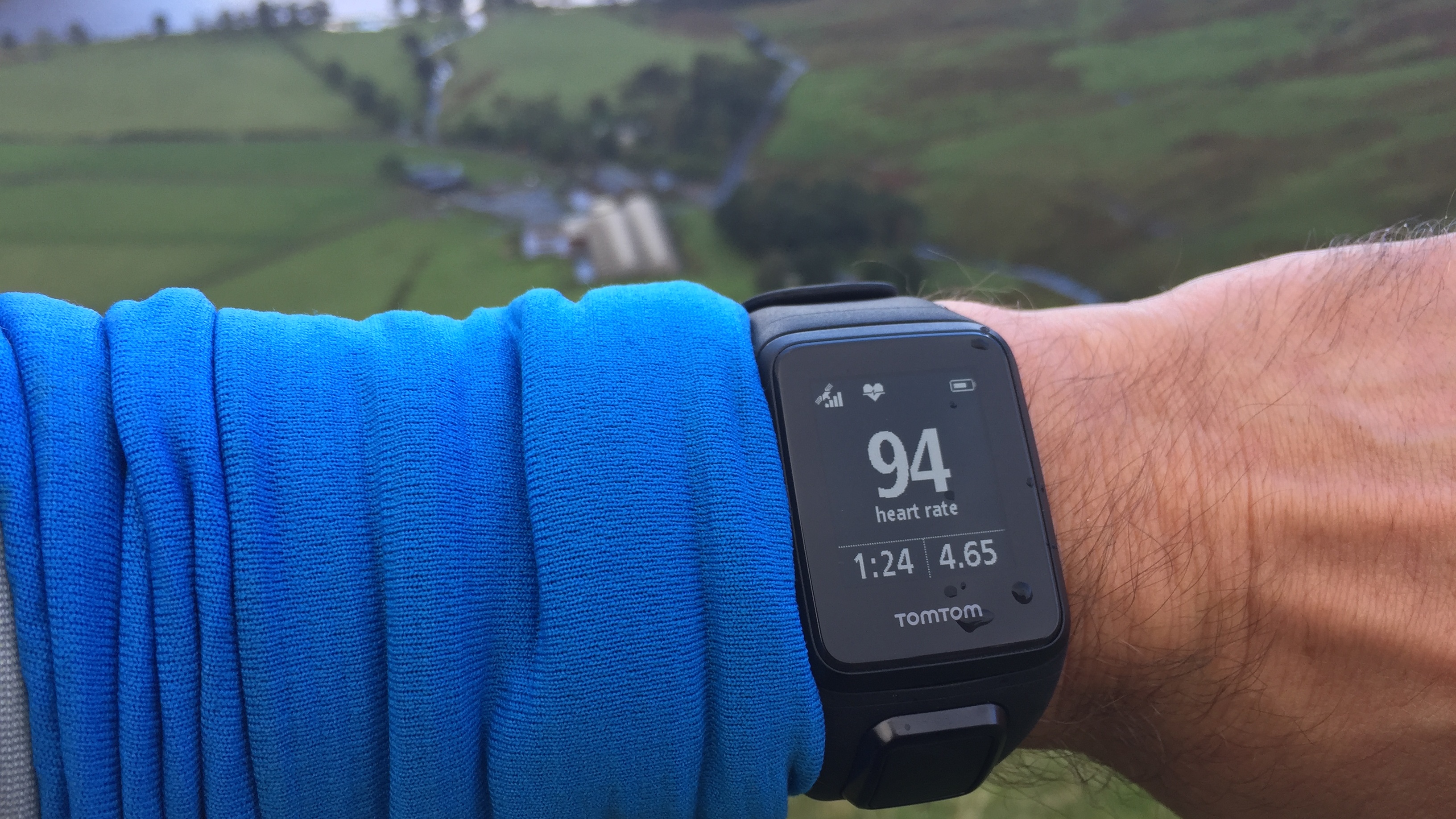 While it might not be the main reason to buy, we really enjoyed taking part in the TomTom Spark 3's pre-installed heart rate Zone training sessions. Choose from Sprint, Speed, Endure, Fat Burn, Easy or Custom zones for a nice change to your regular run/cycle routine.
A chest strap will be more accurate and it's easy to add one to the mix through Bluetooth, but if you're not dealing in minuscule elite performance margins the TomTom Spark 3 will still hit the spot.
Easy to use, intuitive watch interface
MySports app could offer more for serious runners
Hit and miss data syncing between Spark 3 and mobile app
Middling battery life
Music and headphones
Being able to leave your phone at home but still stream music is fantastically liberating, and while the Spark 3's 3GB (500 song) capacity is smallish, we think it's more than enough for most runner's playlists.
At launch, TomTom Spark 3's on-board music storage was somewhat unique, offering phone-free music but with the Apple Watch 3, an increasing number of Android Wear watches, the Polar M600 and Samsung Gear Sport and Garmin's new Forerunner 645 all now providing either streaming via Spotify or Apple Music, or on-watch storage, this is no longer a big USP.
Uploading tracks requires a wired connection (Mac or PC), but it's a simple case of drag and drop between devices. It works fine – in a 1999 kind of way – but we're crying out for Spotify integration.
However, that requires a new level of DRM that we've heard TomTom has tried to implement, but not quite managed to figure out just yet. So... at least there's hope for the future.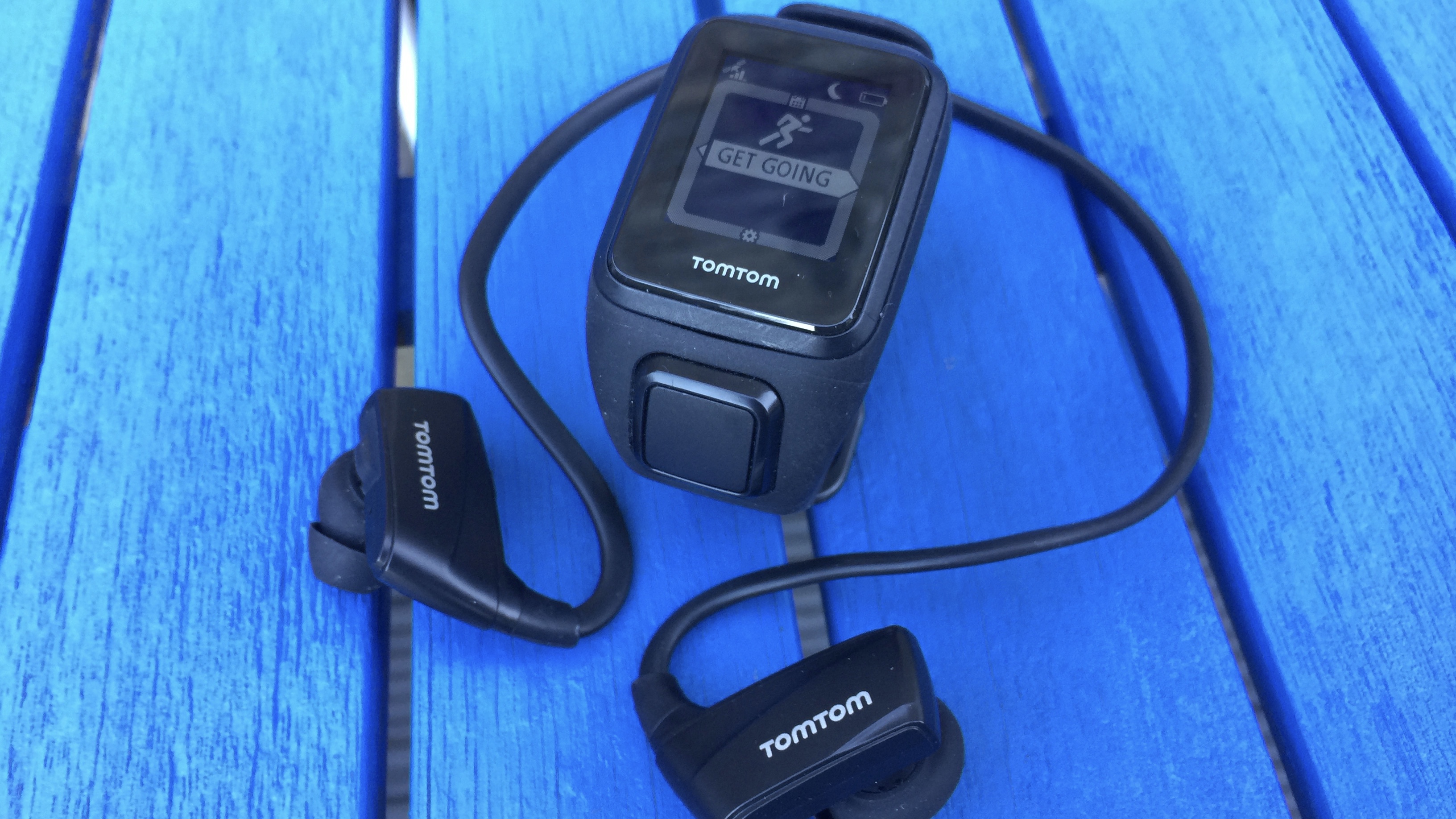 Once loaded with music, it's time to pair the Spark 3 with some Bluetooth headphones. Push the up arrow when on the time screen and the watch automatically searches for available headphones…but the rest isn't always that simple.
With the exception of TomTom's own Bluetooth headphones and, rather oddly, the office Naim Mu-So Qb, connecting to third party Bluetooth headphones was irritatingly difficult. Our favorite Bluetooth headphones – Plantronics Backbeat Fit - would connect only sporadically. Irritating.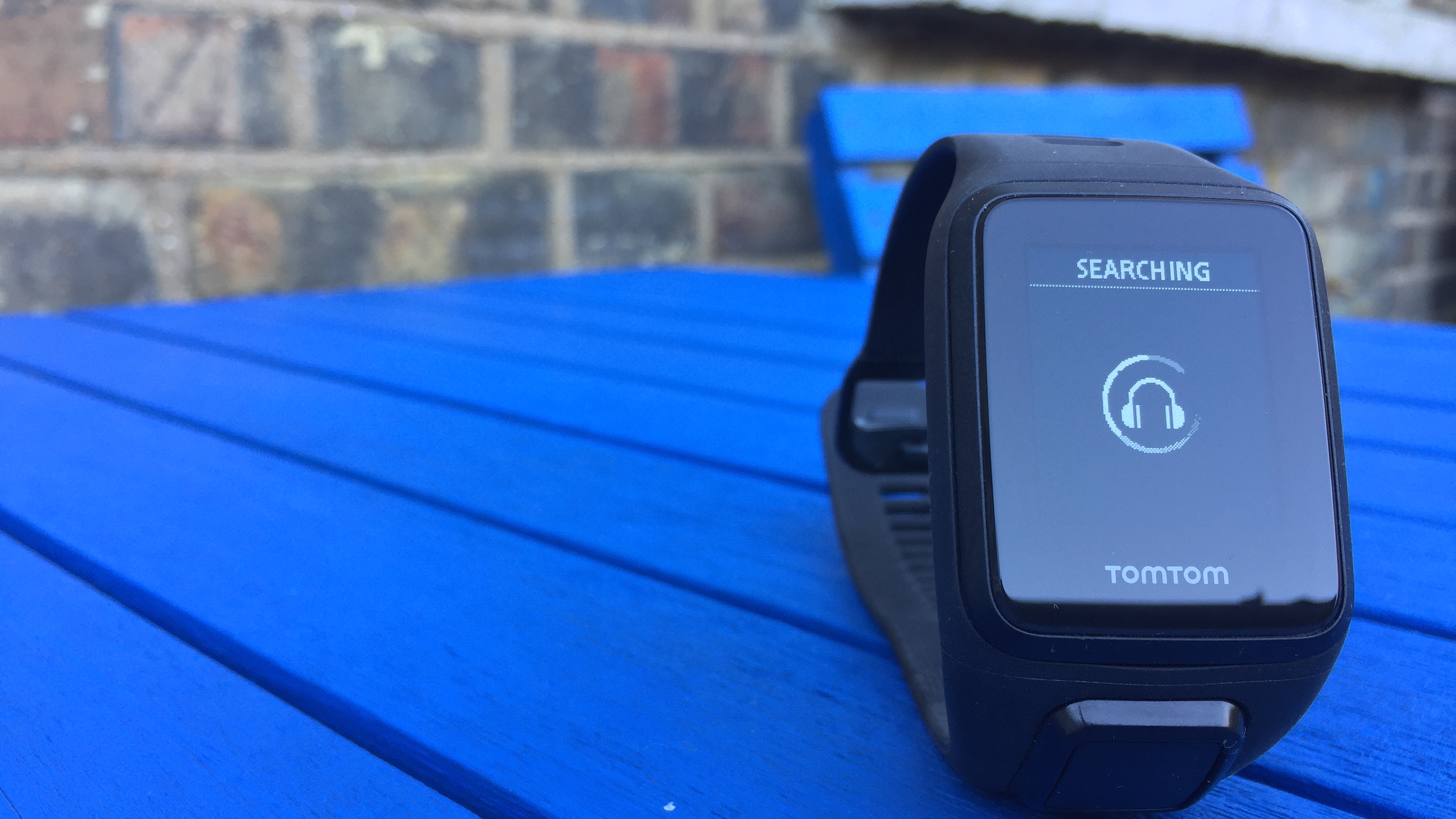 Just as well then that TomTom's own Bluetooth headphones connected every time. They're not attractive to looks at, but the lightweight over ear, behind the neck design is extremely comfortable and secure. They're also splash proof, so rinsing under the tap won't kill them.
Sound quality however is average at best, with little in the way of bass and an overly bright delivery, sometimes verging on shrill. It isn't a deal breaker, and given the great fit and £30/AU$50 price tag (or free with the Spark 3 in the US) they're actually a bit of a bargain.
MySports Connect app
The general layout of the MySports app is clean and easy to navigate with basic stats, distance goals and individual workouts listed under the Activities tab.
Click on a workout and you'll see a detailed breakdown of the run/cycle including a map, splits, heart rate (if used), pace, elevation and so on. It's all very in keeping with Fitbit, Jawbone and Strava, and will feel instantly comfortable to a seasoned runner, but it doesn't offer much beyond the basics.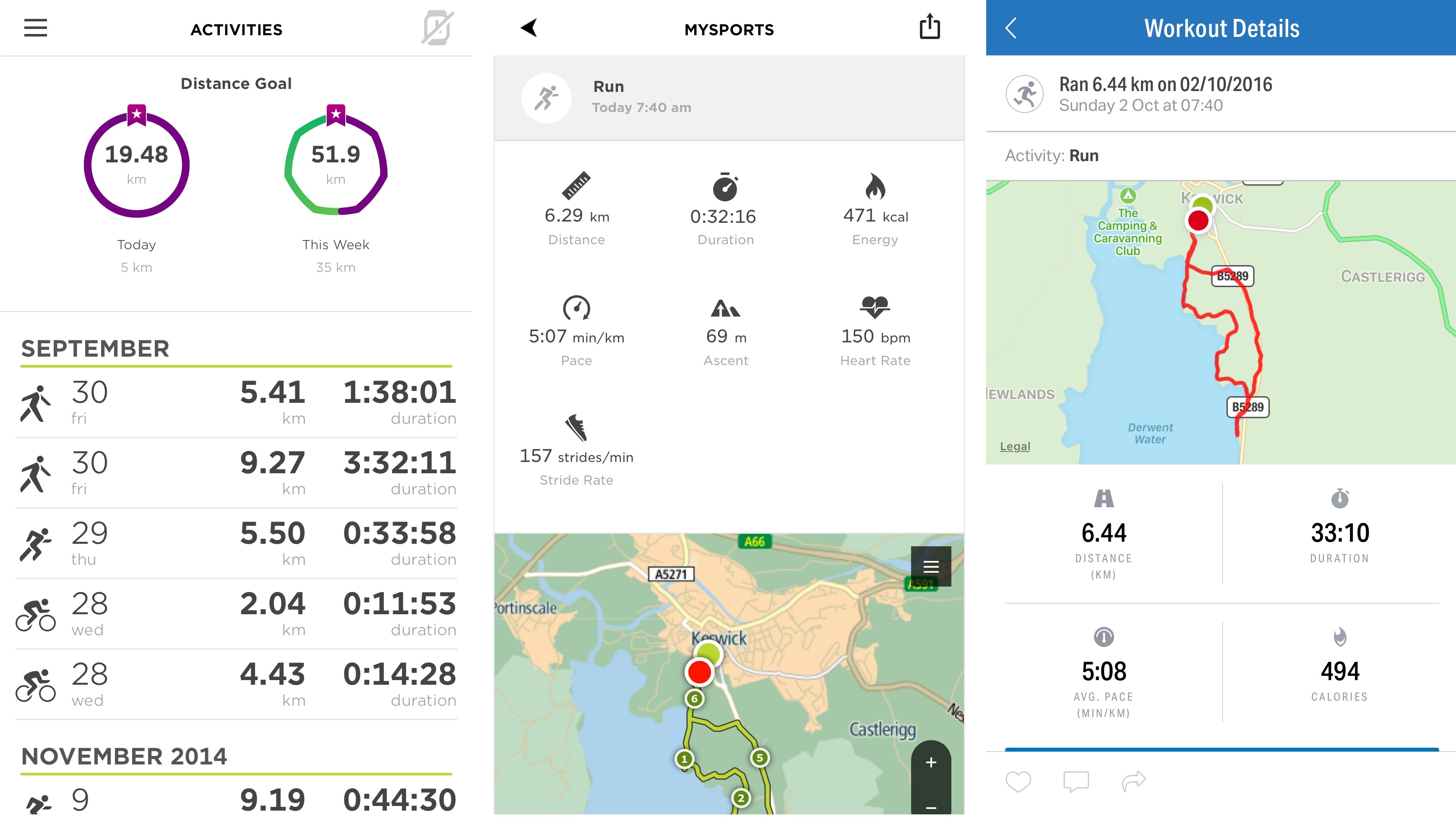 You can download distance/time races from the MySports Connect site (allowing you to race against a pre-defined pace), but we'd prefer a 10km, half marathon, full marathon schedule to stick to.
It's annoying these have to be downloaded, rather than just being able to key in a pace to run to on the watch itself (a great feature on the Garmin range, for instance).
The bigger problem, though, is that the app and the Spark 3 don't always reliably communicate, with the two often taking a while to connect over Bluetooth, or failing altogether on first attempt, which can make it a pain to sync your data.
Battery life
TomTom's official figures for the Spark 3 give five hours of continuous heart rate, GPS and music playback, eleven hours of just GPS, and up to three weeks of activity tracking/everyday wear.
While not spectacular, given the amount of battery draining technology that comes with music, heart rate and GPS, that number is more than acceptable and will provide most typical runners (even those training for a marathon) all the data tracking and entertainment they'll need on their longest runs.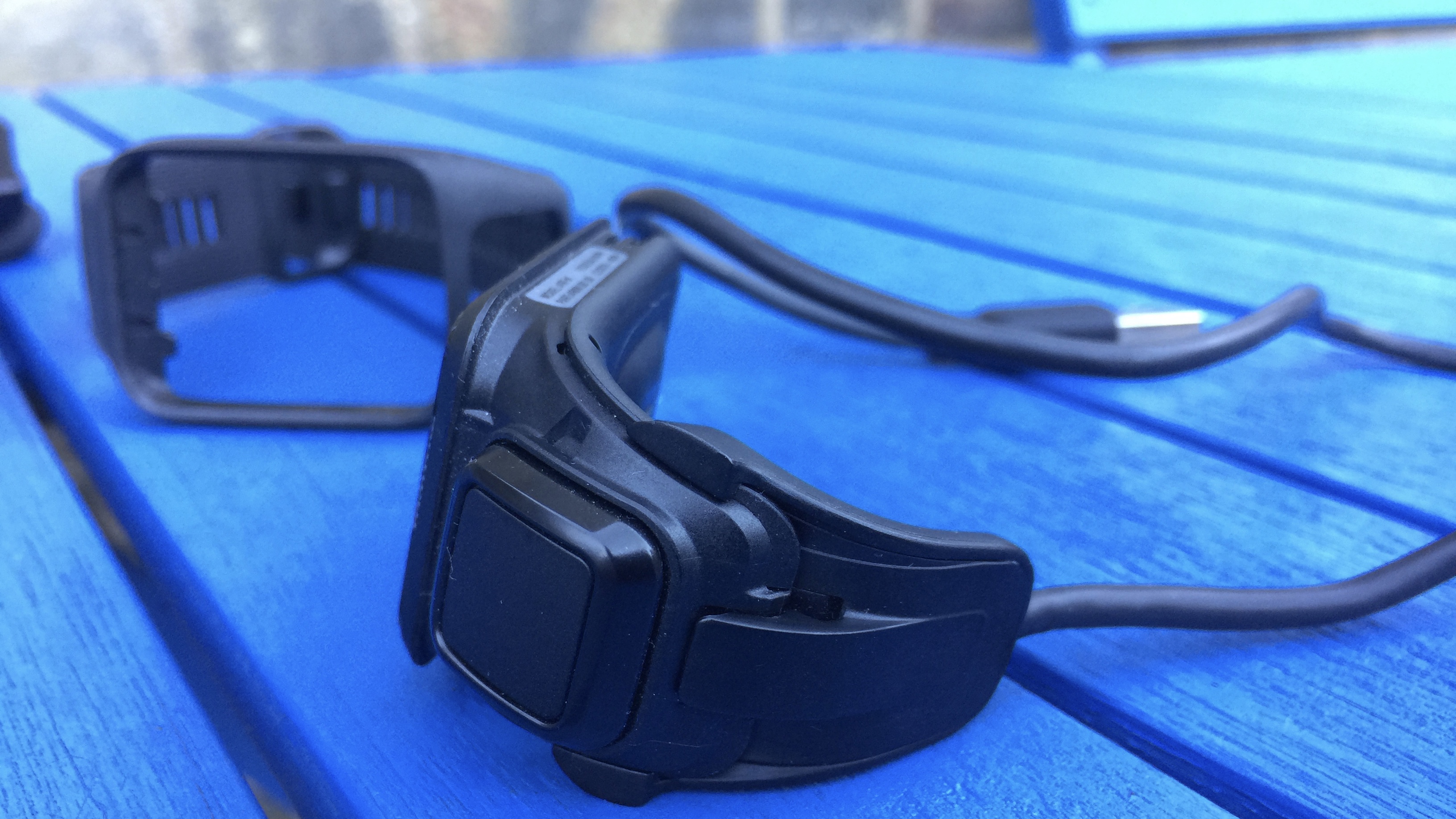 Or to put it another way, if you're training and don't need to charge the TomTom Spark 3 at least once a week, you could probably afford to squeeze in an extra run or two.
As TomTom's figures suggest, it's the heart rate tracker which is the biggest drain, as a three-and-a-half-hour hike in the Lake District using GPS and continuous heart rate tracking drained around 75% of the battery, while roughly the same walk a day later without heart rate tracking used just under 50%.
As a running watch, the TomTom Spark 3 performs well in virtually all departments, and while it may lack the 'elite' bling of a more expensive watch like the Garmin Forerunner 935, if you're a regular pavement pounder looking for accurate, easy to digest data you won't be disappointed.
Thanks to GPS and Bluetooth music streaming alongside its heart monitor, the TomTom Spark 3 also makes it viable to leave your phone at home, though it's hit and miss when syncing data.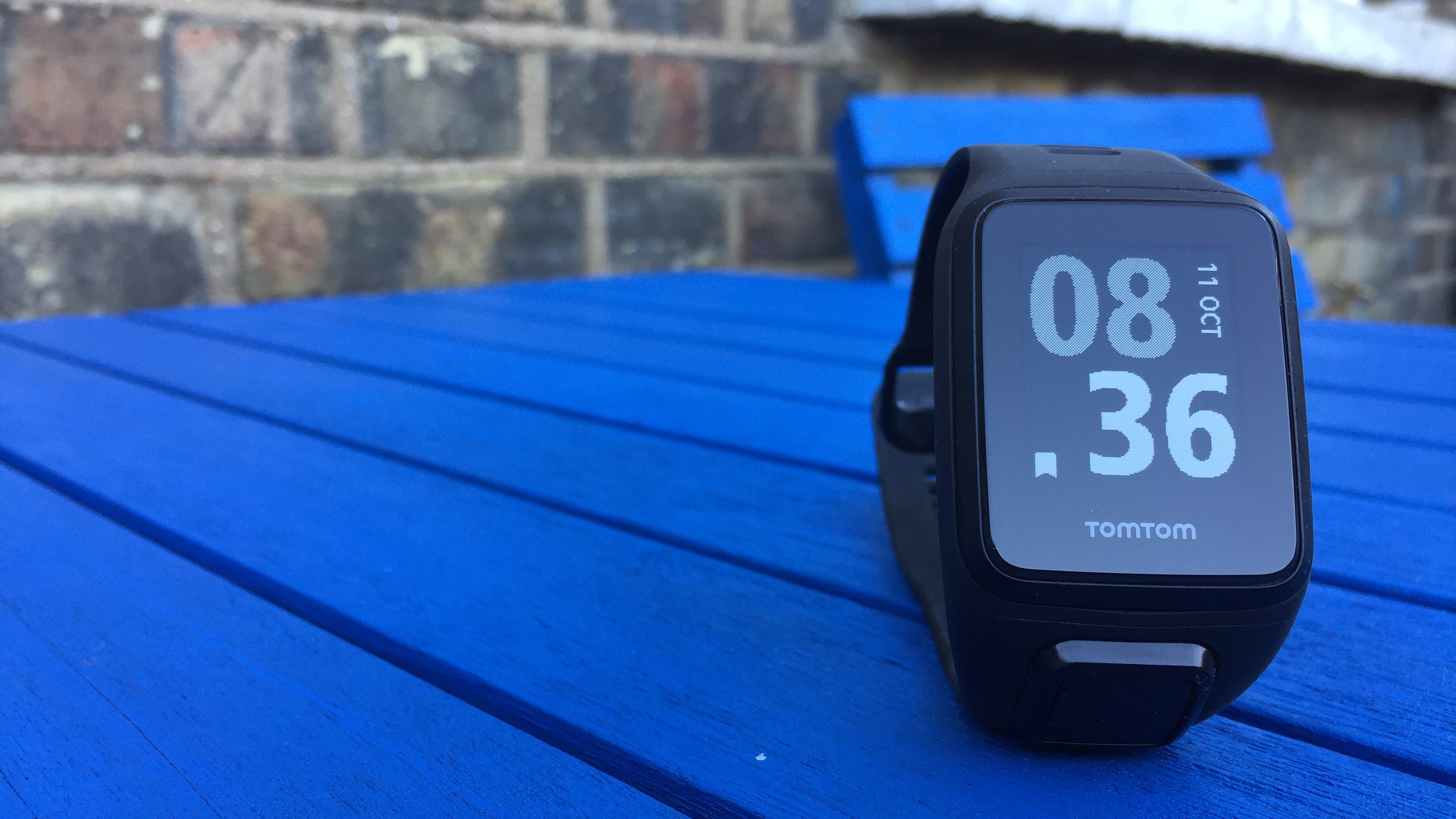 Who's this for?
The Spark 3 isn't quite up to pro running/cycling, but it's an ideal choice for anyone who enjoys their exercise, wants to improve and has started to crave the data produced from their workouts.
It's a shame the app doesn't offer more in the way of performance analysis and training programs, but the fact it can sync to Strava, MapMyRun and others automatically means your efforts don't have to go unrewarded.
Should you buy it?
With a decent range of options available there's a TomTom Spark 3 with something for most runners.
Priced as it is, the TomTom Spark 3 Music + Headphones feels like a bit of a bargain given the added route navigation on offer, but we're not sure if it's worth the extra outlay for the heart rate monitoring offered by the TomTom Spark 3 Cardio + Music.
That said, all the features work really well, and if you can afford the Cardio + Music you'll have a fitness watch that will improve along with your fitness, while the comprehensive menu system is designed in such a way that you can even ignore features until you really need them.
And now the price is really coming down - the Spark 3 can be had for really bargainous prices if you shop around or wait until sale season.
The competition
There are very few true fitness watches that can stream music without a phone, but there's plenty of similarly priced competition that's just as full-featured in other ways. Below you'll find three strong alternatives to the Spark 3.
Garmin Forerunner 225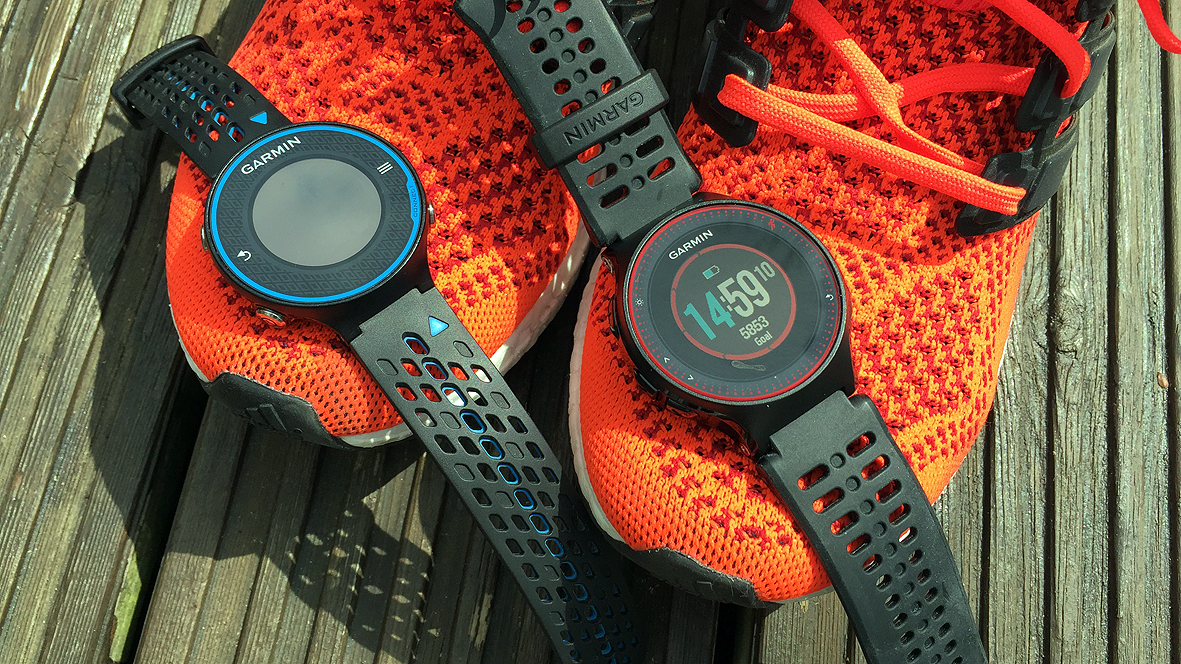 The Forerunner 225 is an ideal wrist-based heart rate tracking watch for recreational runners, thanks to a well put-together, feature-rich design that's loaded with training insights for people looking to take their running to the next level or make their cardio training a little more effective.
It's also a little cheaper than the priciest Spark 3 model, though lacks that device's music playback skills.
Polar M600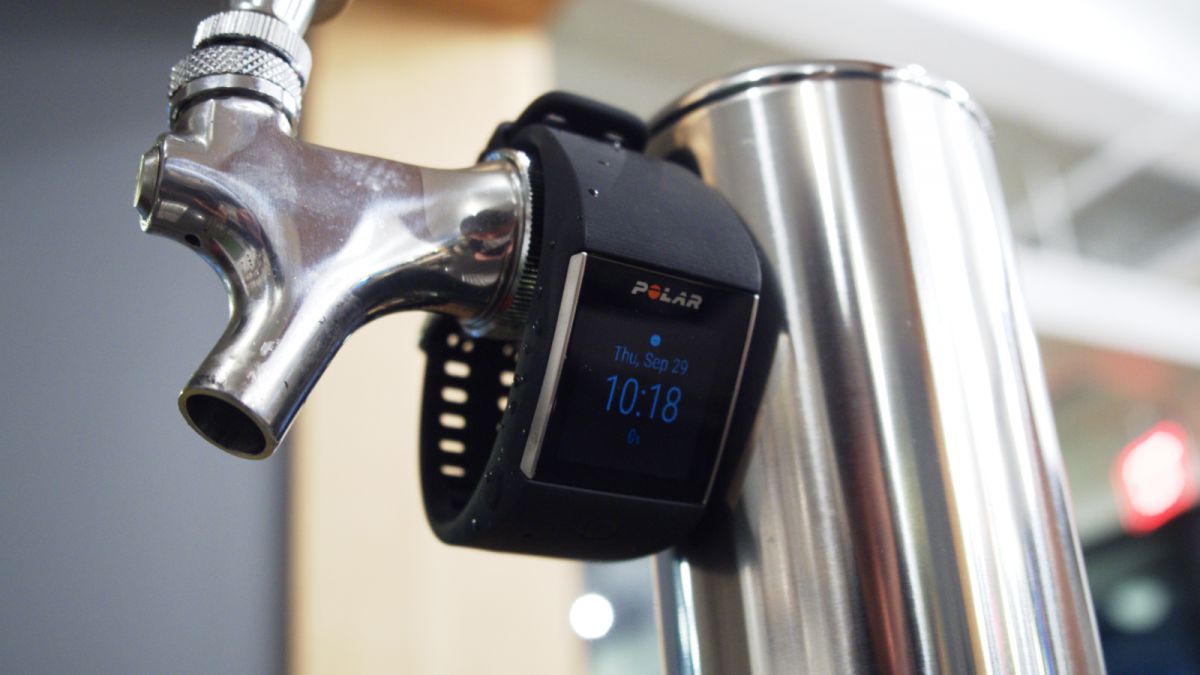 Equal parts fitness and Android smart watch, the M600 has built-in GPS, 4GB of storage for Google Play music files, Bluetooth, comprehensive coaching and activity tracking, plus all the notifications you could need. It's feature packed, but also more expensive than even the top-end version of the Spark 3.
Fitbit Surge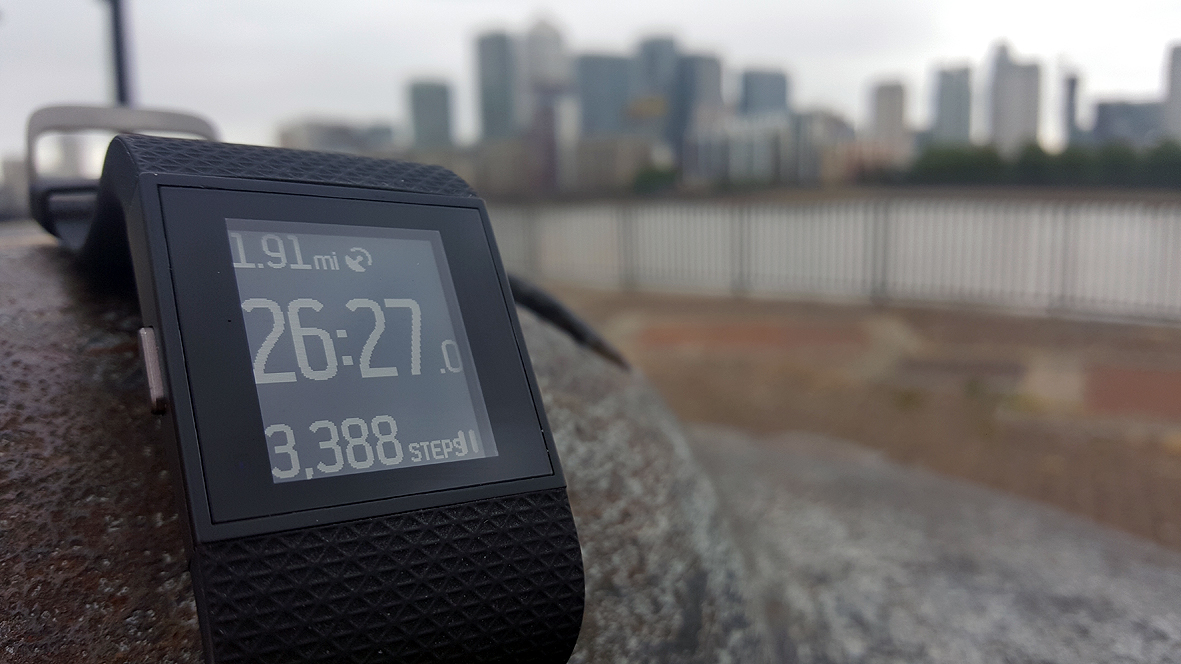 Fitbit's flagship model, until the Fitbit Ionic came along, has built-in GPS, real-time workout stats and heart rate monitoring all controlled via touchscreen. Head-to-head with the TomTom Spark 3 Cardio it's a close call, but if you want decent smartwatch notifications Fitbit wins this particular race.
from TechRadar - Technology Reviews http://www.techradar.com/reviews/tomtom-spark-3-review