It's hard to keep up with the Withings brand. The company made fitness trackers and other health related products like smart scales from 2008 until 2016, when the company was bought out by Nokia and its range was rebranded as Nokia Health.
Earlier in 2018, the company was bought back from Nokia by Éric Carreel, who originally owned the company and switched it all back to the Withings name.
The first product released since that relaunch is remarkably similar to other trackers we've seen in the line before – it's called the Withings Steel HR Sport.
It's a reworking of the existing Nokia Steel and Nokia Steel HR products, but thanks to connected GPS and the ability to estimate VO2 max, this new watch may be the closest the company has got to an impressive running companion.
Withings Steel HR Sport price and release date
It'll cost $195.95 / £189.95 (about AU$350)
You can buy it now in the US and UK
You can buy the Withings Steel HR Sport from the brand's website, Amazon and a variety of other third-party retailers in the US and UK now. Those in Australia probably won't be able to buy it anytime soon, as the brand has yet to break into that country.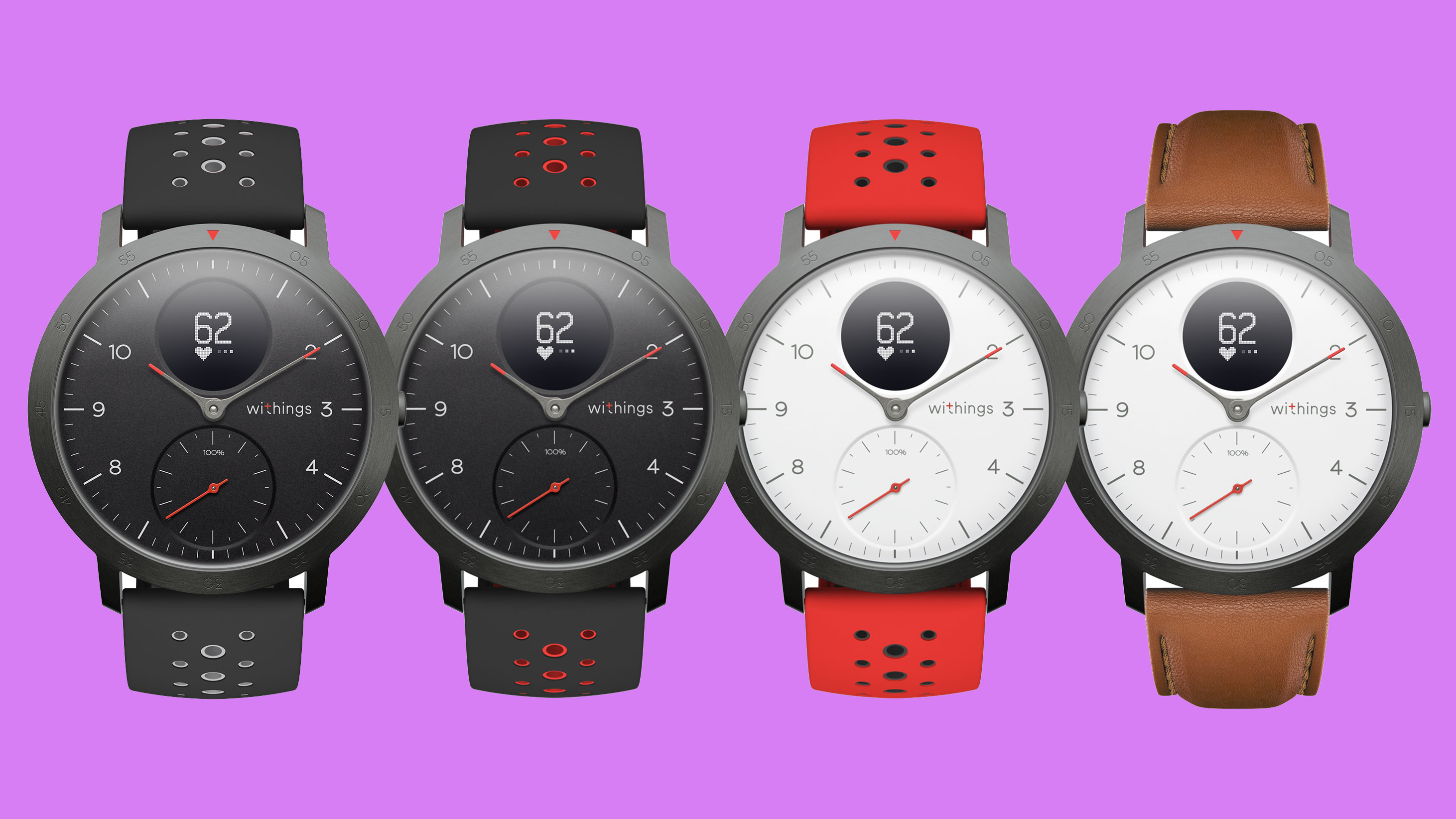 It costs $195.95 / £189.95 (about AU$350) and you can buy it with a white or black face and a silicone strap.
You can also opt for an extra strap (in leather or silicone), but these cost extra and we've yet to use them. The silicone strap is $29.95 / £29.95 while if you want the leather one you'll be spending more at $49.95 / £44.95.
Design and display
A slim and light hybrid watch design
Features a small display above the main watch
Comes with sporty band that's perforated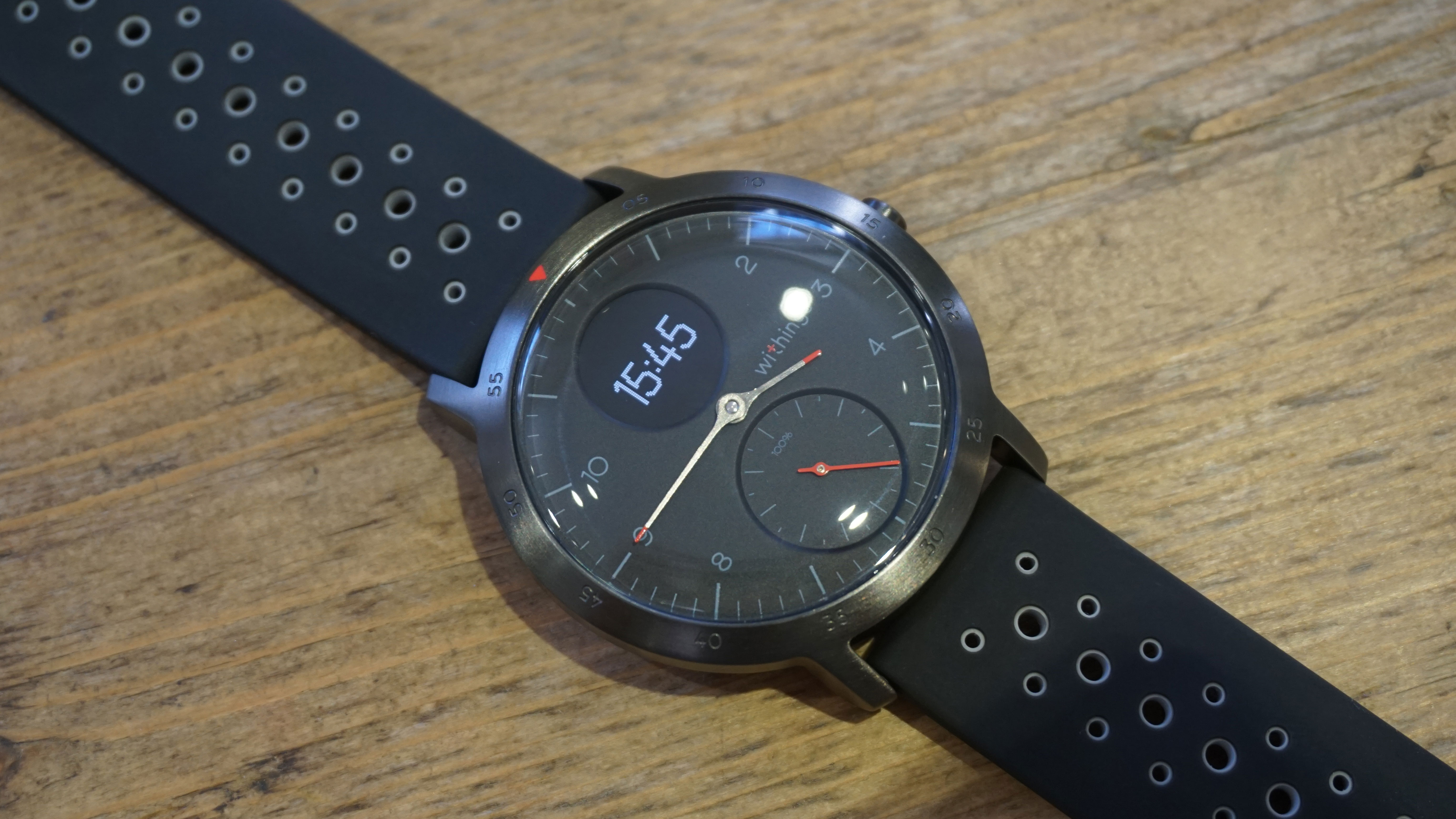 If you've seen the Nokia Steel or Nokia Steel HR before, you'll know what you're getting here with the Steel HR Sport. It's a similar design, which means it's a slim and small hybrid watch that won't take up lots of space on your wrist.
The watch has a 40mm case that's made of stainless steel with a black bezel around the outside and the choice of a white or black watch face in the center. It feels premium to the touch, and it doesn't look like a big, blingy smartwatch.
Instead this is much more understated, even when compared to some other hybrid smartwatches on the market.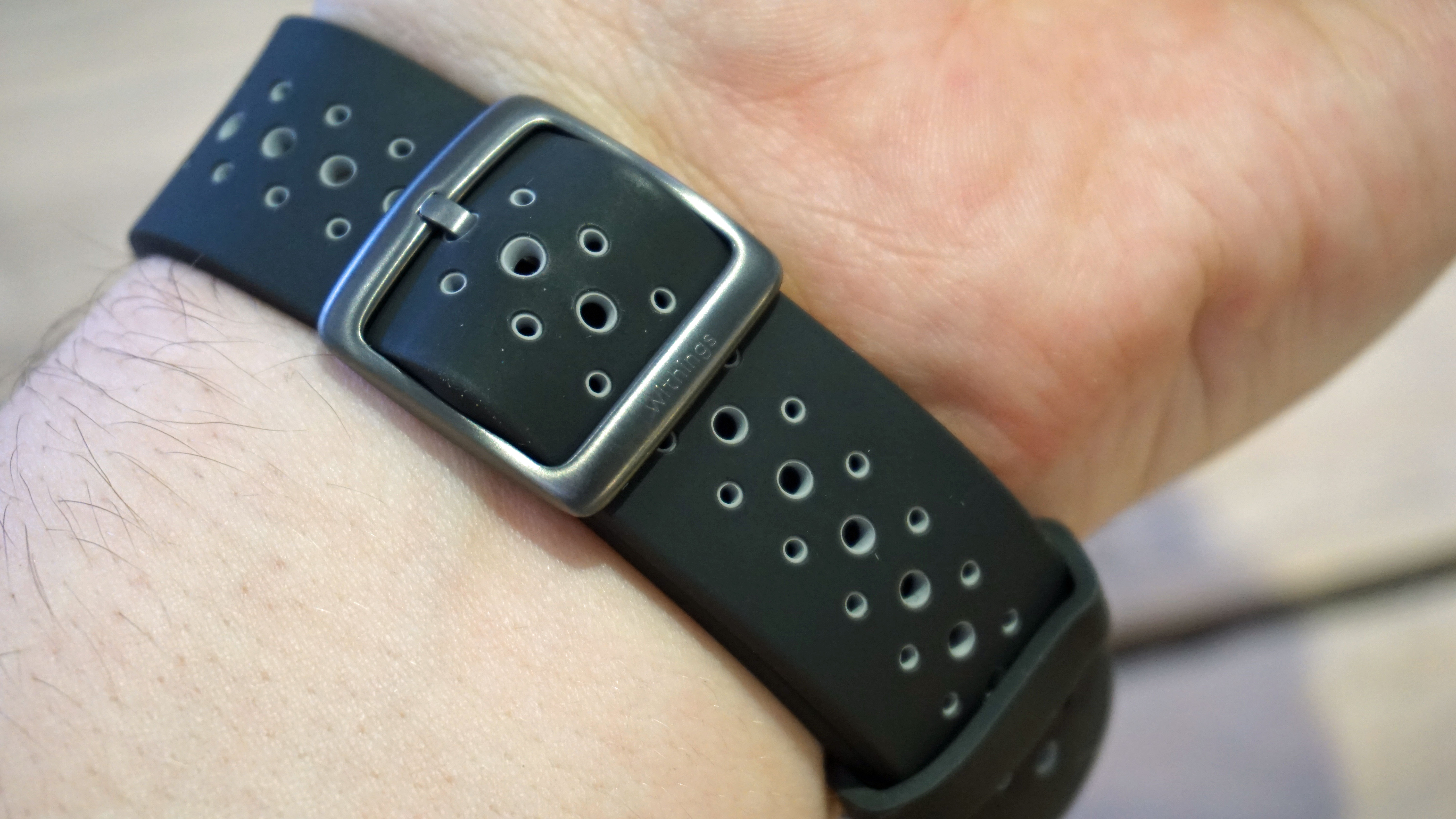 The watch face has numbers around the outside, as you'd expect, but there are two smaller circles inside the watch face that provide other information. There's a small display in the top one of these circles, and this is where you'll find all your stats.
This is a small black and white screen that lets you cycle through the date and a digital clock, your heart rate, step count, distance traveled, calories burned, alarms and battery life.
To move through those features you'll press a button on the right hand edge of the watch, which is designed to look like a crown. This does rotate, but doing so doesn't offer any extra functionality to the watch, so you'll find yourself just using it as a button.
The whole design of the Withings Steel HR Sport makes this look like a small and feature-less watch, but it's actually quite smart on the inside.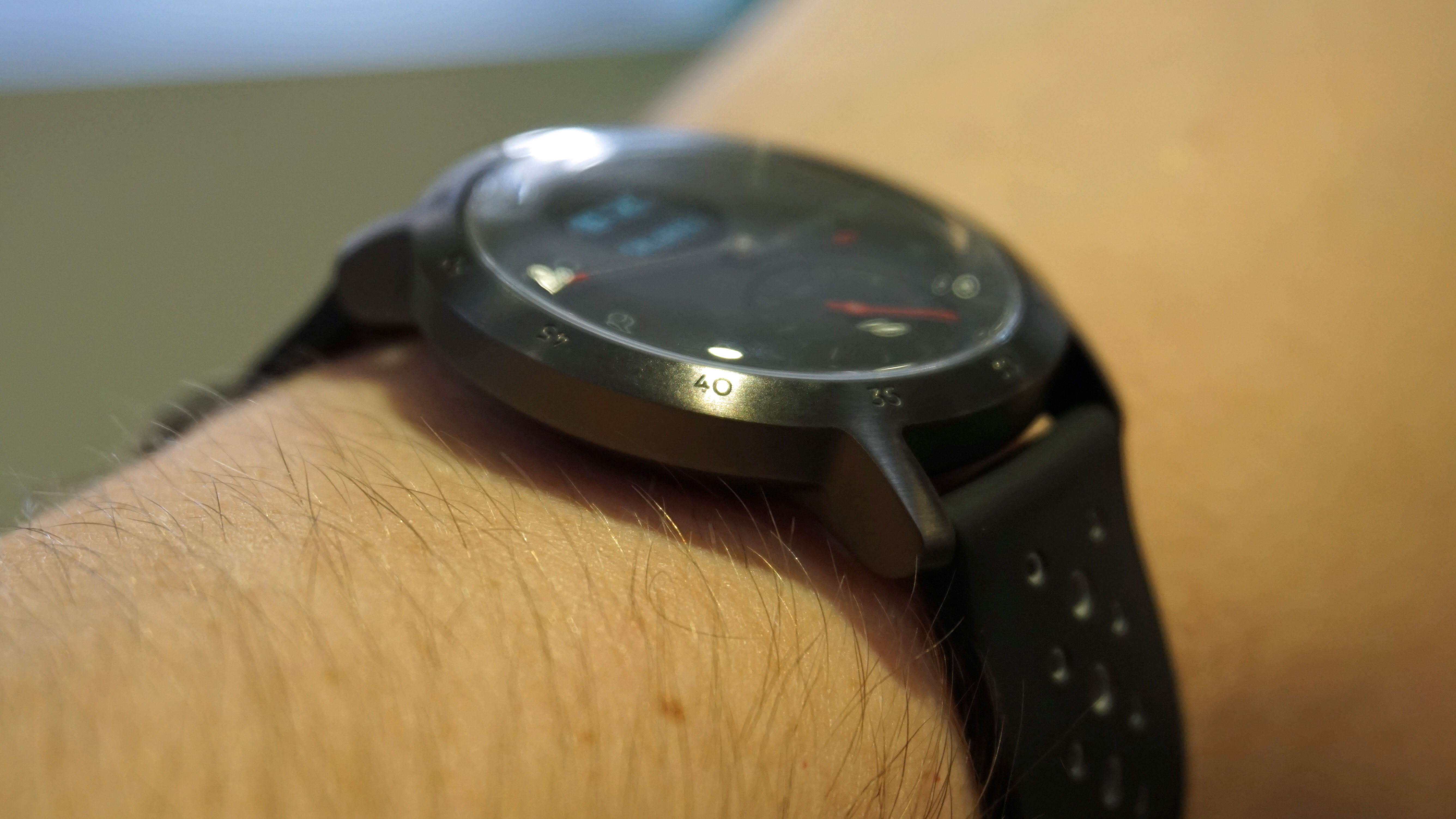 Your step count permanently appears in a small dial at the bottom of the watch face. It works on a percentage, so if you set your daily step goal as 12,000 rather than the normal 10,000 default, you'll then find it will hit the 50% mark when you reach 6,000 rather than 5,000 steps.
The strap itself is much sportier than we've seen on previous Withings (or Nokia) products as it is made of silicone and comes with breathable holes throughout. Some previous watches from the brand come with silicone straps, but not with breathable holes.
If you've seen the Apple Watch Nike range before, you'll know the kind of effect that Withings is opting for here. It does make this much more comfortable while exercising, but it doesn't offer the premium look of the leather bands that cost extra.
It's comfortable to wear throughout the day too, and it's hard not to get excited by the size of the watch. It's so small that it almost disappears at the end of your wrist, so if you want something you'll forget you're wearing but still looks good, the Withings Steel HR Sport may be built just for you.
Specs, performance and fitness
Comes with connected GPS and normal step tracking
Also features sleep tracking
VO2 Max feature also works well to give you a "fitness level"
This isn't a fully-fledged smartwatch, but it comes packed with some sport tech that we haven't seen on previous watches from the brand, such as connected GPS and a fitness level estimate.
But it also has the old tech. Like the Nokia Steel HR, there's a heart rate tracker on the rear of the Withings Steel HR Sport. We tested it compared to the competition, and we've found it to work quite accurately during our testing period.
You can spot your exact heart rate in the screen on the watch or you can break it down further throughout the day in the app. While you're exercising the watch may struggle to get an exact reading, but we found when we stopped moving it was able to give an accurate result. It's like this on most smartwatches of this type.
The watch pairs with an app called Health Mate, which we've used before, and which breaks down your data into an easy to read interface. More about that later on.
The Steel HR Sport will track your steps with a fair amount of accuracy, but as with all fitness trackers it's worth noting that the results may be a little skewed here. It's never going to get it 100% right.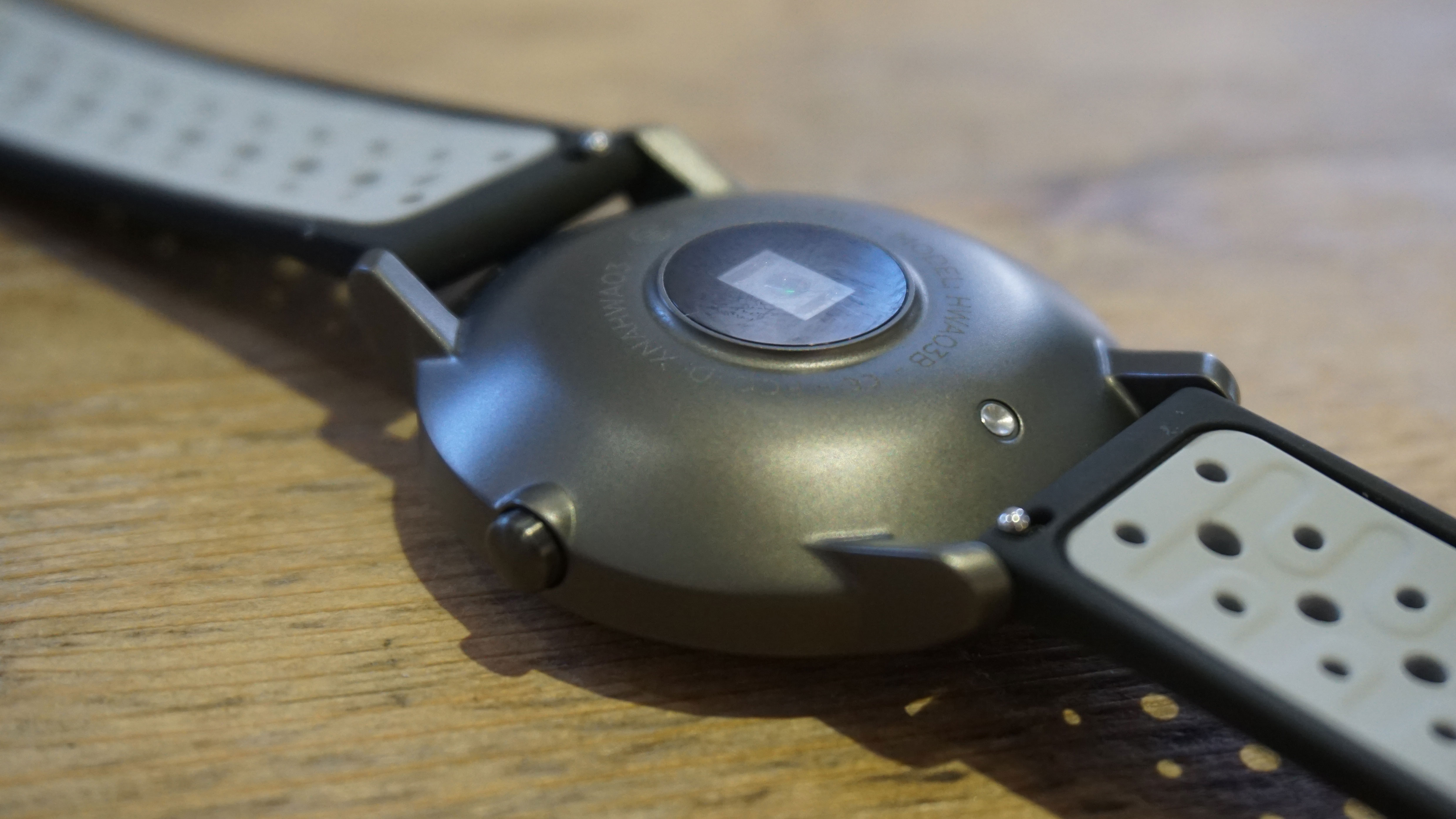 There is support for 30 different workouts including volleyball and yoga alongside your normal running and cycling activities. The watch is also water-resistant to depths of 50 meters, so you can also swim with the Withings Steel HR Sport, though it only tracks duration and calories in swim sessions.
We've yet to take the watch to the pool for a dip, but it's something we're hoping to test out in full further down the line. As noted there's also connected GPS, which means it will be able to keep an idea of your location as long as you keep your smartphone paired with the watch.
We found this to work well with a variety of different phones, but it's still a bit of hassle that there's not GPS built into this watch. The fact you have to carry your phone with you will put some fitness fanatics off of these products.
But the biggest upgrade on the Withings Steel HR Sport is called Fitness Level, which uses a VO2 max (your maximal oxygen consumption) rating that the watch will be able to estimate from a variety of stats when you're out running. It will take stats like heart rate and pace into account to give you an overall score for how much oxygen you're transferring to your blood during your workouts.
You'll get a score of between 17 and 60 for this with the Withings Steel HR Sport. It's something you may have seen on high-end smartwatches, and we found it to work well here but, again, don't take this as a 100% accurate result. It's more of an estimation that you can improve over time.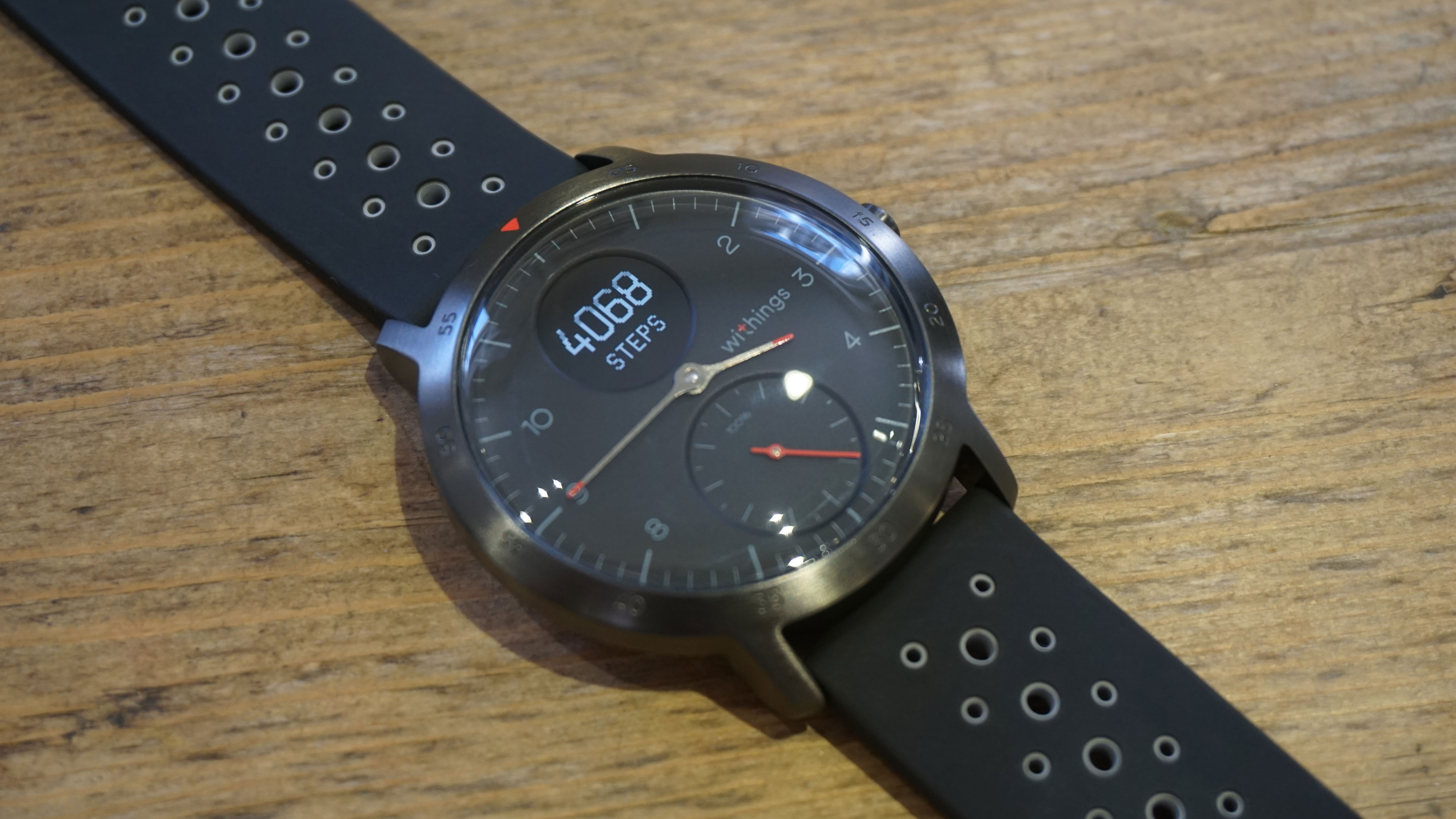 You can also get notifications through to the small screen on the watch that will be able to let you know who's calling you or why your phone is vibrating in your pocket.
Withings has said the watch will work with 100 other apps for notifications, and you can choose within the watch app what other apps you want to get notifications from.
These notifications will only scroll through quickly, so you're usually best off reading the full notification or message on your phone - this is just a good way to see what the notification is and whether it's something you want to deal with now or something that can wait.
There's also sleep tracking on the Withings Steel HR Sport, and due to the slim design we found it comfortable to wear at night. This gave relatively accurate sleep tracking scores for us as well, but it won't be as accurate as the Nokia Sleep pad product that the brand offers.
There's an alarm to wake you up with vibrations on your wrist, but that's not always guaranteed to wake up the heavy sleepers who are reading this review.
App and compatibility
Easy to use app that displays all of the data most people will need
Works with both Android and iOS devices
The Withings app is quite accomplished and while it won't offer you the most stats out of all the fitness platforms, it looks attractive and presents the details clearly.
It displays all of your details split into days, with information on step count, your heart rate, sleep and more all displayed in charts that make everything easy to spot.
We like the Timeline element that allows you to break down your days, so you can spot where you're most active and the areas you want to improve on.
For your heart rate, your stats will appear every half an hour by default as that's how often the watch will attempt to read your heart rate.
In terms of compatibility, the Withings Steel HR Sport will work with both Android and iOS devices. The Health Mate app is available on both platforms and works in a similar way on each.
Battery life
Super long battery life that will last around a month from a single charge
Withings estimates the Steel HR Sport will last 25 days from a single charge, and while that may sound a lot it's correct.
In fact, in our testing period we've been using the watch for almost a month and there's still lots of battery left in the tank.
At the time of writing, we've been using this watch quite consistently for 27 days and we've still got 45% of the battery left in the watch. We've had the odd day where we weren't pushing it hard, but this should give you a reflection of how long it will last.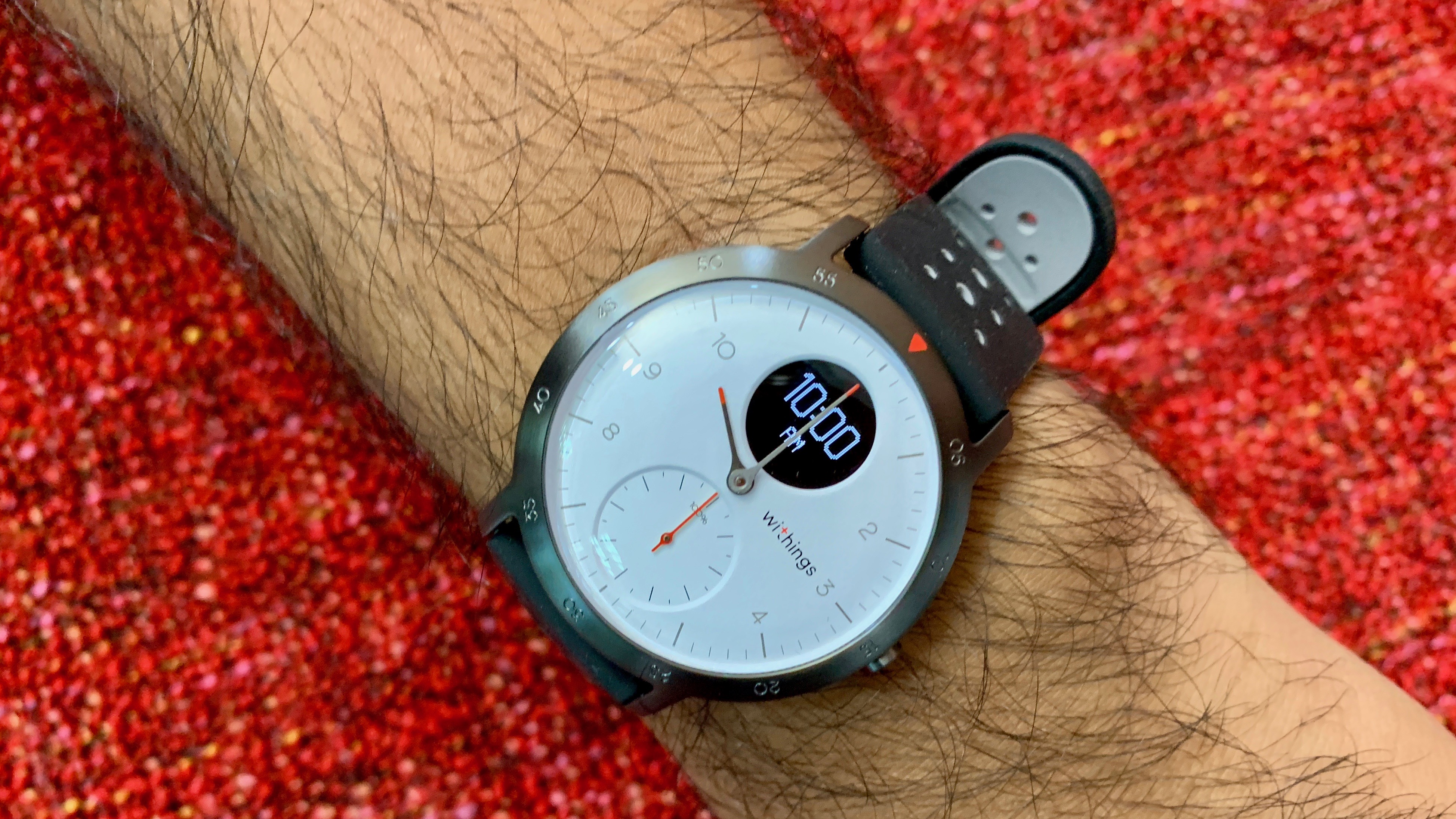 We think 25 days is about accurate for consistent heavy use on this watch and it's a good idea of how long it may last, but we also think with lighter usage you could get a lot more life out of it.
Recharging the Withings Steel HR Sport uses a proprietary charger that you'll get in the box, and we found it only took around two hours to charge this up. That means you won't have to leave it on charge overnight.
Battery life is a big highlight of the watch, especially considering a lot of modern smartwatches often last for just a day or so. If you're buying the Withings Steel HR Sport, you'll get consistent hybrid battery life that we love.
Verdict
Withings knows what it is good at, and the Steel HR Sport is almost certain to prove a popular fitness tracker because of that.
There aren't many people making small hybrid watches with this much tech packed in. It's quite a marvel considering the size of the Steel HR Sport and everything you get here.
Design is also a big selling point of this watch, and if you're after mid-range fitness features on a good-looking watch you may want to go for the Steel HR Sport as your next wearable.
Who's this for?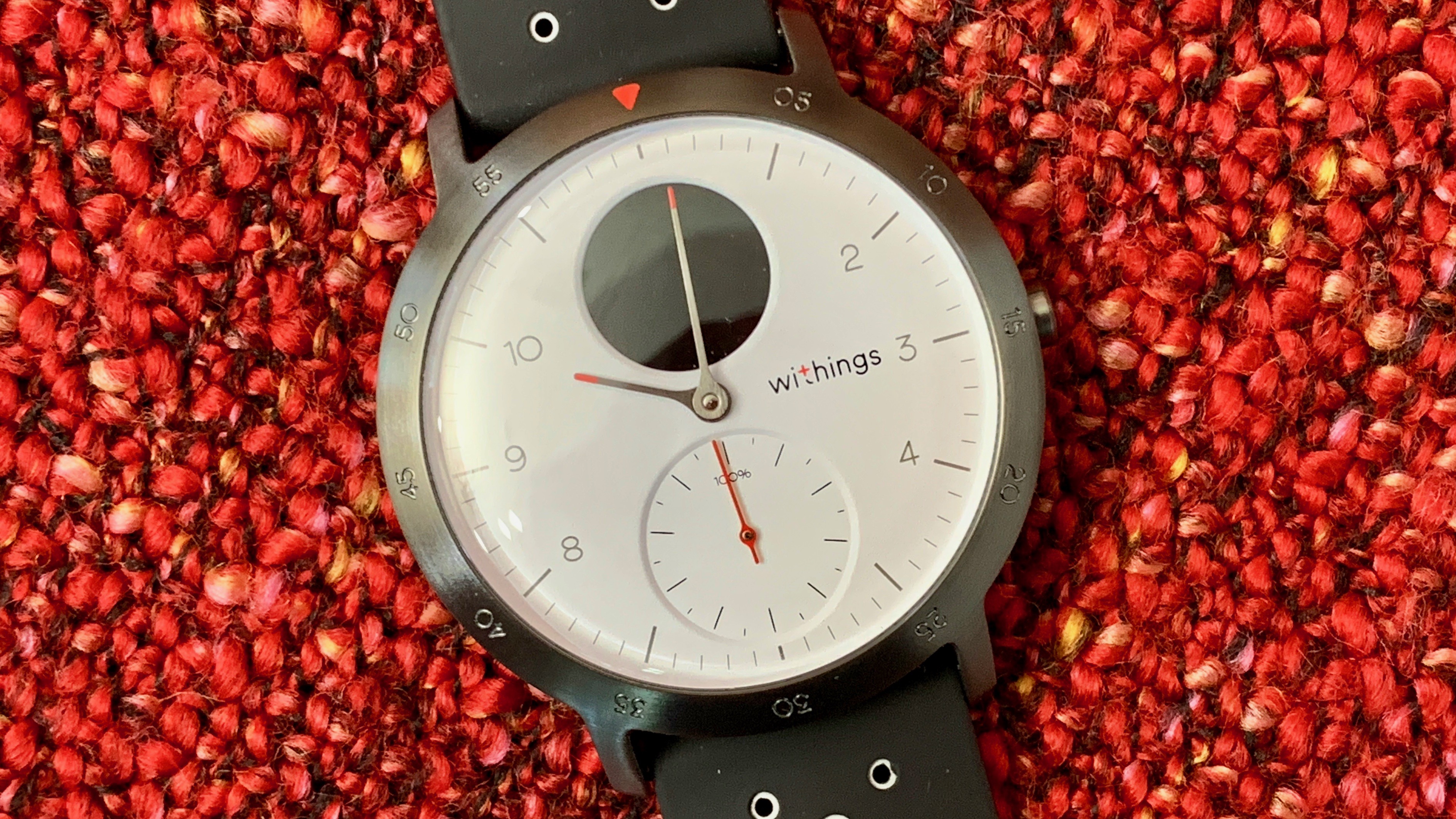 If you're looking for a fitness tracker that doesn't look like a plastic toy on your wrist, the Withings Steel HR Sport will suit you.
The hybrid design makes it one of our favorite fitness trackers to wear for a variety of occasions and you really can wear this both in a meeting and on a trip to your local swimming pool.
That said, the same goes for the Nokia Steel and Nokia Steel HR products, which are cheaper. You may want to consider those if you aren't looking for the VO2 Max and connected GPS features.
If you do want a heart rate monitor, you'll get that from the Nokia Steel HR and if you don't want one you'll want to opt for the Nokia Steel. The design of all three of these products is similar enough that you should be happy with that aspect.
Should you buy it?
If you're after a top-end, fitness-filled smartwatch you'll want to look elsewhere as the sports features here aren't the best you can get on a piece of wristwear.
But if you are looking for an understated device that's lighter, thinner and better looking than a lot of fitness trackers and sports watches, the Steel HR Sport will suit you.
You'll really need to want to have those extra sporting features to buy this over the Steel or Steel HR, but if VO2 Max is something you'll make the most of and you want to use the connected GPS while running then it's probably worth that bit of extra money.
First reviewed: October 2018
Competition
Don't think the Withings Steel HR Sport is made for you? Below you'll find a variety of alternative watches we think may suit you.
Nokia Steel HR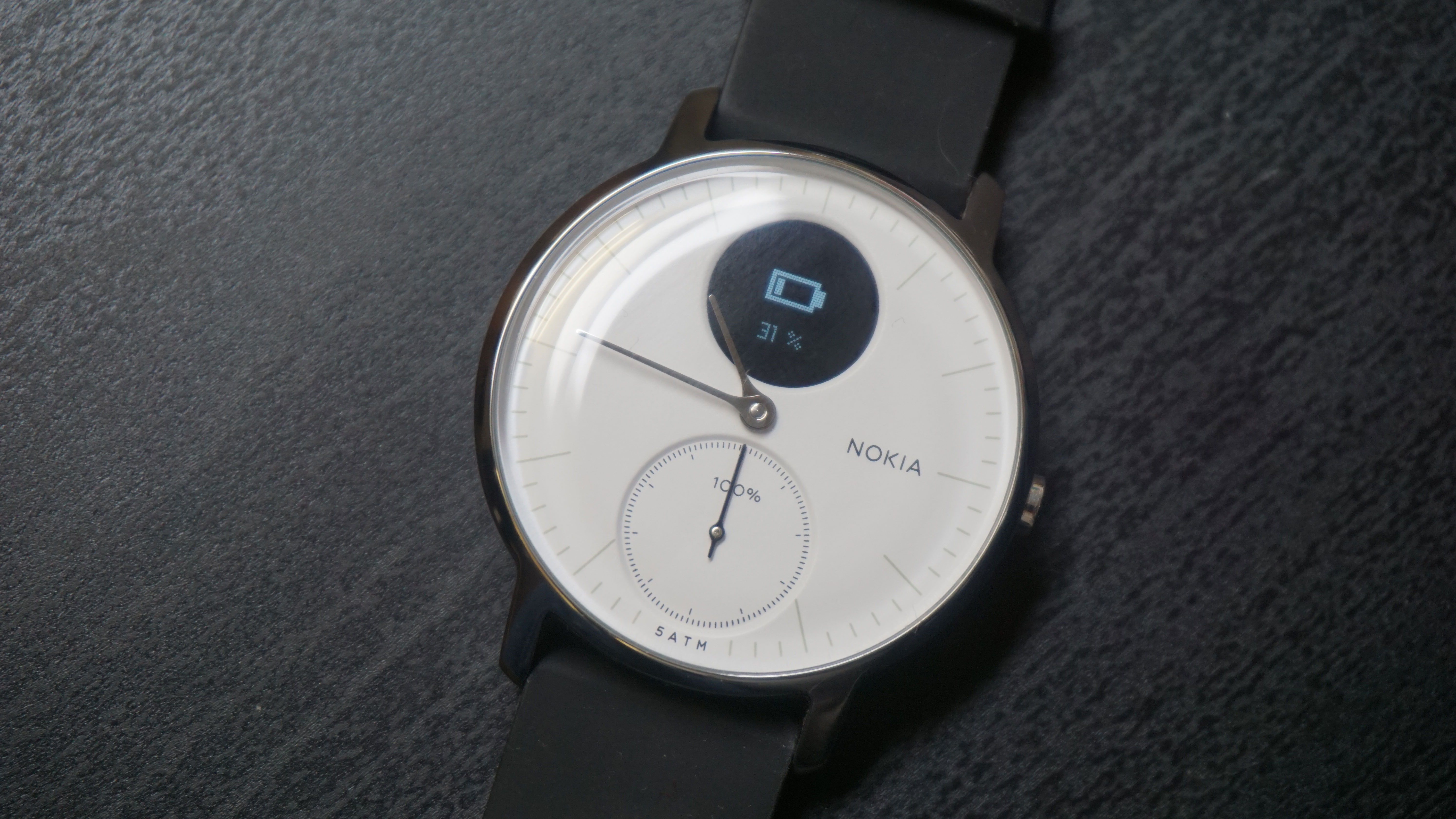 Don't want the VO2 Max features of the Steel HR Sport? You may be better off opting for the slightly cheaper Nokia Steel HR. It comes with the same heart rate tracking technology, a very similar design and a few less features that you may be able to live without.
You won't save a great deal of money by opting for the Steel HR, but if you're looking to save a little you may want to go for this slightly older watch instead.
Read our full Nokia Steel HR review
Misfit Phase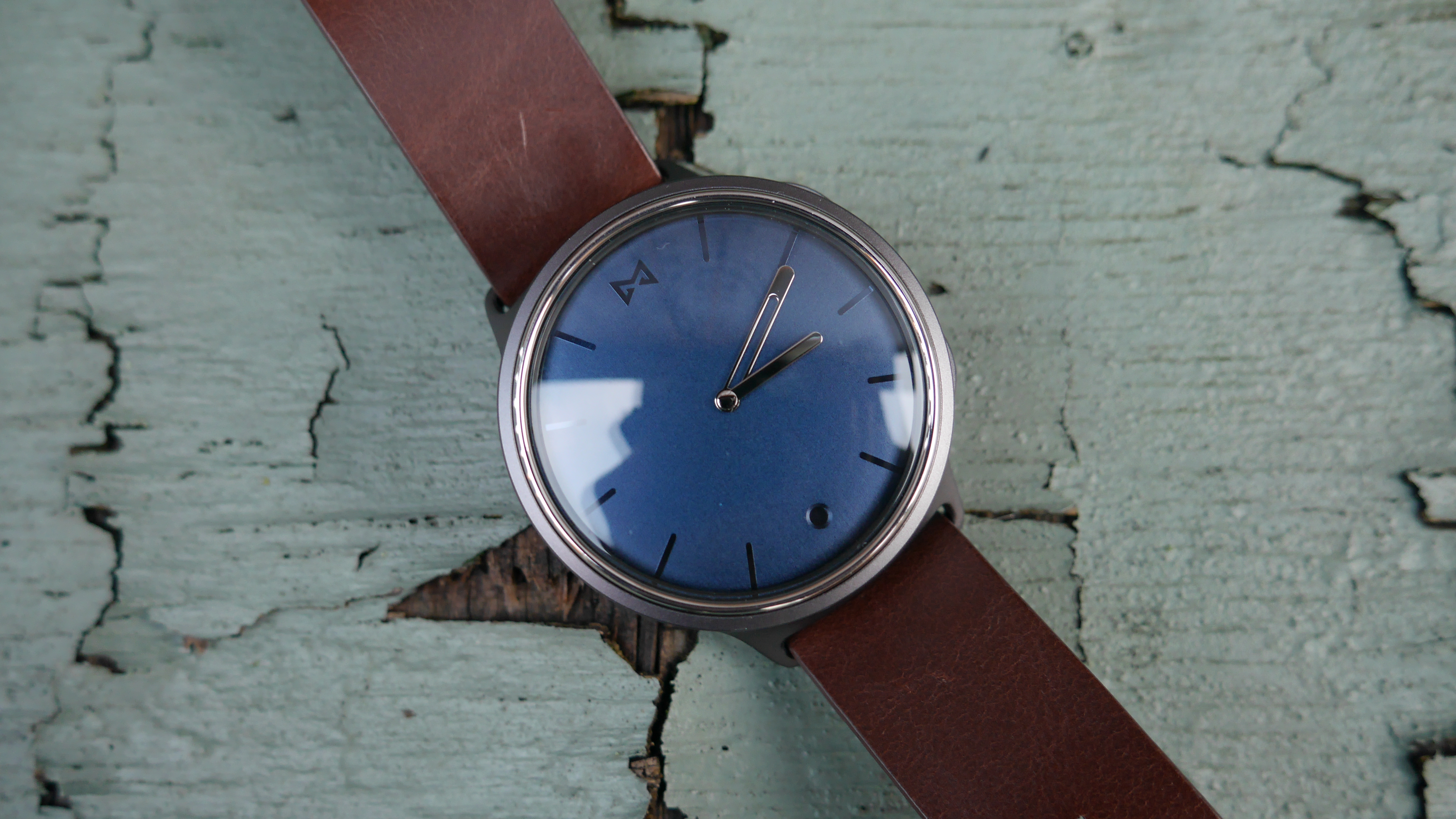 Not set on the design of the Withings Steel HR Sport? The Misfit Phase is another beautiful looking hybrid smartwatch, but this isn't as petite and slimline as the one from Withings, so you may prefer the look of it.
It offers a massive six months of battery life and features a classic design. There's no screen to see your stats, but it does come with notifications that use the hands on the watch face to tell you what your phone it up to.
It's a similar price to the Withings option, but we'd recommend reading our full review to work out if it's designed for you or not.
Read our full Misfit Phase review
Garmin Vivomove HR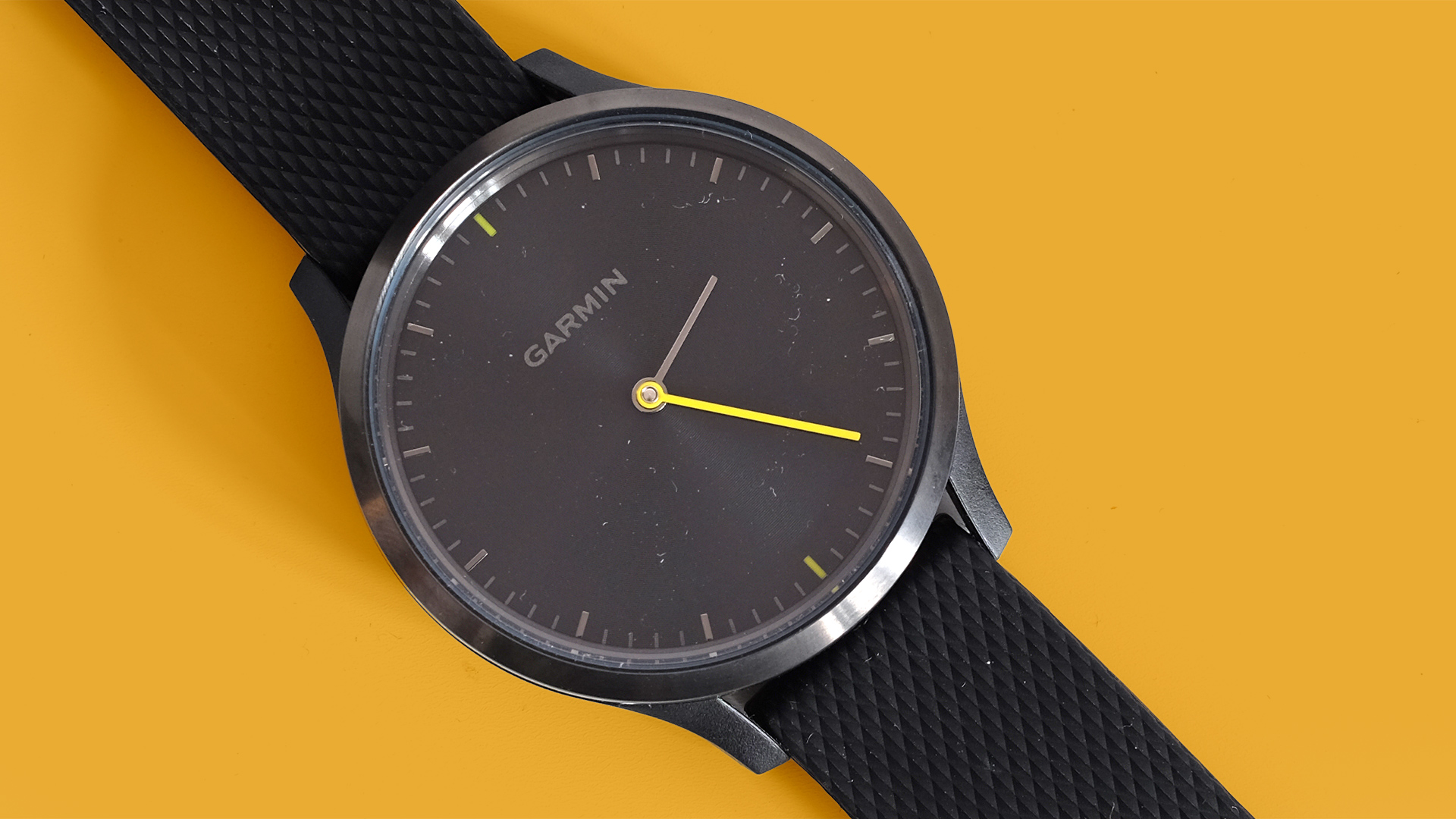 We've called this one of the best looking watches Garmin has ever created, and while it may not offer you the top-end running features of the Garmin Fenix 5 Plus range it will give you some interesting gym tracking and an attractive yet simplistic design.
There's a small screen at the bottom of the watch face that disappears when you're not using the watch for fitness, and this watch also comes with great battery life, so you won't have to worry about charging it up every night.
Read our full Garmin Vivomove HR review
from TechRadar - Technology Reviews http://www.techradar.com/reviews/withings-steel-hr-sport-review